Source: Burst on Pixels
It's the time of the day to take your dog out for a walk… except that you can't, because outdoor activities in public areas may be risky for you and your canine during this season of the COVID-19 virus.
Don't fret, for you can actually use this time at home to do other meaningful and exciting activities with your doggy. Here are these 5 interesting stay-home activities for you and your furry friend!
1. Play a game of 'Hide-And-Treat'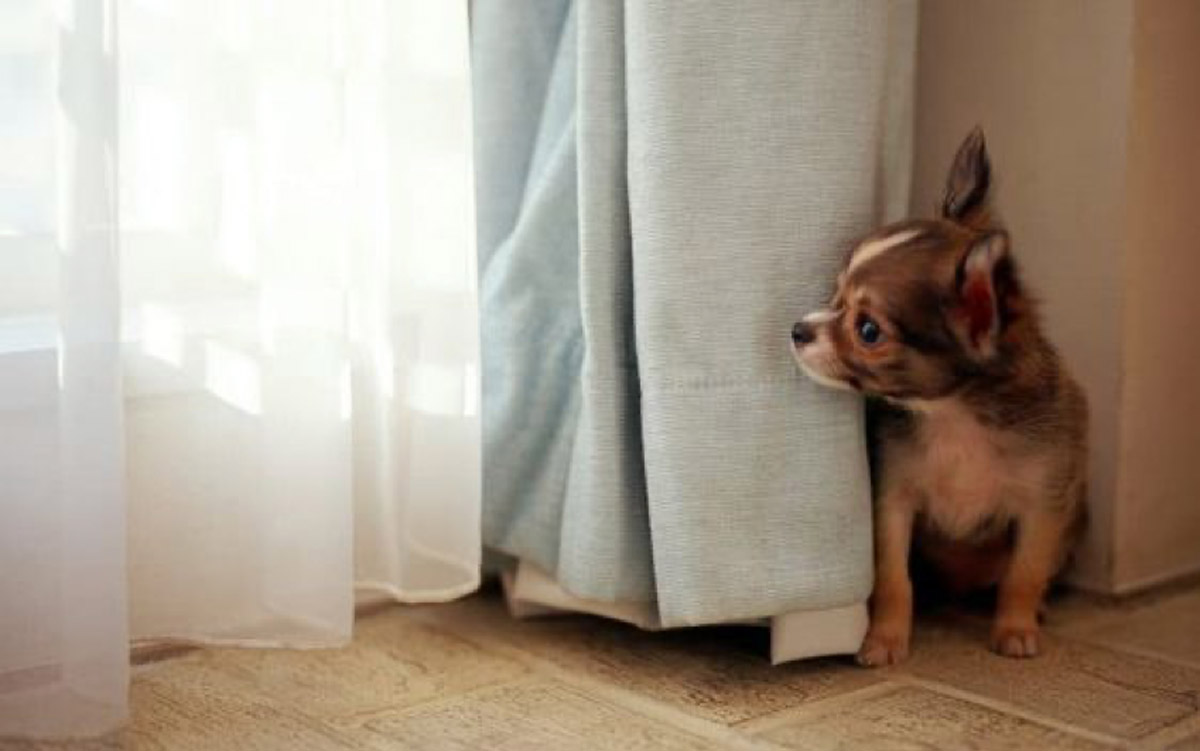 Source: Pinterest
Bring the traditional game of 'Hide-And-Seek' to the next level and play 'Hide-And-Treat' with your little critter! How this works is simple: Hide some of your dog's favourite dog treats around the house and guide your dog to search for them.
If he or she successfully finds the food, they'll earn themselves a free treat! Such a game is thrilling for both pet and owner and your dog will feel such a feeling of accomplishment upon locating their precious treats.
2. Listen to music with your dog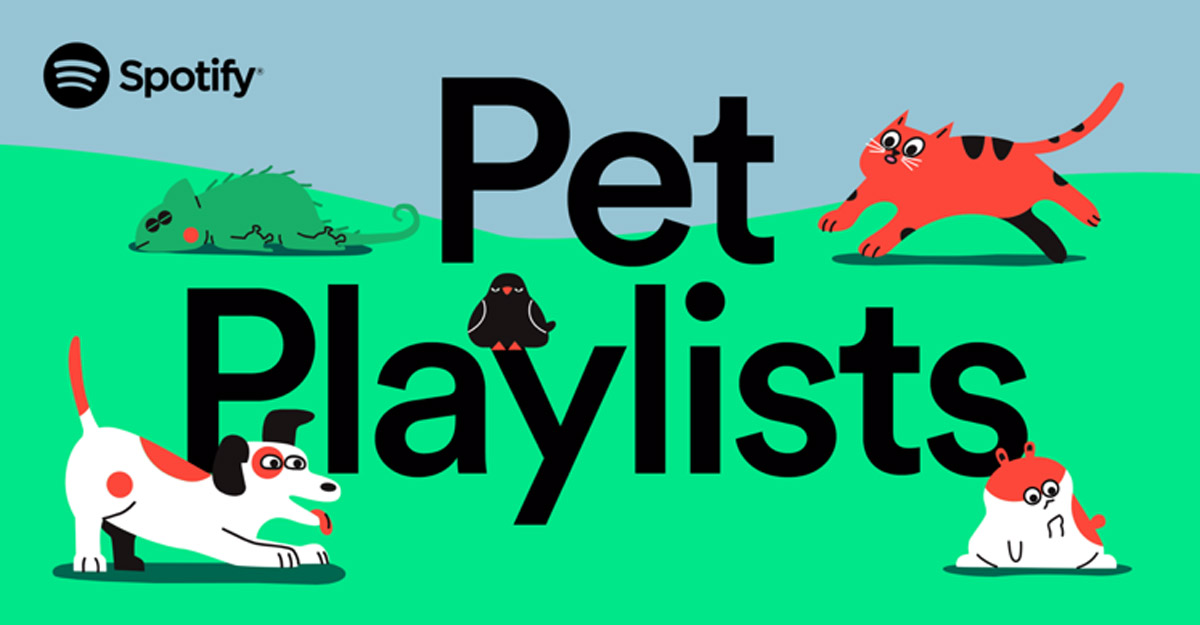 Source: Spotify
Music can soothe both humans and animals alike. Just lying down and listening to music together with your furry com-paw-nion can be a meaningful bonding time.
For this, music streaming application Spotify has recently released specially-curated playlists for pets to listen to, because it is believed that music helps pets to relieve stress and boost their happiness! Simply tell Spotify more about your pet's preferences and its basic information, and a personalised playlist will be created for you and your pooch to enjoy.
3. Watch a movie with your dog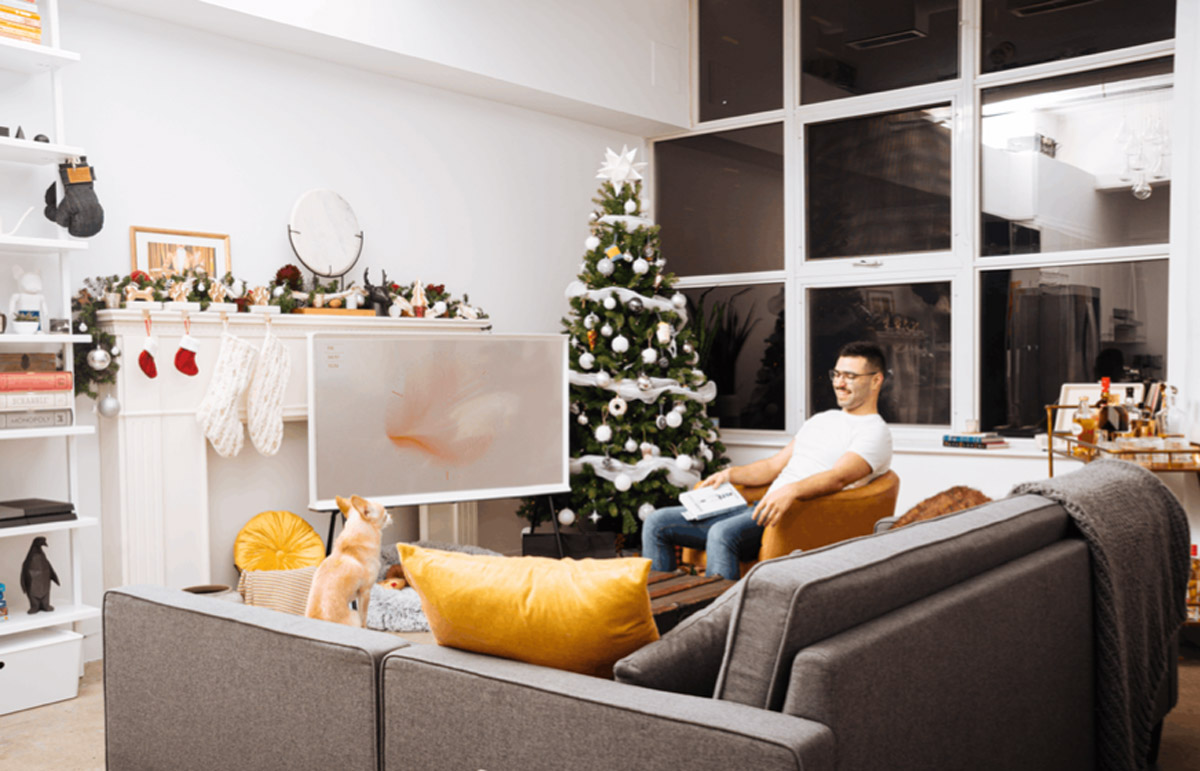 Source: Mister Mister on Pixels
Watching a dog-friendly movie together is a good way for you and your little doggy to get cosy and cuddly. You can laugh together, cry together, and watch your pet be mesmerised by the animations and motions on the television screen.
Yes, that's right, experts say that dogs are able to recognise and perceive the images on the television the same way we do, and recognise television sounds as well. Check out some of the movies we'd recommend watching together with your dog here.
4. Have a photoshoot with your dog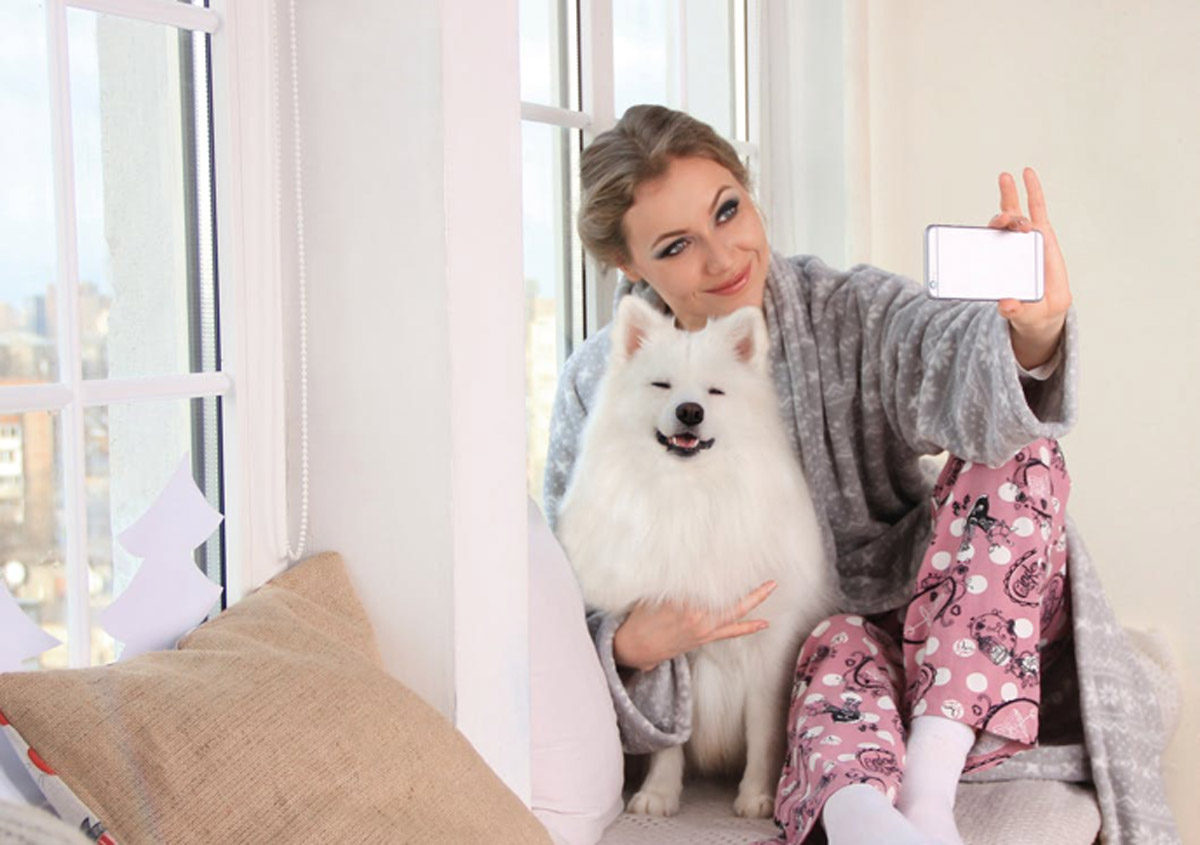 Source: Yuliya Strizhkina
 It's selfie time! All pet owners love to snap shots of their cute little furball. Since you have the luxury of time for now, why not jazz up the usual photoshoot a little? Dress up yourself and your canine – think matchy outfits – and you'll definitely have a good laugh during the shoot and for years to come whenever you look back at the photographs.
5. Do yoga with your dog – Doga!
Source: Pet Central
Dog yoga, or 'Doga', is a new exercise that can create a strong bonding experience shared between pet and owner! All you need is an indoor yoga mat and you're good to go, and not only does it improve circulation for your pet's body system, but it also aids in relaxation and stress relief.
To get you started, one such 'Doga' move that you can try is to gently pick up your dog's hind legs, while supporting its hip joints with both hands.

Source: Fix.com
The COVID-19 virus can be a bummer as it limits your outdoor time, but this does not mean you cannot make other good memories with your furry friend indoors. As long as you are together with your precious pet dog, really, any activity is enjoyable!