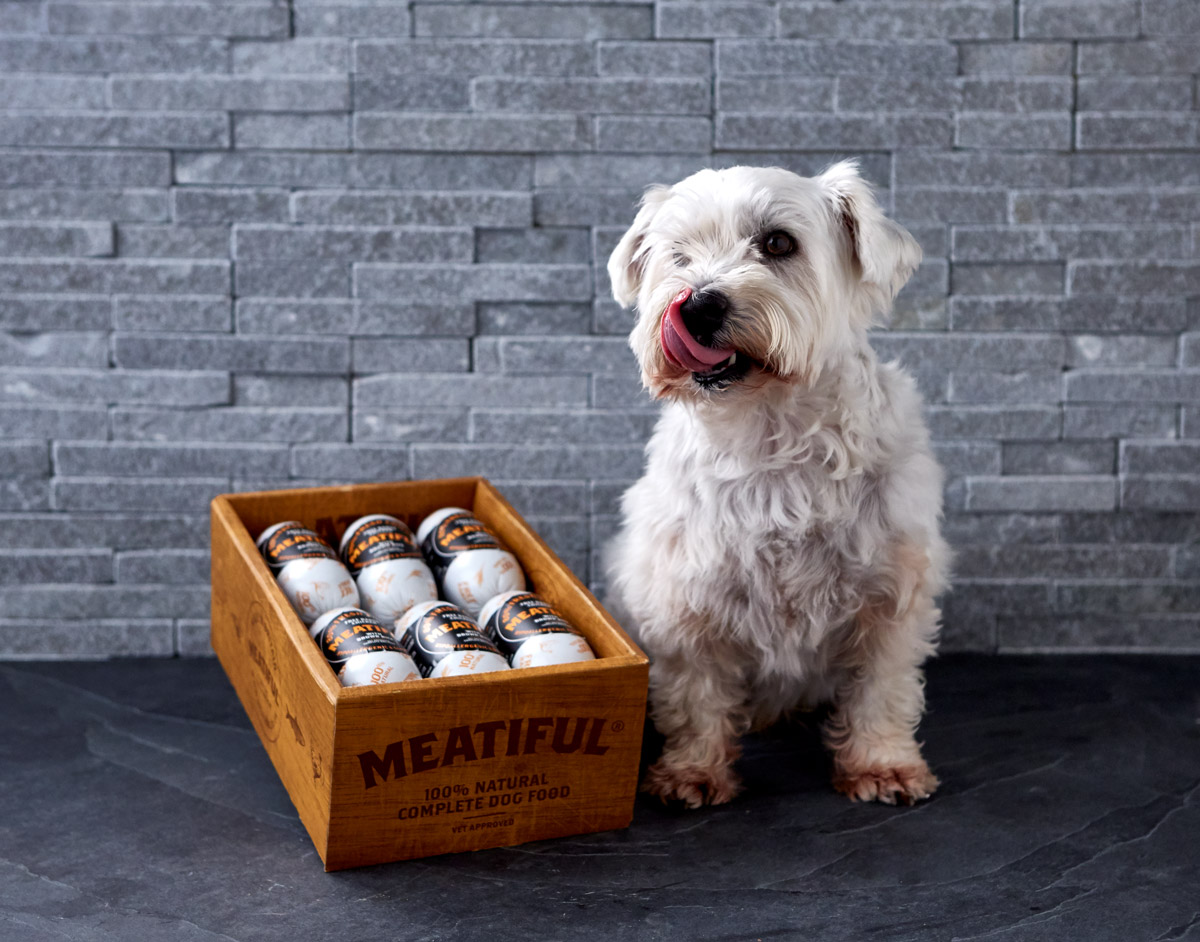 The wet food versus dry food conversation has never really been resolved. As a pet owner, you may be contemplating adding wet food to your canine or feline's diet or weighing the pros and cons. To help you make an informed decision, we team up with gourmet dog food brand Meatiful to present you the benefits of wet food.
Amped Up Appetite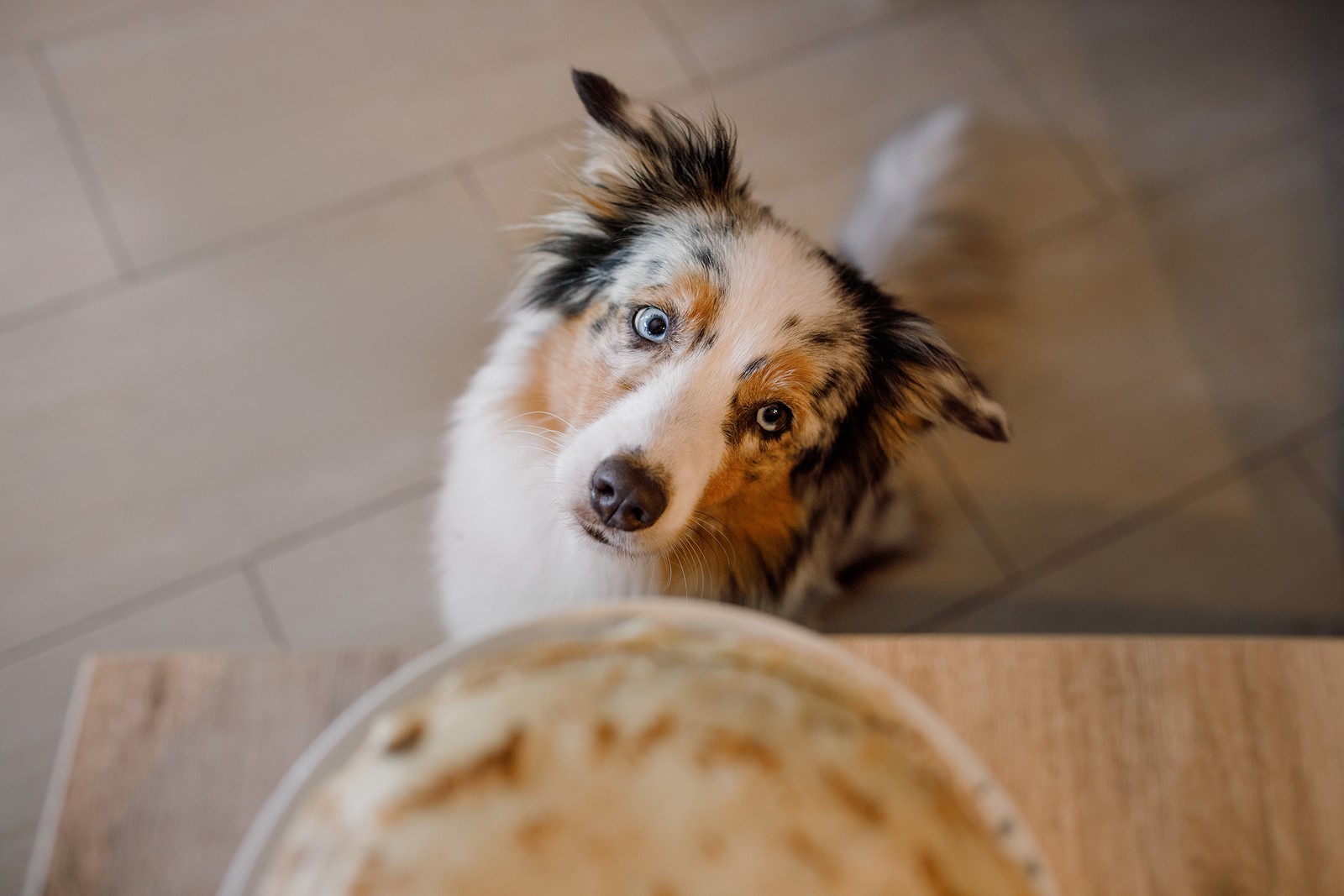 More often than not, wet food smells betters. This is because wet food, as compared to kibbles, is richer in taste. For elderly pets or furry companions with special needs, cajoling your pet to eat may be challenging. Providing wet food will help whet up your pet's appetite, to ensure that your furry friend gets its required nutrients.
Nearly Natural
Fret not, for being more flavourful does not necessarily mean that wet food contains more artificial ingredients than dry ones. In fact, wet food tends to be more natural than dry food as its ingredients are closer to their original state.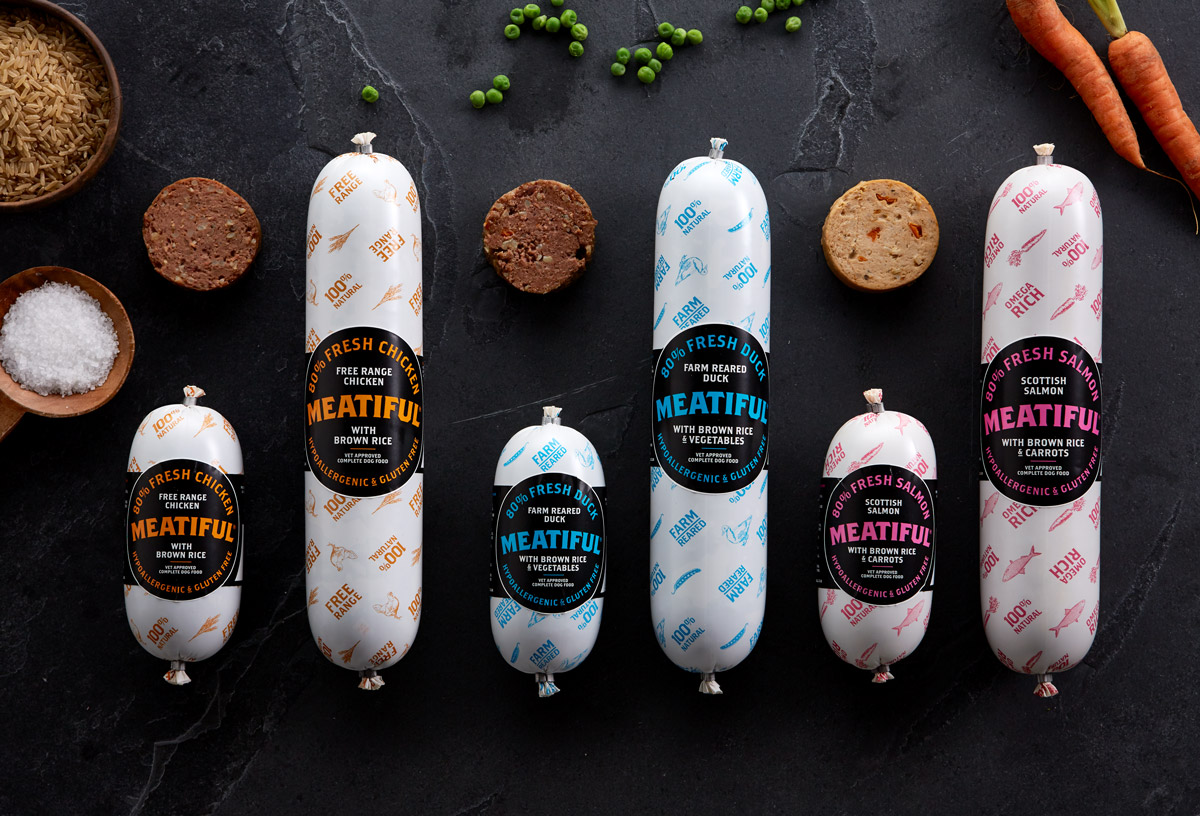 In the case of Meatiful's Farm Reared Duck with Rice and Vegetables, ingredients include duck, brown rice, carrots, peas and minerals – living up to the brand's promise of having 100% natural ingredients with no ruminants. Meatiful also produces food that has no artificial flavouring, preservatives or colours so that you know exactly what goes into your pet's diet.
Healthy Hydration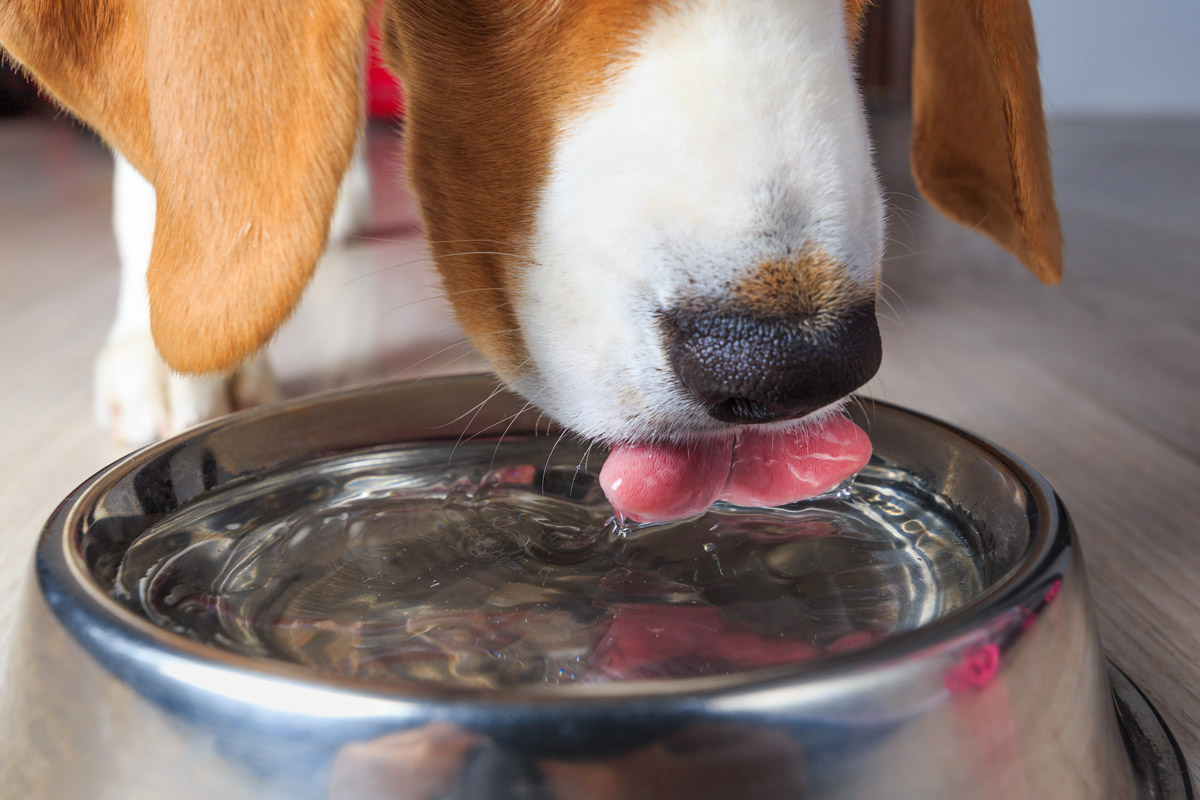 Wet food contains more moisture, making it an alternative source of water for your pets. Made of 80% Scottish Salmon, Meatiful's Scottish Salmon with Brown Rice and Carrot is packed with moisture and omega-3. The moisture also tends to fill up your pets without them actually consuming the calories, making wet food a great option for dogs that are on a strict diet.
Protein Power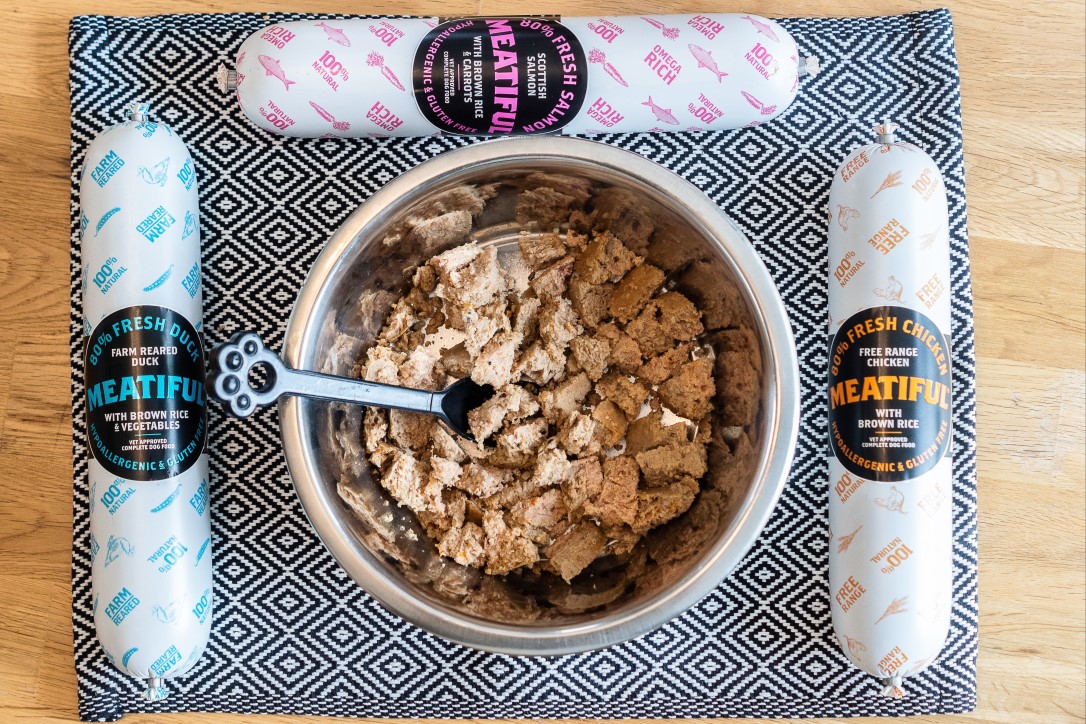 Source: Happy Husky UK
Wet food is also a good source for protein. Protein helps to maintain a balanced diet for your dog by ensuring healthy fur, muscle development and tissue repair. Formulated with 81% chicken and 17% crude protein, Meatiful's Free Range Chicken with Brown Rice boasts all the nutrients that canines demand. Packed with vitamins, minerals and antioxidents, the sausage ensures that your pet gets the best protein and fibre with every bite.
Convenient Consumption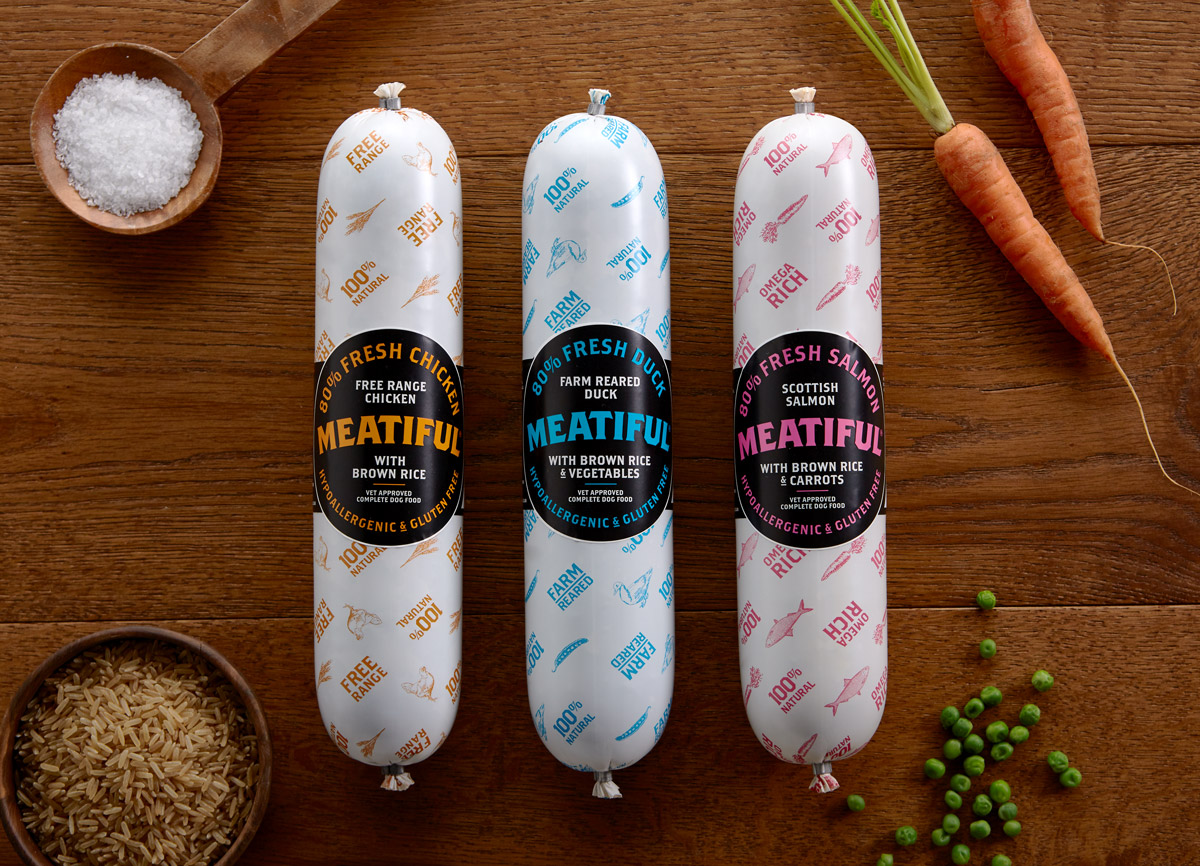 As compared to kibbles that require some bite on your pet's part, wet food is relatively easier to consume. This makes wet food the ideal food option for pets facing issues such as misaligned teeth and jaw troubles. With wet food, these pets are likely to be able to eat more comfortably and better.
While wet food has its advantages, it is important to note the ingredients list when making the purchase. Hypoallergenic and gluten-free wet food like that of Meatiful's is not only packed with natural ingredients, it is also vet approved. As with all diets, moderation and balance are key. Most importantly, it is what your pet is the most comfortable with and what you decide is the best for your furry pal.
Images courtesy from Meatiful.