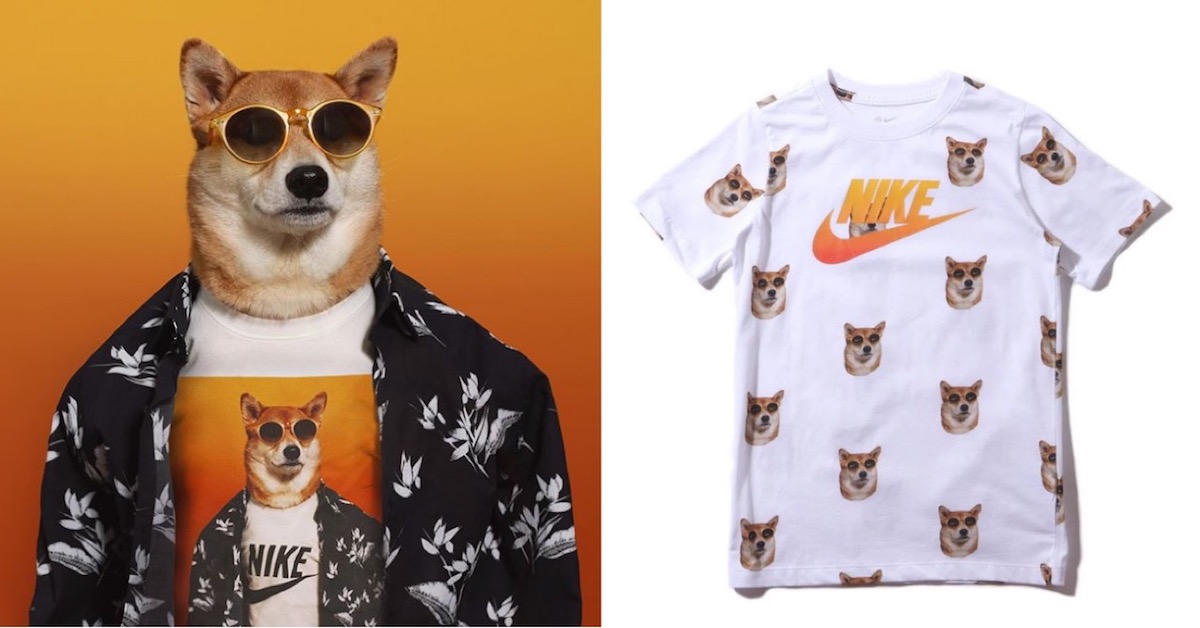 Source: Hypebeast and buro247
Doge has won more than the internet and our hearts. In fact, the meme-worthy canine has also found itself on Nike shirts. We don't know about you, but Nike can sure take all of our money with its collection.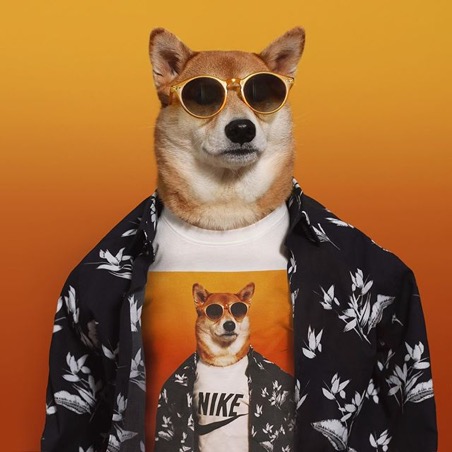 The Menswear Dog, Bodhi, modelling his tee Source: buro247
In line with National Pets Day, Nike has joined paws with Insta-famous Bodhi, better known on the 'gram as The Menswear Dog, to release graphic tees that seem to fit in both the hypebeast scene or at pet fairs.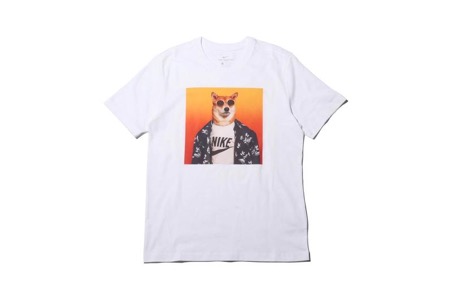 Nike x The Menswear Dog Graphic Tee Source: hypebeast
The Nike x The Menswear Dog line features two adorable yet fashion-forward prints of Bodhi. The first features a sizable print of the canine dressed in all finery–a Nike tee, black floral outerwear and shades–against a gradient-coloured backdrop of orange and yellow.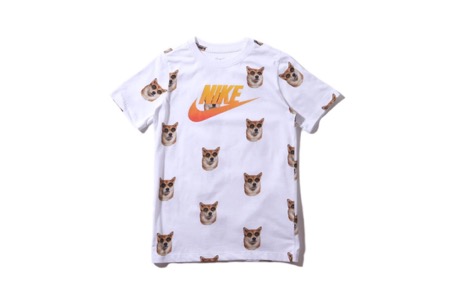 Nike x The Menswear Dog Graphic Tee Source: hypebeast
The second design is slightly more subtle, consisting of an all-over pattern featuring only Bodhi's head coupled with a pair of sunglasses. As with all Nike apparels, the second tee will also see the "Nike" logo and signature swoosh in bright orange, possibly as a nod to the breed's coat.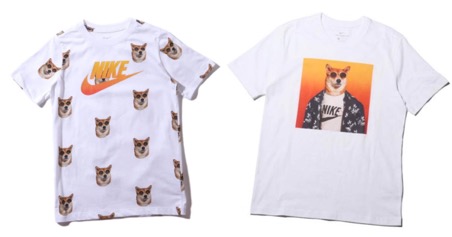 Pawesome prints aside, both tees come in a white crew neck style cut with the first design also available in black. Though the release may not be in stores worldwide, they can be found on Atmos' web-store, a prominent Japanese streetwear and sneaker store, at ¥4,000 (approx. $49.58) and ¥2,500 (approx. $30.99) respectively.