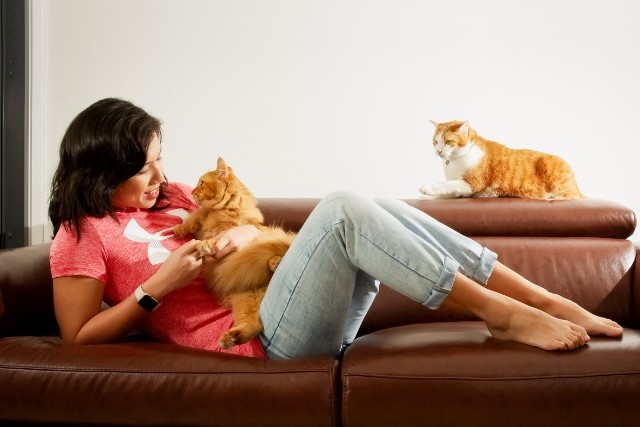 At 5 am, it is safe to say that most of us are still snoozing in bed. Amanda Lim however, is already at the swimming pool before the crack of dawn. In addition to competitions and training sessions, the 25-year-old competitive swimmer is also juggling between a professional career at Fullerton Healthcare and being a mother to two gorgeous cats.
Today, we sit down with Amanda to find out how her feline friends have positively impacted her life, and how she does the same by providing them with tasty and nutritious treats.
1. Hello Amanda, tell us more about yourself!
Hello, I am Amanda and am 25 years old this year. I swim competitively for Singapore and also hold a full-time position at Fullerton Healthcare. In my free time, I like to catch up on my favourite drama series on Netflix and to hang out with my furry friends, Bella and Ralphy. They never fail to calm me down whenever I feel stressed from work or with training, so much that it is therapeutic!
2. What inspired you to become a competitive swimmer?
I first started swimming competitively when I was 10 years old, but nothing in particular really inspired me. I was introduced to swimming by mother, who thought it remedy my childhood asthma. I gradually grew to like the sport and started swimming competitively – in general, I love being in the water.
3. Which was your most memorable competition?
The 2017 SEA Games in Kuala Lumpur. However, it was not because of my fifth consecutive win in the 50m freestyle event. After the prize ceremony, I proceeded to throw the mascot to my family in the stands. What I did not notice was that a little girl had made her way to the bottom of the stands in hopes of catching the mascot. I caught the moment on camera and saw the disappointment in her eyes. With the help of social media, I managed to locate her quickly and sent her a mascot! It was really memorable.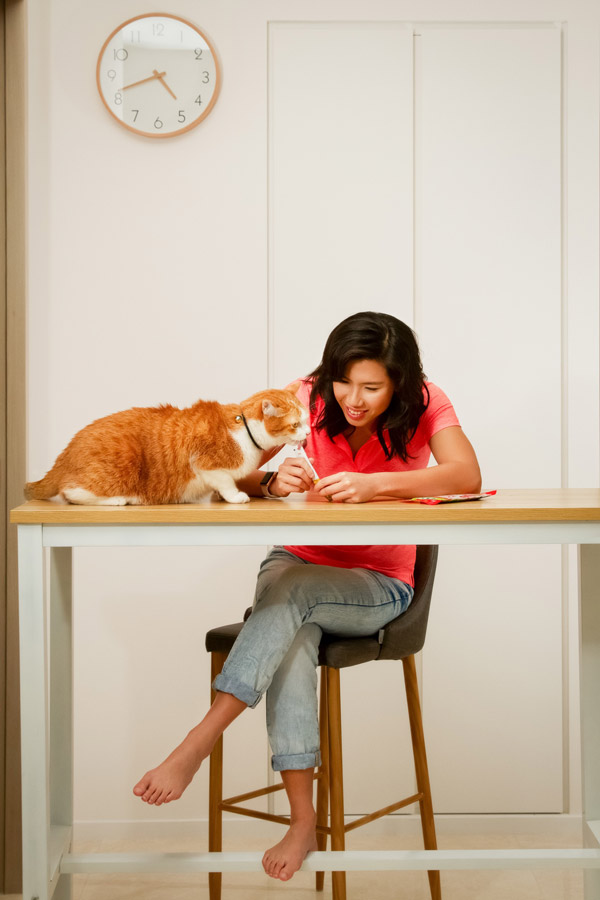 4. What is a typical day like in your life?
In addition to eight weekly swimming training sessions, I would attend four gym sessions. My morning starts at 4.45am with a swimming session. After which, I would head to work and sometimes return to the pool in the afternoon. My day usually ends at 10 pm.
5. What are you recently busy with?
Work! As I have been a sportswoman my whole life, I am excited about the working world and being in a new environment. Luckily, I am working with an understanding team and a guiding boss.
6. Tell us more about your beautiful felines!
Ralphy is almost nine years old and is a Persian mix. However, he does not resemble one. In fact, the only thing about him that stands out from the usual domestic short-haired cats is his long and soft coat. On the other hand, Bella is almost three years old and is a Maine Coon. She is gorgeous, especially her tail that my grandma said resembles that of a squirrel's!
7. How did Bella and Ralphy join the family?
Ralphy joined the family four years ago, when I volunteered to care for him after his adoption by a friend of mine did not go through – a decision I have not regretted since. He is charming, tame and frankly lazy. In fact, he weighs more than 8 kg!
I adopted my Bella from Cats Safari Singapore. Although the cats are not usually put up for adoption, I was visiting the premise when I jokingly made a comment about adopting a feline. The owner said Bella is up for adoption and we adopted her the very next day!
8. What was your first impression of them?
It was love at first sight and I cannot emphasize how much I love Ralphy and Bella. They are really adorable and they exude an infectious sense of calm.
9. Are Bella and Ralphy what you imagined cats to be?
Honestly, no. My cats are tame and do not bite or scratch. I always thought cats would destroy the furniture and shed a lot. Bella and Ralphy are also low-maintenance cats, and they were toilet-trained even before we adopted them!
10. What are some of their favourite activities?
Unlike other cats, Ralphy does not like to play with toys. He is a sedentary cat who does not get excited much – unless it is catnip. Bella loves playing with anything that is string-like. I could walk around the house with a string in my pocket and she would chase me around.
11. What are some of the most memorable moments that you have shared?
I enjoy doing mini photoshoots with my cats, especially when they are sleeping because they sleep in the most absurd positions. I also enjoy feeding them treats! It warms my heart when I see them gobble down healthy and nutritious food.
12. What do you love most about Bella and Ralphy?
I like that cats are low-maintenance and that they are capable of self-grooming! Most importantly, I love their calm demeanour. I love it when I carry them in my arms and they simply look back at me. Sometimes I wonder what is going through their mind.
13. How have your furry pals impacted your life?
They have definitely made me more sympathetic towards animals and I also want the best for them! They may be pets to us, but we (and food) are the world to them.
14. It is natural for pet owners to feed their pet with the best. We understand that your felines feed on Aixia – can you tell us what makes the cat food stand out?
It made with all natural ingredients! When I was first introduced to Axia, I was in awe when told that the food is also human-friendly! From the way they gobble the food every time I put down their plates, I can tell that there is something different about Axia.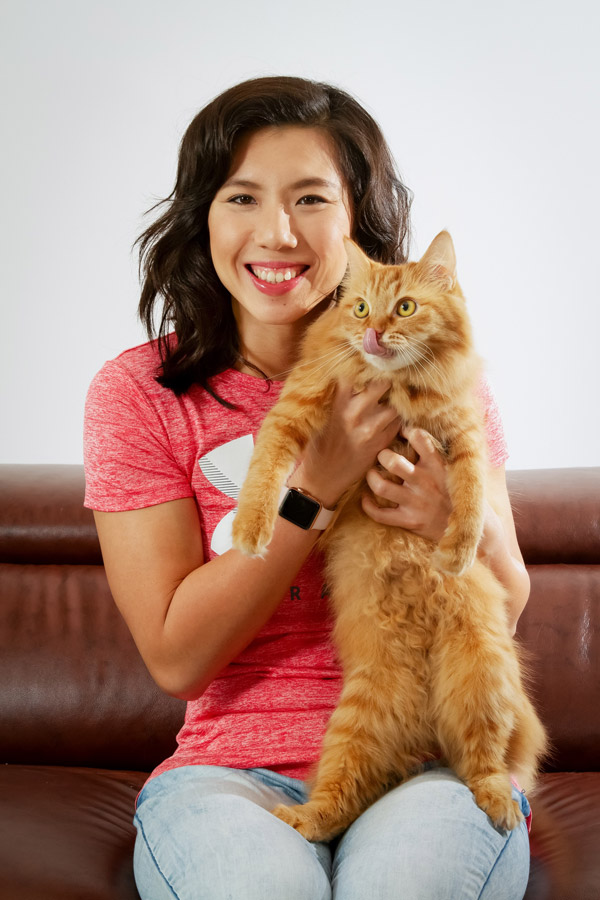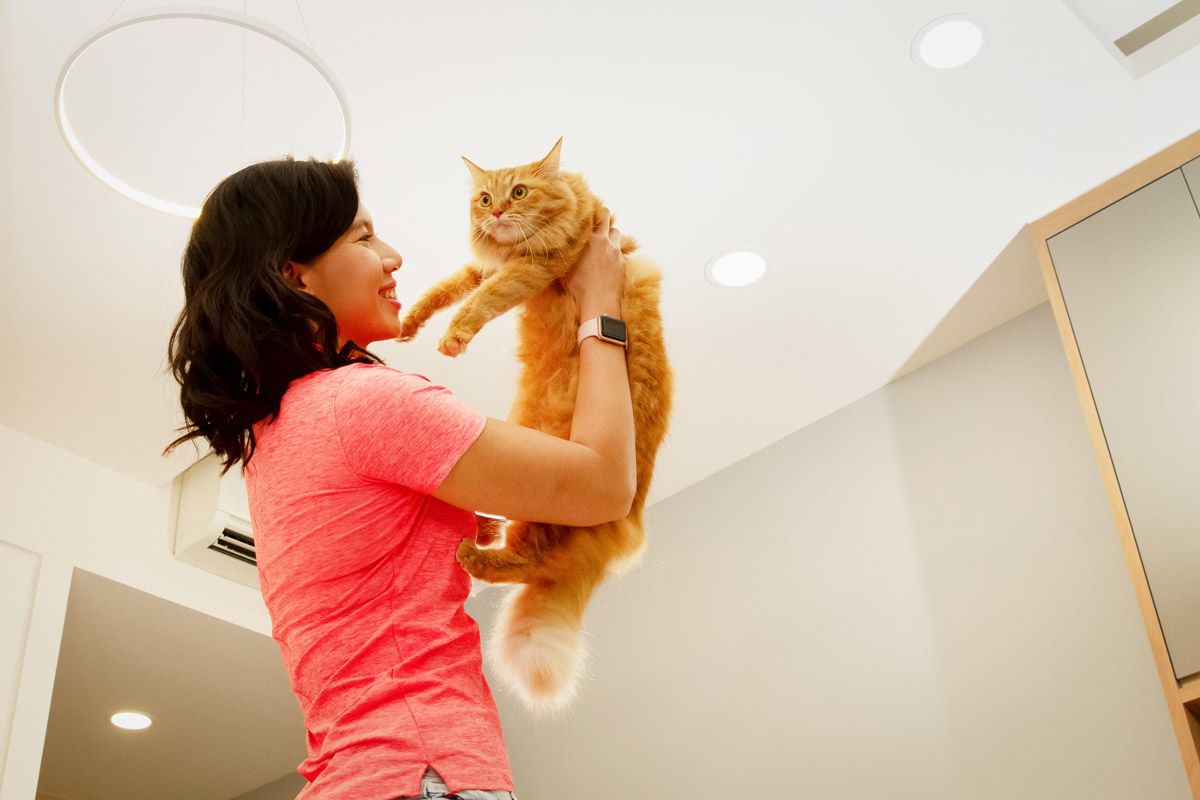 Source: @limxqamanda
15. How has Aixia impacted your pets and what are some of your pets' favorites?
Cats tend to shed more when they are stressed or upset. This is something that has changed for the better ever since my cats feed on Axia. Not only did their fur become shinier, but their litter does not smell that much.
Bella and Ralphy love Aixia's Kin-Cans and Kuro-Cans! As for treats, they love the Freeze-Dried Tuna, Tuna Fillet, Miaw Miaw Food Topping and creamy pastes!
16. Which food would you recommend cat owners who are looking to include Aixia in their cat's diet?
I would definitely will recommend the Kuro cans as they are delicious and nutritious. The freeze-dried tuna fillets are recommended for treats!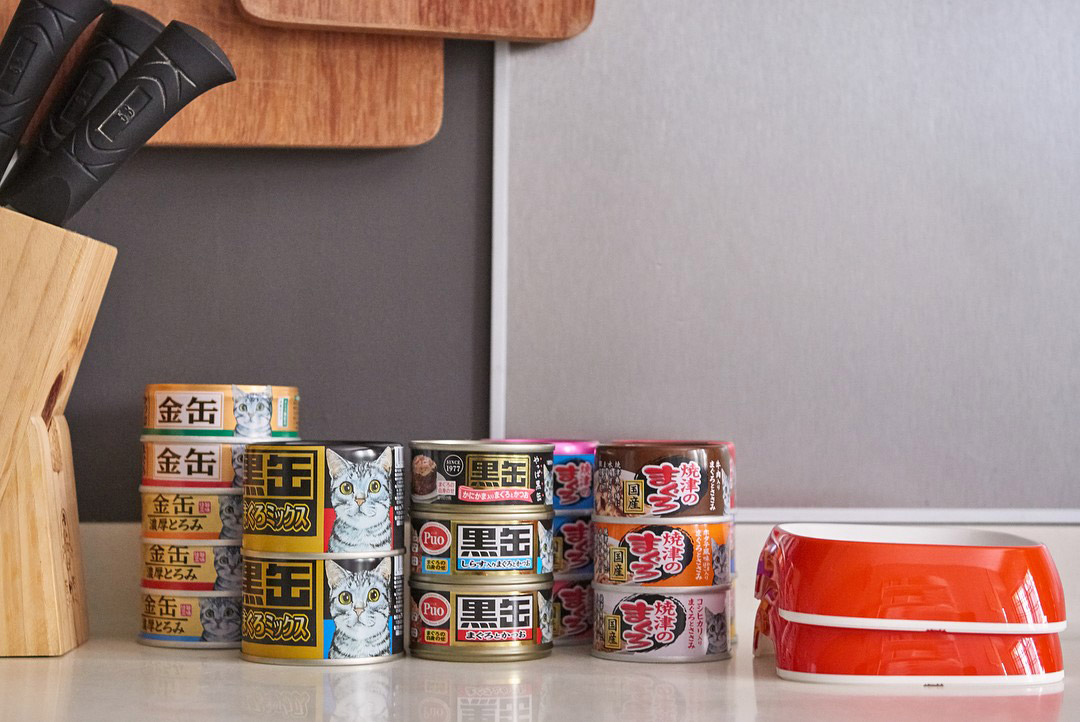 Source: @limxqamanda
17. Are your pets picky eaters? How do you solve the issue?
My cats are really fussy eaters, so we use Miaw Miaw Food Topping to make their food tastier (and more nutritious!)
18. What are some of the challenges of being a pet owner?
One of the biggest challenges is the fussiness of my cats. Sometimes, they are fine with the food but on some days, they refuse to eat and I start getting concerned. It is even more frustrating as we do not know what is going on in their minds.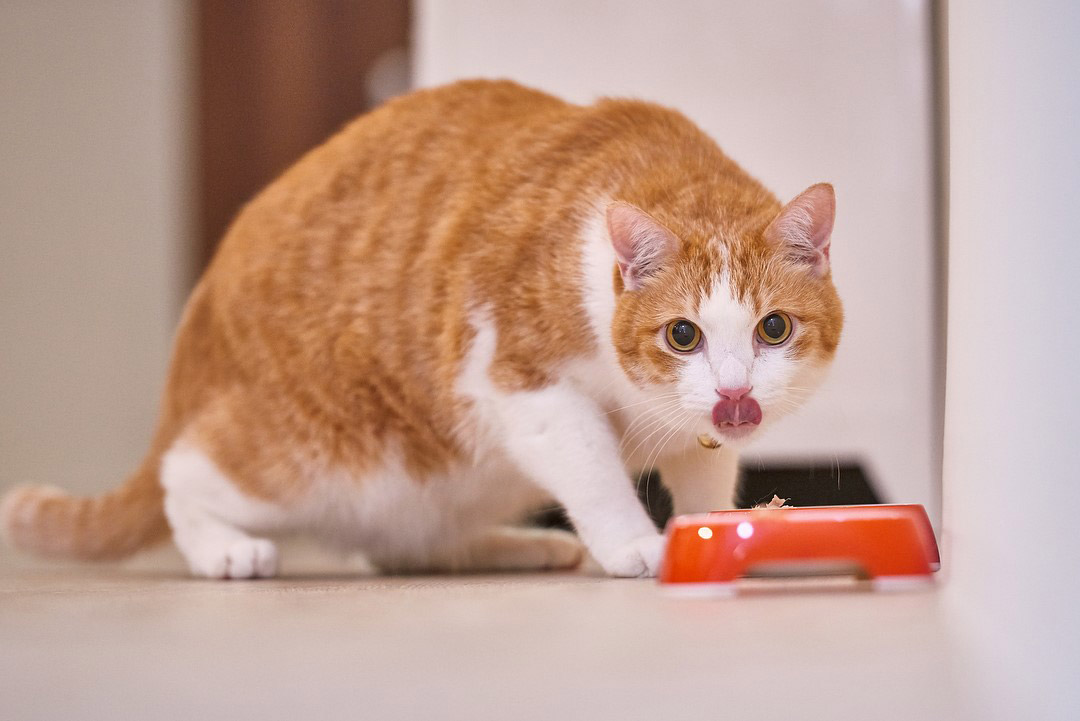 19. What would be your advice to potential cat owners?
Treat your pets well and be sure to feed them the right food. A small gesture goes a long way, so do play with them and remember, you are the world to them!