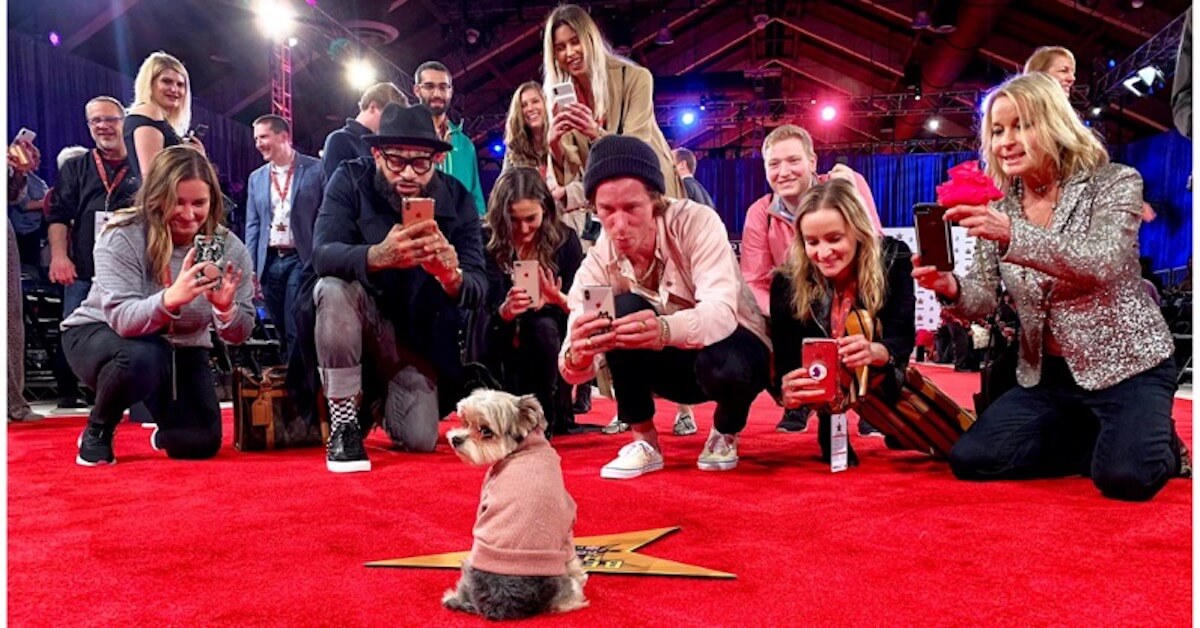 Source: nbcothersports
Hollywood just welcomed its latest star and he's already stealing hearts! For those who haven't already heard, The Beverly Hills Dog Show is a canine competition unlike any other. Organised by NBC Sports Group, presented by Purina and together with the Beverly Hills Kennel Club, the show serves as a platform for the canines of Beverly Hills to unleash their best and shine as brightly as their celebrity owners and/or neighbours. Here, the canines take centre stage to flaunt their grace, talent and individual star paw-er.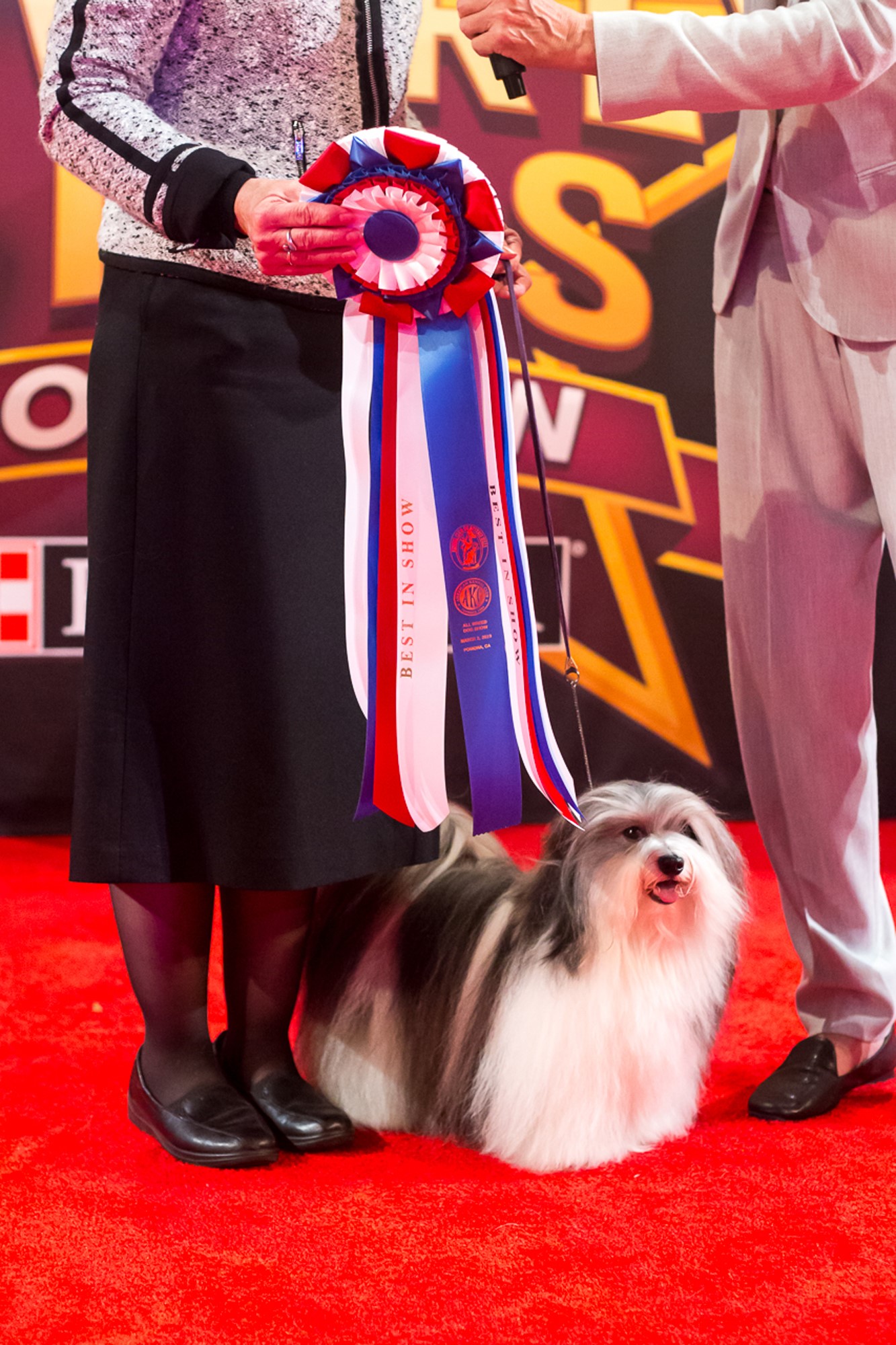 Best in Show: Bono the Havanese emerged top in the 2019 BHDS Source: People
The show is made up of various segments including an insight into the lives of these Beverly Hills hounds, the traditional canine breed and group judging segment as well as an exclusive red carpet portion where the seven finalists—from each dog group—will strut their stuff to compete for the honour of the overall Best in Show. Bono the Havanese emerged as top dog and claimed the title of "Best in Show", a title that was previously held by King, a Wire Fox Terrier, in the 2019 instalment of the Beverly Hills Dog Show (BHDS). A member of the toy breed group, Bono—who also clinched the title of Best in (Toy) Group—was faced with fierce competition and surpassed more than 1,500 dogs from over 200 breeds to emerge victorious.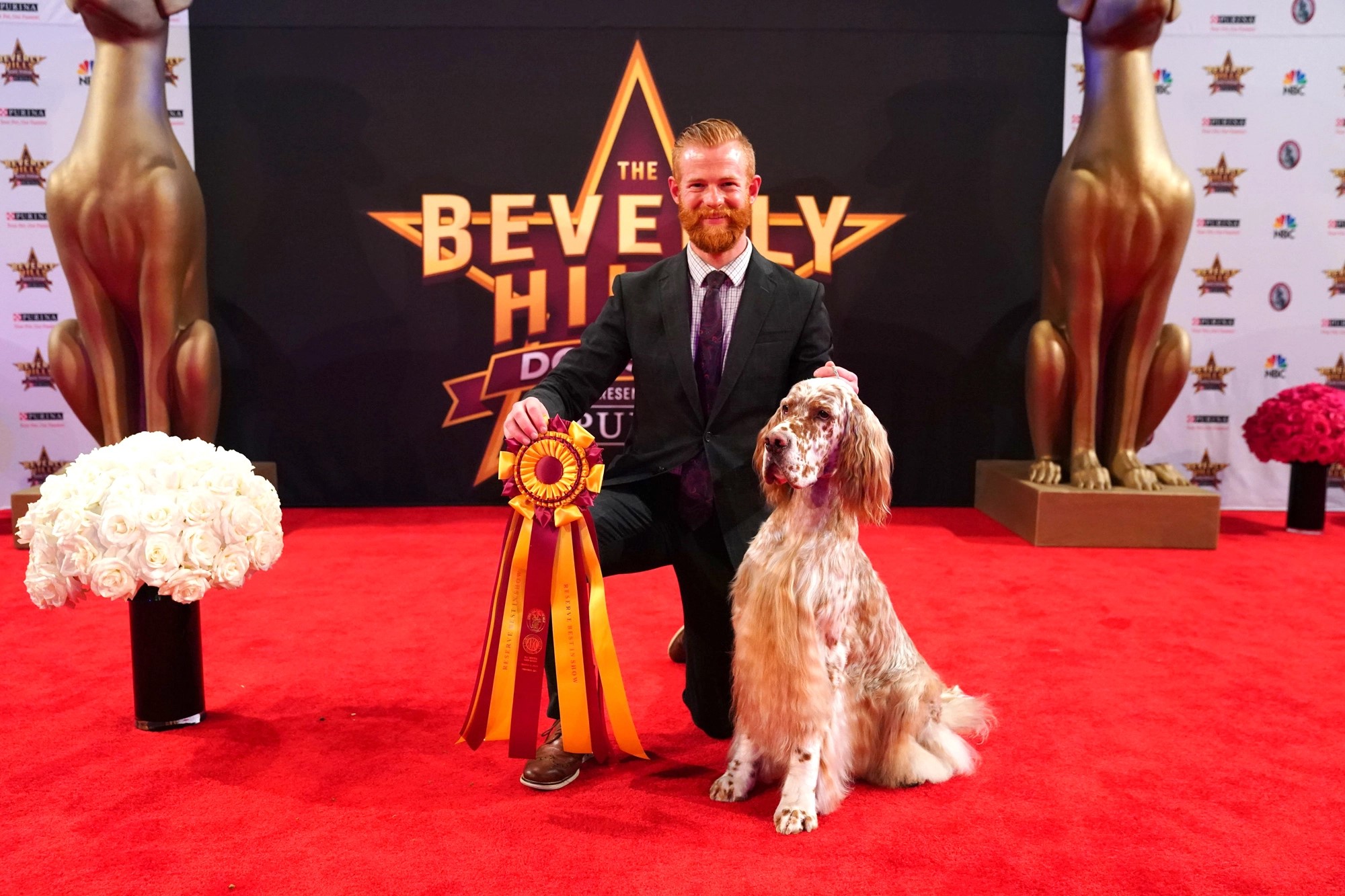 In second place, Colt and its handler. Source: People
Sharing the stage with the fluffy toy canine is Colt, an English Setter, who secured the title of both the Sporting Group Winner and "Reserve Best in Show", also known as the second place in the world of dog shows.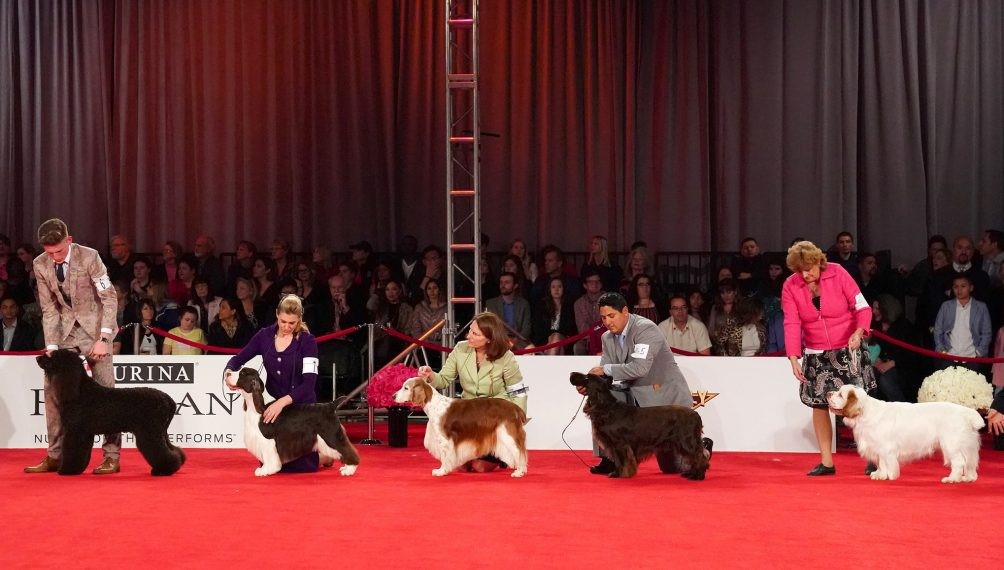 Source: Nicole Weingart/NBC
Catch these haute hounds in action on the NBCSports channel or catch the various show highlights at NBC Sports!