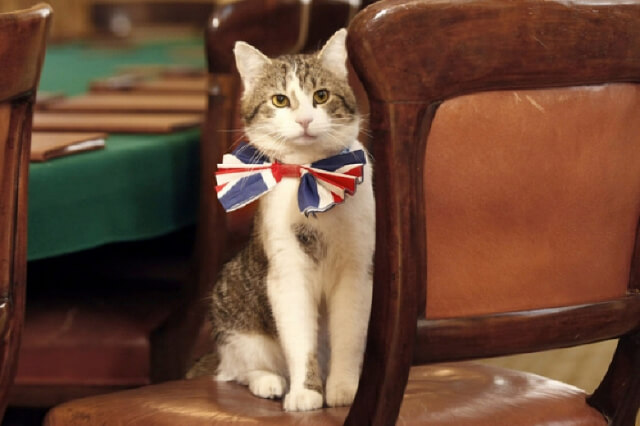 These adorable animals are working hard and not just at being cute and lovable either! In fact, they have actual jobs that they take more or less, pretty seriously, making life for their human colleagues a little warmer. Whether they're frontline workers or do more behind the scenes action, they brighten the days of anyone they meet and probably yours as well!Flame the Firefighter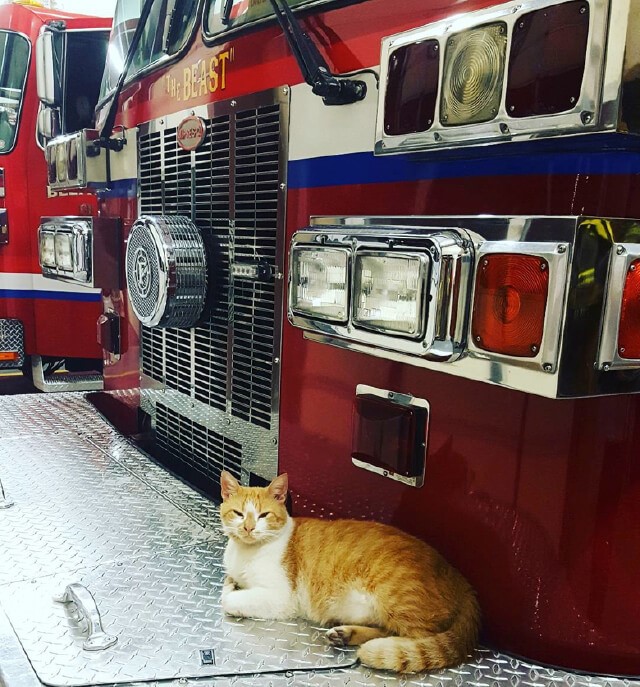 Source: flamethearsoncat
Flame is a feline that wandered into the Belmont Fire Department in the U.S.A. as a tiny kitten and found a home with the firefighters who fed him, cared for him and showered unconditional love on him. Now, he is an honorary firefighter who naps on the firetrucks and doesn't lose his cool when the alarm is sounded.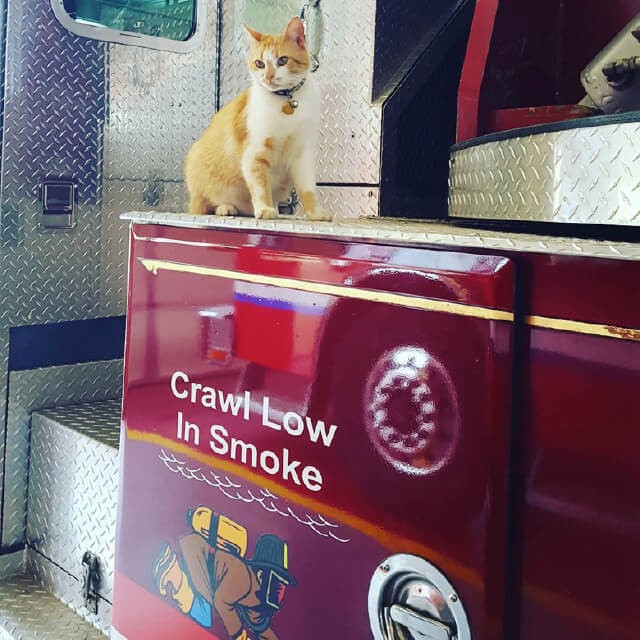 Source: flamethearsoncat
According to the firefighters, Flame is not just a brilliant mascot but a great comfort, especially after a hard day's work. Firefighters are often away from their families and loved ones, and have to deal with emotionally taxing circumstances, but Flame seems to know who needs some loving and always provides some soothing kitty therapy!Yeats the Conservation Ambassador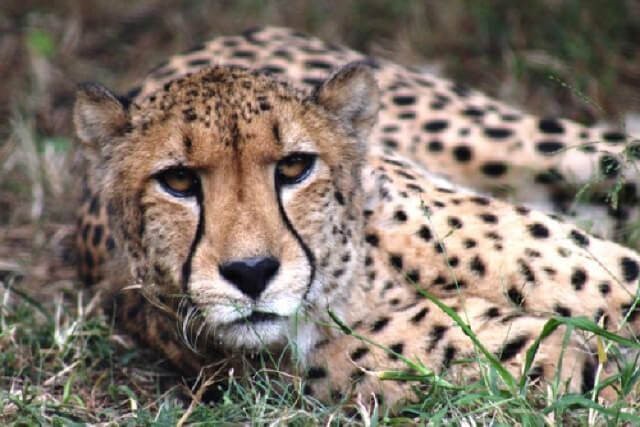 Source: Ann van Dyk Cheetah Centre – De Wildt
The Ann Van Dyk Cheetah Centre is a cheetah conservation centre in South Africa that has done a great deal for the preservation and protection of cheetahs. So is it any surprise that their conservation ambassador is Yeats the cheetah?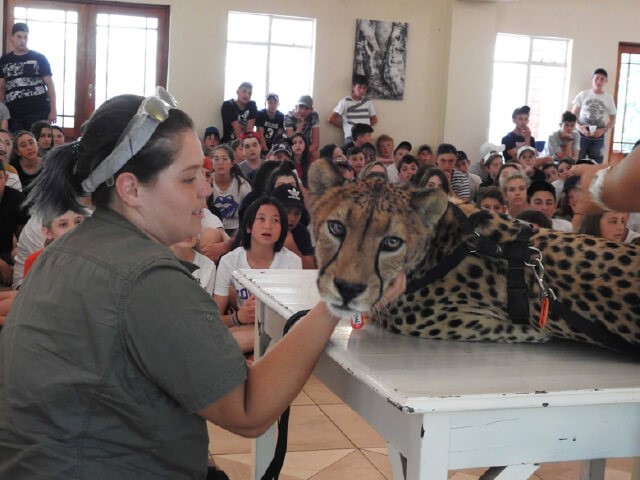 Source: Ann van Dyk Cheetah Centre – De Wildt
With its patient demeanour, Yeats isn't just for show, he also goes around to schools for educational talks to raise awareness about cheetah conservation! The centre's first conservation ambassador was Bryan the cheetah who has since gone into retirement. The organisation has since had an Anatolian dog and an Egyptian vulture as their ambassadors.Ni-Tama the Stationmaster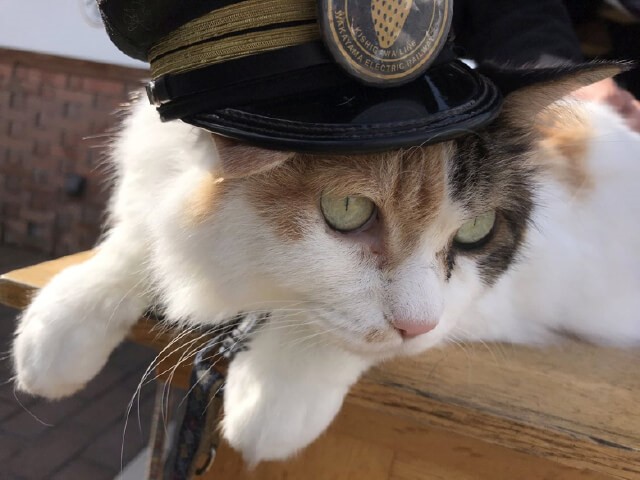 Source: ekichoTAMA
Ni-Tama (Tama the second) is the successor to Tama, a stationmaster at Kishi train station in Japan. Tama had saved the station back in her day by increasing the traffic and bringing visitors from all over the world to pay her a visit. She even inspired her own line of trains!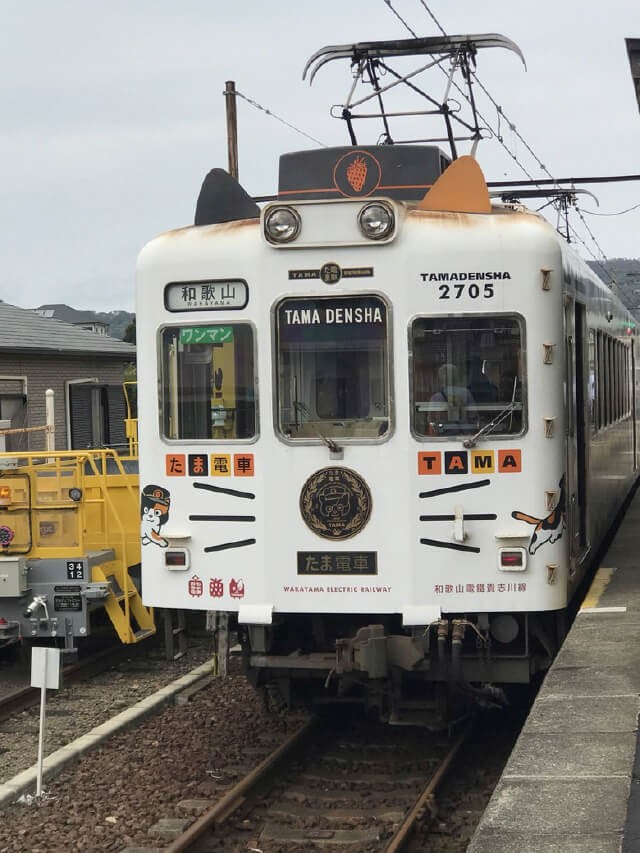 Source: ekichoTAMAWhen Tama passed, the mourning was nationwide and international, but Ni-Tama has come to follow in her successor's pawsteps. Ni-Tama graduated from the Cat Stationmaster Training School and has had direct training under Tama herself. Now a deputy at Kishi station, she also served as a stationmaster at another station along the same train line before her promotion. She is given specific working hours as well as off days and seems quite happy to wear her smart hat and pose for pictures.Bruce, Mike, Peanut and Roundabout the Golf Caddies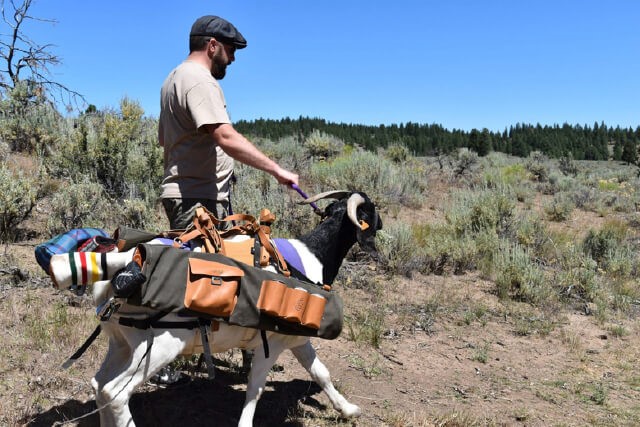 Source: Silvies Valley Ranch
There are no baaad golfing days at Silvies Valley Ranch with these golf caddies around! Bruce, Mike, Peanut and Roundabout are purebred American Range goats who have been specially trained to follow golfers around the range wearing backpacks designed to carry clubs, balls, tees, some refreshments and peanuts for golfers to pay them with as they go along.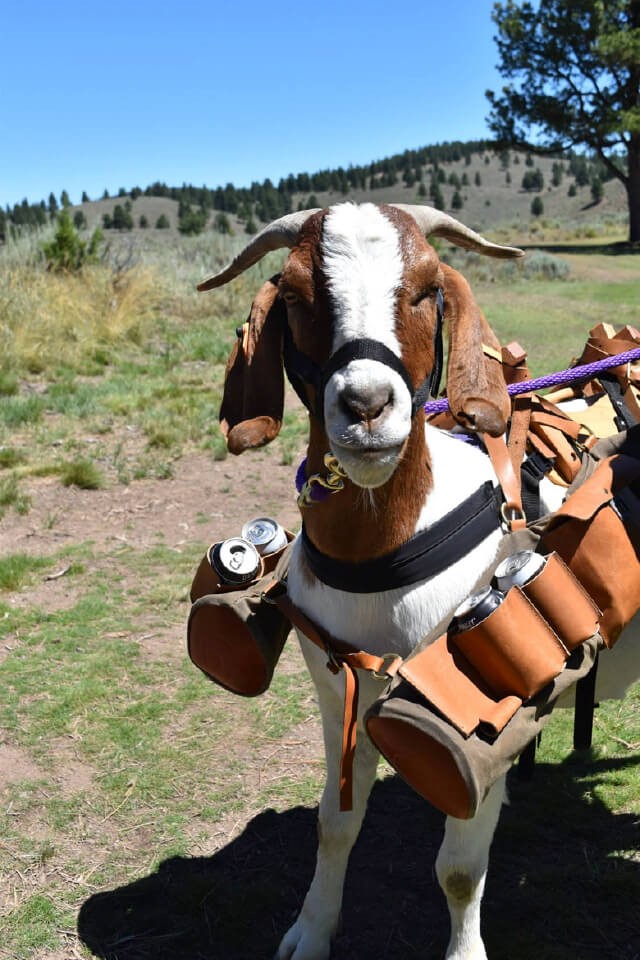 Source: Silvies Valley Ranch
The golf course has a number of steeper areas that are easier for the goats to access, hence their employment. Aside from carrying golfing equipment, they also help with the weeding and fertilization of the place. Currently, there are 300 goats vying for a chance to take the three remaining spots on the caddy team!Larry the Chief Mouser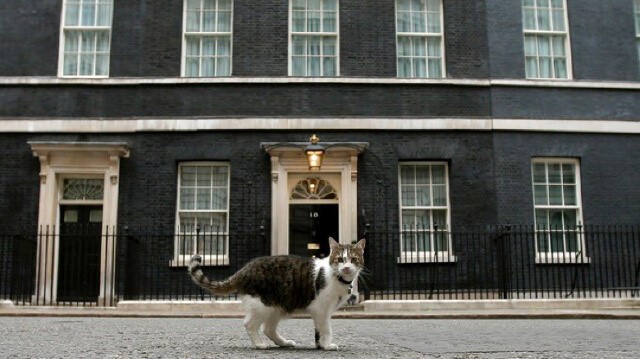 Source: Number10cat
Adopted from a shelter that picked him up as a stray, Larry the cat now lives in the iconic 10 Downing Street in England and is the appointed Chief Mouser of the Cabinet. He came to live there during David Cameron's stint as Prime Minister, but continues to stay at 10 Downing Street as Cameron has explained that Larry is a civil servant rather than a pet.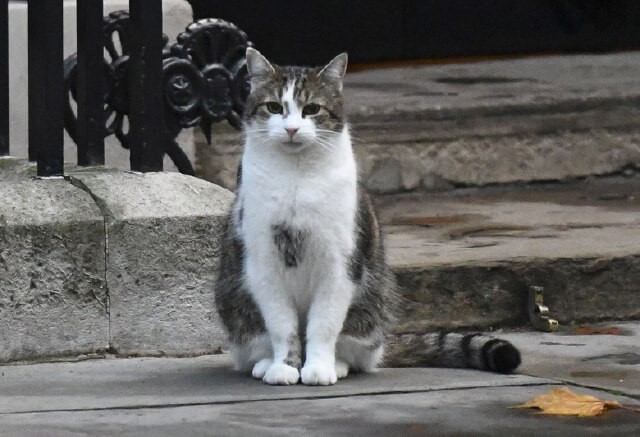 Source: Number10cat
While he doesn't actually keep the place as mouse-free as originally expected, Larry is also in charge of greeting guests and inspecting security defences among other kitty duties. When he's not napping, you can find him dishing out snarky political commentary on his Twitter account.We won't blame you if you're already buying plane tickets to go see some of these hardworking cuties in the flesh and take a great holiday in the meantime!