Source: @Frontier Pets
As a pet owner, you undoubtedly share the desire to ensure your beloved furry companion enjoys optimal health and well-being. However, in a market saturated with a multitude of pet food options, selecting the perfect choice for your pet can prove to be quite a daunting endeavour. Fortunately, we've discovered a brand that embodies essential qualities every pet food brand should possess.
Frontier Pets
Frontier Pets is a proudly Australian-made and owned brand that was established with a noble philosophy in mind. It aimed to empower pet owners by offering them the chance to provide their beloved animals with a diet sourced exclusively from ethical and sustainable practices.
Their commitment to ethical sourcing is unprecedented and offers you a chance to make a difference through your pet's diet. So when you choose Frontier Pets as your preferred pet food brand, you're not merely making a choice that prioritizes your pet's well-being, but also contributing to a greater cause.
Unparalleled Ingredient Quality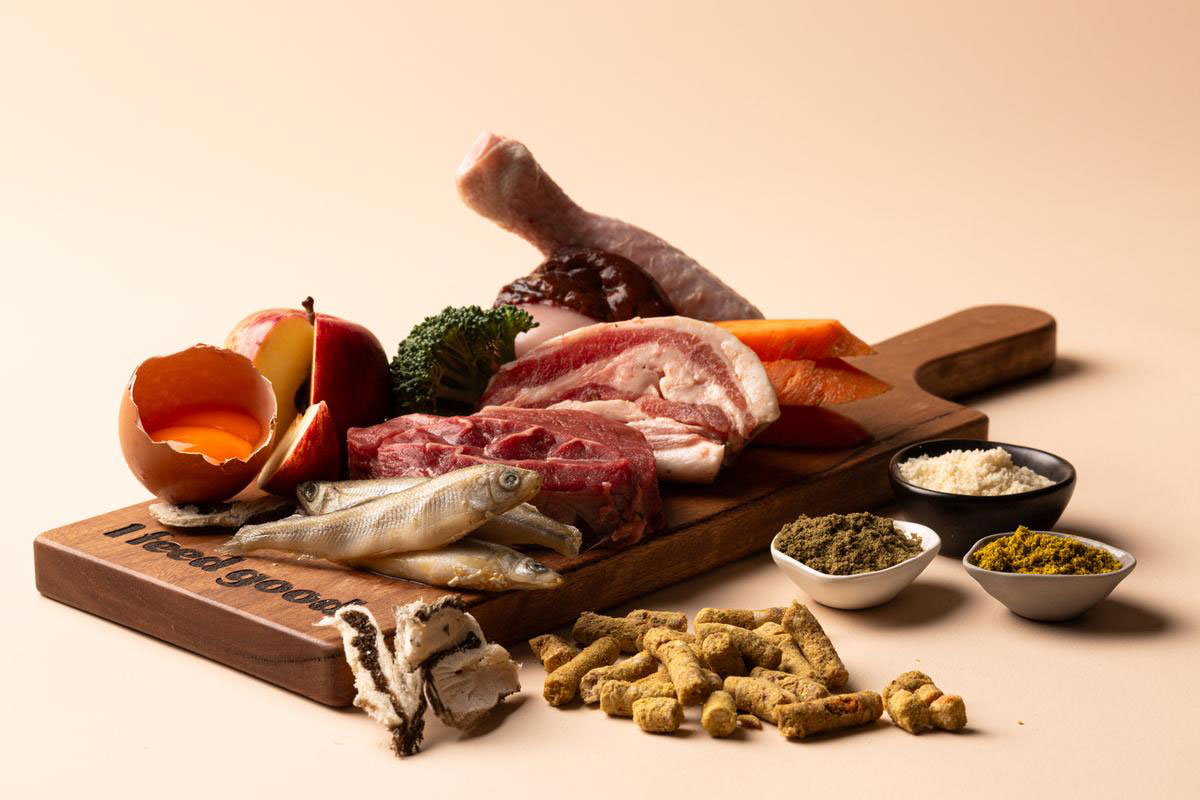 Source: @Frontier Pets
What sets Frontier Pets apart from other pet food brands lies in its superior ingredients. Frontier Pets only uses free-range proteins and organic produce exclusively. Their meat and offal are only sourced from animals that have enjoyed a lifetime of free-range living. This level of commitment to ingredient sourcing is truly unparalleled in the pet food industry.
Furthermore, Frontier Pets ensures that their ingredients are entirely free from hormones, antibiotics, and harmful chemicals. The use of free-range proteins, in particular, provides a level of digestibility that sets them apart. So, when you choose to nourish your pets with Frontier Pets, you can have complete confidence that you are providing them with the highest quality nutrition available.
Preserving Nutritional Value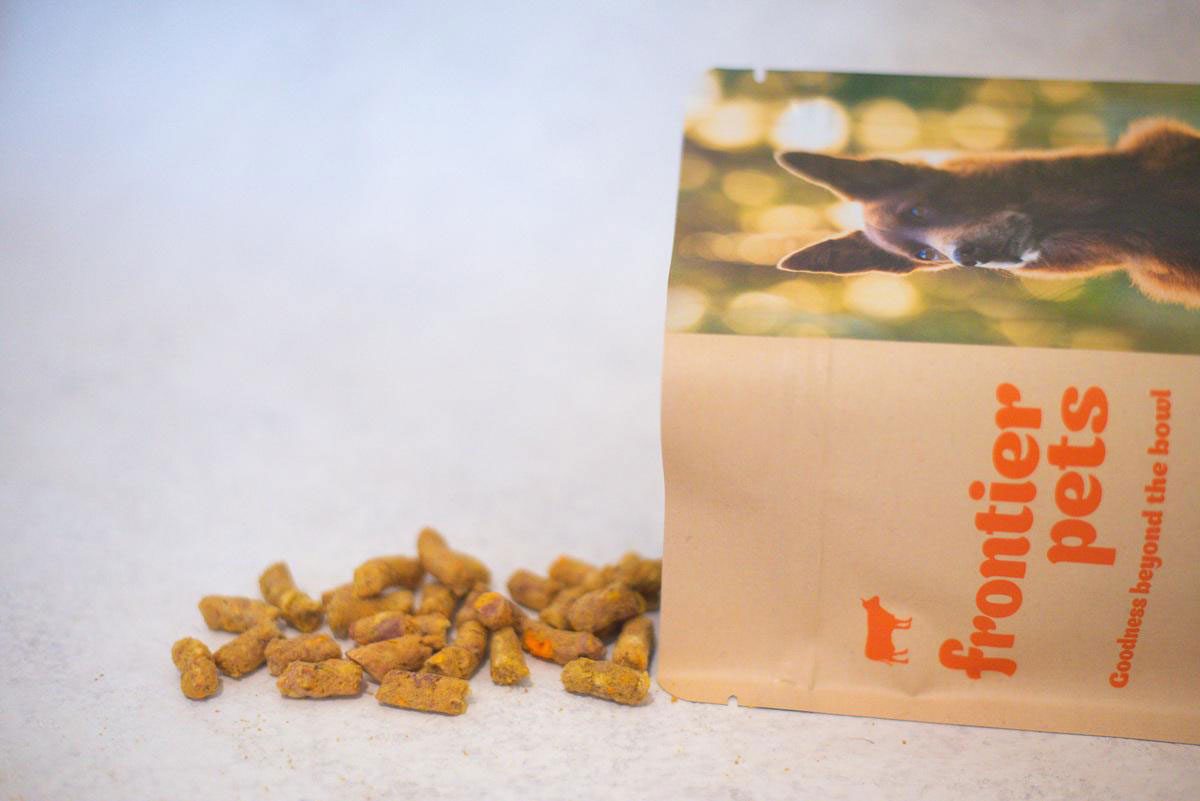 Source: @Frontier Pets
Frontier Pets takes a step beyond conventional cooking techniques with its freeze-dried pet food. Unlike traditional cooking methods, which can strip essential vitamins and enzymes from pet food, Frontier Pets employs a freeze-drying process to safeguard these invaluable nutrients. The result is that your pets receive the full spectrum of nutrition required for them to flourish and thrive.
Diverse Pet Food Selection
When it comes to catering to the varied tastes and preferences of your four-legged companions, Frontier Pets has you covered with a wide array of pet food options.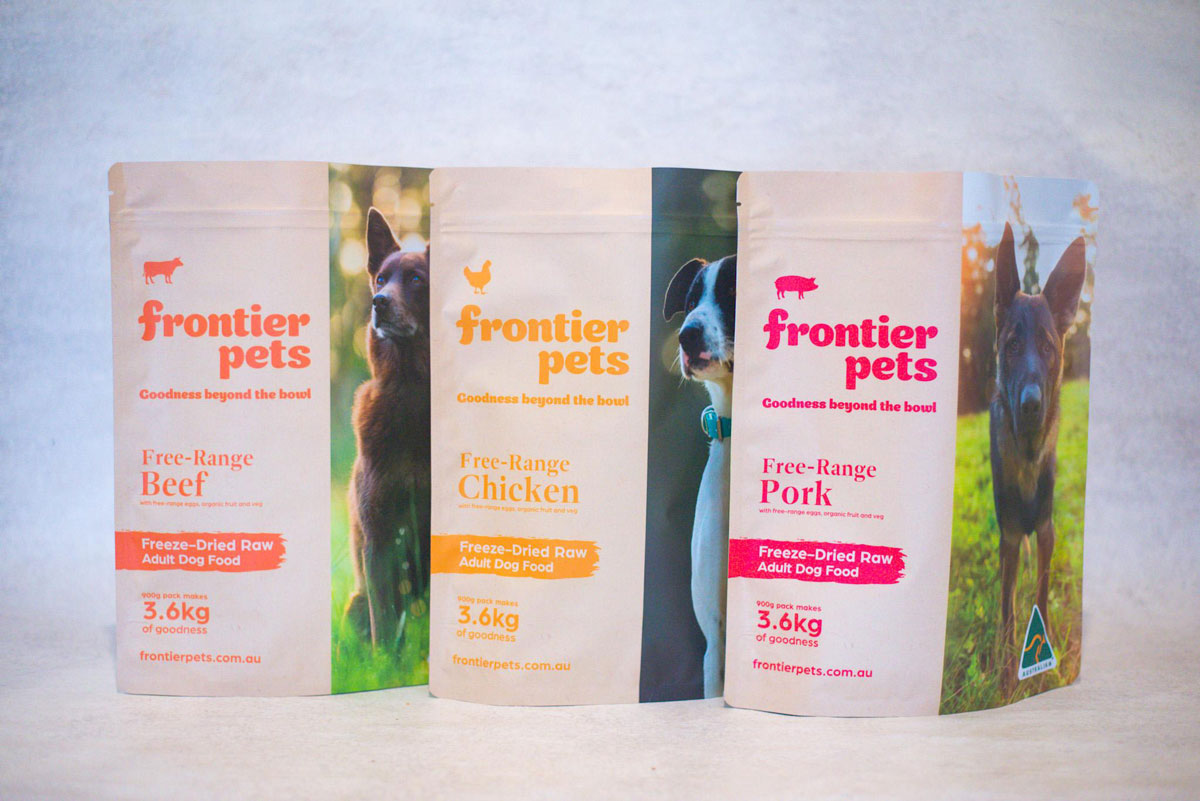 Source: @Frontier Pets
For Dogs: The favourite among the canine is the pork variety, prized for its exceptional digestibility and unparalleled freshness. The pork trim they incorporate closely resembles a succulent leg of ham, presenting a pink, irresistibly fresh appearance that dogs simply adore. For those seeking even more variety, Frontier Pets extends its offerings to include free-range chicken and grass-fed beef options, ensuring every pup's palate is satisfied.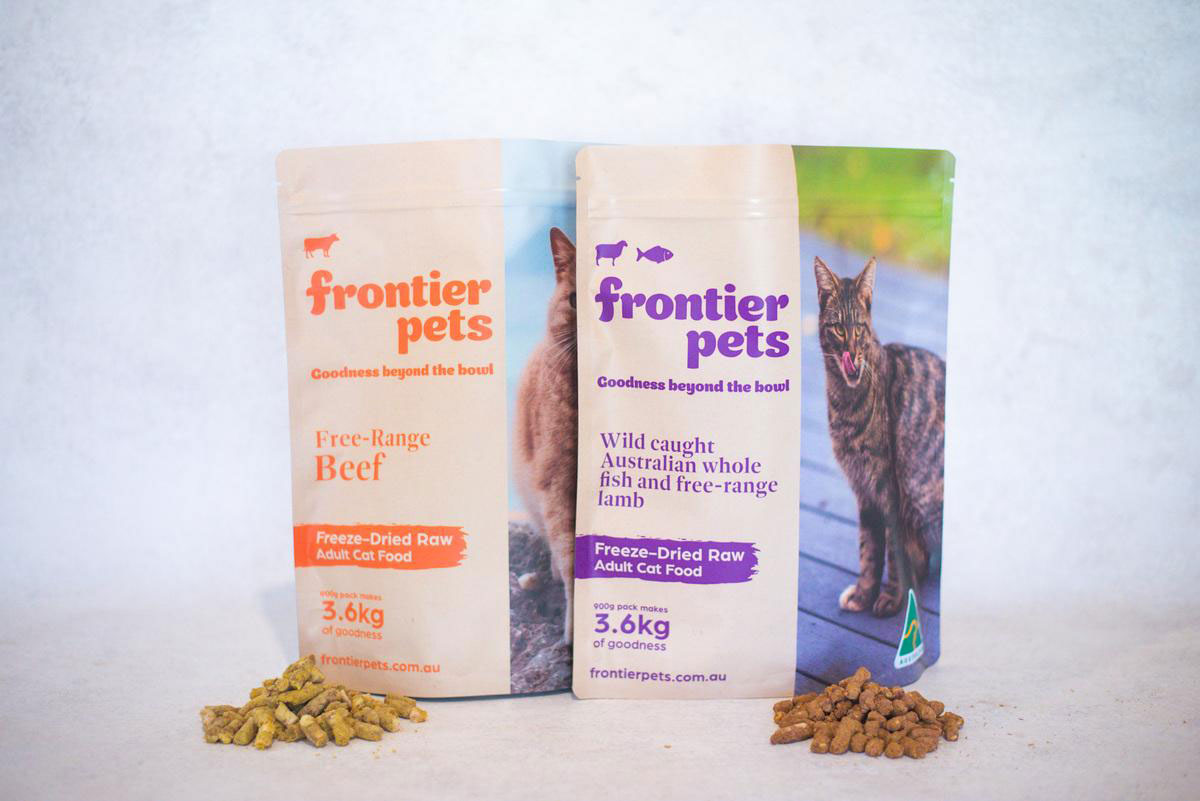 Source: @Frontier Pets
For Cats: Frontier Pets understands the discerning nature of our feline friends, which is why their lamb and fish variety has captured the hearts (and taste buds) of many a cat. In a world where cats are known for their selective tastes, Frontier Pets' lamb and fish offering is a remarkable triumph. For those who prefer variety, Frontier Pets also offers a free-range beef option, ensuring even the most discerning cat finds satisfaction in their meals.
Frontier Pets' commitment to providing a diverse range of high-quality pet food options ensures that pet owners have the freedom to choose the perfect meal to suit their beloved companions' preferences and nutritional needs.
A Convenient Choice for Pet Owners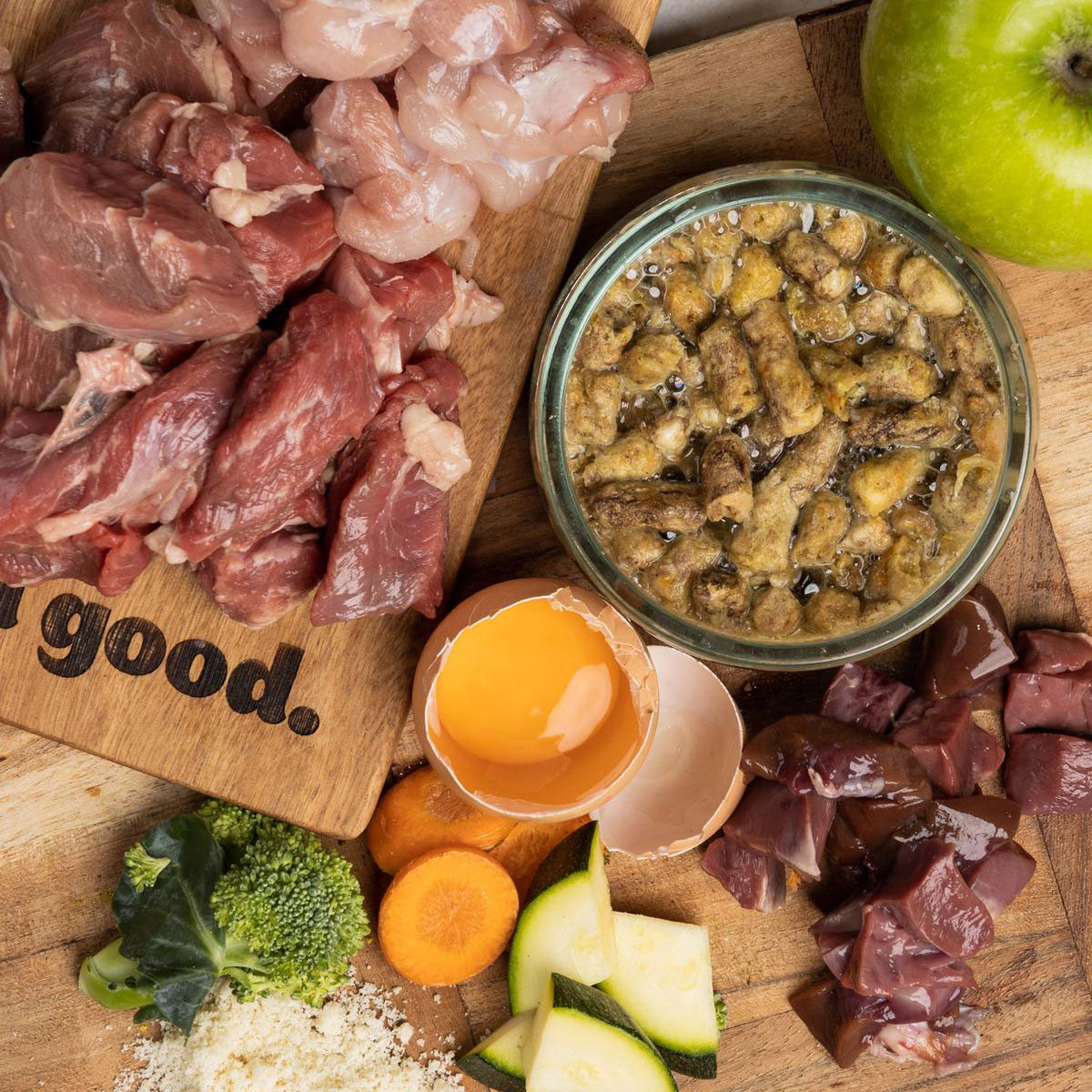 Source: @Frontier Pets
Frontier Pets is as convenient as it is nutritious. Unlike raw feeding, it doesn't demand refrigeration or freezing, making it an excellent choice for busy pet owners. To serve your pet, all you need to do is add water to the dry food, restoring it to its original state. This ensures your furry friend enjoys a warm and freshly prepared meal every time you feed them.
Quality Assurance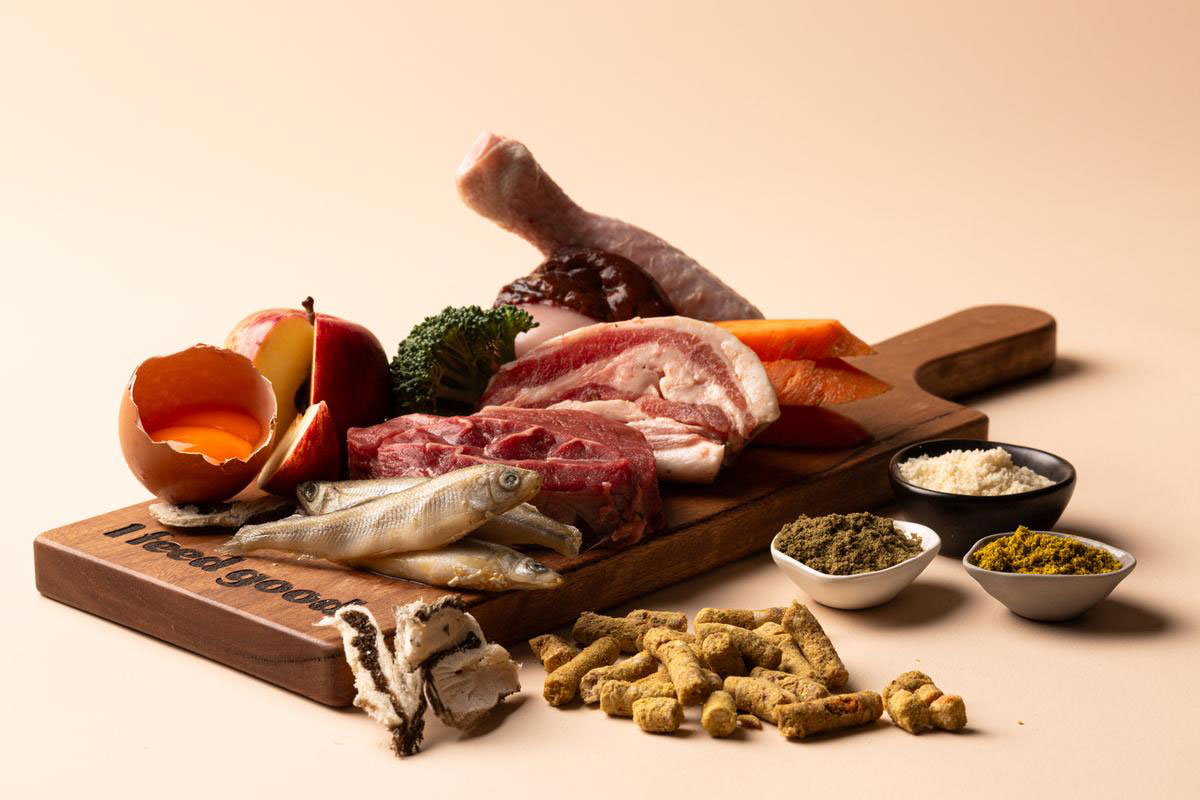 Source: @Frontier Pets
Frontier Pets maintains an unswerving dedication to quality. Every ingredient used is sourced ethically and directly from Australian farmers who adhere to sustainable agricultural practices. These ingredients meet stringent quality control standards, and many are HACCP and/or organic-certified. Each ingredient serves as a testament to Frontier Pets' commitment to creating a better world, ensuring the well-being of pets, and bringing joy to their owners
Exciting Innovations
Frontier Pets is constantly evolving, with new products and innovations on the horizon. Upcoming releases are set to feature lamb and fish dog food, alongside chicken cat food.
They are also expanding their offerings to include a line of 'boosters' designed to enhance hand-made raw diets, incorporating the same exceptional ingredients found in Frontier Pets's pet food. But that's not the extent of their efforts—Frontier Pets is also in the process of crafting two enticing treats: bite-sized bait fish treats suitable for both cats and dogs and a potential organ treat, likely featuring beef heart.
Choose Frontier Pets for a Healthier, Happier Pet
Every time you choose Frontier Pets, you're not just nourishing your pet; you're making a statement. You're endorsing ethical practices, supporting Australian farmers committed to sustainable agriculture, and championing animal welfare. The investment you channel into Frontier Pets will prove its worth over time, as you witness the remarkable improvement in your pet's health and overall well-being.
When you choose Frontier Pets, you're not just feeding your pet; you're making a meaningful choice that positively impacts the world. So, if you want the best for your furry family members, Frontier Pets is the way to go.