As we draw nearer to Clubpet's upcoming Christmas event, let us take a trip down memory lane.
Nearly 3 months ago, we hosted the Clubpets X The Star Vista "A Whimsical Furrytale" event. It was a fun-filled and lively event held over 3 consecutive weekends, from 26 August to 11 September.
So, what exactly went down during those 3 spectacular weeks?
Exclusive Promotions & Discounts
To liven up the atmosphere at the event, we invited more than 40 vendors who specialize in delivering pet-related services. From pet food to Non-fungible Token artistes and an array of pet accessories, A Whimsical Furrytale had everything under the sky for you to spruce up your pet!
Some of our vendors:
Events like these are the purrfect time to snag jaw-dropping deals. So, be sure to catch us at our future events for massive savings! Furthermore, you might even discover a new local pet store that sells what you are looking for!
Highlight of Event
While we had an array of activities lined up, one particular aspect stood out to many customers: The Photobooth.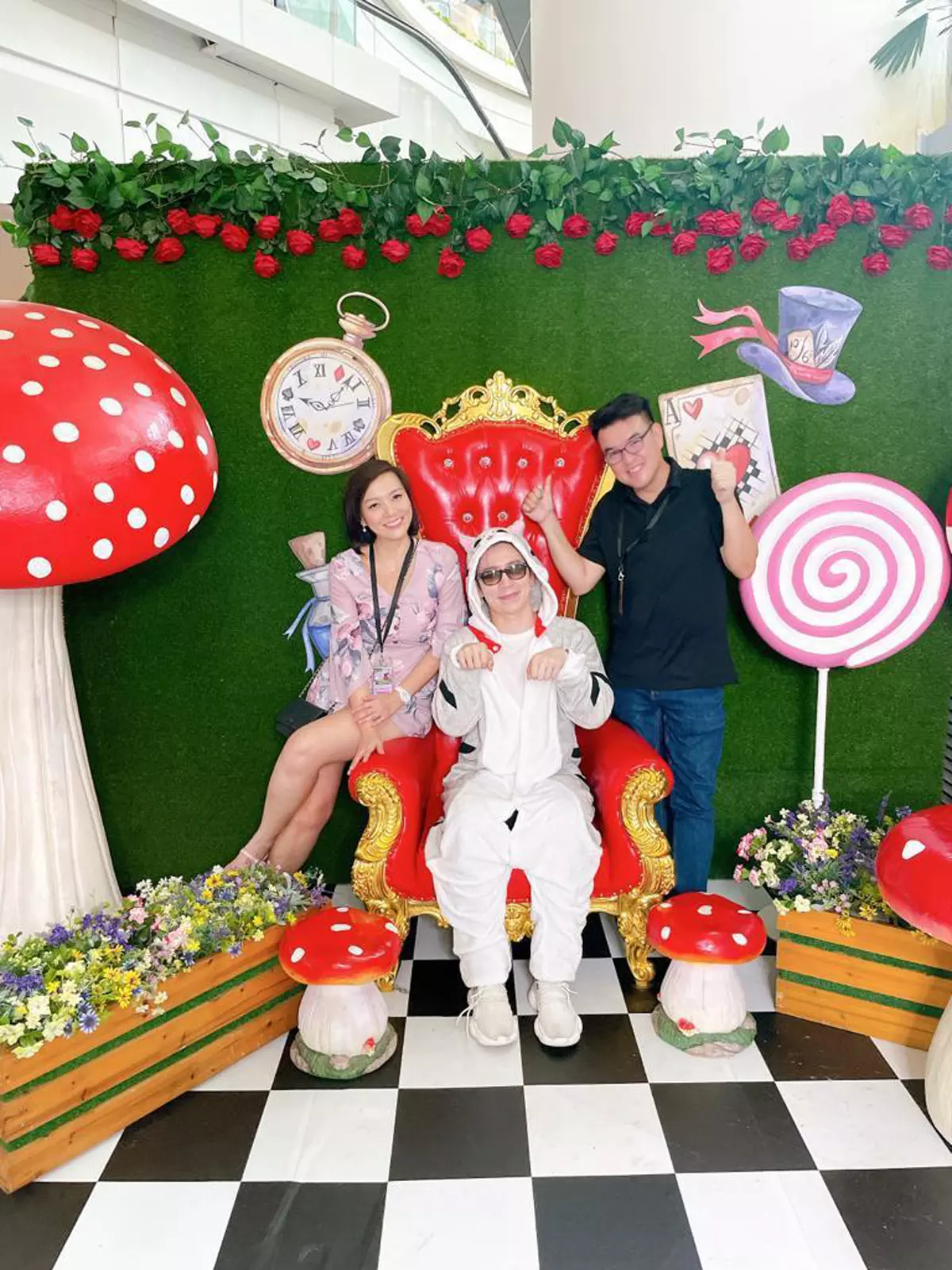 This entire setup screams Alice in Wonderland in our opinion. With such a stunning throne as the centerpiece, the photos taken were extremely eye-catching and picturesque. Furthermore, pawrents who uploaded their photos online stood a chance to win $100 worth of vouchers to pamper their furbabies!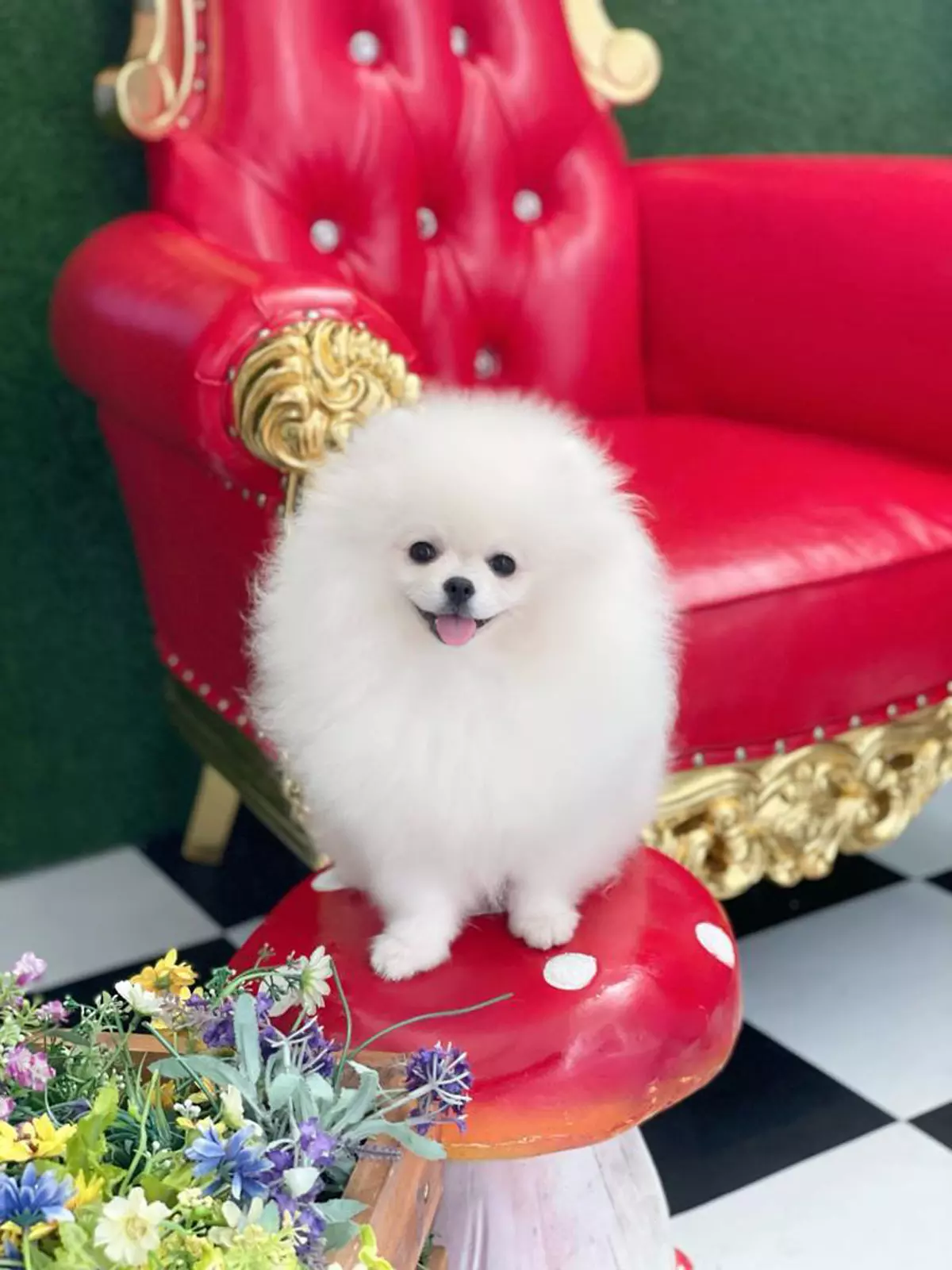 More Activities Worth Noting
Talks, Demonstrations & Workshops
Across all sessions, we invited guest speakers and professionals, to share their expertise on handling our furry friends. Patrons who headed down to the event on 27 August and 10 September managed to attend 2 workshops conducted by Dr. Sara Lam, a Certified Canine Rehabilitation Therapist. The workshops covered health topics with regards to your pets, such as what patella luxation and intervertebral disc disease are and how they can be treated without surgery.
Other talks covered during the event generally helped to raise awareness of pet ownership and pet health. We are sure that many of the patrons walked away with valuable newfound knowledge, that will help them to care for their pet better.
Contests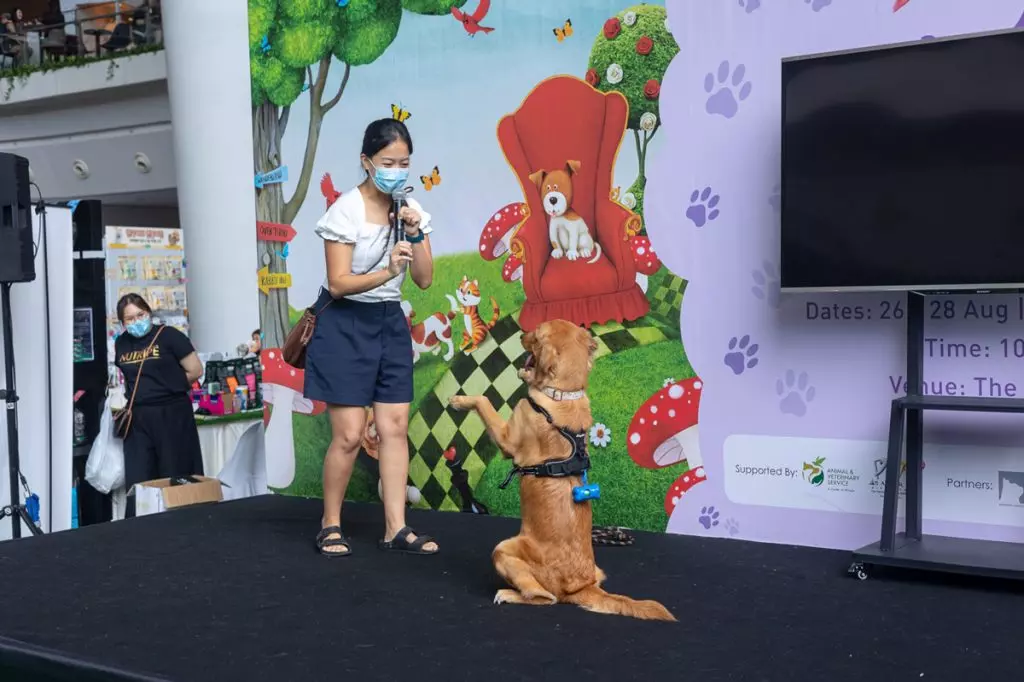 Our pet events will never be complete without a little friendly competition! Aside from standing a chance to win attractive prizes, contests like the Best Dressed and Look Alike contests are all about showcasing your furbabies! Don't you enjoy gawking at how adorable everyone's pets are? We do. At A Whimsical Fairytale, we hosted a total of 6 contests:
Best Dressed Contest
Look-Alike Contest
Dog Photogenic Pet Contest
Cat Photogenic Pet Contest
Obedience Contest
Most Well-Behaved Cat Competition
Through these competitions, numerous patrons walked away as winners, with gifts and treats! 
Tea Pawty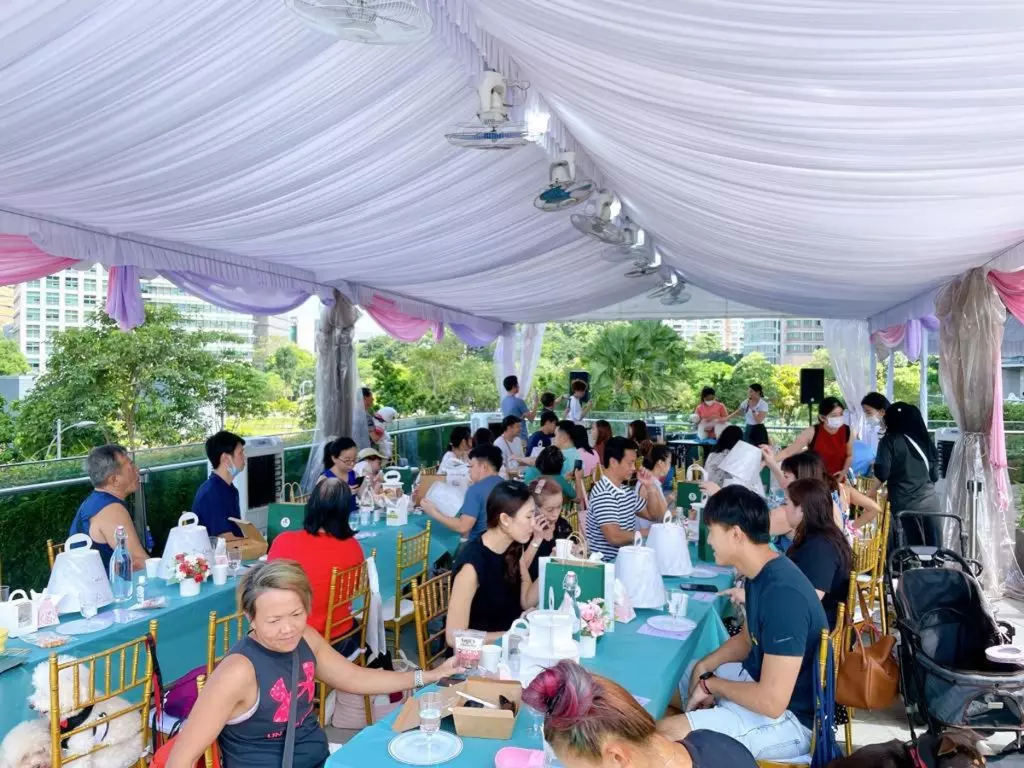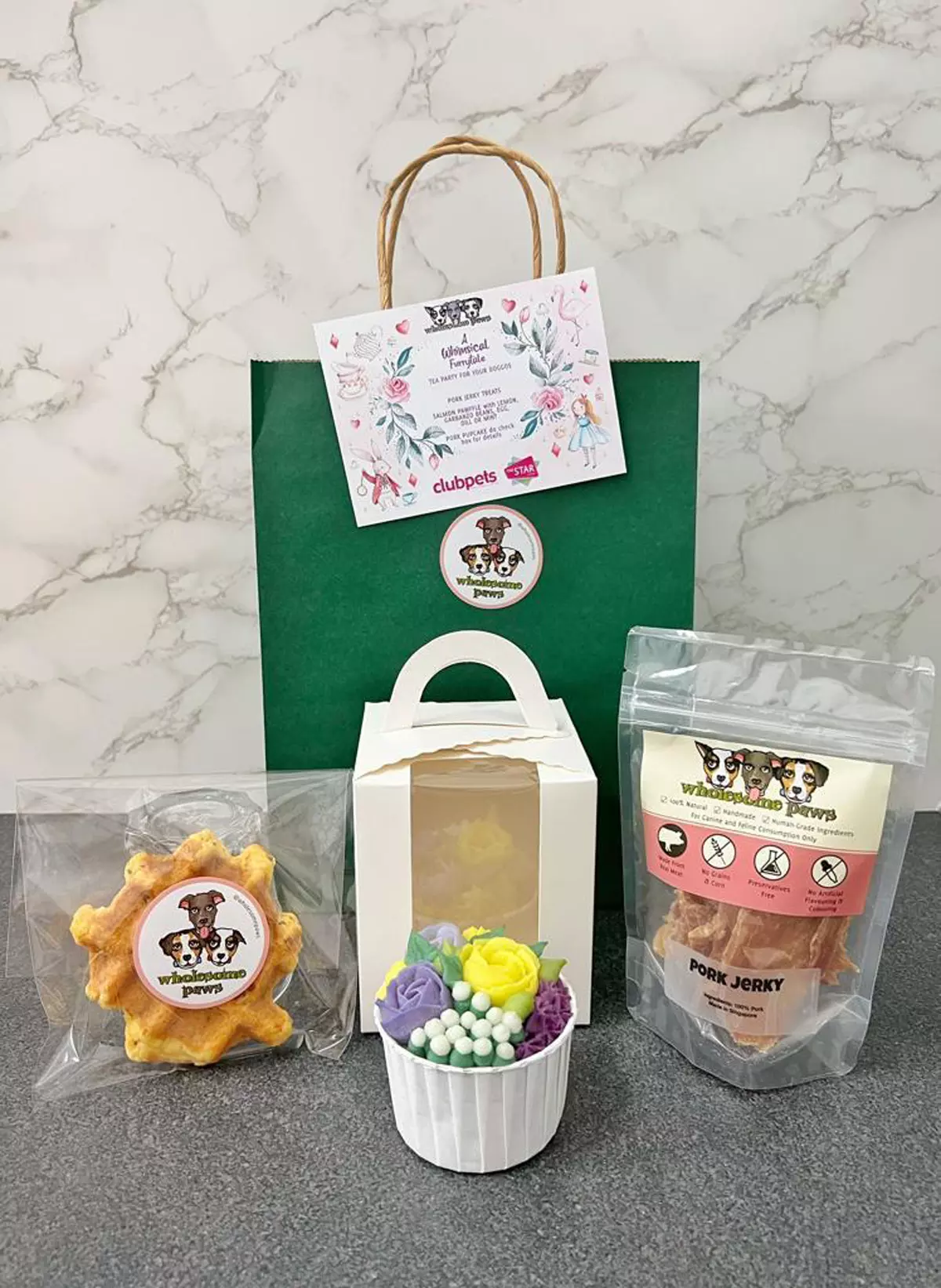 A Whimsical Furrytale would not be complete without a lavish tea party for our esteemed guests. This ticketed event included a High Tea set for 2 pax and another set for the furbabies! It couldn't have been a better event for bonding and making friends. The session also included a pet massage demonstration by Dr. Sara from RehabVet and Dog Obedience & Agility Demonstration by Patrick from Waggies Pet Care, making it a well-rounded activity altogether. 
Art Jamming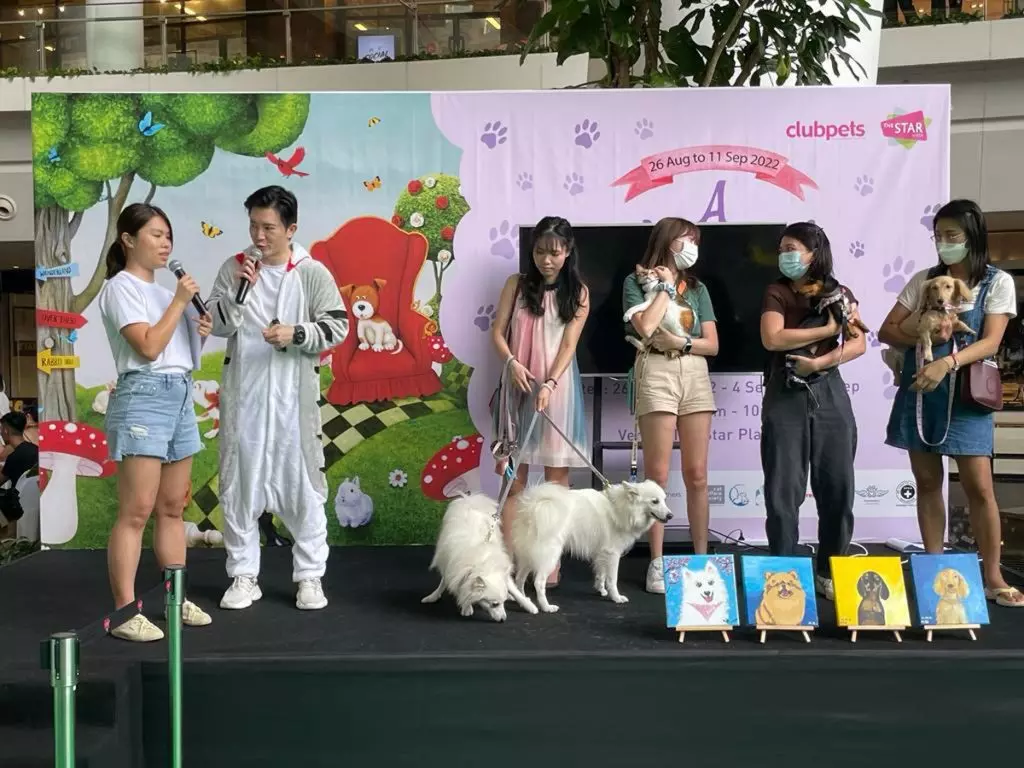 For some of us, our furbabies are the muse of our artworks and occasional doodles. Thus, we invited Amber Art Gallery as one of our vendors, so our patrons could experience art jamming! The session saw participants draw and colour the drawings of their pets. At the end of the art jam session, the best few drawings are selected and deemed winners of the contest!
Free Illustration by Chen Xi from Nekolour
Art jamming was not the only activity revolving around art and our pets! Clubpets is honoured to be able to invite actor Chen Xi, from The Celebrity Agency to come down to our event and sketch a few free illustrations for patrons! The illustrations were bite-sized, and possess a unique art style. Look at Shanelle's! You can thank Nekolour for that.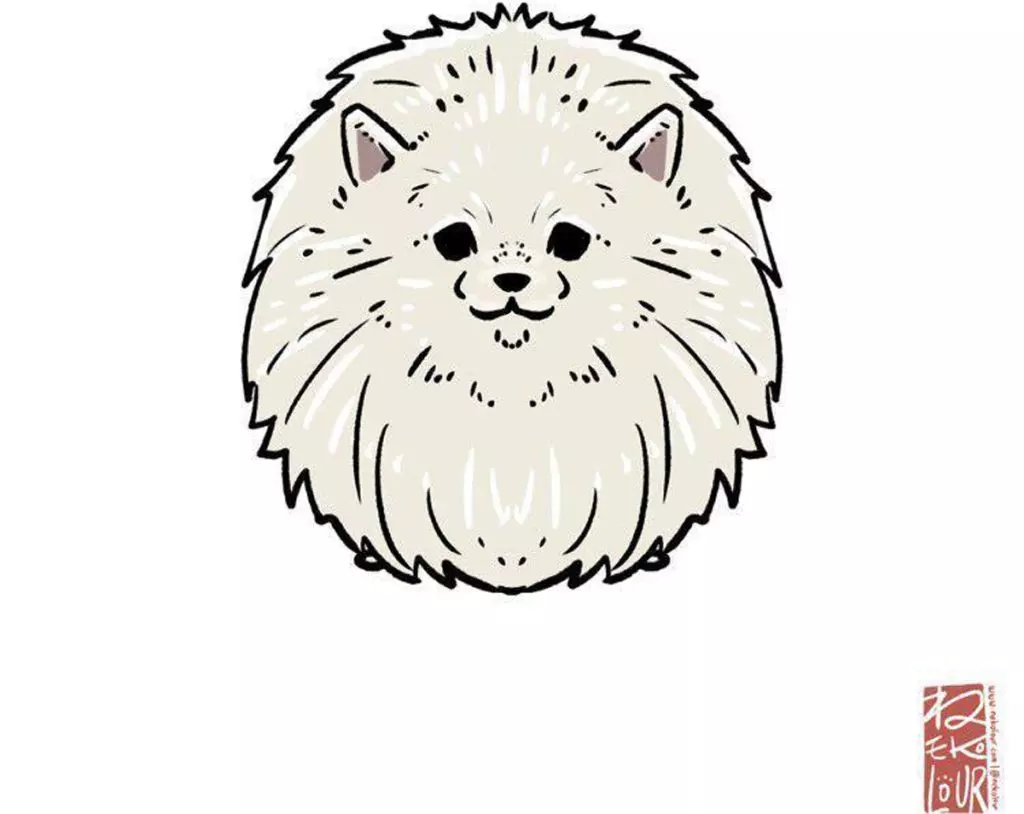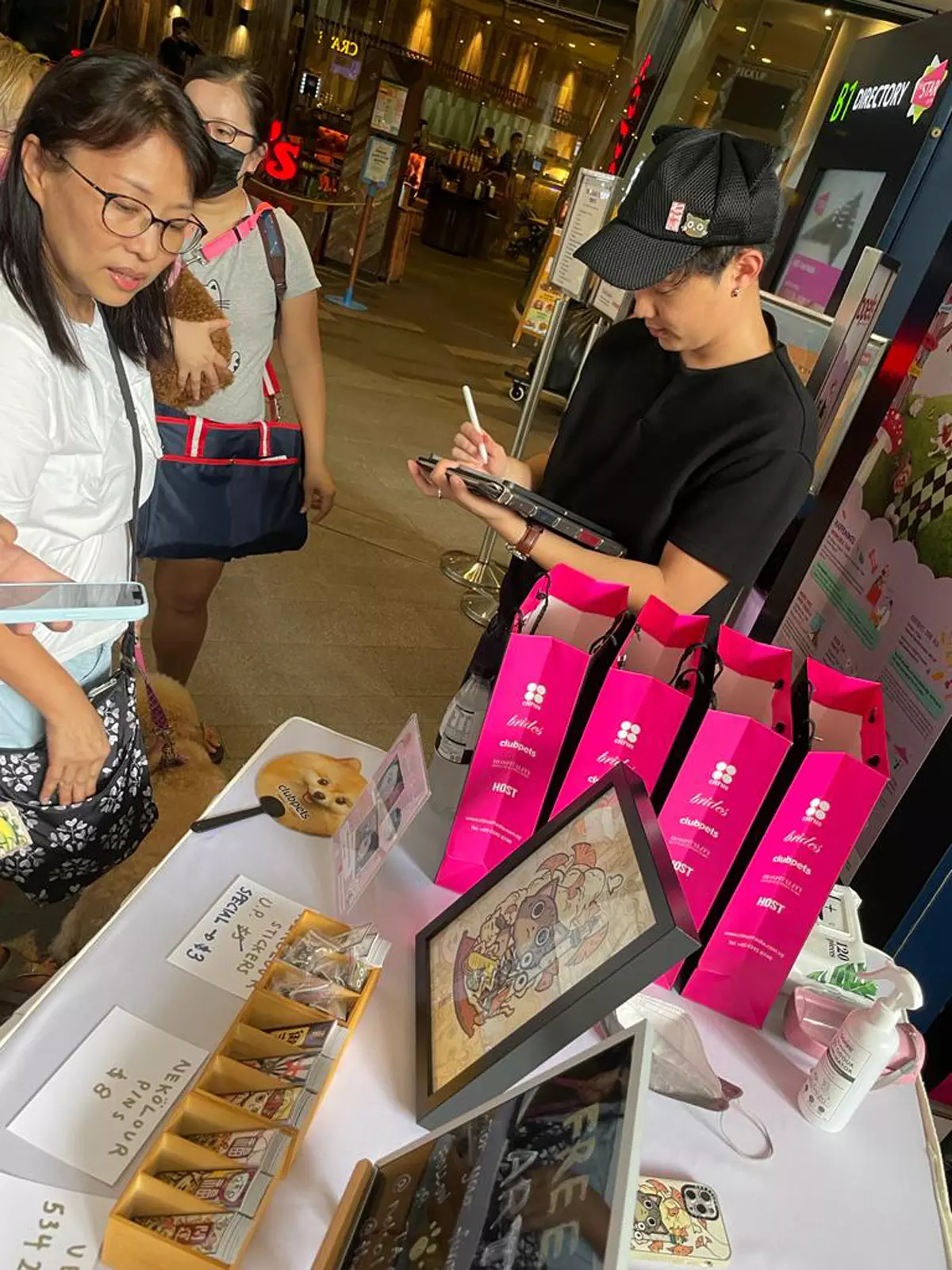 Adoption Drive
Throughout the 6 days of the event which spanned 3 weeks, we had adoption drives on site too. The adoption drive gave a chance to both the animals and potential owners to find a new home and a new furbaby respectively. Cheers to the furkids that managed to find a new home! Some of the shelters that took part in this adoption drive include Purely Adoption, Cats Welfare Society, and House of Rabbits.
Movie Screening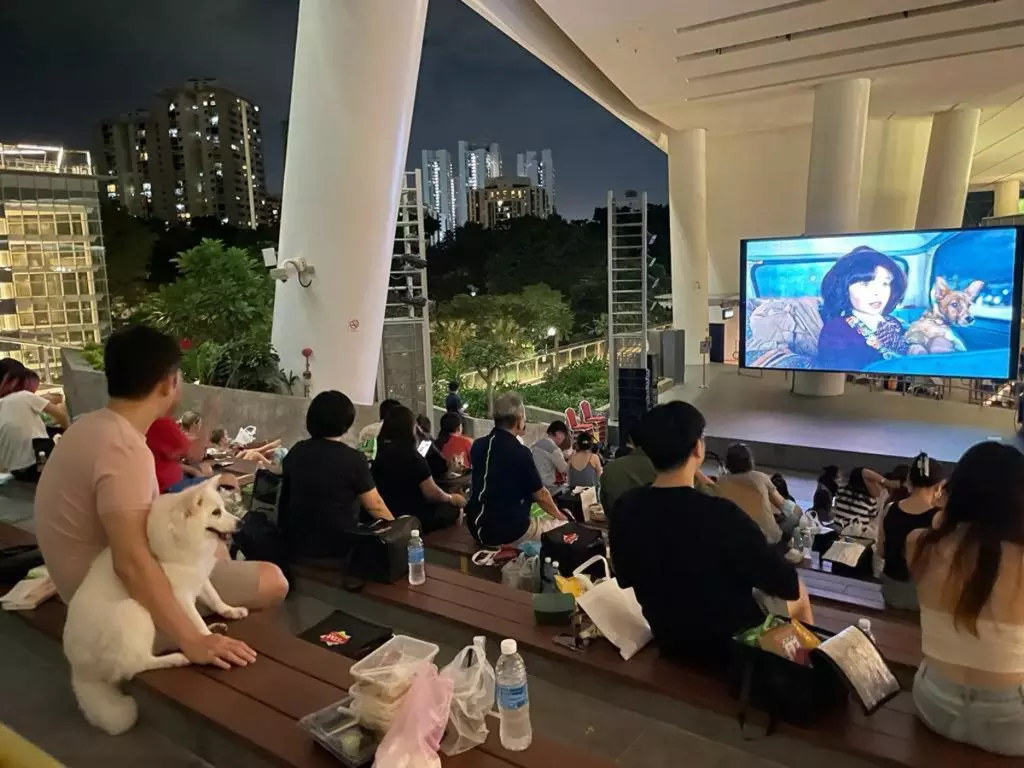 On the second Saturday of our event (3 September), we had a movie screening of Cruella. The attendance warmed our hearts greatly.
Our Gratitude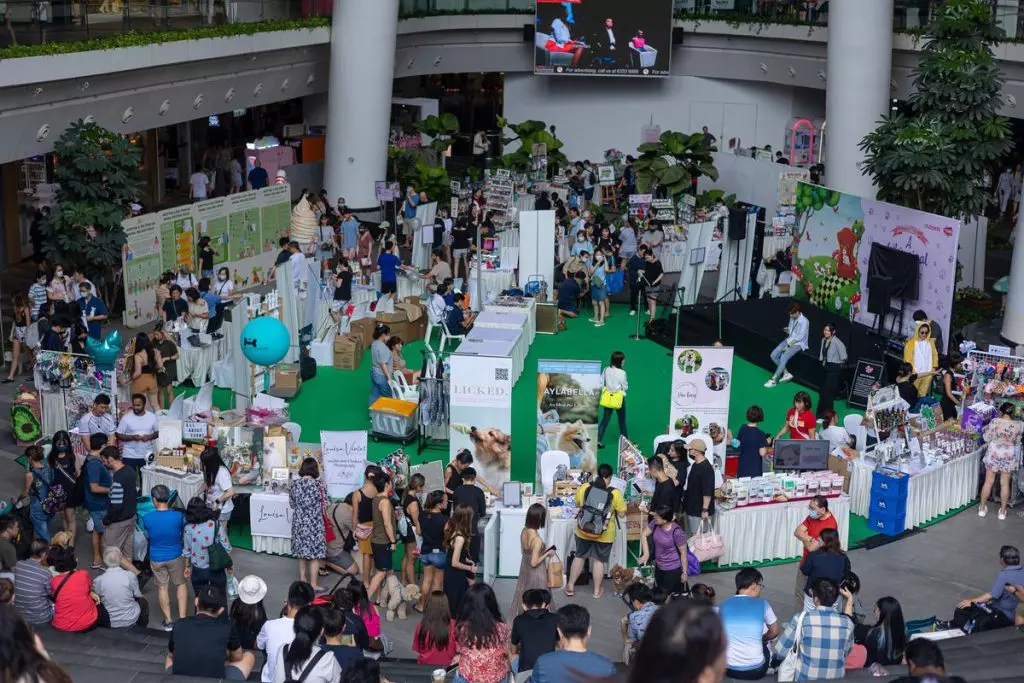 As mentioned, the event was only successful due to the efforts of our wonderful vendors, and you, our patrons, who came down to show overwhelming support. It warms our hearts to see the positive feedback from our consumers. Look forward to our upcoming Christmas event happening on 3 and 4 December!