Mr Chan Chow Wah, anthropologist and founder of AHA
Adoption's not a fad, it's saving a life.
If you're reading this, chances are you're an animal lover like us — and Mr Chan Chow Wah, anthropologist, and more importantly, founder of business social enterprise, Animal Human Alliance (AHA). Despite that, he's more than simply an animal lover by name.
For years, he's passionately blazed the trail for local animal rescue and animal activism. His background in volunteering for the local animal community include sponsoring community feeders, animal shelters and veterinarian bills for sickly stray cats. His valiant contributions to animal welfare inadvertently led him further down the path to the eventual creation of AHA.
But behind every great success, is a gripping origin story of dedication and hardships. So how exactly did AHA come about?
AHA's Beginnings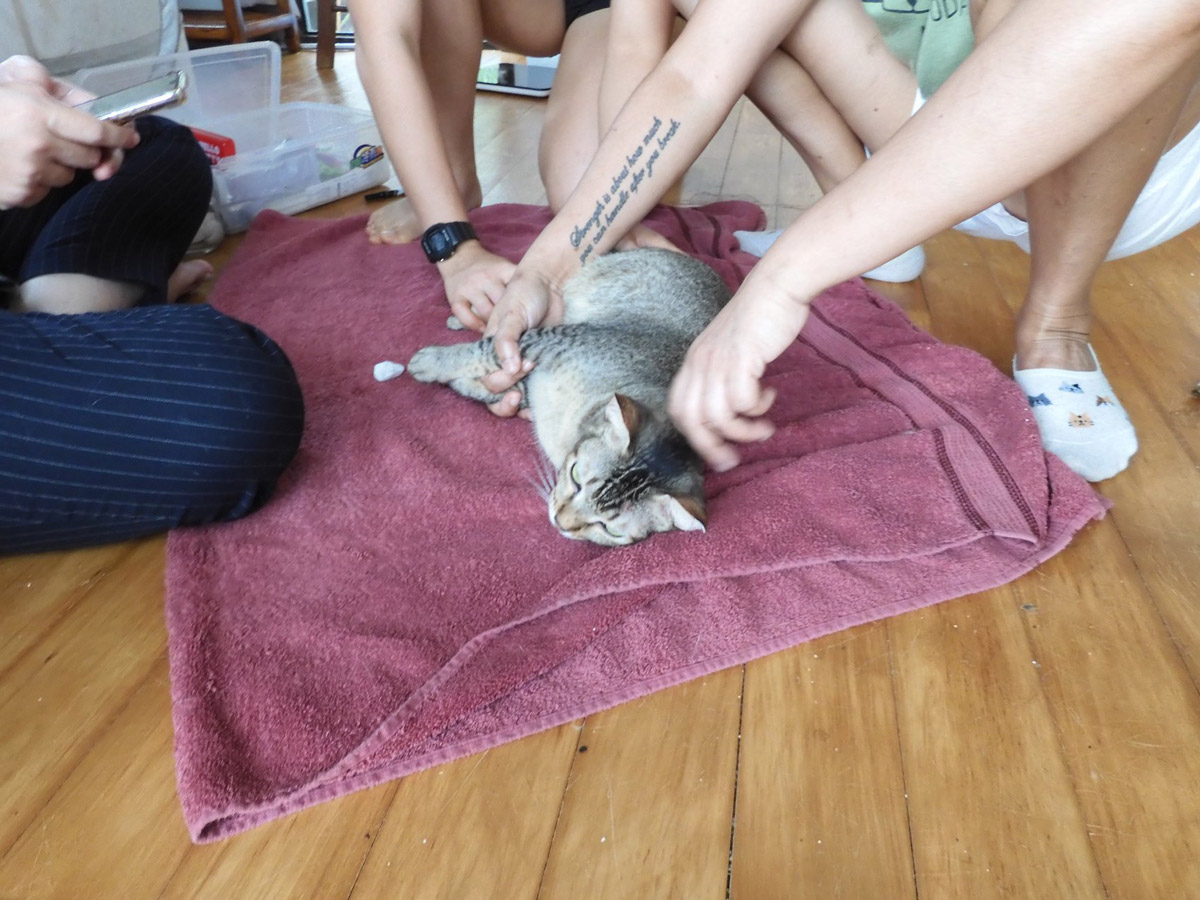 Health check-ups performed by vets and assistants; blood tests and checks for kidney function are conducted
Since 2005, Mr Chan has been adopting rescue cats himself. Throughout his time since, he's seen his fair share of terminal illnesses cases in cats ranging from cancer to kidney failures to heart diseases to the notorious feline immunodeficiency virus (FIV) and its worse counterpart, feline leukaemia virus (FeLV).
Witnessing the rampancy of such diseases plaguing cats around Singapore, Mr Chan was determined to do more for them.
This convinced him to delve into specialised feline care with an acute focus on palliative care. Oftentimes, cats afflicted with the aforementioned terminal illnesses don't have much of a hopeful future in terms of health. In response to that, Mr Chan experimented with ways and means to minimise the pain endured by these cats and to help them live out their remaining days comfortably.
Adopting Ken Ken, Gold-D and Rahula

Ken Ken (left) and Gold-D (right)
Fast forward to 2014, Mr Chan adopted two ginger strays, Ken Ken and Gold-D, both diagnosed with FIV.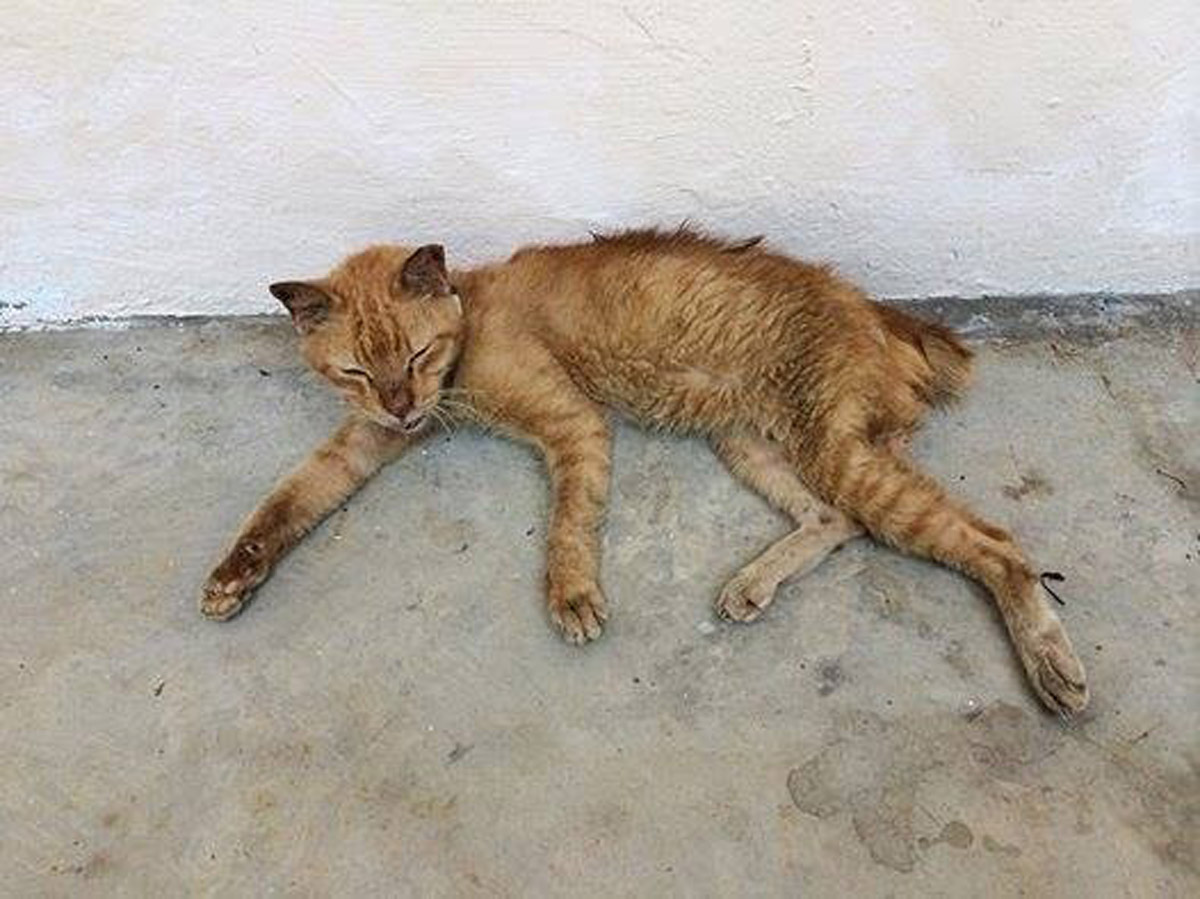 When Rahula was found
During this time, his path also coincidentally crossed with another ginger, Rahula, that was abandoned by its previous owners because of its FIV- and FeLV-positive diagnoses. With three cats in the household in poor health, he had his work cut out for him.
At this point, both Rahula and Gold-D were experiencing a loss in appetite; and without sufficient nutrition, their healths were rapidly deteriorating. For Rahula, it was clear that the FeLV[1] was taking its toll on it whereas for Gold-D, vets suspected a case of cancer.
With both cats' outlook looking bleak, it prompted Mr Chan to start experimenting with carageenan-free recipes to re-invigorate their appetite. Both cats responded well to this new diet and showed improvements in their conditions.
[1] Importantly, while FIV and FeLV are both contagious among cats, FeLV is fatal. Studies have shown that 80-90% FeLV-positive cats don't survive beyond 3 to 4 years of initial diagnosis.
How Nutrition Plays a Role
Gold-D Food Range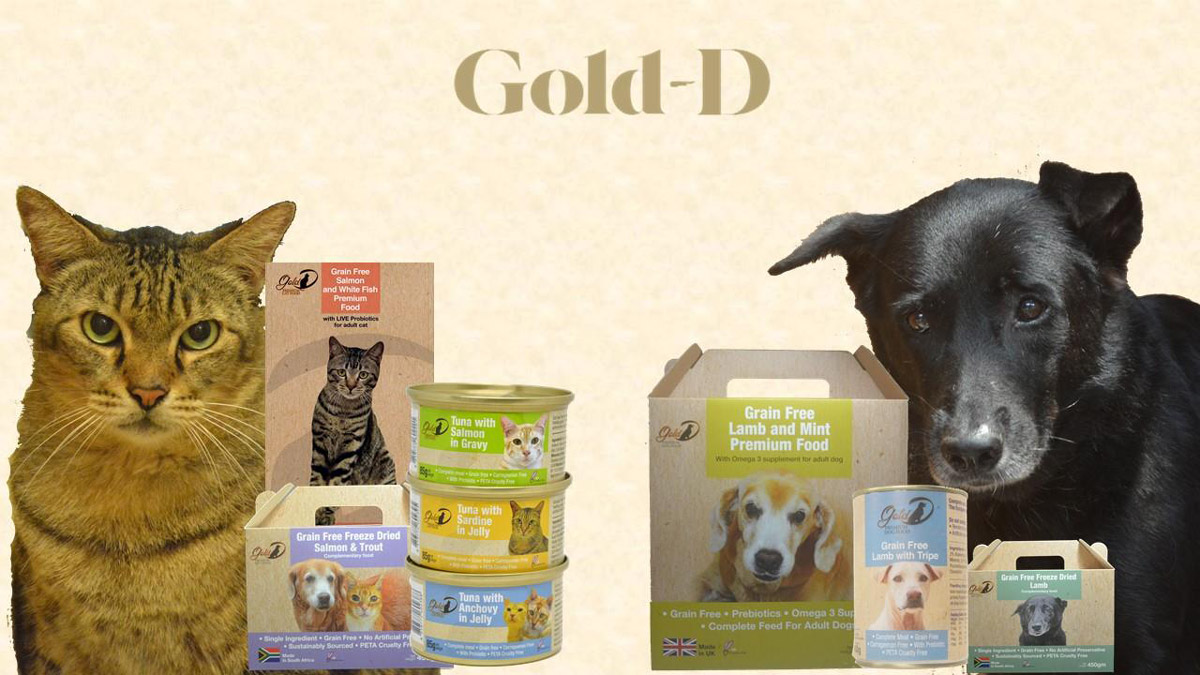 Source: AHA
Unfortunately, while Rahula eventually succumbed to its illness in May 2015, this experience motivated Mr Chan to continue experimenting with carrageenan-free recipes for pets. In fact, it was at this juncture that he grew concerned about the risks of carrageenan.
Known for potentially causing cancer, carrageenan is a common gelling agent used in pet food  (usually wet food) and bears no nutritional benefit. Those previously afflicted by lumps, senior, FIV- and FeLV-positive cats are considered as highly susceptible to cancer. And since the best action against cancer is prevention itself, carrageenan was an ingredient to avoid in his recipes entirely.

Gold-D renal cat food (left) and wet dog food (right)
Through this realisation, Mr Chan continued to explore carrageenan-free wet food recipes for community animals and pets alike. Moreover, no colouring nor meat by-products are used. With his two cats — Ken Ken and Gold-D — as inspiration, his efforts paid off and the house brand Gold-D was born.
With that said, Gold-D isn't merely limited to wet food options. "It offers a comprehensive selection of cat and dog food in wet, dry and freeze-dried formats." Mr Chan elaborates.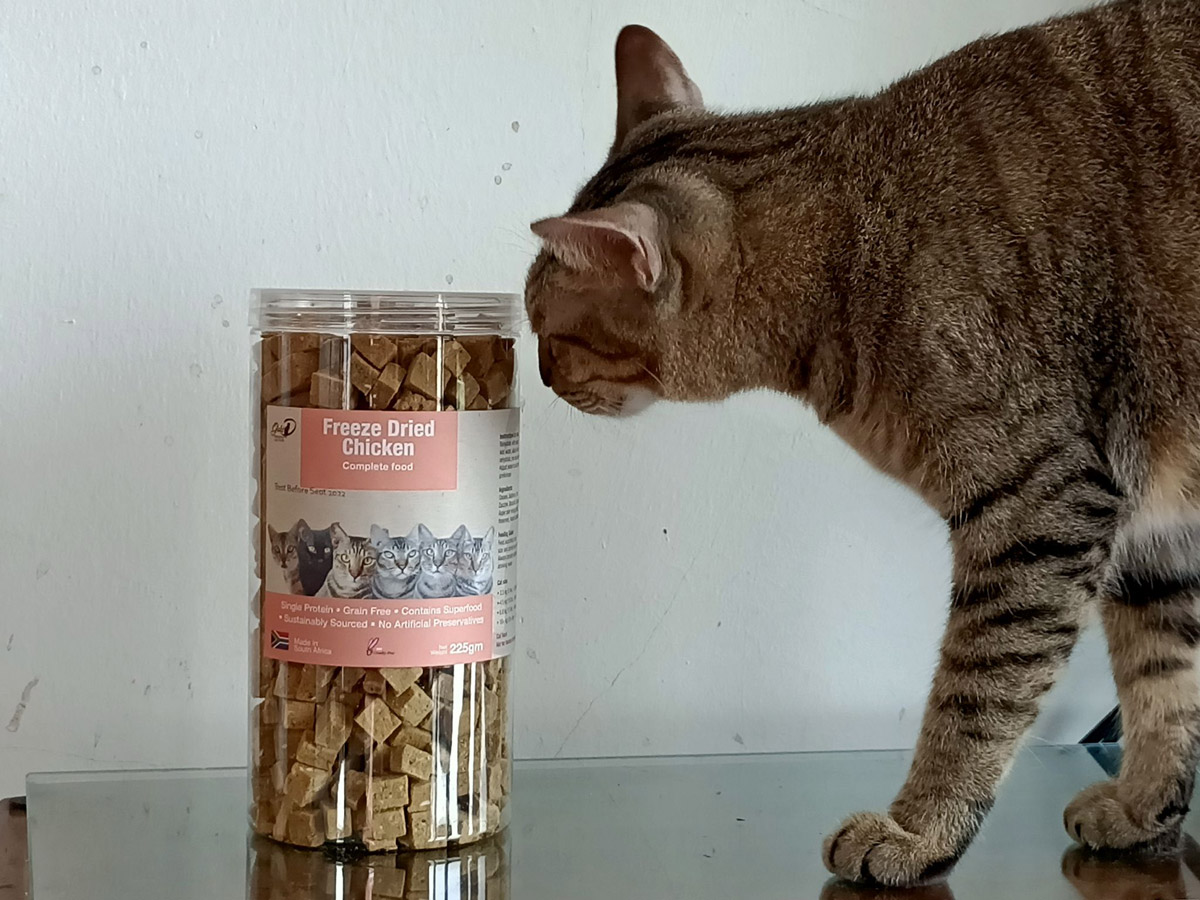 Gold-D freeze-dried food
When asked for his recipe recommendations, he distinguished between the pros and cons of the various food formats.
"There are many discussions over raw, dry versus wet food."
"Dry food is more stable than wet food so we are able to add in more nutrients that cannot be added in wet food. For example, probiotics. Probiotics promote digestive health and protect the kidneys."
"On the other hand, freeze-dried meals are very flexible and allow us to adjust the water content to promote hydration. It's also safe because it's free from bacteria and viruses that can be found in raw meat."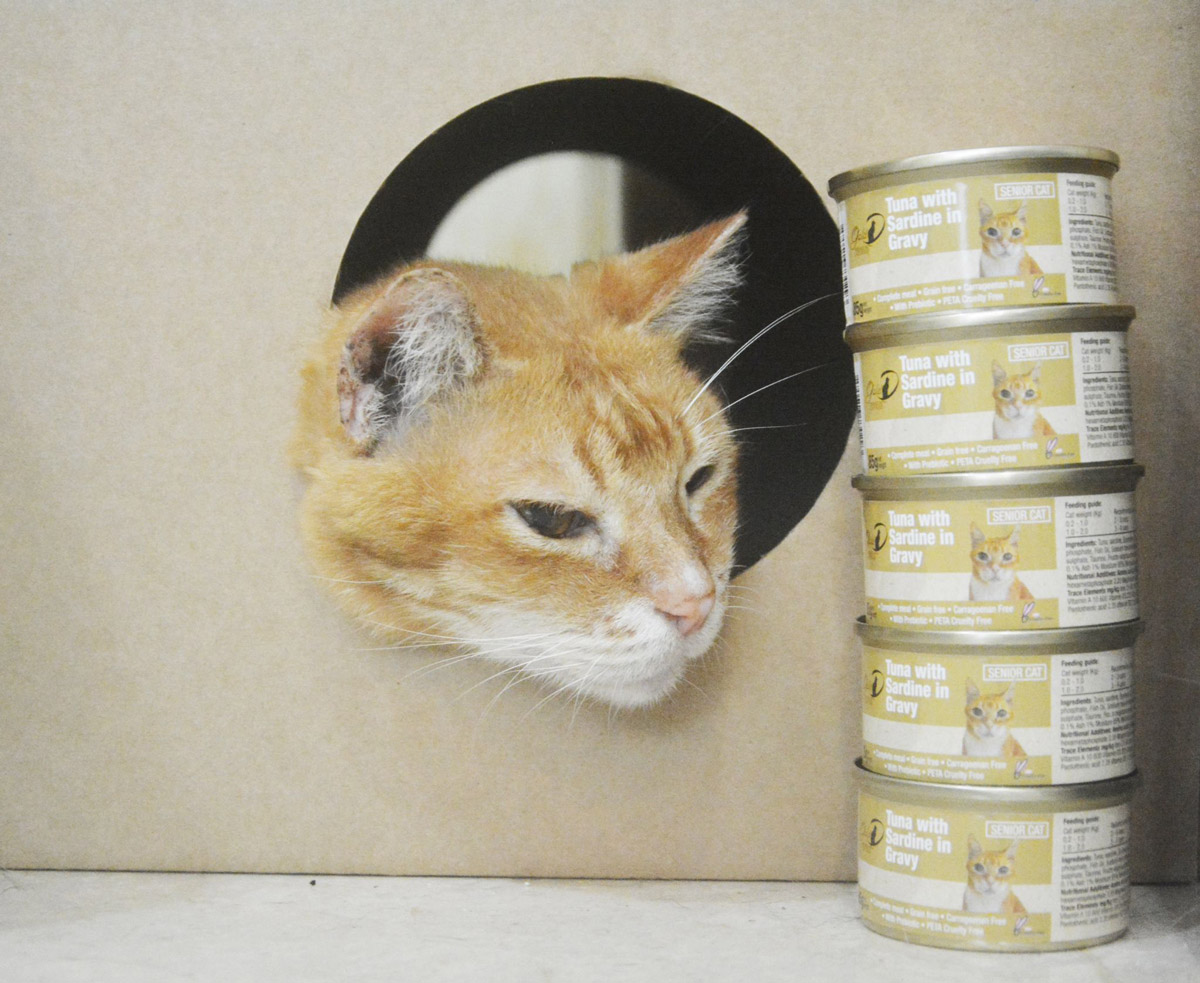 Gold-D senior food range
From this slew of compelling evidence, Mr Chan is a strong proponent of the importance of a complete, balanced meal containing all the necessary nutrients.
Hence, the team at AHA uses "a mix of all three types (dry, wet and freeze-dried) food for [their] cats and dogs to create variety in their diet".
After all, nutritional deficiency is the culprit for many irreversible health problems.
Creating a Safe, Pet-Friendly Environment
AHA Homecare Products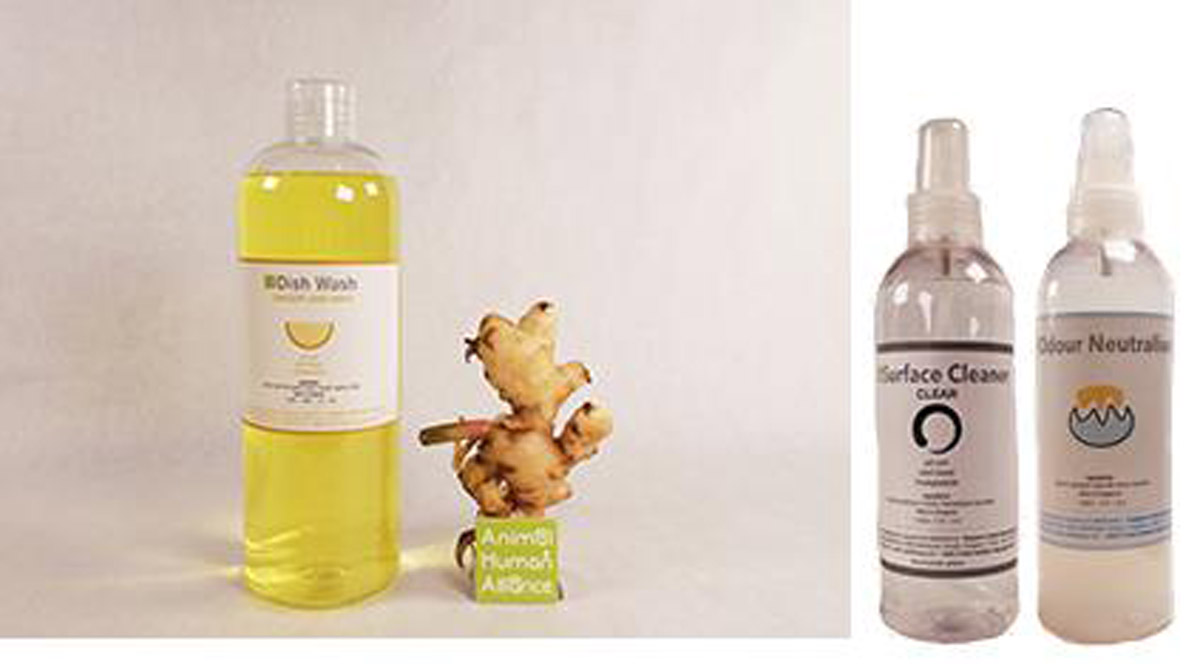 AHA dishwashing solution, surface cleaner, odour neutraliser
Source: AHA
Introduced in 2017, AHA began their venture into the field of household appliances by launching their line of pet-safe homecare products under the same name.
Following the same concern of cancer prevention, the objective of AHA homecare products is to minimise the exposure of pets to harmful ingredients found in household products.
"In the case of cancer, while we cannot reverse the condition, we can eliminate the risks." Mr Chan explains.
"So we eliminate ingredients of concern such as parabens and nonylphenol ethoxylate (NPE). We also avoided ingredients like triclosan and phenol that can affect cats' and dogs' liver."
Many of these aforementioned chemicals are found in household cleaning agents.
For instance, NPE and phenol are common chemicals found in laundry detergents and floor cleaners. Exposure to them increases the risk of cancer and is incredibly toxic to aquatic life too. Therefore, when floor cleaners are used, the products can be easily absorbed by our pet's paws or ingested by them — either way predisposes pets to greater cancer risk.
For that matter, ingredients like triclosan decay slowly. As a result, this slow decomposition rate might lead to the creation of super bugs.
If these dangers aren't shocking enough, they're merely the tip of the iceberg. Hence, AHA opts for plant-based and biodegradable ingredients in their household products whenever possible; all without animal testing too!
Whether you buy Gold-D or AHA products, a significant portion of their funds
Every Penny Counts: Fund-raising, Collaborations and More!
The business supports our rescue work, but it's not entirely accurate to mention that all funds go towards awareness and animal care.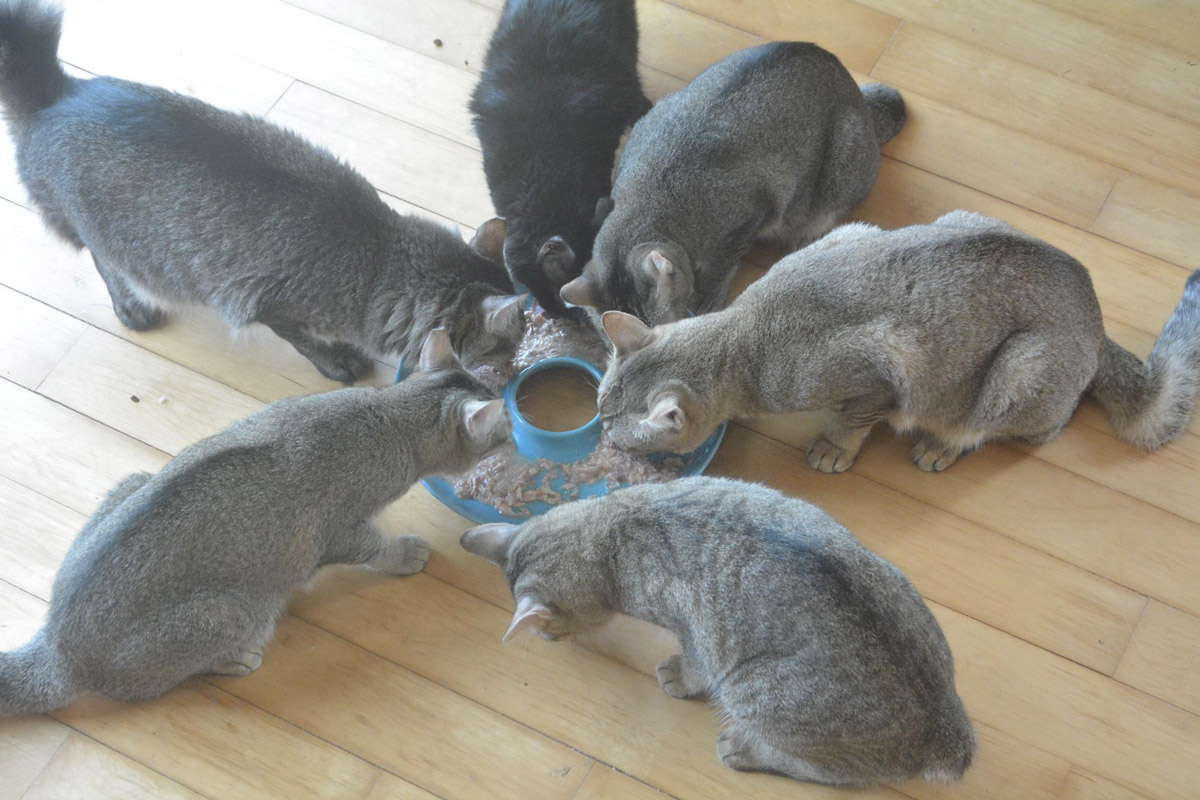 Cats gathered around a shared plate for mealtime
Apart from their sale of pet products, AHA is breaking barriers through their innovative visual arts approach to social work. To date, they have produced four award-winning documentaries with another currently in the works.
Tapping on his knowledge and experience in anthropology, Mr Chan adopts an ethnographic lens to narrate the plight of animal welfare issues — of which the funds generated continue to support their cause.
Their latest feature, titled "Year of the Dog", has garnered significant attention and recognition both locally and internationally. It's won 12 outstanding film awards and official selections so far. Be on the lookout for a local screening session once COVID-19 restrictions permit!

Example of a few animal welfare organisations working with AHA
Source: AHA
Notwithstanding that, they've also collaborated with an honourable mention of organisations including Mettacats, Purely Adoption, Just for Paws, Causes for Animals among many other independent cat and dog rescue groups.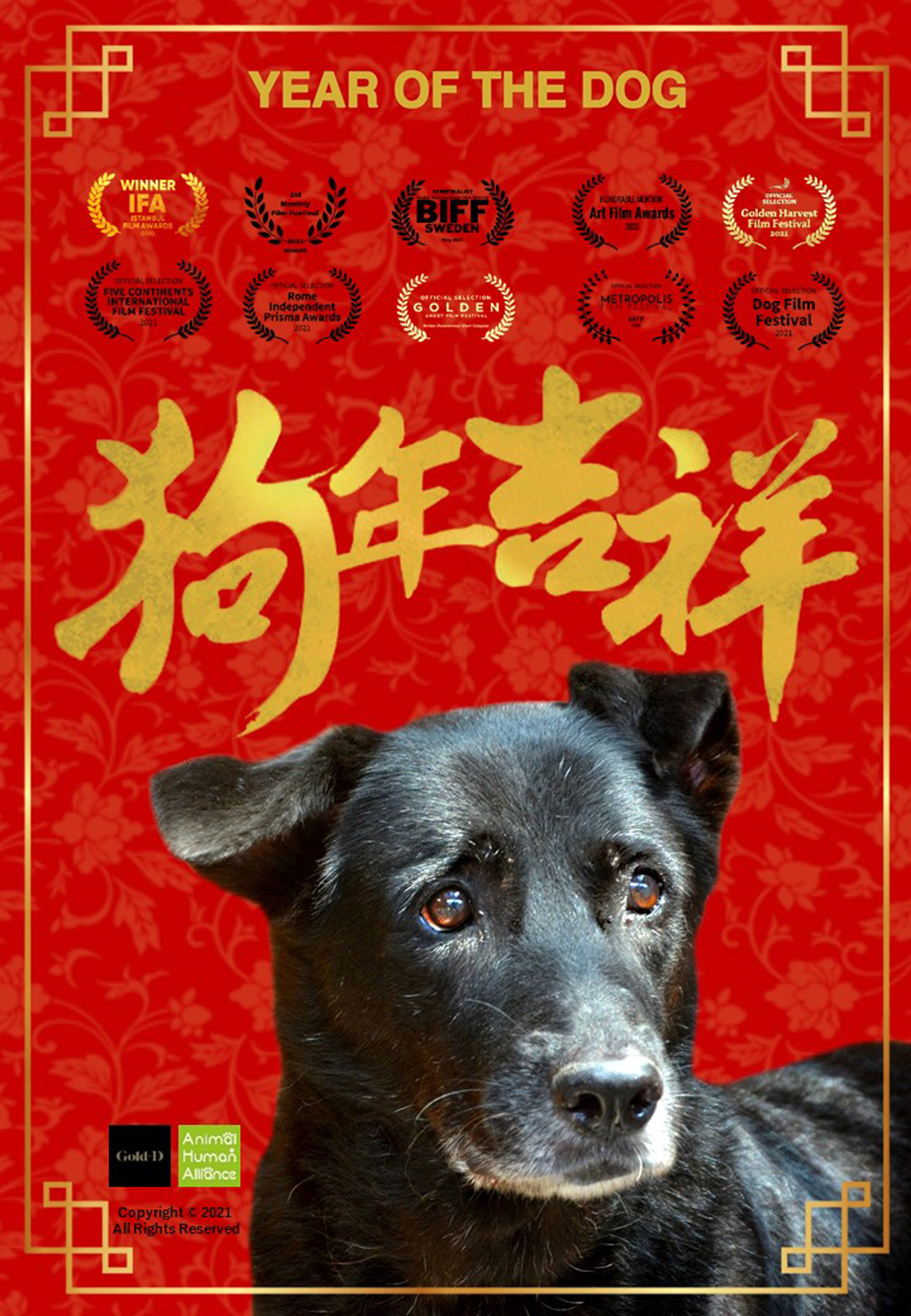 "Year of the Dog" documentary
But that's not all. As a business social enterprise, AHA has also collaborated with commercial brands like Lush to further raise awareness of the welfare issues affecting our community animals. In fact, AHA aims to expand outreach overseas with other like-minded companies if possible.

Sean (left) and Rabbit (right) celebrating their birthday with a scrumptious cake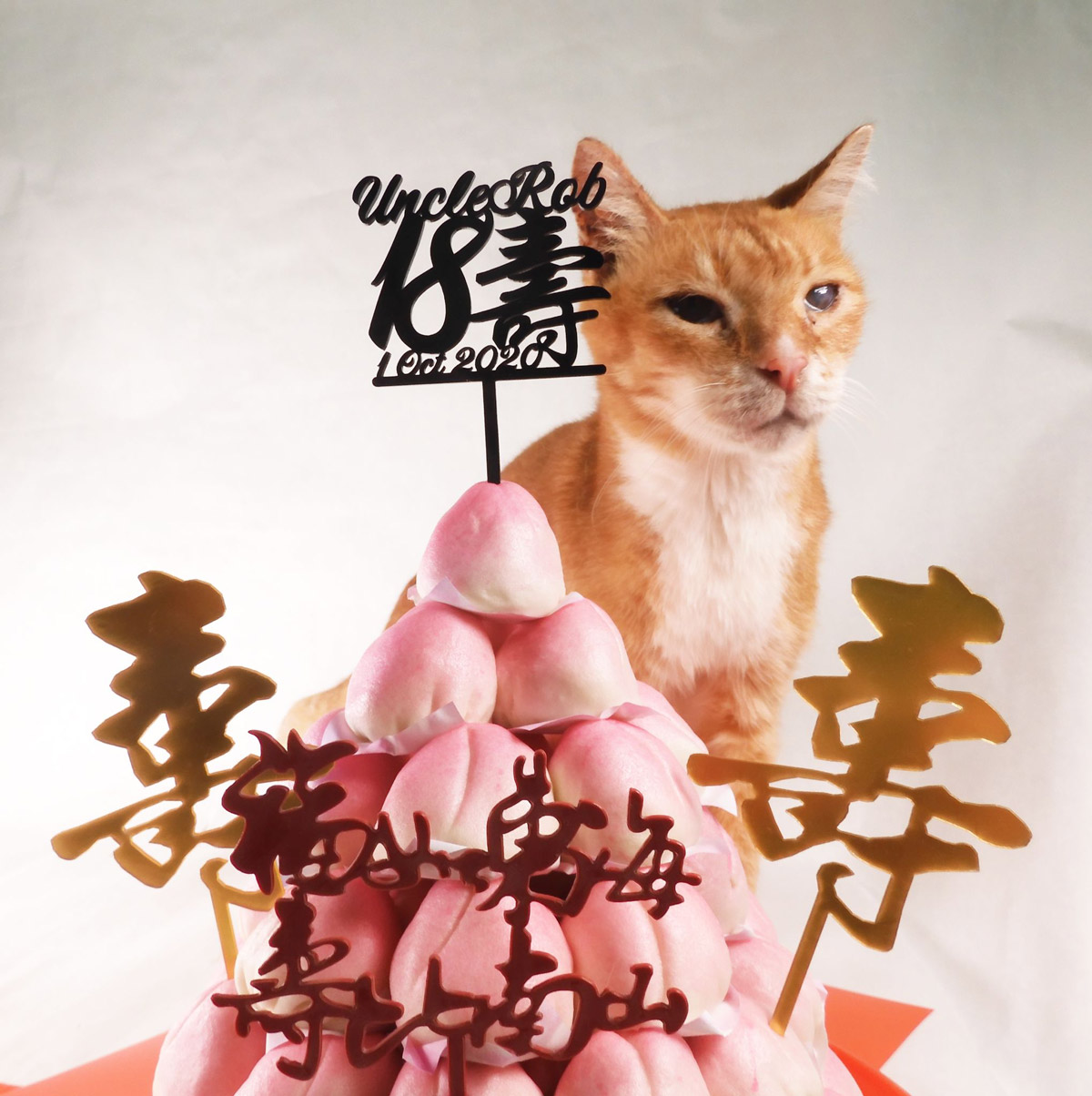 Uncle Rob with his impressive 18th birthday cake
On top of that, AHA also supports local businesses by purchasing cakes and cupcakes from them to celebrate their cats' and dogs' birthdays. Those are the special moments that make everything worthwhile.
If you're interested in supporting AHA, keep a lookout for all their activities and campaigns through their Facebook. Also, you can also support them by donating to the various shelters, organisations and institutions caring for our community animals under AHA's program.
For more information, please refer to the details below:
Contact Details
Address: 102F Pasir Panjang Road, #04-03 Citilink Warehouse, Singapore 118530
Opening hours: (Mon to Fri) 10am — 6pm | (Weekends) By appointment only
Tel: +65 8127 2723
Email: pets@ahasg.com