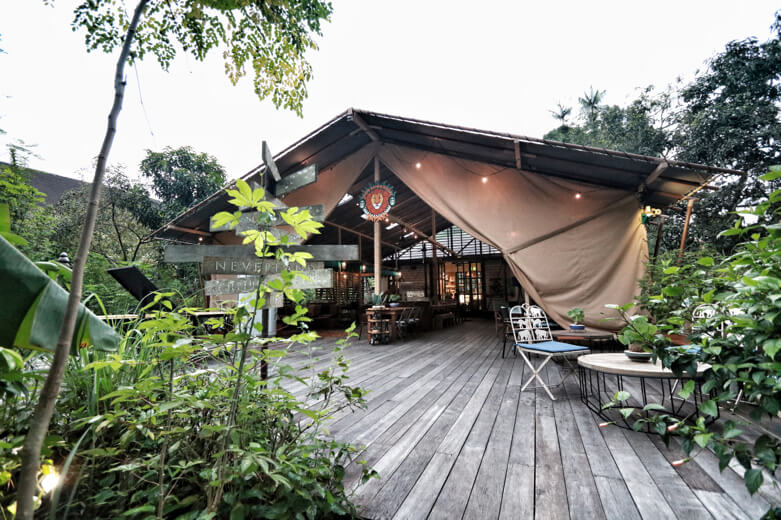 Always wanted to take your pet on an exotic holiday? What if we told you that you could bring your pet to Africa? Or an African inspired cafe, at least. Tiong Bahru Bakery's latest outlet, TBB Safari, has set up a tent at Dempsey and brings you as authentic a glamping experience as you can get here on our little red dot.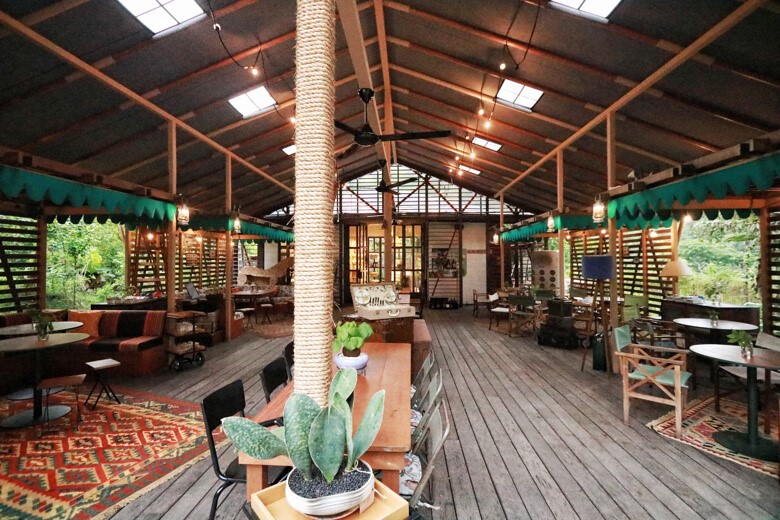 Stepping into the pet-friendly TBB Safari will have you feeling as though you've been transported across oceans. Inspired by the founder's trip to Botswana, the decor features tribal print furniture and quaint treasures from her travels, including taxidermied butterflies. You will also find Kilim carpets from the Middle East among the artfully scattered pieces of vintage glamour.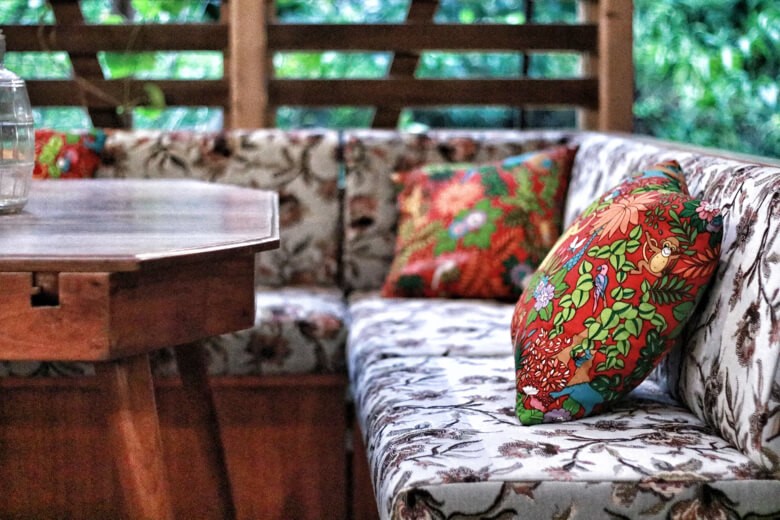 I bless the rains down in Africa, the band Toto sings. Well, at the café, you get the soundtrack of a thunderstorm playing in the bathroom, just so you can answer nature's call while feeling like you're in an African savannah. And that's just the tip of the safari-themed iceberg here at TBB Safari.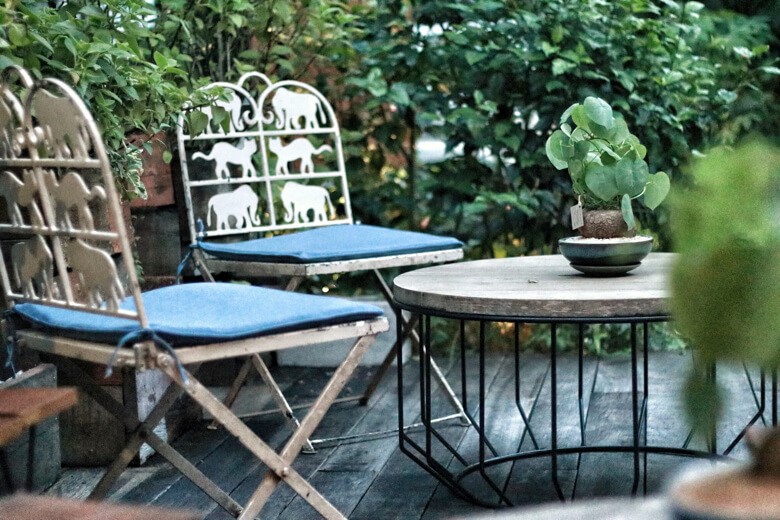 Pets are allowed on the outdoor patio which seats you even closer to the lush fauna that surrounds the premises and gives you an even more authentic safari experience. With a charming garden swing set and the cool air from the industrial coolers creating a gentle 25 degree celsius breeze, it's the perfect place for trying something new with your pet.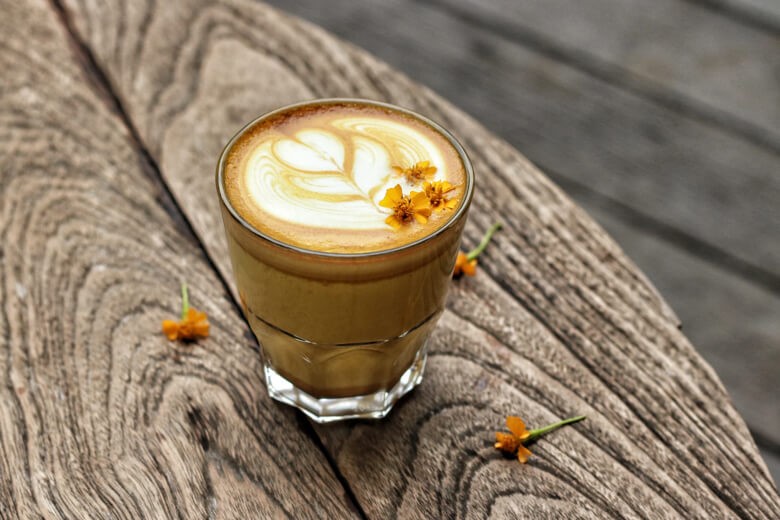 There, you can find Tiong Bahru Bakery's signature Kouign Amann and croissants, as well as a wide range of savoury treats. However, do be sure to check out the TBB Safari exclusive menu items such as the Turmeric Ginger Latte and Beetroot Roselle Latte that come in eye-catching shades of yellow and pink.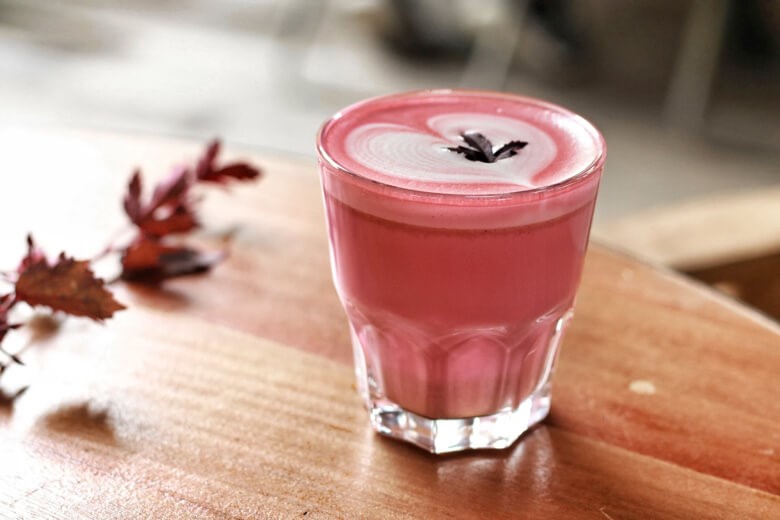 How better to acquaint yourself with this foreign concept cafe than have a taste of the land, right? Built on what used to be a Nutmeg plantation, Tiong Bahru Bakery continues to grow their own herbs and spices for their food and drinks. Find selections of these on trays around the cafe, encouraging you to get to know Singapore's own glorious agricultural history and natural wealth. That way, when you order things like the Blue Pea Latte, you can take a look at the flower and discover just how much of the striking blue colour makes its way from the petals into the drink.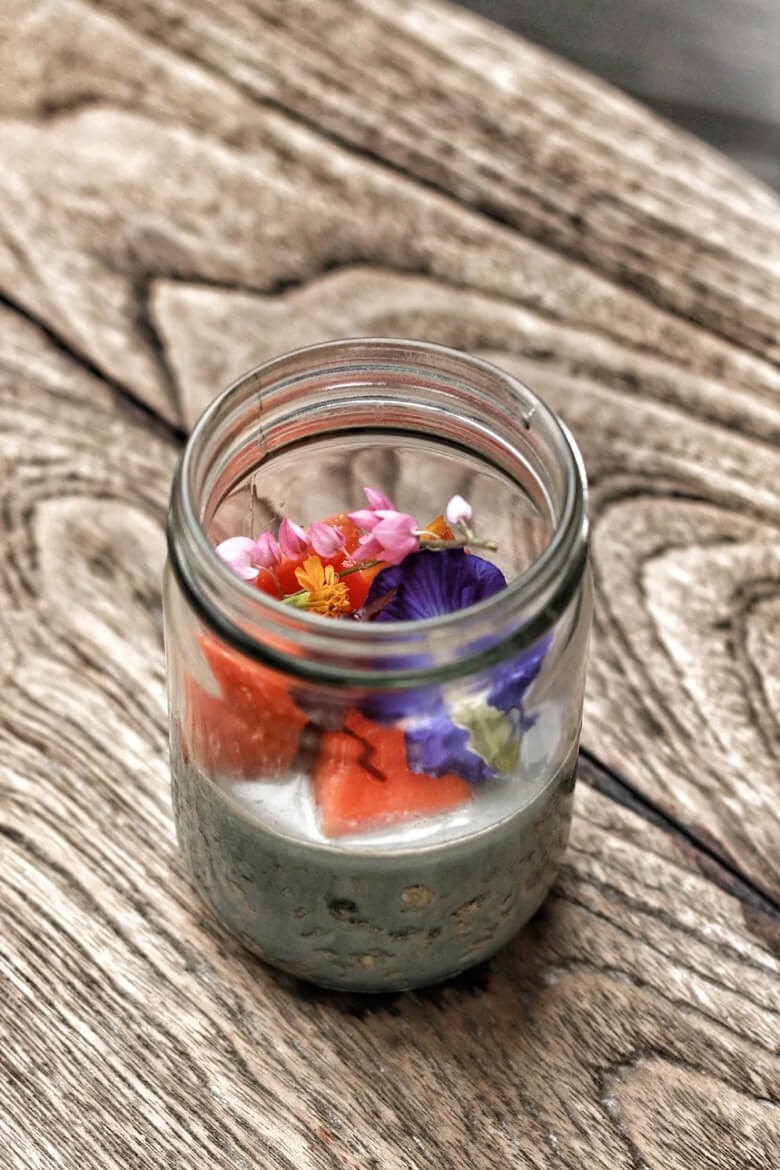 If you're peckish, try the Power Breakfast Jars which have been crafted especially for TBB Safari and designed to give you a much-needed boost with a fusion of Asian ingredients like sago, pandan infused pineapple, rolled oats, sesame infused milk and more.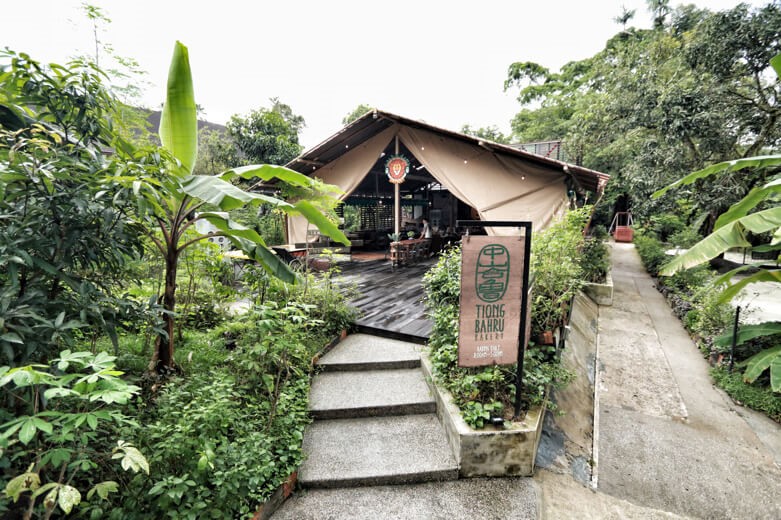 With wait staff attired in safari ranger outfits and incredibly dedicated decor, TBB Safari allows you to go wild with your four legged pals with a mini holiday to Africa! No travelling hassle involved, just you, your furry companion and a safari in Singapore.
Tiong Bahru Bakery
130E Minden Road, S(248819)Tel: 6877 4876 Opening hours: 8am to 5pm daily
All photographs are courtesy of Tiong Bahru Bakery.