More than just a pet hotel, Woofy's Corner provides comprehensive grooming services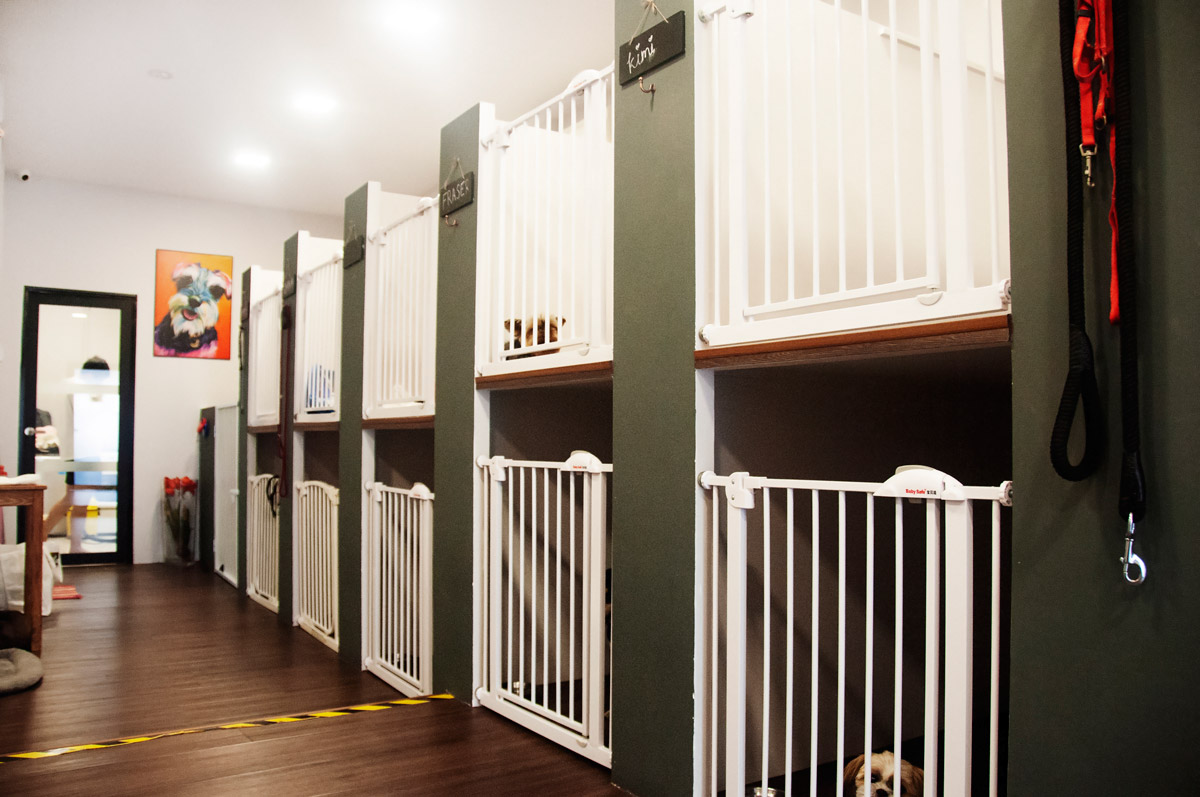 "At Woofy's Corner, dogs come first," smiled owner Sheau Jou. Located along Lowland Road, Woofy's Corner might look like a typical pet store from the outside, but it is really a pet hotel that goes above and beyond to ensure that every fluff ball of joy in there gets the best boarding and grooming experience.
Once a customer of this decade-old pet hotel, Sheau Jou took over the reins about two years ago and revamped the entire boarding and grooming area. Now, the refurbished pet hotel not only provides 24-hour personal care and air-conditioning, personal kennels, 4 toilet breaks a day, daily video updates, and aromatherapy, but also offers basic and full grooming services with pampering options like Dead Sea mud skin treatment. This is a rarity for a pet hotel with affordable staycation rates and grooming fees.
Woofy's Corner also boasts some of the lowest prices island-wide for pick-up and self-collection of pet retail items like shampoo, supplements, dog treats, and pet food. The reason why this is possible? As a paw-rent himself, Sheau Jou believes that quality yet affordable pet care services and products should be readily available to all doting pawrents.
He makes it a point to know each doggy's personality, disinfect the boarding area regularly, and spend nights with his guests to ensure that they are not afraid and alone in an unfamiliar environment. He even had wooden floors put in place of cement ones for the critters' warmth and comfort, and it is these tiny details that truly set Woofy's Corner apart from the rest.
It is, therefore, no surprise that his love for pets and understanding of pet parents extend to Woofy's Corner's grooming services as well.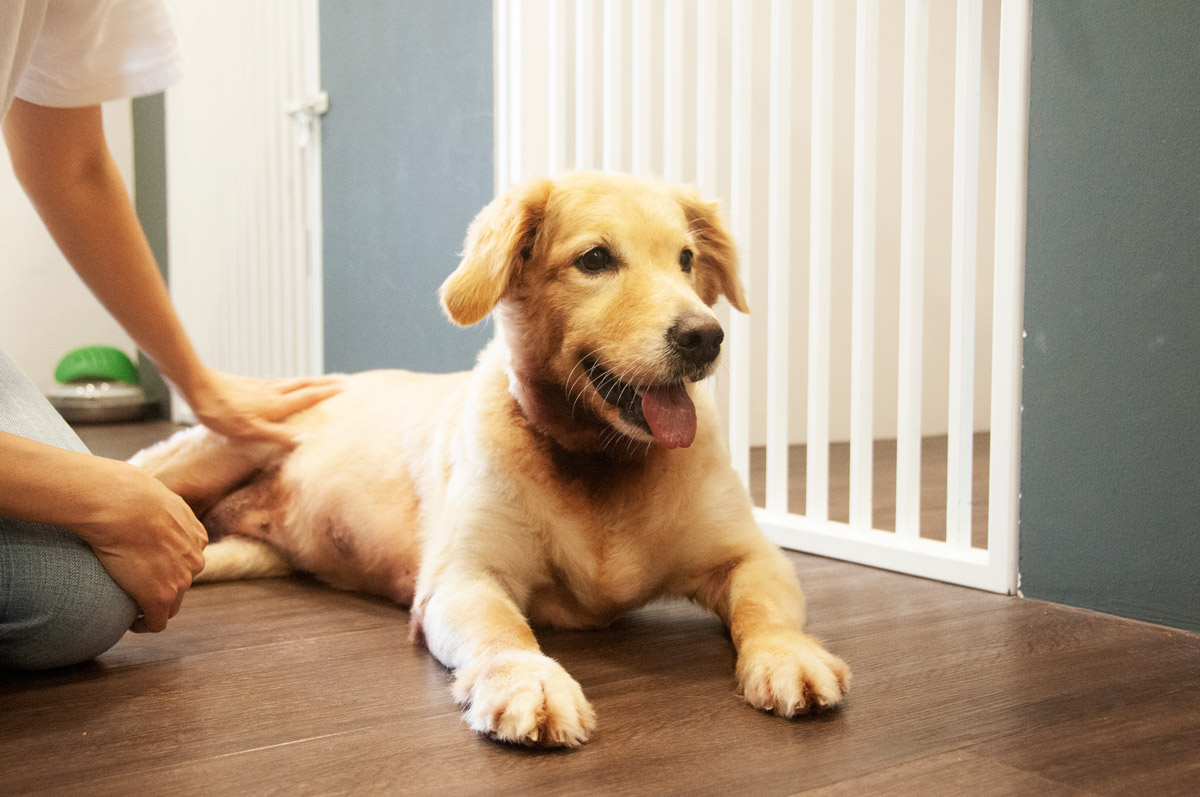 Right off the bat, grooming at the pet hotel is currently available by appointment only to ensure that every doggy gets undisturbed attention. There are no cages for the dogs, only comfy kennels and lots of praises to keep your pup comfortable and happy throughout. To keep pet owners informed of what their furkids are going through, video and photo updates of various stages of the entire grooming process are also sent regularly.
A basic grooming session typically includes a relaxing bath and blow-drying, nail cutting and filing, ear cleaning, and sanitary trimming. A full grooming session consists of all that plus hand shaving and/or scissoring, a professional technique within the grooming industry for a styled and detailed cut. Teeth brushing, which is no longer offered at many grooming salons, is also available.
Those who wish to really pamper their precious critters can also opt for the Dead Sea mud skin treatment – besides being calming and relaxing, Dead Sea mud itself is rich with beneficial minerals like magnesium, sodium, and potassium. This means that it has plenty of antimicrobial and anti-inflammatory properties, which help alleviates skin problems.
To ensure that each doggy's staycation and grooming experience is as safe and pleasant as possible for the pets, Sheau Jou also makes sure to know all about his visitor's behavioural habits, medical history, and likes and dislikes.
Whether your doggies are in for grooming or boarding services, rest assured that they will receive only positive reinforcement. The hotel's resident dogs Bam Bam the Labrador and
Xiao Bai the Husky are also very cool and calm with every visitor, which helps to create an enjoyable and comfortable environment for all. They say that actions speak louder than words, and the numerous reviews on Woofy's Corner's site are a testament to their popularity and impeccable service level.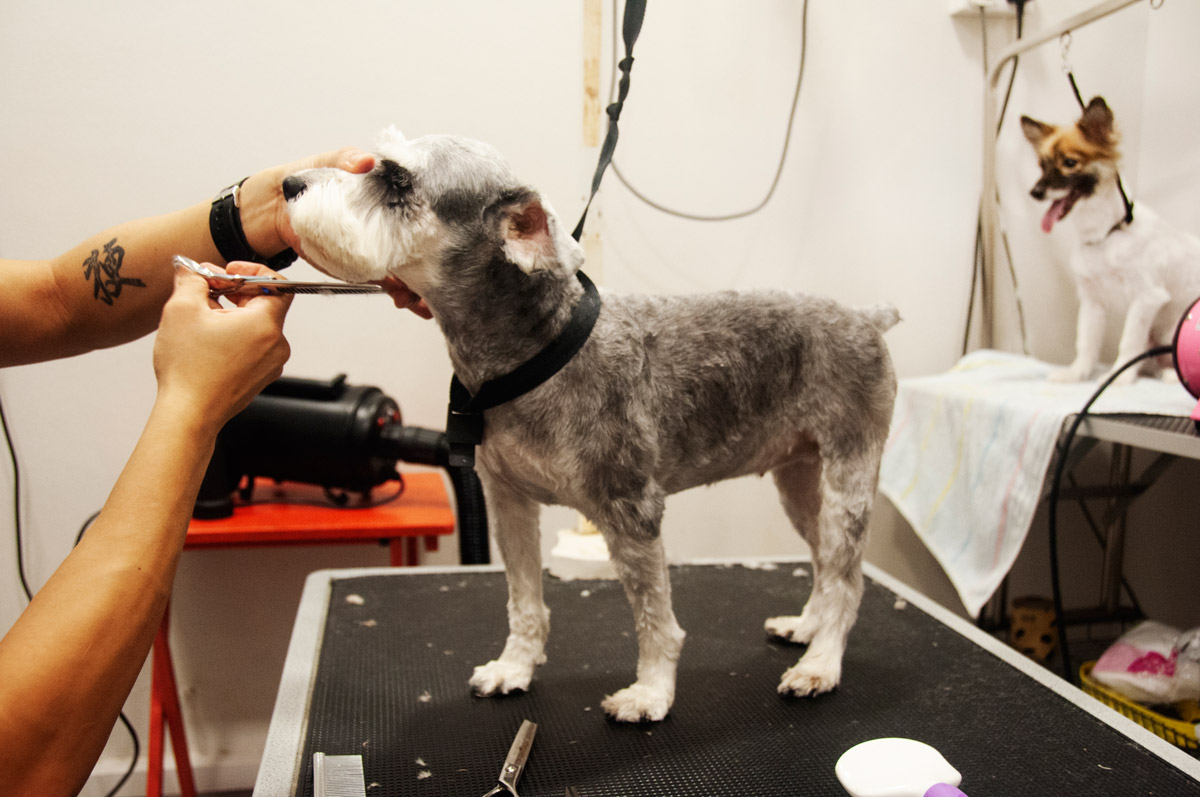 Woofy's Corner
27 Lowland Road S(547418)
www.facebook.com/woofyscorner
(65) 284 6093 | woofyscorner@gmail.com