Seeing as how dogs can't talk to express their discomfort and pains, it's up to us owners to figure out how to tell if your pooch is feeling under the weather. Besides looking out for obvious signs such as limping or a drop in appetite, here's another good way to figure out their state of health – by checking their gums.
Apart from being a protective barrier for your teeth to prevent viruses and infections from entering your body, the colour of your dog's gums can also indicate underlying illnesses or deadly emergencies.
Healthy Pink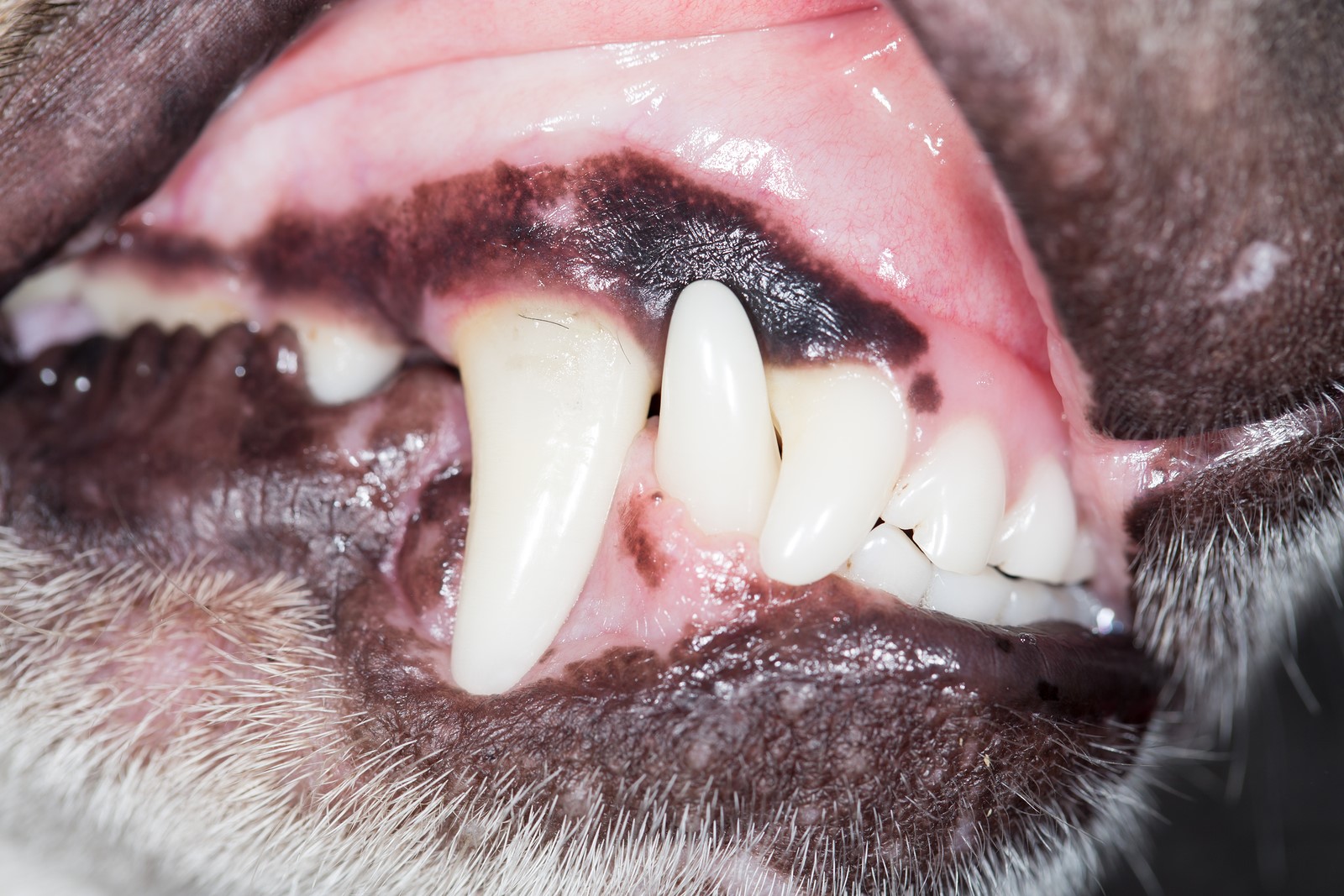 Hurrah for you if your dog has salmon-pink gums! A sign of a healthy dog, the gums should turn white or pale pink when pressed before returning to its normal shade of pink once you lift your finger off them.
This is because the capillary refill time (CRT) – the amount of time it takes for the gums of your dog to return to the normal pink colour after you press on them – should take no more than just 2 seconds for healthy gum and a healthy doggo!
Blue/Purple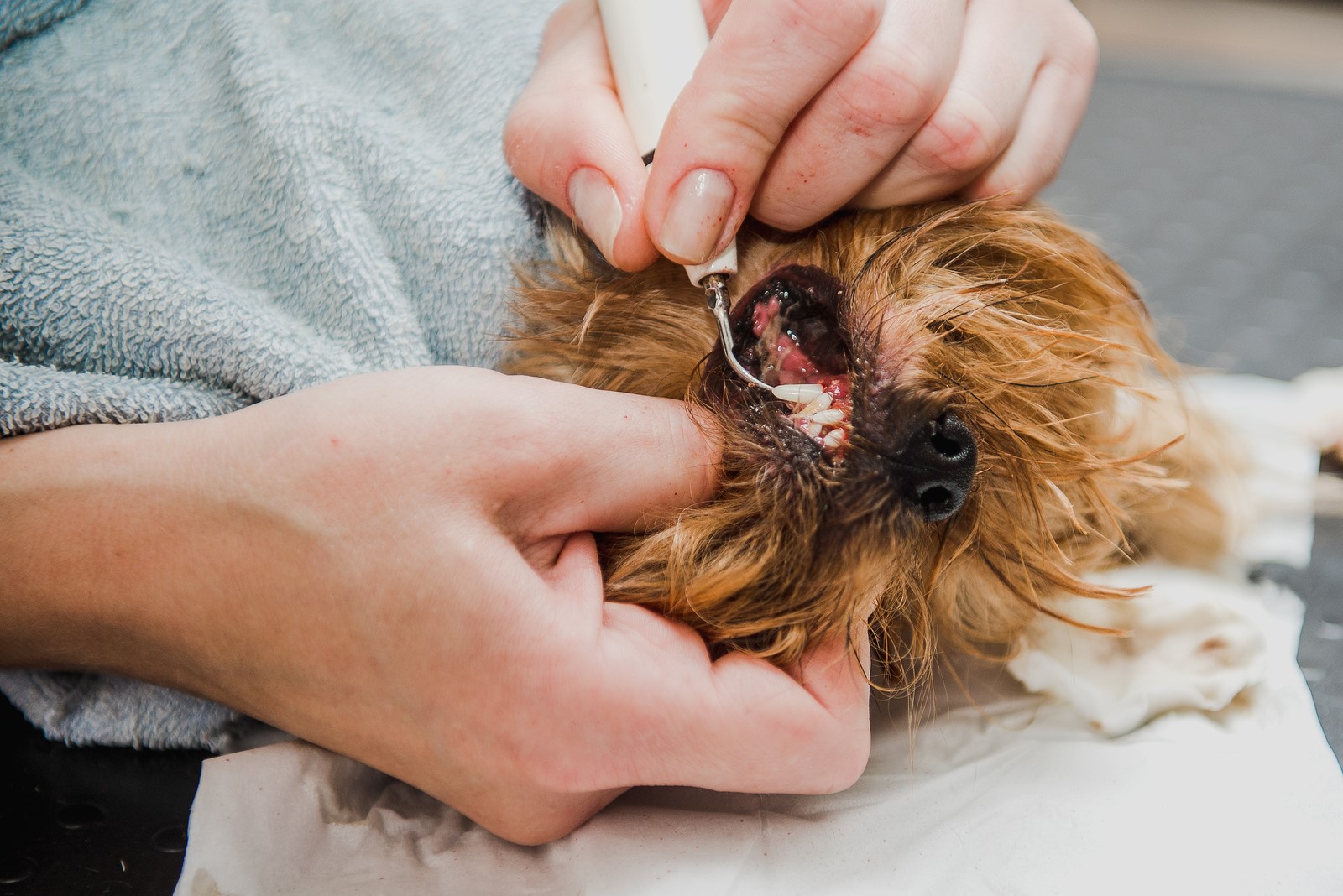 If your dog's gums are blue or purple, it means that insufficient oxygen is being circulated through its blood supply. For example, if your dog is suffering from pneumonia and congestive heart failure, the oxygenated blood in its bloodstream decreases and causes the gums to turn blue/purple. It is advisable to pay a visit to the vet immediately.
White/Pale Pink
Another indicator of an unhealthy dog would be white or pale pink gums. This means that your dog probably has a lack of haemoglobin, which causes the colour of the gums, and could possibly be suffering from anaemia or blood loss.
Your dog's body also lacks circulating blood, which results in the lightening of the gums. We recommend visiting the vet to examine your dog if you're unsure.
Blazing Red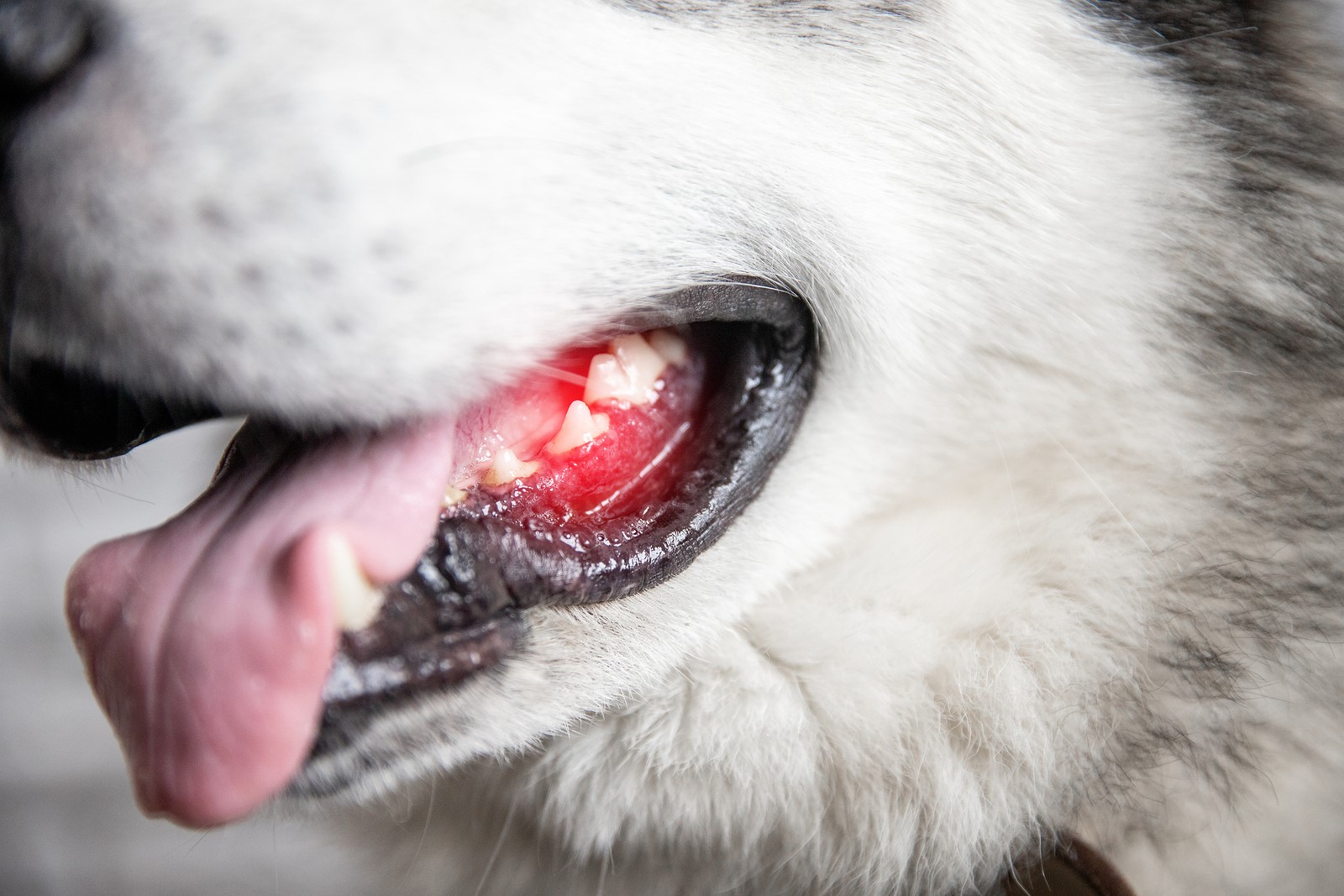 If your dog has blazing and bright red gums, it might be suffering from heatstroke, inflammation, or other overheating diseases. Check if your dog is panting – this is a sign that it is trying to cool its body temperature in humid and/or hot weather. These blazing red gums also bleed more easily, and your dog should receive medical attention to undertake the necessary treatment
Knowing how to examine the colour of your dog's gums is crucial to assessing its overall health. If you suspect your dog is sick, consult your vet to undertake the necessary treatment. As a dog owner, you should also take preemptive measures to reduce your pooch's risk of the conditions we've informed you about!