Hi everypawdy! 
(Psst! Read till the end for a Christmas special!) 
It has been raining so much recently, hasn't it? As you know, a lady never tells her age, but let's just say that the constant humidity and cold has been making my joints ache a little. My mummy knew that I might be feeling some discomfort, so she went and got me this nifty OMI MiniMate PEMF pad!
PEMF stands for Pulsed Electromagnetic Field, and PEMF therapy uses electromagnetic fields to stimulate your body's natural recovery and regeneration processes. Known to have various benefits that range from pain relief to tissue regeneration, did you know that it was first used by vets to attempt to heal broken legs in racehorses?! 
Anyway, as I was saying, the OMI MiniMate has really been my lifesaver. My naps are so enjoyable now! Personally, I feel like sleeping on the pad has really improved my quality of rest. I sleep better and I wake up feeling extra energised and alive, and this is all because of its low-intensity PEMF treatments, which helps to improve my natural sleep-wake cycle and stimulate the production of ATP (Adenosine Triphosphate) — a form of energy needed by cells of all living things to function.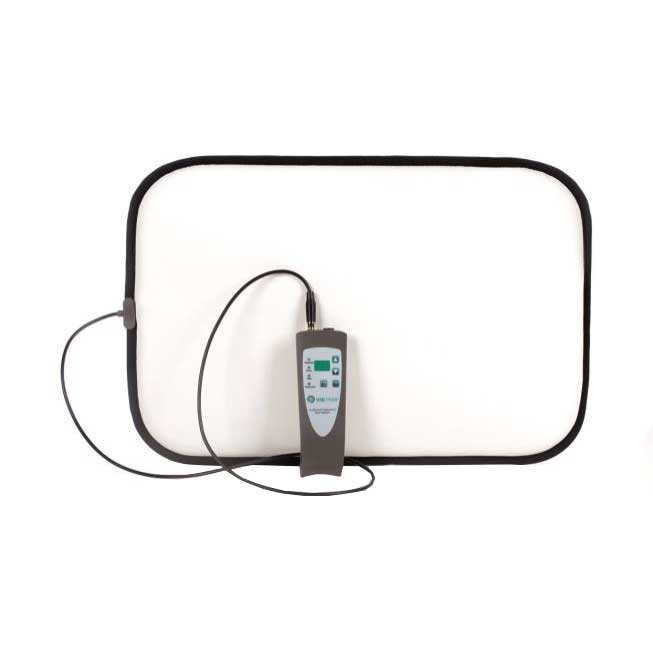 Choose from 3 different programmes with a frequency range from 1 to 99 Hz. 
My joints also don't ache as much because PEMF therapy improves blood circulation and treats swelling, penetrates deep into my muscles and joints to reduce deep tissue and joint pain, and stimulates the production of endorphins, which helps to boost my mood and relieve stress and pain! 
My mummy says that it also limits the release of cortisol, which helps me feel more relaxed, stimulate bone formation so that I don't develop osteoporosis, and energises my white blood cells so that I remain strong and healthy! Apparently, PEMF also has neuro-regenerative (phew, what a big word for me!) properties that help my nervous tissues, cells, and cell products repair damage from old wounds better, so that I can heal from injuries faster. 
Actually, I think that my mummy bought the OMI MiniMate for herself too. Just the other day, I caught her using it! She says that because it's so small, it's perfect for bringing it along with her to the office or on holidays… I guess I can let her use it when I'm not napping… 
But listen up! Before you get your pawrents to buy you an OMI MiniMate too, make sure to consult your usual vet. Not everypawdy is suitable for PEMF therapy, so it's better to check for clearance first, okay?
I got this contact from my mummy — if you wish to purchase or find out more about the OMI MiniMate, simply head here, drop an e-mail to info@eastbaywellness.com.sg, or call/WhatsApp +65 9009 0166! 
Here's the Christmas special that I promised you guys: A 20% discount on the OMI MiniMate just for clubpets readers till 31st December! Simply enter the promo code <clubpets> when you make a purchase from their online store. 
Ciao, pals!