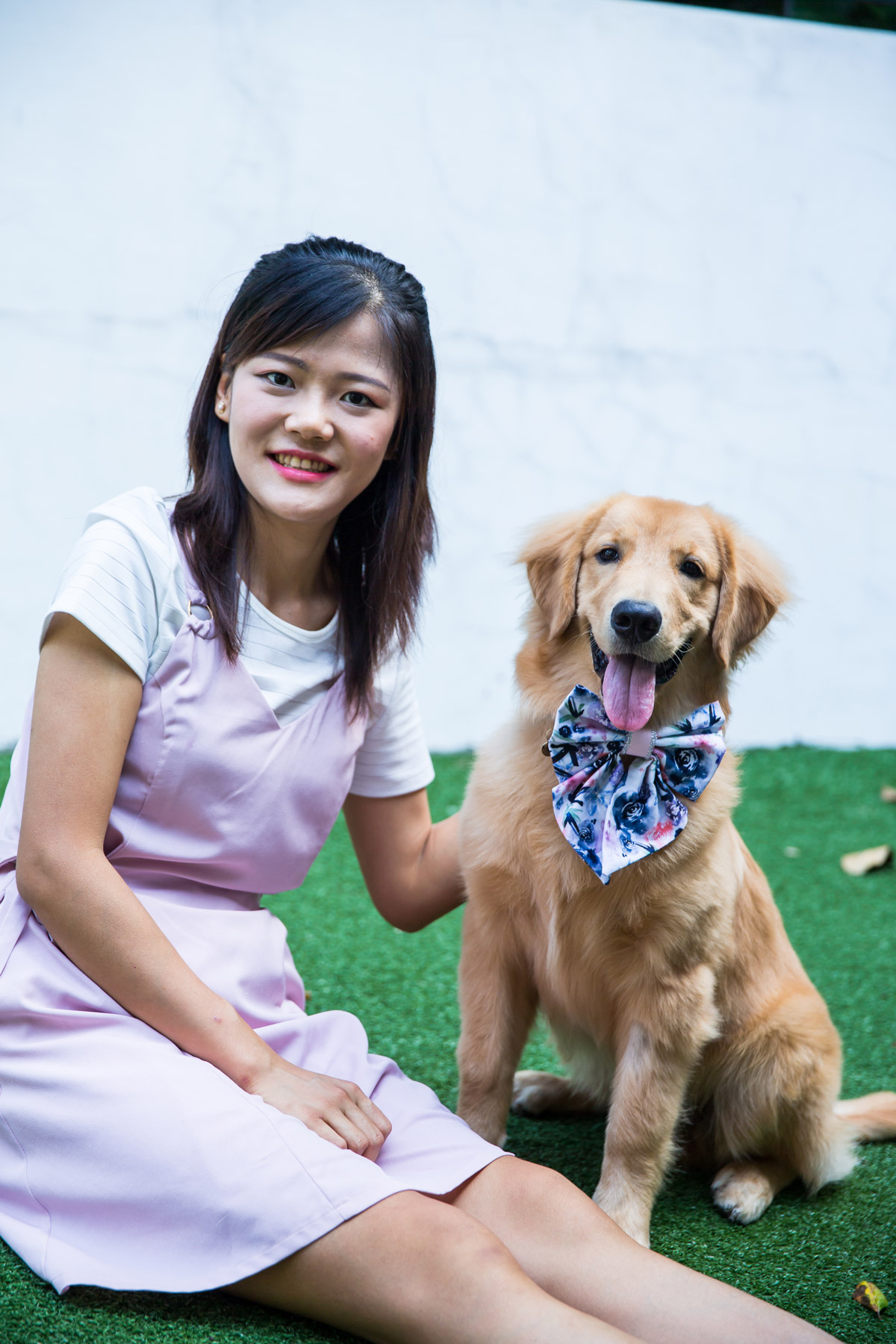 Good-natured and fun-loving, Ollie is a textbook Golden Retriever. The golden boy with a heart of gold, Michelle tells us the heartwarming story of Ollie's heroic act.
1. Hello Michelle, tell us about yourself!
I am currently studying at the Yong Loo Lin School of Medicine. My personality is surprisingly similar to that of a cat's but I love dogs. Then again, opposites attract!
2. Tell us about Ollie.
Ollie is a six-month old Golden Retriever.
3. What is the inspiration behind his name?
I have to admit that Ollie's name was more of an impromptu decision than a well-thought out one. When we first brought him home, he would charge at the furniture, fall and roll for a while before getting up on his paws and running about again. All the rolling reminded me of the cartoon Rolie Polie Olie and hence the name! Plus, he responded to Ollie and seemed contented with his name.
4. How did Ollie join the family?
We met the entire litter of nine puppies and Ollie stood out. He was one of the most playful puppies, and the one that seemed the most interested in us. He was healthy, connected with us and seemed happy when we carried him.
5. What was your first impression of Ollie?
He was outgoing and mischievous. We thought we brought home a little monster but he can be sweet and cuddly.
6. What is his personality?
Ollie perfectly epitomises the Golden Retriever. He is very exuberant and energetic – he loves everyone that he meets and is always ready to play. The most distressing thing to him is probably not getting pats from passersby. He is inquisitive and has the special ability to form a strong connection with people in a short span of time. However, he can be stubborn at times.
7. What do you most love about Ollie?
His friendliness and easy-going nature. He is also intelligent and learns tricks quickly. As a first-time dog owner, I am grateful that Ollie is easy to care for. He was fully potty-trained at 10 weeks old, does not bark, and likes to shower.
8. Is Ollie a picky eater? Does he have a favourite treat?
No, he loves all kinds of food. He usually gobbles up food that is rejected by other dogs. Ollie loves food so much that it is difficult to tell his favourite. We have a dehydrator to prepare some of his favourite dehydrated treats – jerky, pork liver, and duck feet.
9. What are your most memorable moments with Ollie?
It was during our first dog hash (a hike through jungles, fields and cliffs) when Ollie refused to head down a steep slope and was shaking in fear. However, when I fell down the slope, he dashed to me without any hesitation and tried to pull me back up. I have never felt so touched and am extremely blessed to have his unconditional love.
10. Does Ollie have any quirks?
He does not bark. At home, he is like a shadow that follows us everywhere. But once we leave, he quietly goes to sleep.
11. What are your biggest challenges as a pet owner?
I think taking care of a dog is no less challenging than taking care of a baby. There are many things to pick up within a short span of time and it takes a lot of discipline to follow through with the routine. As the main caretaker for Ollie, I hardly have time for myself.
12. Any advice for potential Golden Retriever owners?
While owning a Golden Retriever is time-consuming, its great personality makes it an ideal breed for first-time dog owners. Do also consider joining online communities, as they are helpful for potential questions you may have.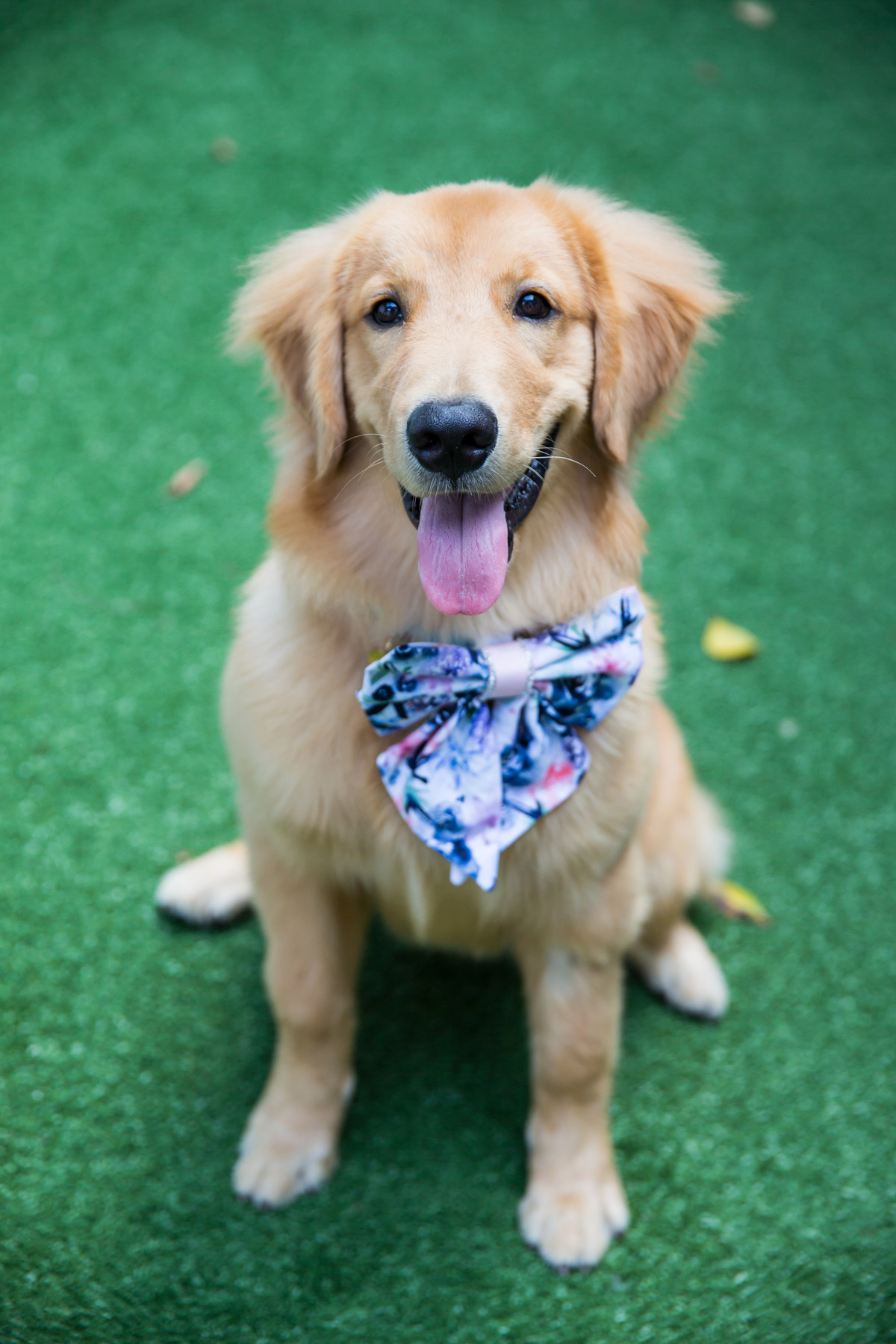 GOLDEN RETRIEVER
Breed Group: Sporting
Average Lifespan: 10 to 12 years
Personality: Obedient, friendly, and sociable
Fun Fact: Golden Retrievers are one of the most popular choices for therapy dogs.