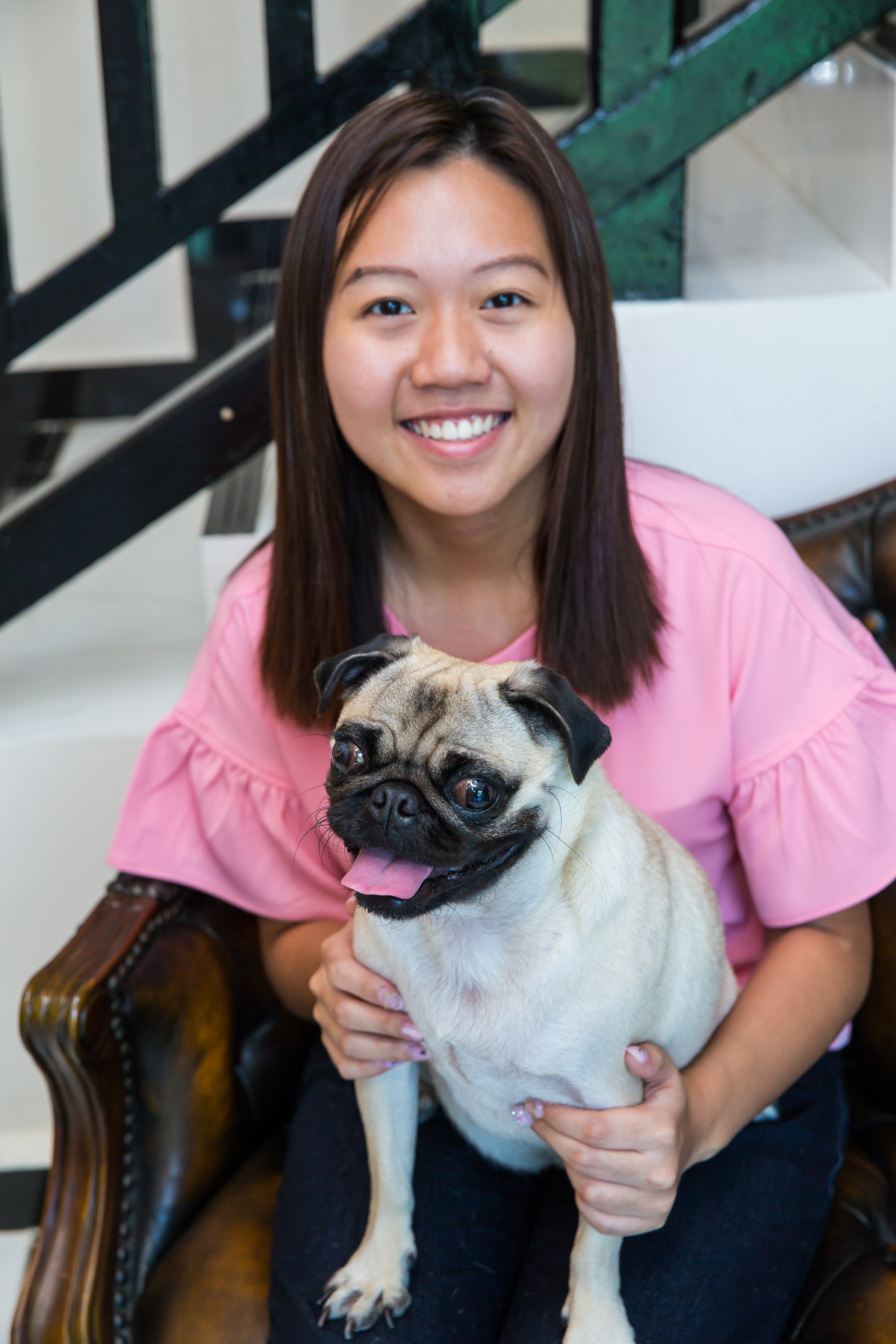 Named after the colour of her coat, Latte is a 1.5-year-old Pug that initially gave her pet parent the impression she was shy and reserved. Stephanie lets us in on the adorable antics of her active, playful Pug, which include falling asleep with her favourite toy in her mouth.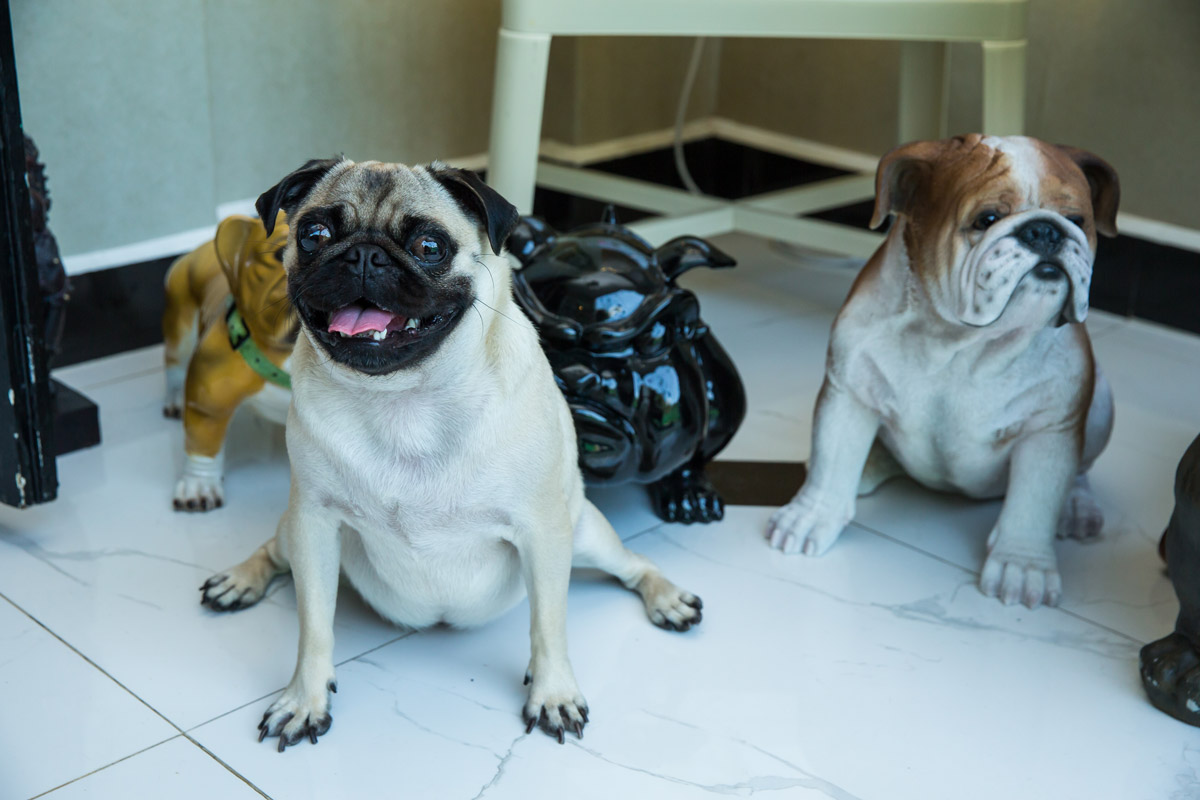 1. Hello Stephanie, tell us more about yourself!
I am Latte's mummy, and am currently working in accounts and administration.
2. Tell us about Latte.
Latte is a female fawn Pug and is currently 1.5 years old.
3. What is the inspiration behind her name?
We named her Latte as the colour of her coat is similar to that of the coffee beverage. Plus, we also own a Miniature Poodle called Milo, so we thought it would be nice for them to have related names – just like how human siblings do.
4. What was your first impression of Latte?
We thought she was shy, quiet and cautious as she remained very still as we carried her home. The next day, however, we found out that she was actually a very active puppy. She loves walks and is also very intelligent.
5. What do you most love about Latte?
I love how she is so attached to me. She follows me around the house and instead of sleeping in her bed, she sleeps next to me. She also catches on to commands quickly. It is difficult to choose as I love everything about her! I am sure all dog owners feel the same.
6. Is Latte a picky eater?
Latte has a strong love for food. As long as something edible is within her reach, she will not hesitate to gobble it down.
7. What are your favourite moments with Latte?
When she first mastered commands such as 'sit, 'paw' and 'lie flat'! Also, although her loud snores keep us awake, it is reassuring to know that she is sleeping soundly.
8. What are Latte's most adorable quirks?
She loves to chew on her toy before bed and often falls asleep with the toy in her mouth. Latte also likes to walk at the edge of the sofa. While dogs are usually afraid of heights, she is a daredevil and has no fear of falling, especially when food is involved.
9. What challenges do you face as a pet owner?
As there are limited places in Singapore that are dog-friendly, one of the challenges would be the inability to bring Latte wherever I go. It is also hard to leave her behind when I travel.
10. What advice do you have for potential Pug owners?
Pugs have bulging eyes that make them prone to eye injuries. They also have shorter snouts and tend to pant easily. While they may be active, they require plenty of rest. So be sure to give your Pug plenty of water and breaks when taking long walks. Pugs can be greedy, so never leave your food unattended!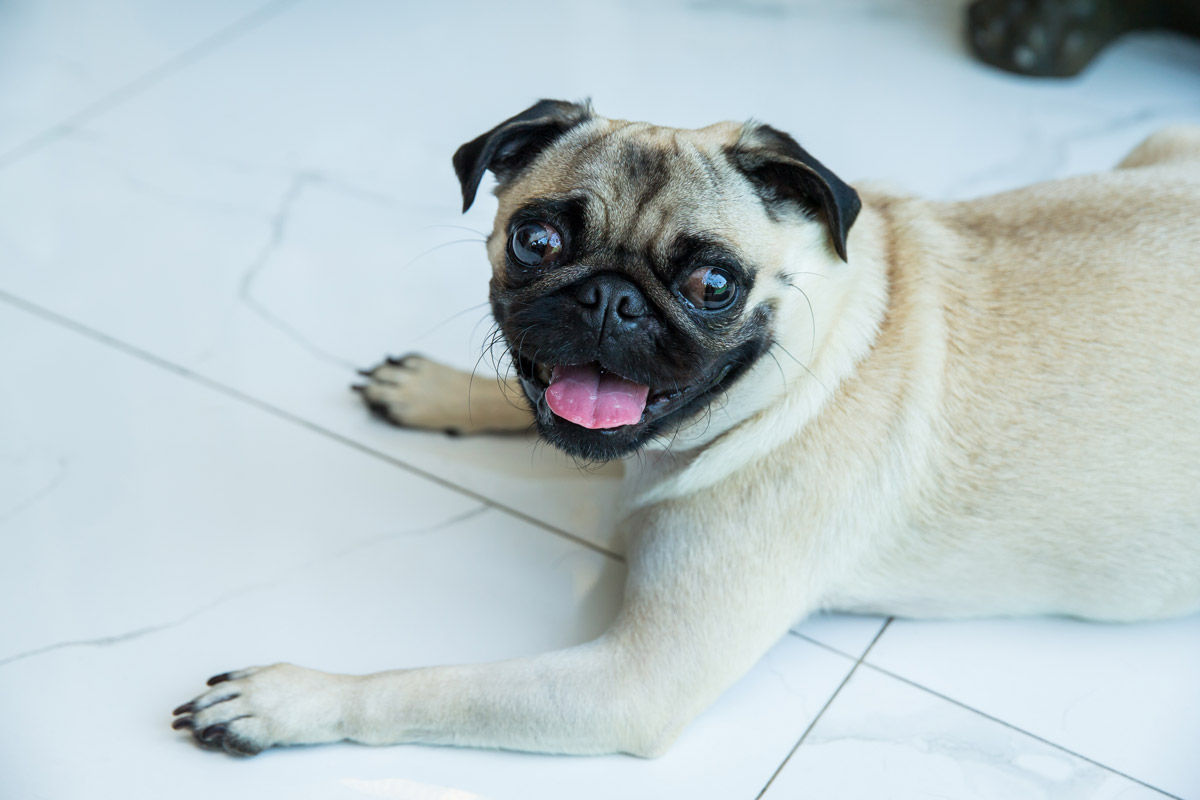 PUG
Breed Group: Toy
Average  Lifespan:12 to 15 years
Personality: Playful, docile, and quiet
Fun Fact: Pugs used to be employed by armed forces as guard dogs and to sniff out objects or people.