Northwest Naturals: Raw Diet Dog & Cat Food
One year on into the pandemic, the emphasis on enforcing sanitation and hygiene regulations is at its all-time peak. This mindfulness and stringent protocols in place apply to the food industry too, of course — especially concerning enterprises in the pet food industry.
With a passion for pet nutrition and health coupled with an attitude for service and excellence, Northwest Naturals have been making their pawprint in the pet food scene, with a particular interest in raw food diets.
Their mission has always been simple and sincere:
To feed pets health-enhancing, life-prolonging, easy-to-feed food through their carefully formulated recipes using the most advanced science and principles in raw food preparation.
They've taken pawsitive steps in the right direction by rigorously reviewing and strengthening existing food safety measures, taking advantage of some of the most advanced food safety machines and techniques the world has to offer.
A Deep Dive Into High-Pressure Processing (HPP)
When we first think of pressure, many of us might be instinctively reminded of the pressure from our academics or work. But all jokes aside, the pressure in question here is the procedure of High-Pressure Processing (HPP) in food manufacturing. But to understand what HPP is, we need to understand why food spoils in the first place.
How Does Food Spoil?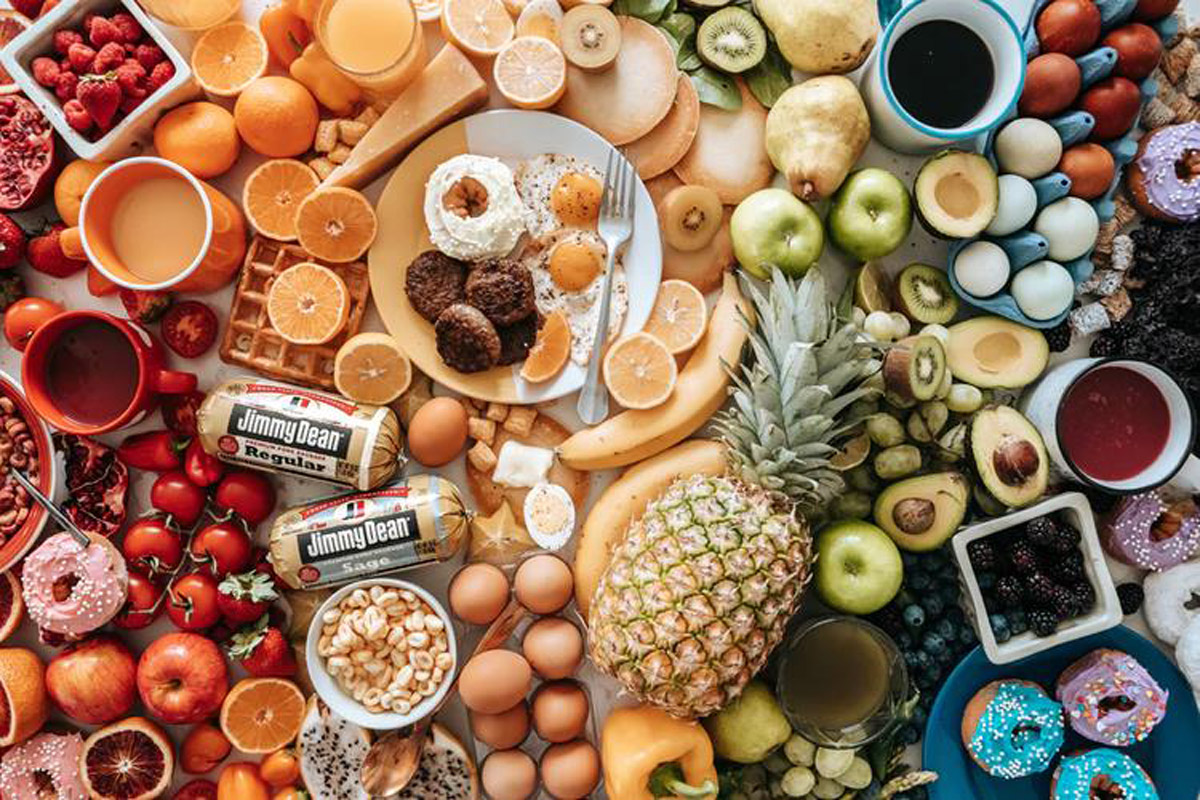 Source: Jimmy Dean on Unsplash
Essentially, food rots due to bacteria multiplying and growing in food over time, causing food to become inedible.
In response, there are several methods to prevent food from going bad:
Drying food,
Adding chemicals to inhibit bacteria growth, and
Thermal pasteurisation which subjects food to high heat to kill off bacteria.
While all these food preservation methods have their merits, all of them are conducted pre-packaging, rendering food prone to recontamination in the packaging phase thereafter. Moreover, naturally occurring nutrients, vitamins, antioxidants and enzymes get damaged or reduced. Textures and flavours are also altered during the process.
The Potentially Resistant Superbug in Dog Food?

Additionally, this conundrum becomes an even greater nightmare when recent research in Europe detected the Enterococci bacteria in wet, raw and cooked dog food from 25 different commercial brands.
This statistic was alarming because the rate and diversity of bacteria present in these dog foods were "unexpectedly high". However, raw dog food has been found to be a particularly potent conduit of the Enterococci bacteria.
If exposed, this bacteria can cause surgical wound infections and urinary tract infections (UTIs) in humans. What's worse is that the Enterococci bacteria are becoming increasingly resistant to many (if not, all) antibiotics in our repository.
Hence if infected, recovery will be a long and tough process — let alone it aggravating into an international health risk.
Therefore, it's not an unfounded concern for many dog owners to be wary of feeding raw diets to their canines. After all, they're putting themselves at risk of contracting these worrisome superbugs.
Ultimately, these ramifications arising from re-packaging or poor raw food preparation undermine the safety of both pets and owners.
BUT DO NOT FEAR.
Understanding this, Northwest Naturals is dedicated to upholding both you and your furpal's raw food safety as their top priority.
But just how do they accomplish that? Well, allow us to introduce the HPP manufacturing process in raw food and explain why it gets the job done better.
 What is HPP?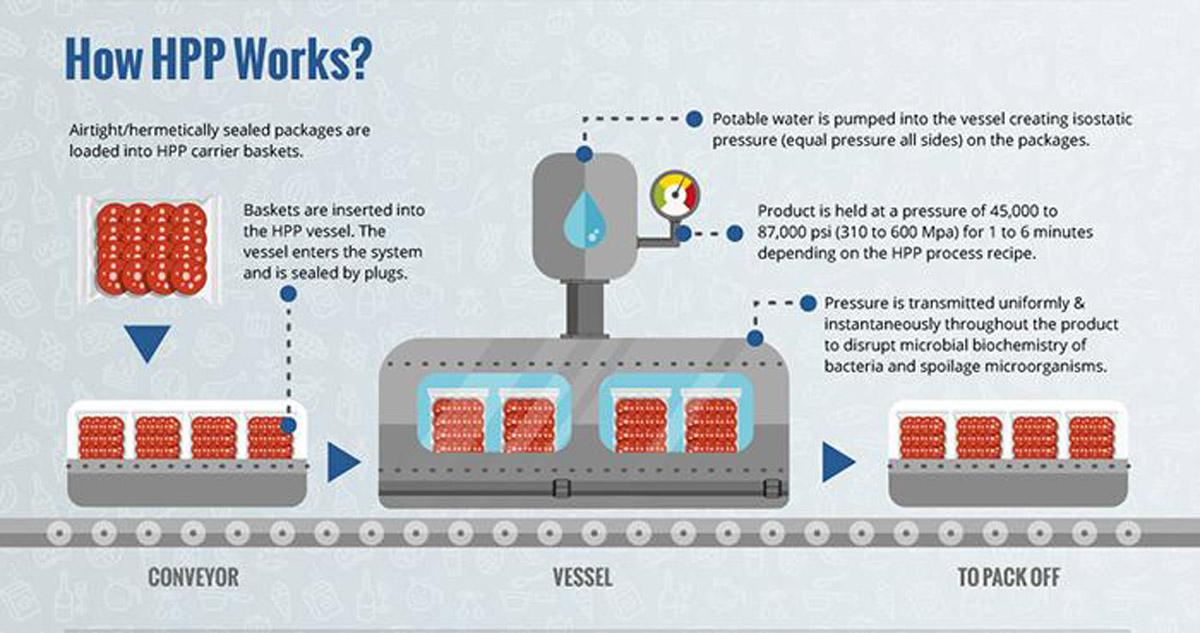 A macro overview of the HPP procedure
Source: Northwest Naturals
In the late 19th century, it was discovered that fruits, vegetables and milk subjected to high hydrostatic pressures experienced an inactivation of food-borne microbes like Samonella, E.coli, Listeria.
For scale, the standard atmospheric pressure at sea level averages about 14.7 PSI (pounds per square inch). Pressure levels during HPP average around 87,000 PSI or 6,000 bars.
This finding amazed researchers to continue studying these effects. This eventually led to the commercialisation of high-pressure food preservation methods in the 1990s. (We can thank HPP for inventing the delicious guacamole dip!) 
Apart from pressure, there are 2 other components involved in HPP:
Pressure,
Hold time, and
Chilled water temperature
Hold time refers to the duration determining the effectiveness of pathogen inactivation whilst chilled water temperature refers to maintaining products under cold temperatures at all times.
Process of HPP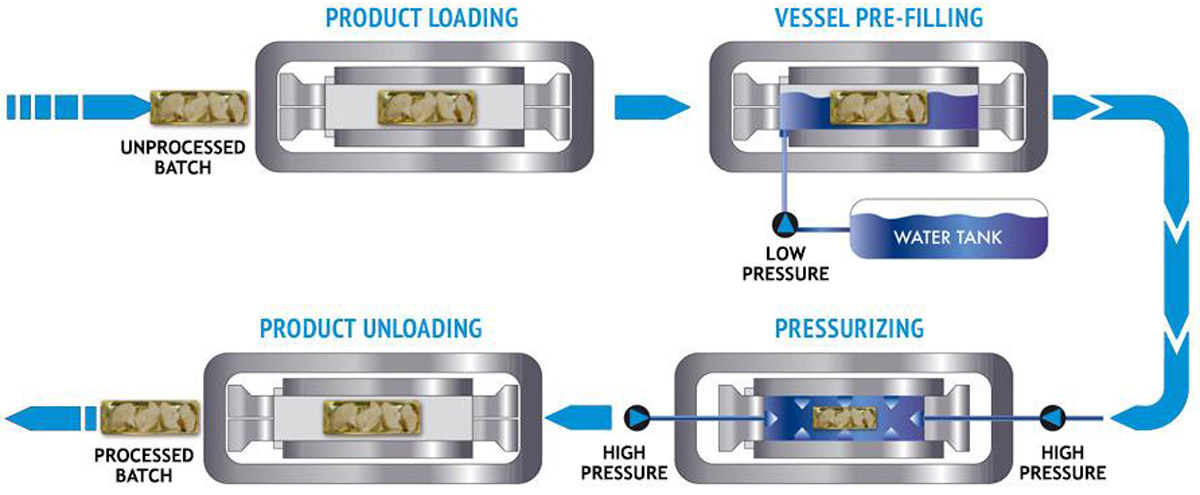 A step-by-step illustration of product undergoing water pressurising inside HPP vessel
Source: Northwest Naturals
In a nutshell, high pressure is achieved by applying immense water pressure on a packaged food product for a short duration until defined pressure is achieved.
This is done by loading the product onto a basket and into the vessel of the HPP unit and sealing it off inside. The sealed vessel is then filled with chilled water to pressurise it accordingly.

Water pressure in vessel increasing from ~13,000PSI to ~81,000PSI
Source: Northwest Naturals
The uniform high pressure affects microscopic cell walls without destroying molecular/covalent structures of essential nutritious food components and beneficial bacteria. These components include structural proteins, minerals, vitamins, enzymes found within the food.
Conversely, cell walls are broken within 24 to 36 hours. Once the cell walls are fractured, the natural acidic properties released from the product inactivate the harmful, food-borne pathogens.
Subsequently, pressure level and hold time are uniformly maintained and monitored closely to preserve the good bacteria. The packaging remains perfectly in one piece too.
Benefits of HPP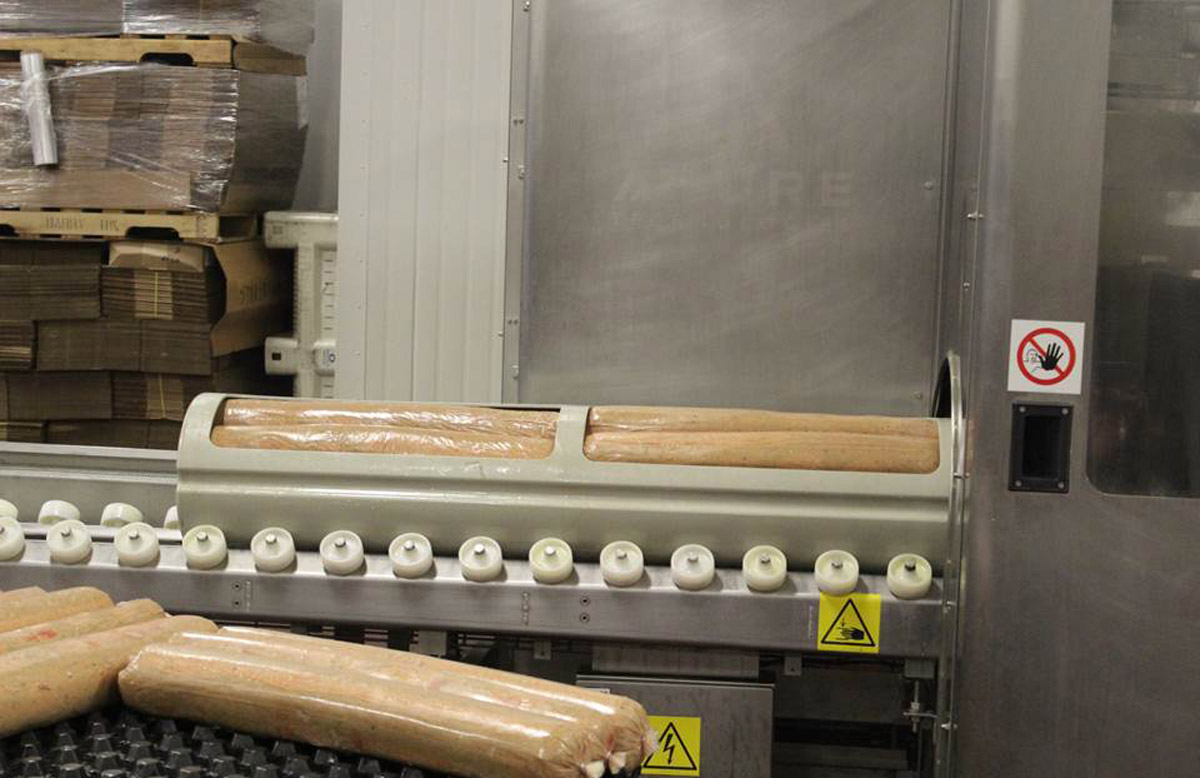 Source: Northwest Naturals
Firstly, since food is in its final packaging during the process, there is no chance of re-contamination — unlike other food preservation methods.
Secondly, given that the food's molecular integrity is unaffected, the full nutritional value of HPP food is kept intact. No free radicals or chemical by-products are released. No artificial flavouring, chemical additives or irradiation are added either.
Thirdly, all this means that the original flavours and textures of foods are retained, certifying their freshness and deliciousness! This, in turn, ensures the highest quality available for bio-available nutrition in raw food, an important requirement for raw pet food diets.
Overall, these benefits are precisely why Northwest Naturals adopts HPP to manufacture their raw pet food products. Needless to say, all pet owners can rest assured knowing that they're paying for quality and health when shopping with them.
Not to mention, all ingredients used by them are USDA and FDA/GRAS approved and comply with the relevant food safety and production guidelines. All products are regulated daily under human food facilities or State Department of Agriculture facilities in the USA.
It's no wonder Northwest Naturals attains the highest grade in their food safety audits!
Misconceptions of HPP

Fact or Fake? Time to debunk HPP misconceptions
As with all newer, emergent technologies, it's natural for some doubts to arise. However, for HPP, these doubts mostly arise due to an insufficient spread of information. With proper dissemination, all pet lovers and owners alike can quickly see why HPP is not only an effective but trustworthy method in preparing raw dog and cat food.
Here are the top 5 HPP myths, debunked!
Myth 1: HPP fails to kill spores formed during bacterial "hibernation" mode.
FALSE. Natural acidic properties released during HPP will inactivate the bacteria and kill them.
Myth #2: Meat is re-ground after HPP because of cooked appearance.
FALSE. No high temperatures are used during HPP. Thus, it's impossible for the food to be cooked. Instead, regrinding is only done to shape the raw food into nuggets, bars and nibbles for your furkid!
Myth #3: HPP is used as a cover-up for manufacturers to use inferior or denatured meats.
FALSE. Only USDA-inspected ingredients and human-edible meats — both of the finest grade — are used to produce Northwest Naturals' raw pet food.
Myth #4: Pasteurisation depletes and irreversibly denatures enzymes, vitamins, essential fatty acids and beneficial bacteria.
FALSE. By virtue of the absent heat, HPP is not considered under traditional pasteurisation. Instead, it's a "cold" adaptation of pasteurisation where high pressures are invoked with freezing temperatures. Moreover, properly balancing the correct PSI and duration will only inactivate bad pathogens. Beneficial bacteria remain unharmed.
Myth #5: HPP deteriorates the molecular composition of meat.
FALSE. By definition, processed meats are any meat that's been modified to improve taste or lengthen shelf life. By extension, this logic applies to other processing methods like salting, curing, fermenting and smoking meat. Hence, HPP meat is no less "inferior" or different to other meats you'd find at, let's say, the deli.
Northwest Naturals' Pledge to Sanitation: PCO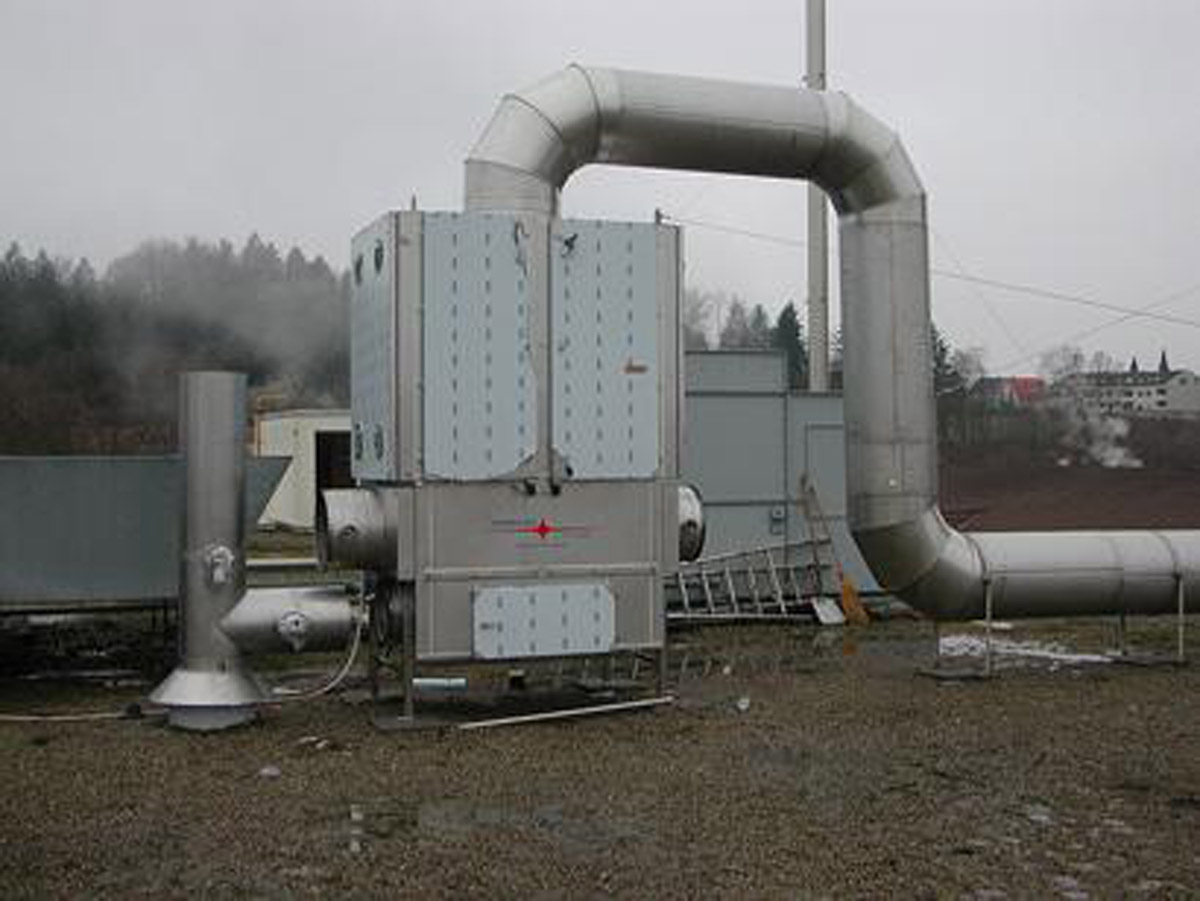 A PCO machine unit
Source: Northwest Naturals
Originally invented by NASA, the Photocatalytic Oxidation (PCO) technology creates natural, chemical-free oxidisers to sanitise the environment of viruses, bacteria, moulds and volatile organic compounds (VOCs) like Salmonella, Hepatitis A, C-diff, E-coli, Legionella, including COVID-19.
These oxidisers are composed of clusters of positive and negative ions to inactivate pathogens found air-borne or on surfaces. Interestingly, the inactivation occurs via the clustered ions attaching to pathogens, puncturing their surface membranes and then extracting hydrogen from them. Without hydrogen, pathogens cannot survive.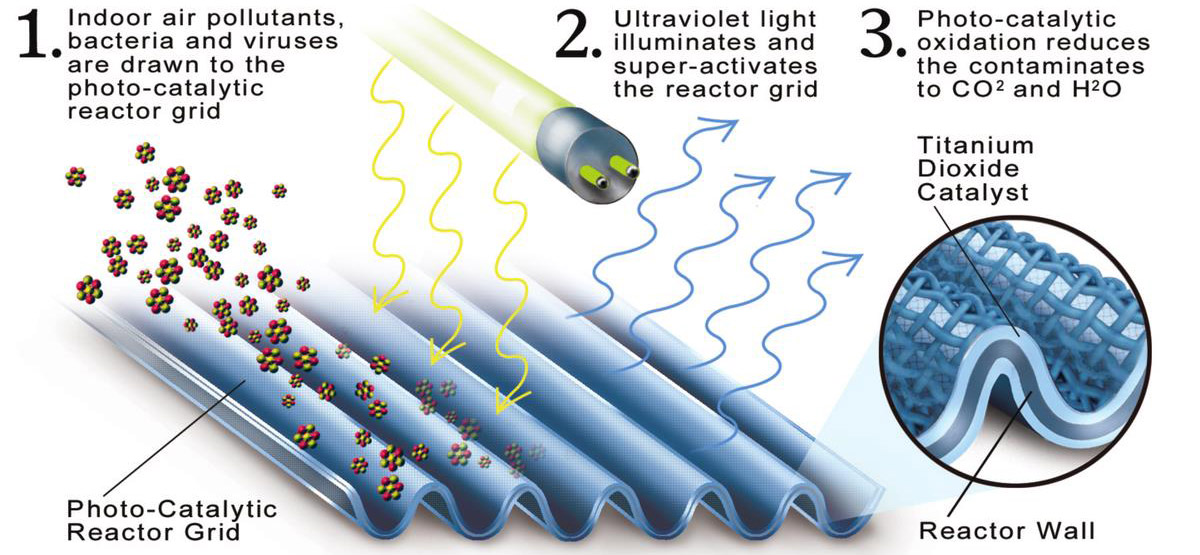 Pathogens can also be inactivated via contact with photocatalytic reactor grids
Source: Northwest Naturals
The inactivation of pathogens here eliminates indoor odours and improves air quality. This contributes to an overall increase in productivity for workers within the workspace.
Seeing the benefit of this, Northwest Naturals took the initiative to incorporate PCO tech into their factories for maximum sanitation. This decision is especially pertinent since mould is a common concern in many food manufacturing plants, let alone when processing raw food.
So yes, thanks to the wonders of PCO tech, all of your furbaby's raw food at Northwest Naturals is manufactured in an extremely sterilised environment!
A Commitment to Holistic Pet Food Safety

In closing, Northwest Naturals goes above and beyond in regulating food safety while delivering the best quality of bio-available nutrients in their raw diet recipes for your furry friends.
All of their raw food products pass third-party audit inspections to ensure compliance with top safety standards. Moreover, their raw pet foods are never subjected to chemicals, steaming, irradiation or high temperatures. Everything is strictly manufactured through HPP with PCO as a second line of sanitation defence.
Now that you're more informed on the important measures, machinery and processes essential to holistic raw pet food production, get a whiff of that fresh Northwest Naturals scent and taste from our Clubpets E-store to get started on your fur pal's raw diet journey today.