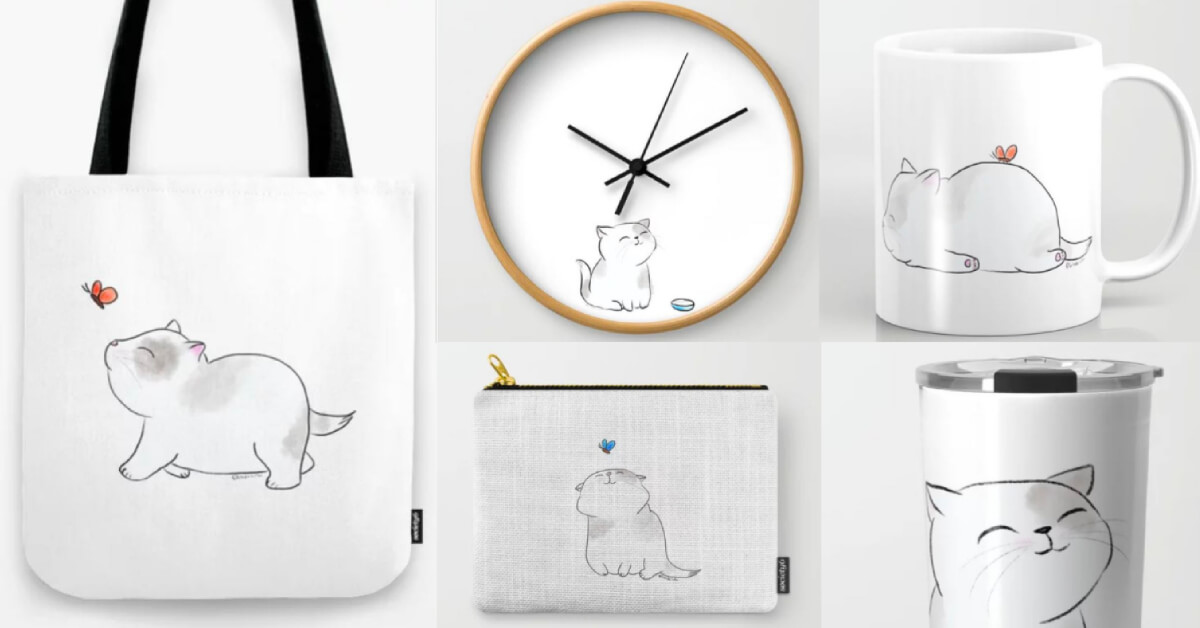 Stray felines are not an uncommon sight on our sunny island. Whether they are lounging by the void deck or taking a nap at along sheltered walkways, these adorable cats can be found in almost every neighbourhood.Known as community cats, these felines have no permanent home and are, instead, they are cared for by the community cat-lovers, one of which is the Four Paws at Changi Village. A passionate group that advocates responsible feeding as well as ensure the safety and sterilisation of these cats, Four Paws at Changi Village's recent fundraising efforts has seen the launch of an exclusive range of merchandise for the felines at Changi Village.Designed by Linda Lim, a volunteer from the group, the collection features over 30 products. Ranging from iPhone covers to clocks to t-shirts, here are some of the merchandise, all proceeds from the collection's sales will be channelled to fund vet bills, boarding fees and sterilisation expenses.Here are some of our favourite merchandise from the paw-some collection!
Mugs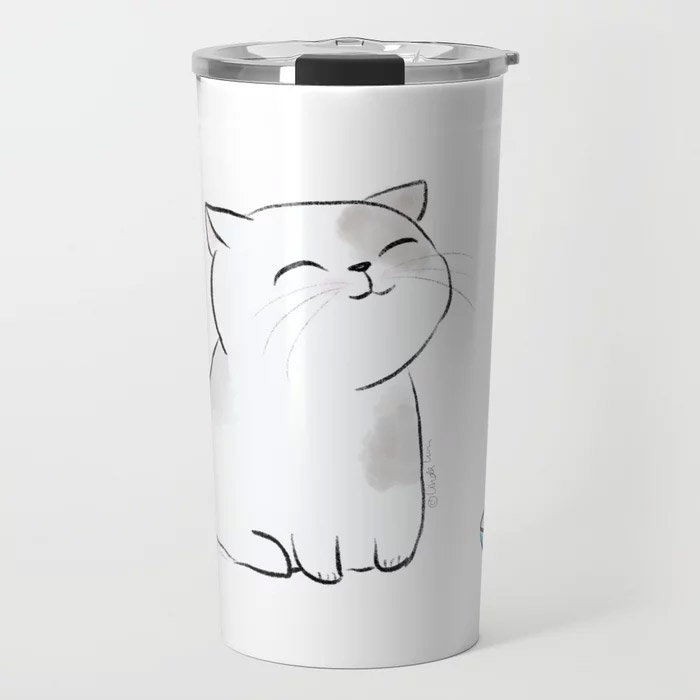 Durable and lightweight, the travel mugs are double-walled to retain the temperature of the drink with a vacuum sealed lid that minimises spills – making it the perfect travel companion.Travel Mugs by Cadet Doodler, USD$29 from Society6.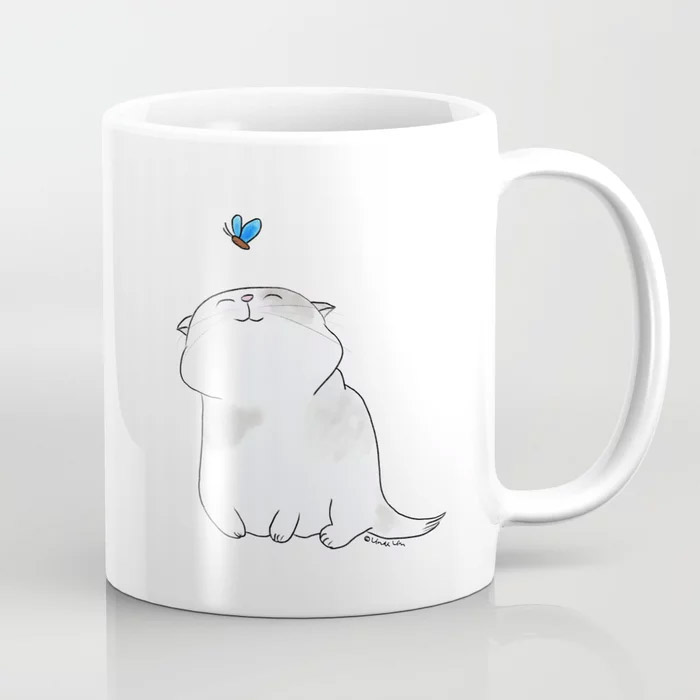 The coffee mugs, on the other hand, are crafted with premium ceramic and is safe for both dishwasher and microwave use.

Coffee Mugs by Cadet Doodler, USD$16.99 (11oz) and USD$19.99 (15 oz) from Society6.

Wall Clock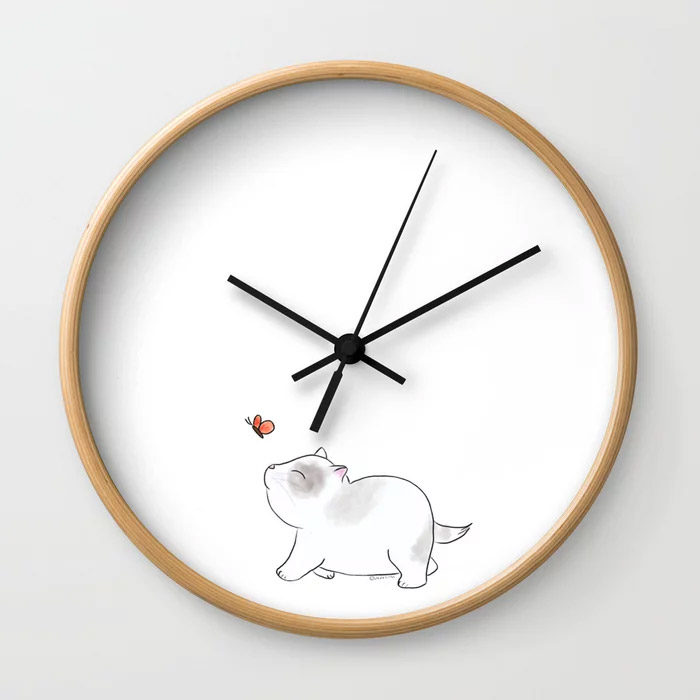 Decorate your walls with the minimalist clock. Crafted with premium and shatter-resistant materials, you may also customise your clock with a choice of wood, black or white frame, along with a adorable feline chasing a butterfly.Wall Clock by Cadet Doodler, USD$31.99, from Society6.Carry-All Pouch & Laptop Sleeve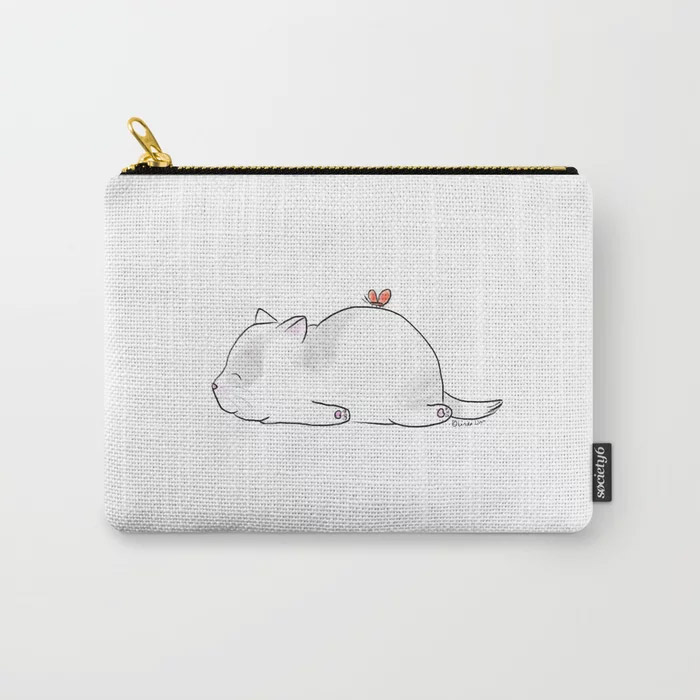 Crafted with a durable canvas-like exterior and a poly-cotton interior lining, the versatile pouch comes in three sizes: the smallest pouch at 6"x5" and the largest at 12.5"x8.5" – large enough to hold an iPad.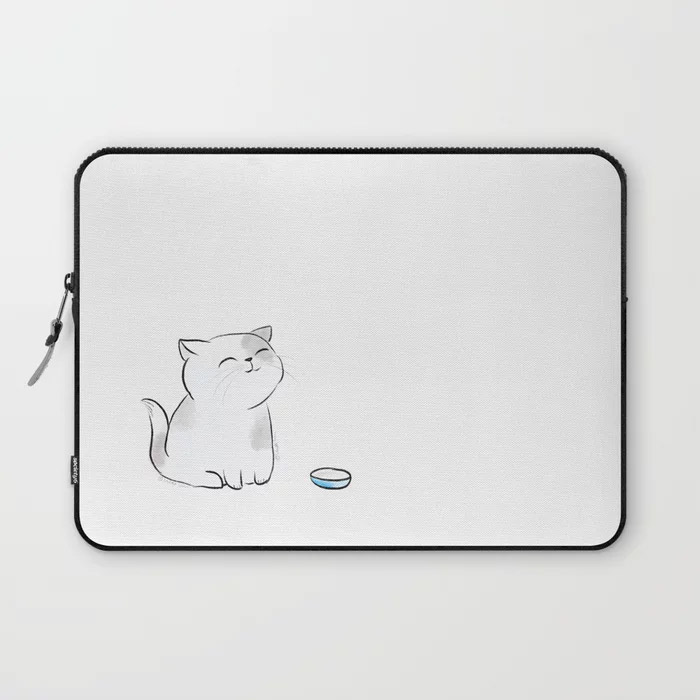 The laptop sleeve, on the other hand, is available in two sizes 13" and 15". It is crafted with a canvas-like polyester and a fully lined soft microfiber interior that prevents scratches.Laptop Sleeve by Cadet Doodler, USD$38.99 (13") and USD$39.99 (15") from society6.

If you're looking for a gift or to suppawt the community felines, head over to Society6 to make your purchase!