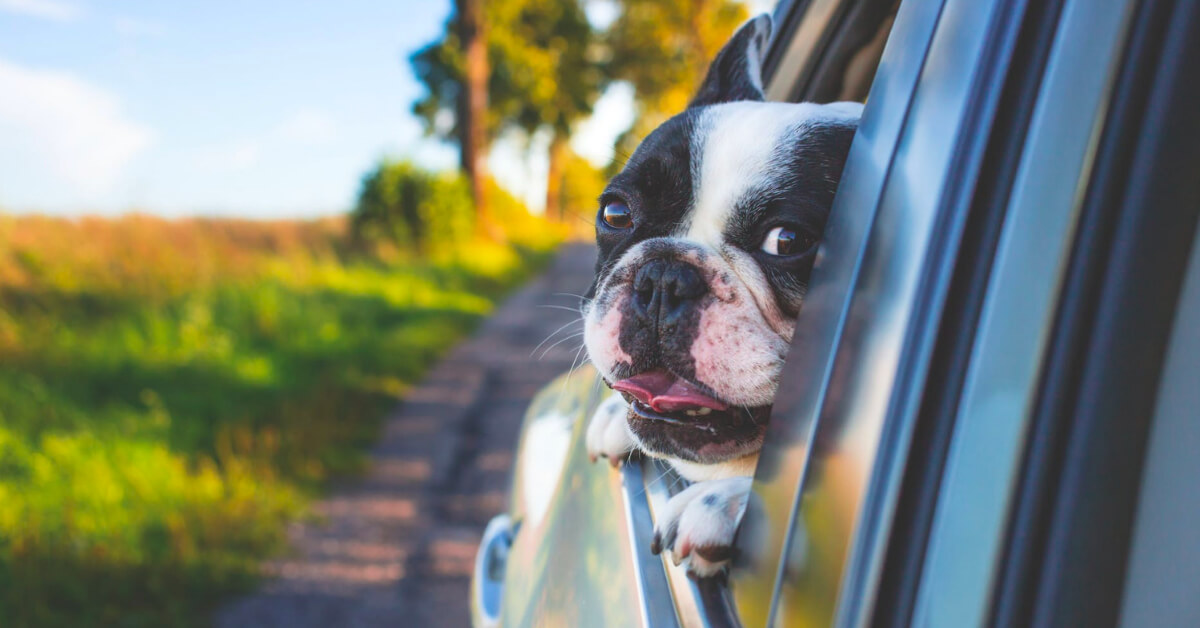 One of the most common challenges faced by most pawrents is transportation. Without the option of private transport, taking your pets on adventures or to appointments can be a struggle, especially when Singapore's public transport (and some taxis) isn't pet-friendly.
Luckily for us, there is still the benefit of pet taxis. If you have yet to hear of them, pet taxis operate similarly to the conventional taxi service, except that it caters specifically to pets. While it may cost a tad more than the usual fares, knowing that your furkid is up for a safe and comfortable journey makes it all worth it.
Following the recent launch of GrabPet, here are 6 pet taxi services in Singapore to keep in mind when planning your next vet visit or playtime!
GrabPet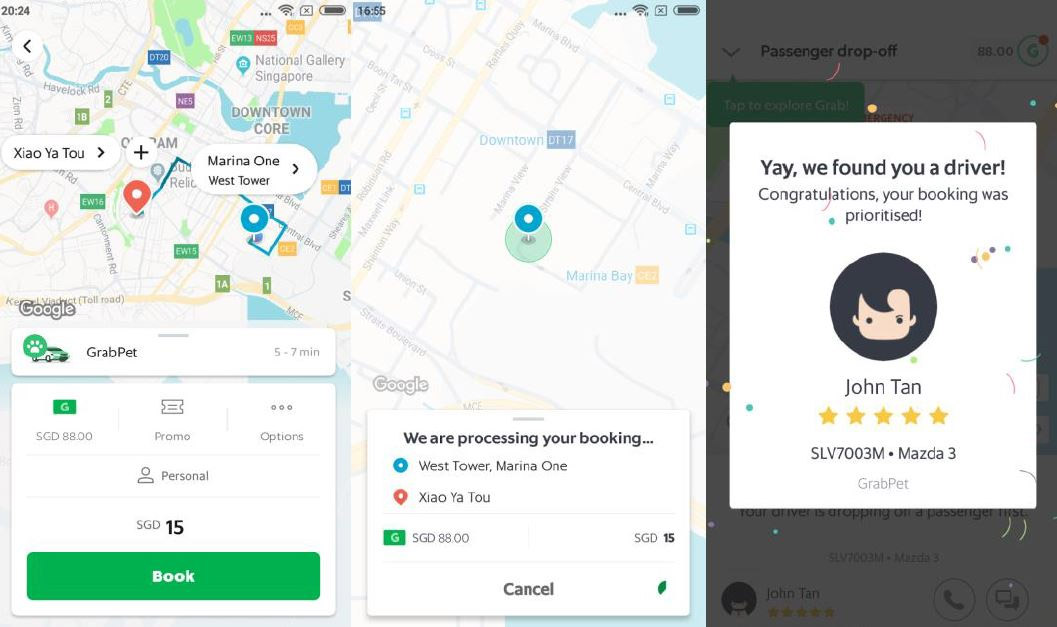 GrabPet is the latest ride-hailing service to join in the bandwagon. Launched recently, GrabPet caters to all AVA-approved household pets except for birds. However, these pets have to be leashed, crated or boxed and accompanied by a human at all times.
In line with ensuring your pet and you have a safe journey, all GrabPet vehicles are equipped with a foldable back seat cover and an adjustable leash. Additionally, drivers for GrabPets will also be sufficiently trained to in pet-handling by experts to assure the safety of the pets. Hygiene-wise, all GrabPet vehicles come equipped with microfibre towels and air fresheners to ensure a clean vehicle for the next passengers.
One main difference that makes GrabPet stand out from other pet taxis is pet insurance. The ride-hailing company is said to provide additional insurance coverage for the pets onboard, with fares beginning at a minimum fee of $14.
RydePet
Initially a platform for carpooling services, Ryde has expanded its services to fill the void left by UberPets by matching users with pet-friendly drivers. However, pawrents and pets may be required to share their ride with other pet-enthusiasts or pets on the journey as Ryde remains a carpooling platform for RydePet as well.
RydePet caters to pretty much every pet from the usual dogs and cats to rabbits, turtles, birds and fishes. While the cost of each trip varies according to distance, according to Ryde, rates for RydePets is marked 25% higher than the usual carpool fares.
SG Pet Taxi by Bambi & Coco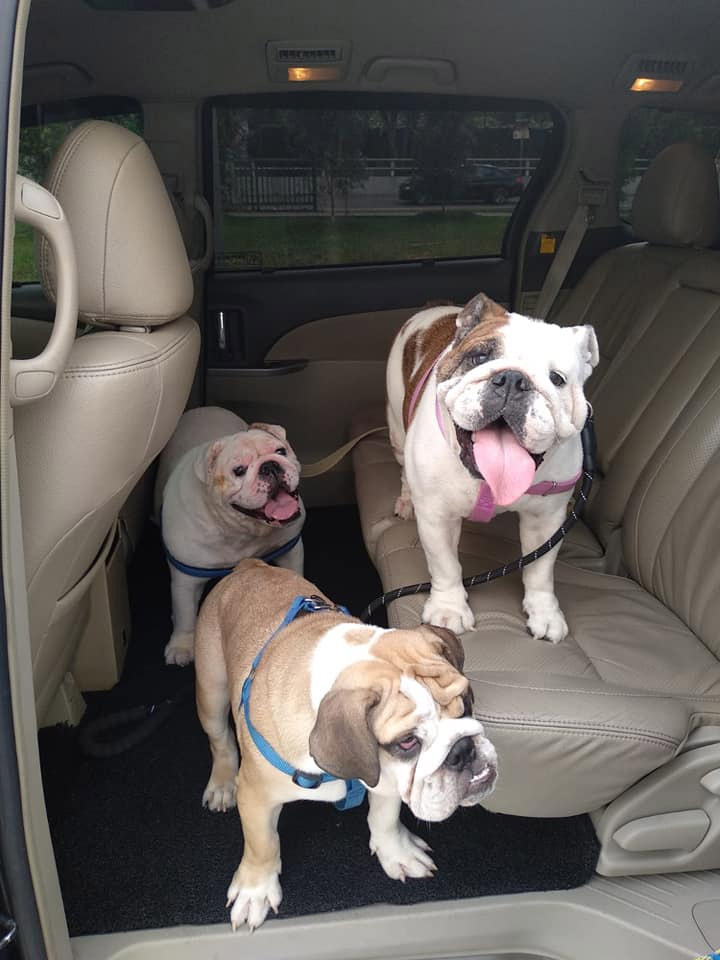 Source: SG Pet Taxi
Having been in the industry since 2007, SG Pet Taxi is a familiar name amongst pet owners. With the goal of providing pets and their owners with a comfortable and safe journey, their 24-hour chauffeur service comes with a range of options such as Limo service and Airport/Cargo pickup.
For the complete experience, SG Pet Taxi also offers clients concierge services that include dog walking and drop-offs to vets in Singapore or groomers. However, do remember to book your ride in advance.
Their prices range from $50 per trip from 9am to 5pm for non-peak periods and $60 from 9am to 5pm for peak periods. However, for bookings after 5pm, prices are quoted as $60 and $ 70, respectively. SG Pet Taxi also accepts emergency trips at $70 and above.
SG Pet Taxi by Bami & Coco
www.sgpettaxi.com | (65) 9766 6765
Uncle Loo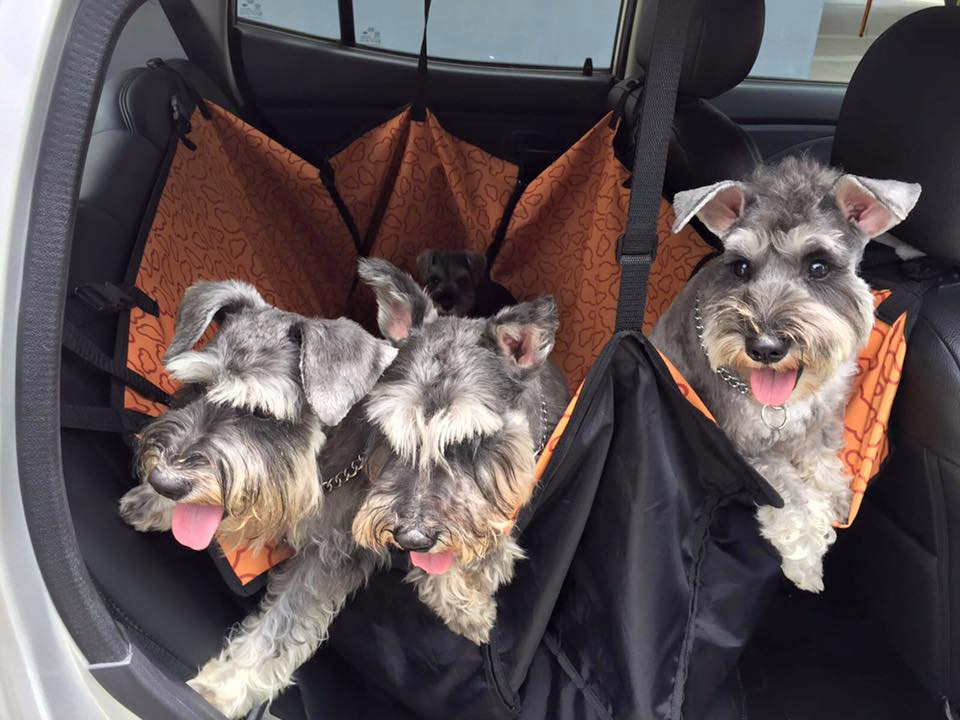 Source: Happy Dog Pet Taxi
Uncle Loo pet taxi service is known for being reliable, responsive and accommodating. With raving reviews from previous clients on Uncle Loo's prompt and friendly service, you can be assured of the same treatment for your ride.
Uncle Loo's car also comes with a hammock-like seat cover for your furkid's comfort. The covers are washed thoroughly after every use to ensure and maintain safety and hygiene for every client. Apart from dogs, Uncle Loo has also ferried non-furry pets such as birds.
However, the charges here are based on your location. Before you book a ride, it's essential to drop Uncle Loo a call or text at 8653 7778 for a quotation. Do note that Uncle Loo does not accept emergency trips.
Uncle Loo
(65) 8653 7778
The Fourkids Family
Established in 2015, The Fourkids Family has built a positive reputation and name for itself. Dean, the founder of the pet transport service, is also a certificate-holder of Pet Care and Management, guaranteeing a safe and enjoyable journey. A 24-hour operation, this taxi service also caters to pets including cats, rabbits and hamsters.
Unlike most pet taxi services, The Fourkids Family offers transport packages, offering pawrents a convenient and cost-efficient alternative. The standard price starts at $35 per trip from 9am to 5pm and $50 per trip from 5pm to 9am. However, the packages start at $300 for 10 trips from 9am to 5pm and $400 for 10 trips without time restrictions. Both packages are valid for a year.
The Fourkids Family taxi service prides itself in maintaining and offering a hygienic and safe trip for all by disinfecting the car after every trip.
Fourkids Family
www.thefourkidsfamily.com
thefourkidsfamily@gmail.com | (65) 9791 8209
LuckyPetStyle Transport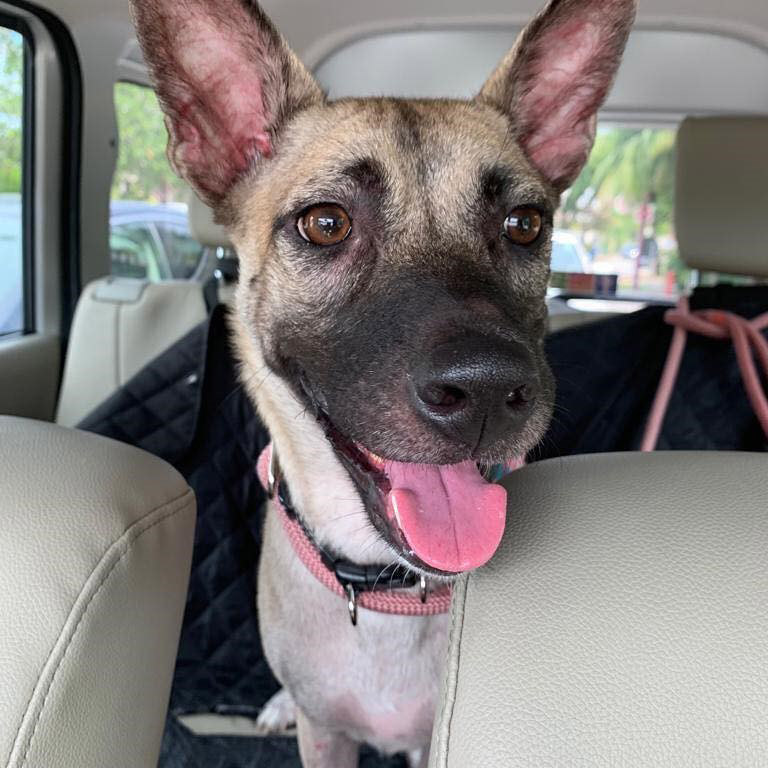 Source: LuckyPetStyle Transport
LuckyPetStyle Transport has been reputed to be a reliable, prompt and punctual service among its clients. In addition to a car, LuckyPetStyle Transport offers pawrents the choice of a van, catering to the needs of large groups or larger dogs.
A 24-hour service, LuckyPetStyle Transport also provides additional services such as ferrying your pets to appointments and pet sitting. Apart from canines, LuckyPetStyle Transport also ferries felines. However, do note that the cost per trip is based on the location of your destination.
LuckyPetSTyle Transport
www.facebook.com/pg/LuckyPetStyles
luckypetstyle@gmail.com | (65) 9660 1193
With these pet taxi services, you can travel hassle-free and finally explore the sunny island with your best fur-end! However, do note that prices stated are not inclusive of ERP, surcharges or Sentosa Admission Fees.