The essential products for some serious pampering
With its eye-catching packaging that comes in dog bone bottle caps and vibrant colours, Pet Head Shampoo stands out from the crowd – as it should. The comprehensive line of pet products, which caters to all your furkid's grooming needs, was created by Kyara Mascolo – co-owner and co-founder of Toni & Guy Salons & Academies, and co-creator of the highly-raved TIGI Bed Head hair products!
Using the same human-quality formula but pH balanced for pets, you can rest assured that your furkid will get both a clean and healthy wash. Check out some of their products to make bath time enjoyable for your furkid!
1. For smelling fresh all day, err' day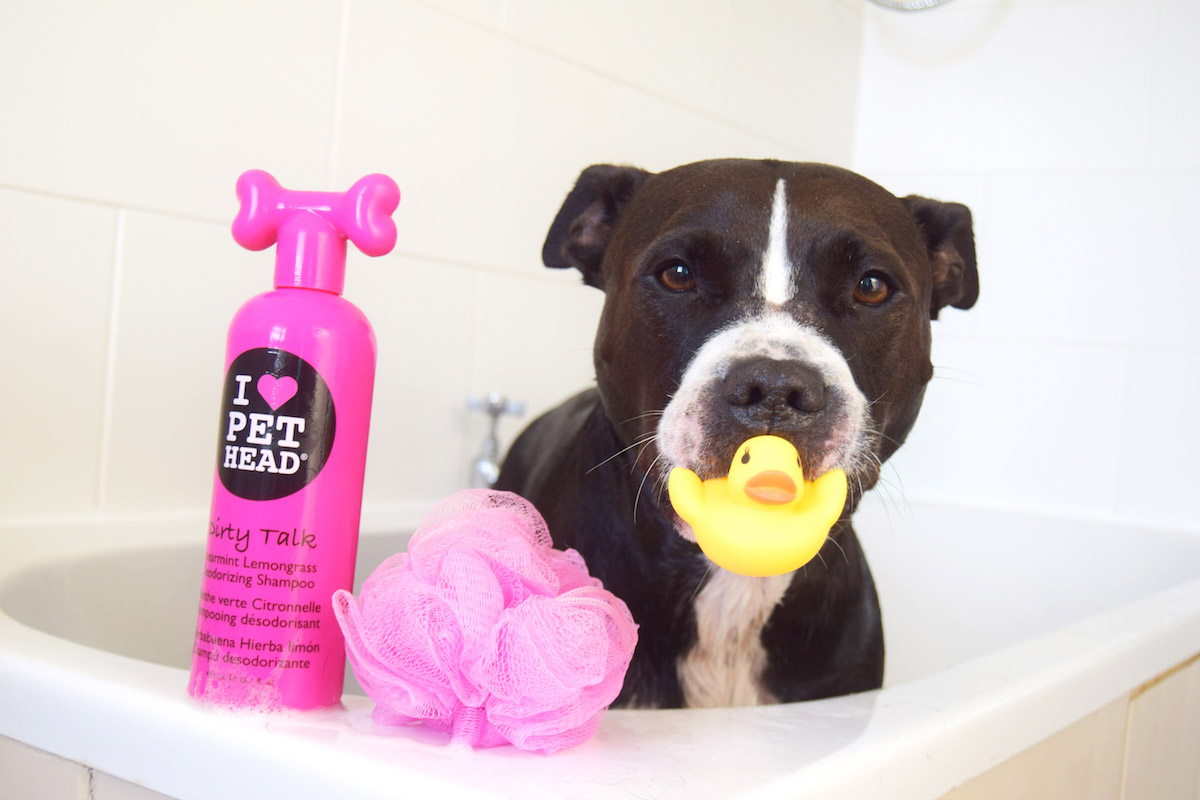 Dirty Talk
Dirty Talk is not your basic shampoo – instead of just covering up the smell and odour, this deodorising shampoo neutralises the odour for a long-lasting effect. Besides, it comes in a refreshing Yummy Orange scent, which will have your furkid smelling good and fresh all day!
2. For Tender Lovin' Care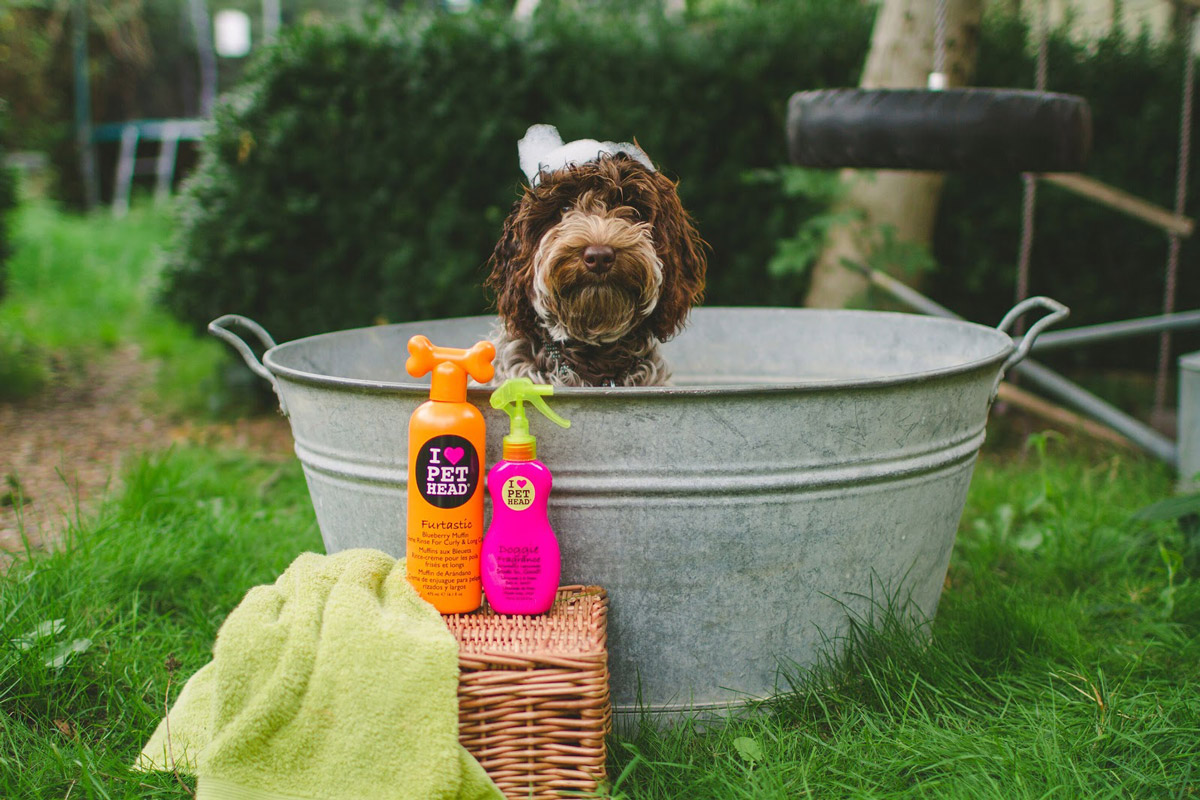 Source: Pet Head Shampoo
Life's An Itch
A skin-soothing shampoo, Life's An Itch is a special formula for dogs with dry, itchy skin. In addition to providing your pet skin relief with ingredients such as oatmeal and aloe vera, this shampoo gives your furkid a soft and silky coat and helps to maintain its shine afterwards. That's not all – its refreshing watermelon scent keeps your furkid smelling of the fruity aroma even in the sweltering heat!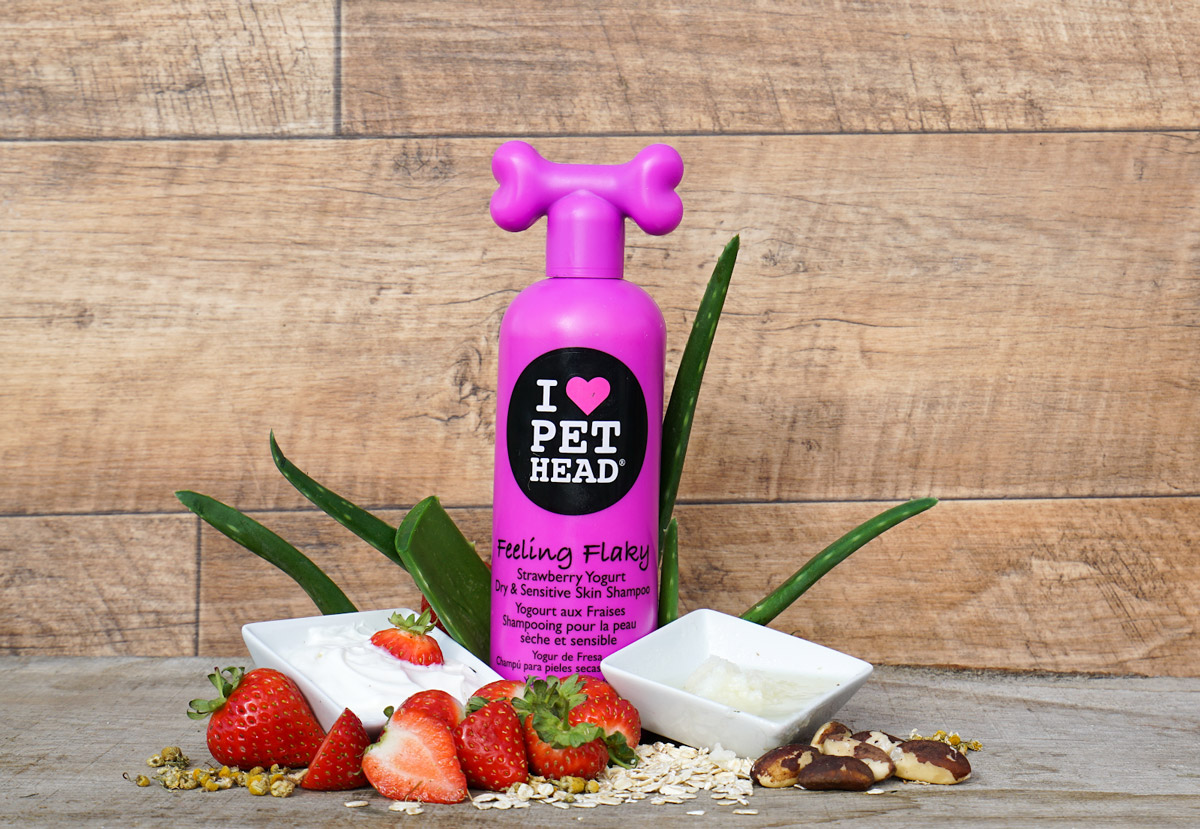 Source: Company of Animals 
Feeling Flakey
Dogs are prone to dry skin just as humans are, which is where the Feeling Flakey Shampoo comes in handy. To prevent your furkid from scratching itself, which can cause more damage, this shampoo for dry and sensitive skin conditions your dog's skin and coat to help it restore its natural lustre!
Puppy Fun!!
This hypoallergenic shampoo is perfect for your puppy's tender skin. In fact, the Puppy Fun!! Puppy Tearless Shampoo is so gentle that it does not sting your puppy's eyes even if they come into contact with its soapsuds! With this, your puppy will not only feel safe and comfortable during showers, but may even look forward to its weekly baths.
3. For all-rounded care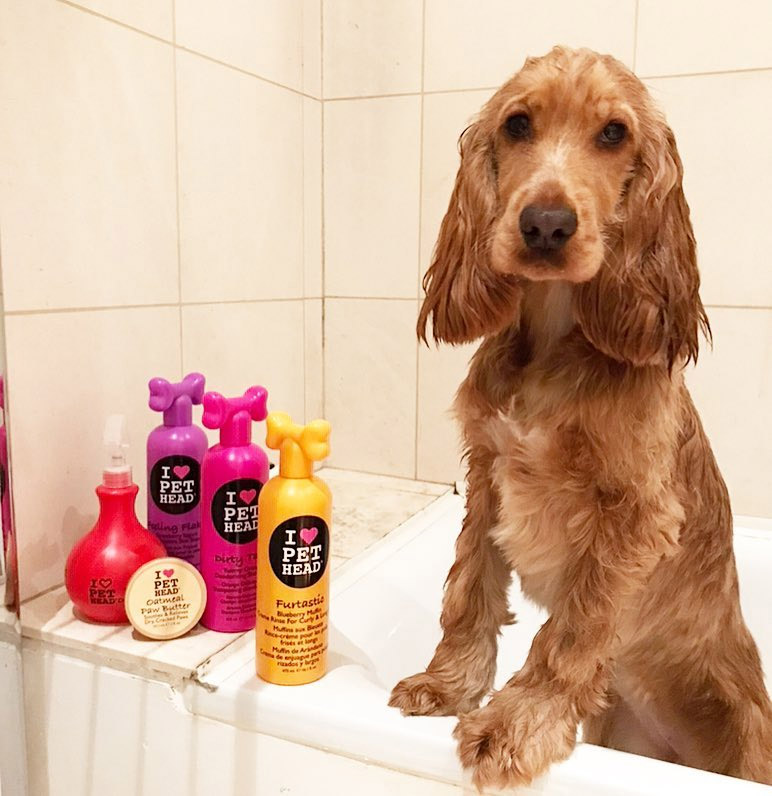 Source: @its_betty_cocker
High Maintenance 
To give your pet's coat an extra shine, try the High Maintenance Leave-In Conditioner! Your furkid may be high maintenance, but this makes it quick, easy, and convenient for you – you simply have to smooth the product into your pet's hair after its daily shower. This is the key to looking and feeling good – an extra pampering your pet will surely appreciate!
Oatmeal Paw Butter
A full grooming session should take care of your furkid from head to toe, and the Oatmeal Paw Butter does just that. With all the running and jumping, the soft pads of your dog's paws are prone to being dry and cracked. The ingredients of shea butter, oatmeal, and coconut oil amongst others can soothe and relieve your furkid's paws so that it can continue walking by your side in your incredible adventures together!
4. For taming knotty pets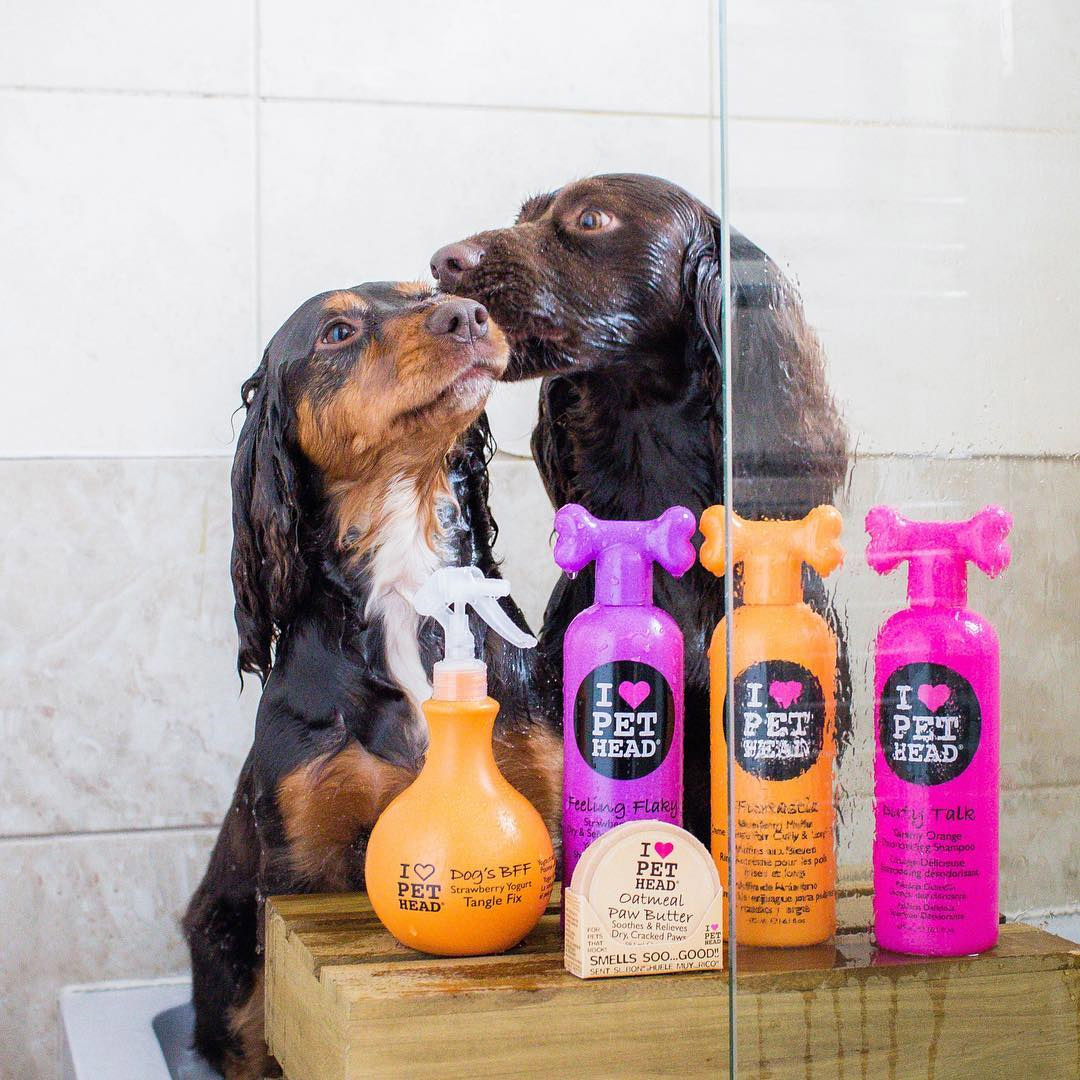 Source: @adorablecockers
Knot Detangler
One of the most common problems pet owners face is their pets' messy hair. While this might seem like a small issue, tangles and knots can easily develop into mats, which can be painful – especially when your pet licks or bites at them. Simply work this knot detangler into your pet's fur and comb your fingers or a brush through the messy hair to give your cat or dog a pain-free de-matting experience. The Knot Detangler is available for cats and dogs. 
De Shed Me!!
Should you be looking for a solution to your pet's shedding, it's right in front of you! The De Shed Me!! Shampoo not only reduces shedding but also removes excess hair to make the next grooming session much easier for you and your pet. The De Shed Me shampoo is available for cats and dogs and suitable for those with short, coarse, or long hair.
5. For a fuss-free kitty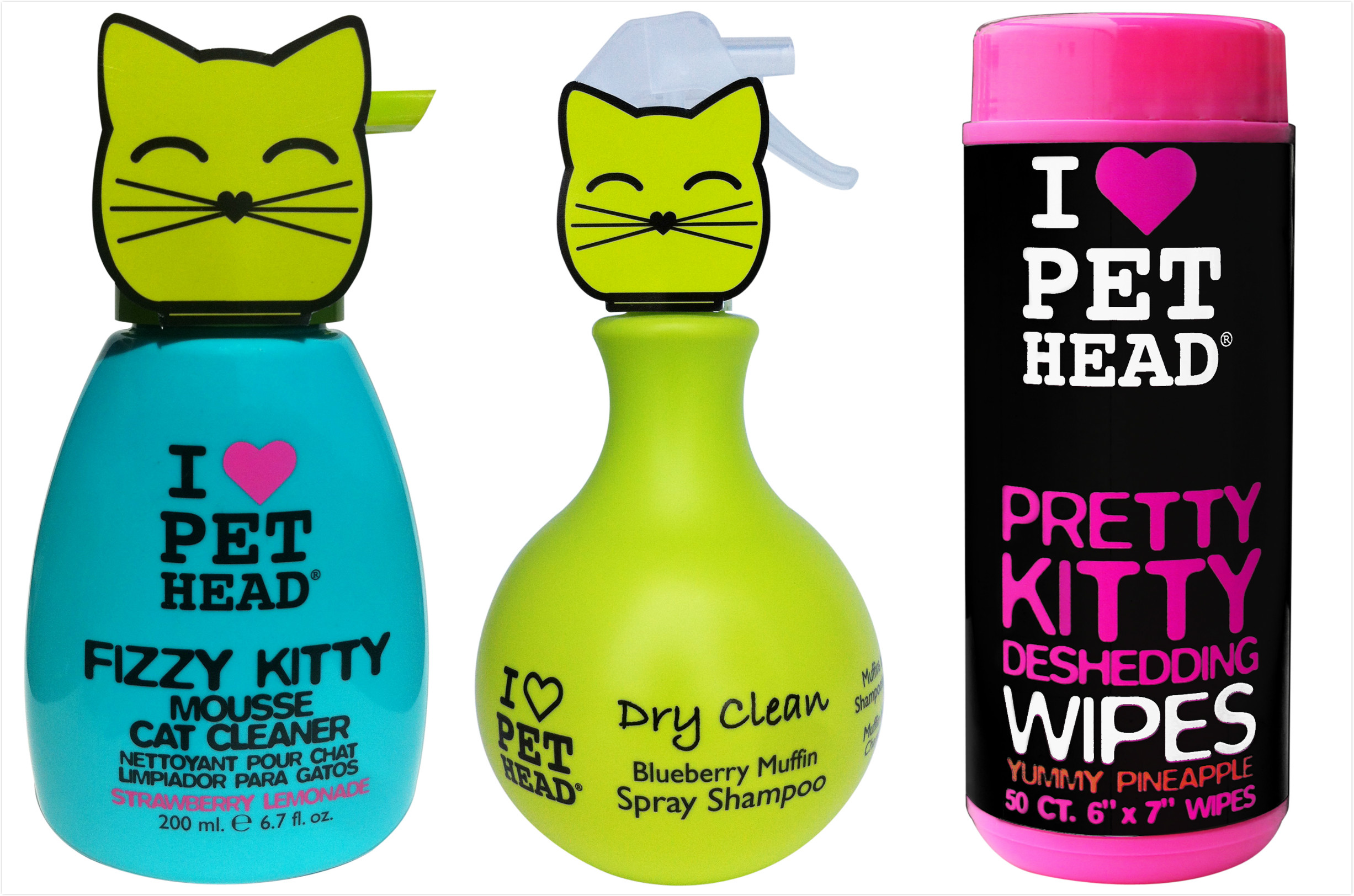 Source: Company of Animals
Fizzy Kitty 
For a fuss-free bathing experience for your Kitty who despises showers, look no further than the Fizzy Kitty Cat Cleaner in Strawberry Lemonade! All you need with this no-rinse, foam shampoo is a good massage, fluff-up, and comb-through to have your furkid smelling like strawberry lemonade in no time.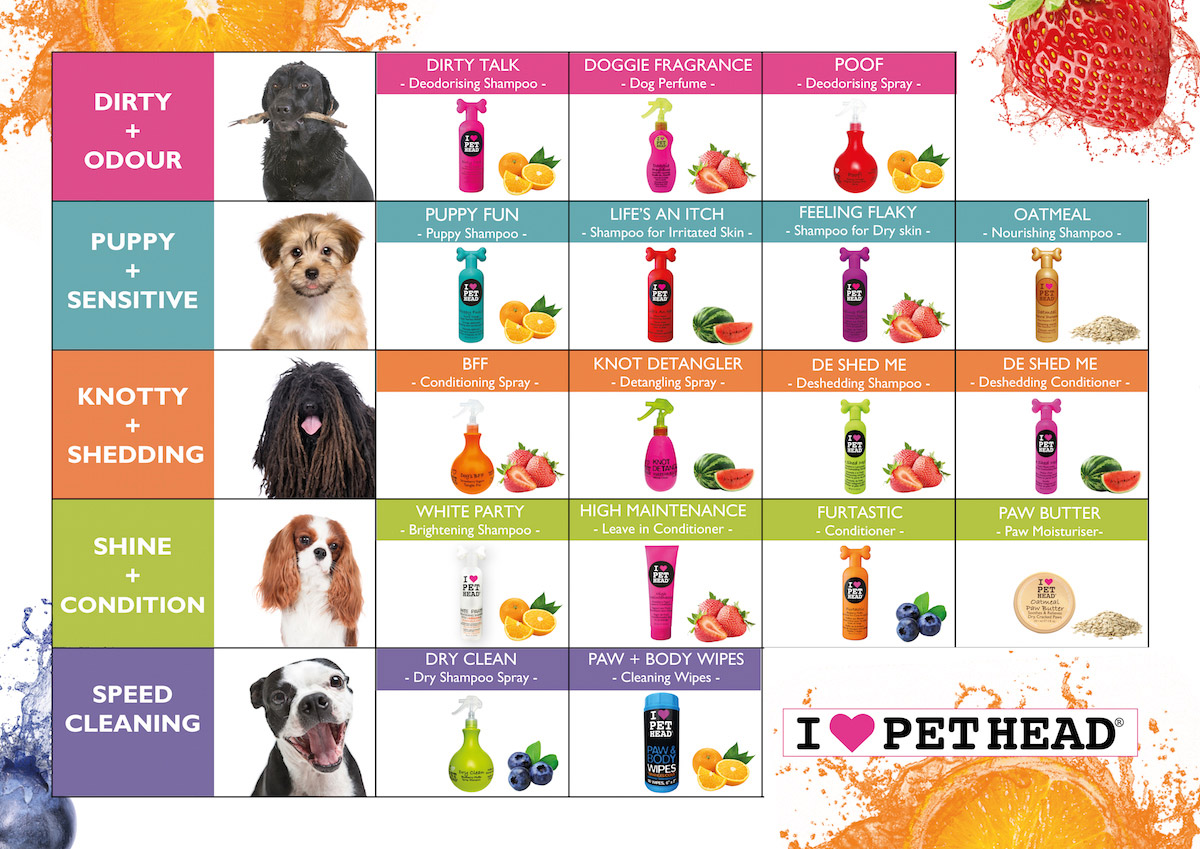 Can't wait to get your hands on these amazing Pet Head Shampoo products? Adec Distribution supplies them to a variety of pet retail stores all around Singapore, so contact them here to find out which store's nearest to you! Otherwise, check out the following videos for some more bath time fun. 
CHRISTMAS GIVEAWAY
Stand a chance to win a Pet Head gift set (2 products) for your furry friends this Christmas! We will be selecting 10 winners to receive their choice of 2 Pet Head products listed below, courtesy of Adec Distribution. The giveaway runs from 18th – 25th December 2019.
How to participate?

Like clubpets and AdecDistribution on Facebook
Fill in the form below select 2 products of your choice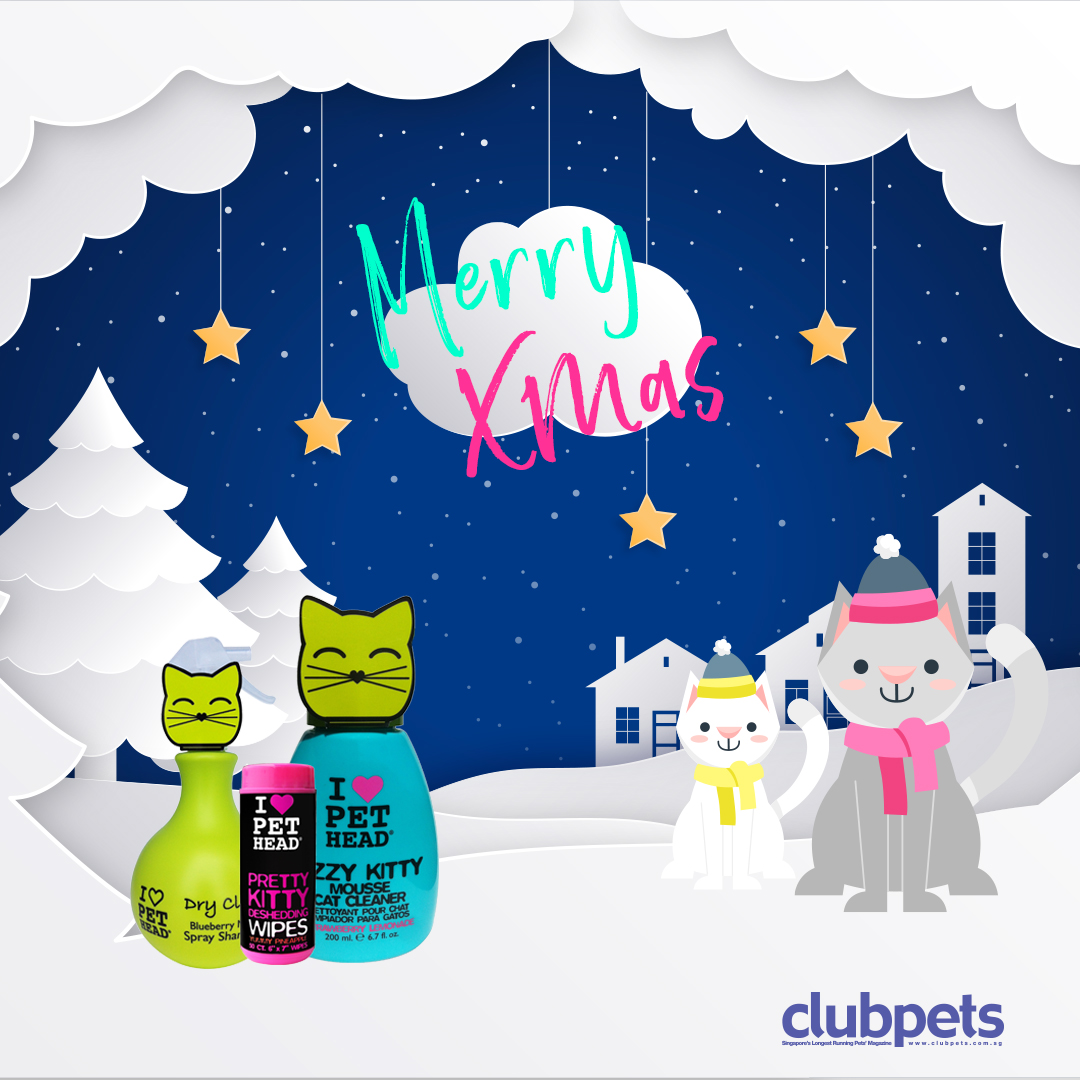 PET HEAD (Cats) x 5 winners
Oatmeal Paw Butter
Fizzy Kitty Mousse Cat Cleaner
Pretty Kitty Deshedding Wipes
Dry Clean Blueberry Muffin Spray Shampoo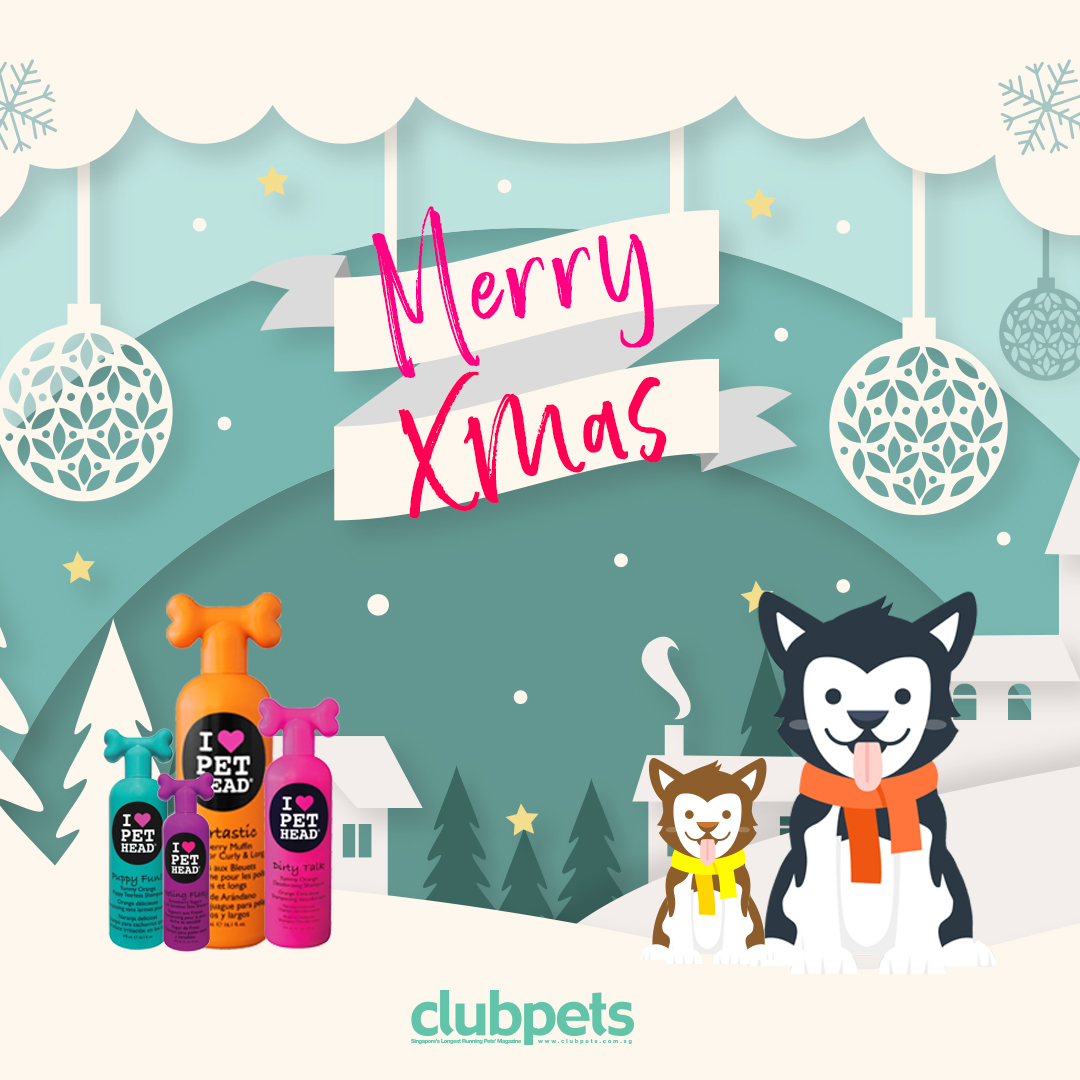 PET HEAD (Dogs) x 5 winners
Dirty Talk Yummy Orange Deodorising Shampoo
Doggie Fragrance Strawberry Lemonade Perfume
Poof Yummy Orange Deodorising Spray
Puppy Fun Yummy Orange Shampoo
Life's An Itch Watermelon Shampoo
Feeling Flaky Strawberry Yogurt Shampoo
Oatmeal Nourishing Shampoo
Dog's BFF Strawberry Yogurt Conditioning Spray
Knot Detangler Spray
De Shed Me Strawberry Lemonade Shampoo
De Shed Me Watermelon Conditioner
White Party Brightening Shampoo with Argan Oil
High Maintenance Strawberry Yogurt Leave-in Conditioner
Furtastic Blueberry Muffin Conditioner
Oatmeal Paw Butter
Dry Clean Blueberry Muffin Spray Shampoo
Paw & Body Wipes
This article was written for Adec Distribution Pte Ltd. 
Note: Thumbnail image from Pet Head Shampoo