Cover image source: gannett-cdn, variety and gannett-cd
What is talented, adorable and stealing hearts all over the globe? That's right, animal actors. There's nothing like watching a movie with these adorable animals that have done their part in making us laugh, cry and even horrified through their roles in movies or television shows. Here are seven animal actors that have played a crucial role in your favourite shows and/or movies!
Bart the Bear (II) in Game of Thrones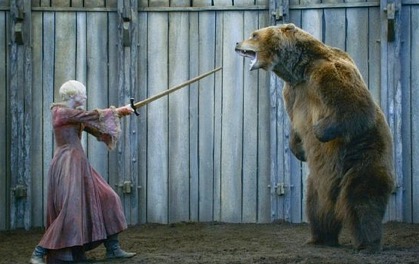 Source: gameofthronesfanon
Yes, you read that right. The bear in Game of Thrones is the real deal – making the bear fight scene in GOT more awesome than it ready is. Bart the Bear (II) has an impressive resume, as well as previous on-screen experience and is also known as Little Bart is named after its cousin and original Bart the Bear. The talented animal is a professionally trained actor and has the skillset of acting hurt, swiping and waving goodbye. A veteran actor, Little Bart is no stranger to cameras or being around its human co-stars, having starred in The Zookeeper and We Bought a Zoo.
Reggie in Captain Marvel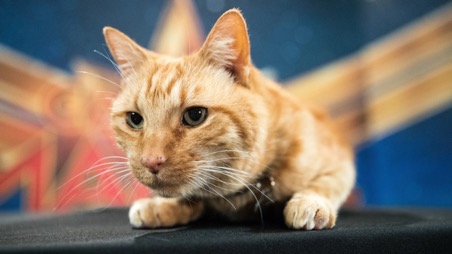 Source: gannett-cdn 
First of all, how adorable is the ginger cat? Definitely one of the highlights of Captain Marvel, Goose is played by Reggie, after being deemed the perfect representation of the feline character during an unrelated meeting. Though Reggie assumed Goose's character most of the time, three other felines, Archie, Rizzo and Gonzo stood in for their main lead. Reggie has also starred in various other movies such as The Hateful Eight, together with fellow feline Archie.
Tonic and Leo in Pet Sematary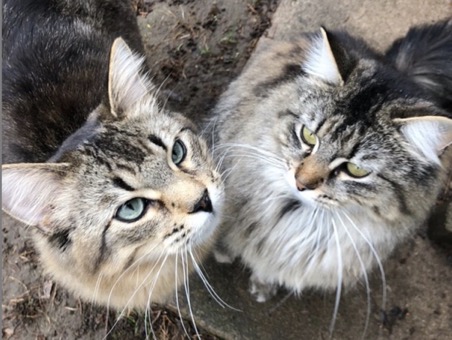 Source: imgur
An adaptation of Stephan King's book, the main highlight of the thriller movie was undeniably its feline cast. Church—the main feline character—was played by five felines with Tonic and Leo having the most screen time.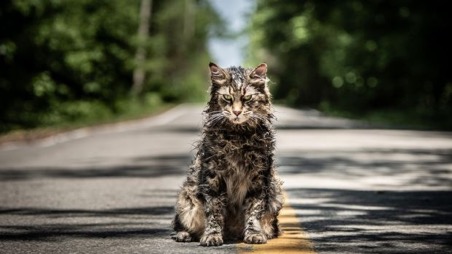 Source: irishtimes
Though they played the same character, both Tonic and Leo were trained based on their individual abilities. Tonic, identified as an action cat, snagged the role of the living Church. Leo, on the other hand, was ideal for the zombie version of Church, having excelled in quiet staring.
Jack "J.B" Bauer the Pug in Kingsman: The Secret Service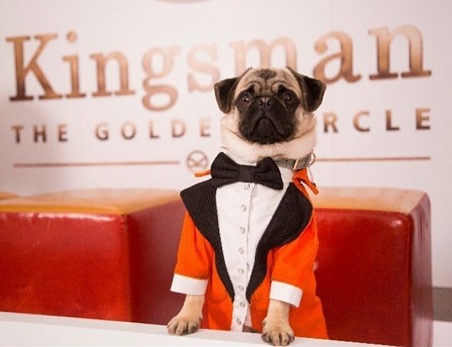 Source: Pinterest
According to the movie, to be considered a Kingsman, one crucial rite of passage is to pick a pup — Jack "J.B" Bauer the pug has got to be one of our favourites! While there were various other canines in the movie, J.B stole the show with its minuscule size and the journey that it shared with its owner Eggsy, the main lead. Above all, J.B, stole our hearts when it appeared in an orange tux, looking dapper and spy-dog material, at the premiere of Kingsman: The Golden Circle. After all, how does one resist a pup in a suit?
Benji in Benji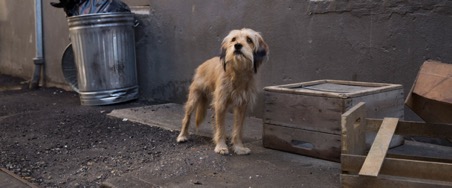 Source: rogerebert
Benji is making its way to our screens once again – this time, through Netflix. While the original movie was first released in 1974, the latest remake is up on Netflix with its newest canine star, Benji. Named after the movie and starring in its first-ever movie, Benji the canine was discovered in a shelter by Brandon Camp, the director of the latest movie remake. Not only was the mutt physically perfect for the role, but he was also said to be a natural at acting.
Shelby in A Dog's Way Home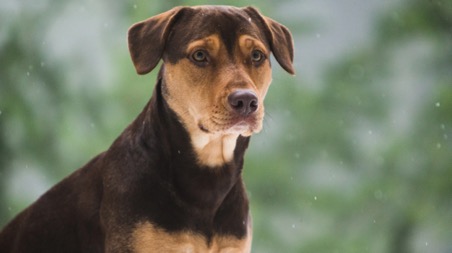 Source: usatoday
Similar to Benji, Shelby, the star of A Dog's Way Home rose to stardom from humble beginnings. Described as "the kind of dog that made you smile" Shelby was found in a no-kill shelter after being rescued from a garbage dump. The star dog checked all the requirements for the role from her breed of pit bull mix to her soulful eyes that perfected her portrayal of Bella. The best part? Shelby is now a therapy dog for children with autism and does her rounds in hospitals as well, imitating her fictional character's role of making a difference in another's life.
Bob in A Street Cat Named Bob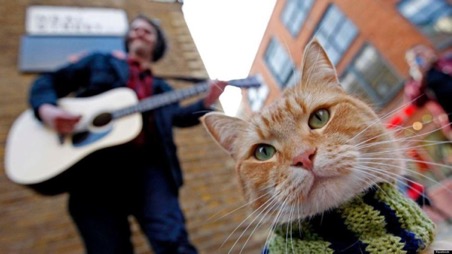 Source: ocregister
Based on a true story, Bob the cat was exactly that, a street cat that unintentionally rose to fame. Though the initial plan was to cast experienced cat actors, Bob snagged the role by being himself. The feline was said to be a natural in front of the cameras and was even able to follow the script. However, that's no surprise, considering the script is about him. As with the other animal roles, Bob also had six other felines to stand-in for him to ensure he was not over-worked and to portray the parts he wasn't able to. Did we miss out on your favourite paw-lebrity? Let us know in the comments below!