Source: Kibbles n' Krowns
Do your pets mean the world to you? Ever wanted to immortalise their natural beauty for all to gaze upon and admire? Do you have a flair for dramatics and believe that the best moments in life are spent being goofy and laughing through them? Well, if you answered "yes" to these questions, then Kibbles n' Krowns has just the service for you!
As the saying goes, "Art imitates life". Here at Kibbles n' Krowns, their team of experienced photographers and digital artists strongly believe in capturing the best of your pet's personality in every portrait. In view of the recent trend of custom portraits sweeping across the US and European nations, Kibbles n' Krowns saw it as an opportunity and jumped on the bandwagon to display their expertise in digital design and skillfulness in operating printing machinery to curate top-quality pet portraits.
The Best of Both Worlds: Quirky but Realistic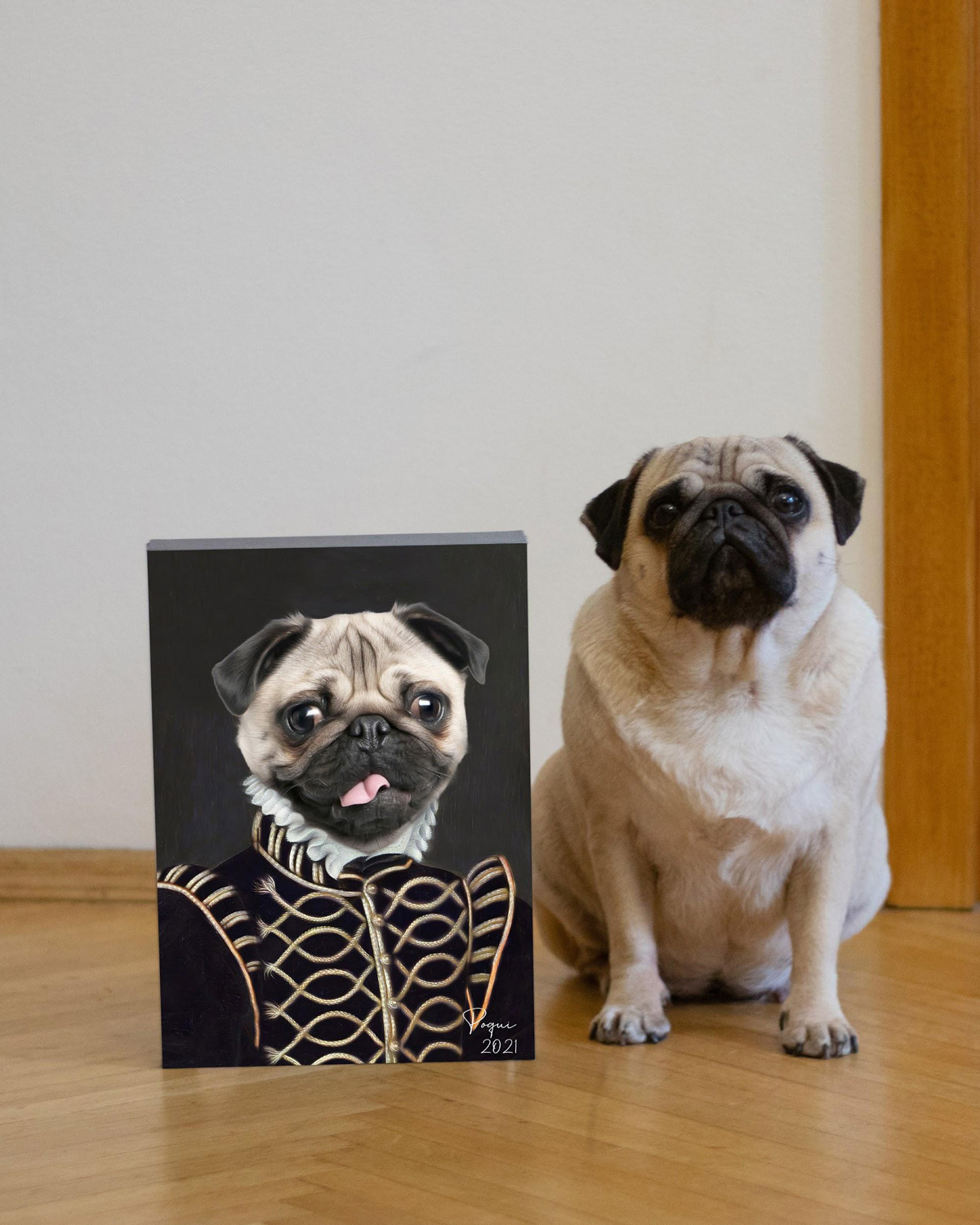 "Napoleon Bonaparte" pug
I'm sure we're all aware of those cutout photo stand-ins at tourist attractions right? It's those imageboards where anyone can walk up to and rest their chin through a hole to snap a wacky photo to commemorate a wacky moment.
Likewise, Kibbles n' Krowns aims to emulate the same effect for your pet by superimposing your pet's photo onto a comical backdrop of your choice — all through the power of photoshop. 
Through the stylish yet tastefully comedic eye of their digital artists, the team promises to deliver all the realism that a photoshopped "Napoleon Bonaparte pug" can bring to the table while highlighting your pet's own unique characteristic and facial expression.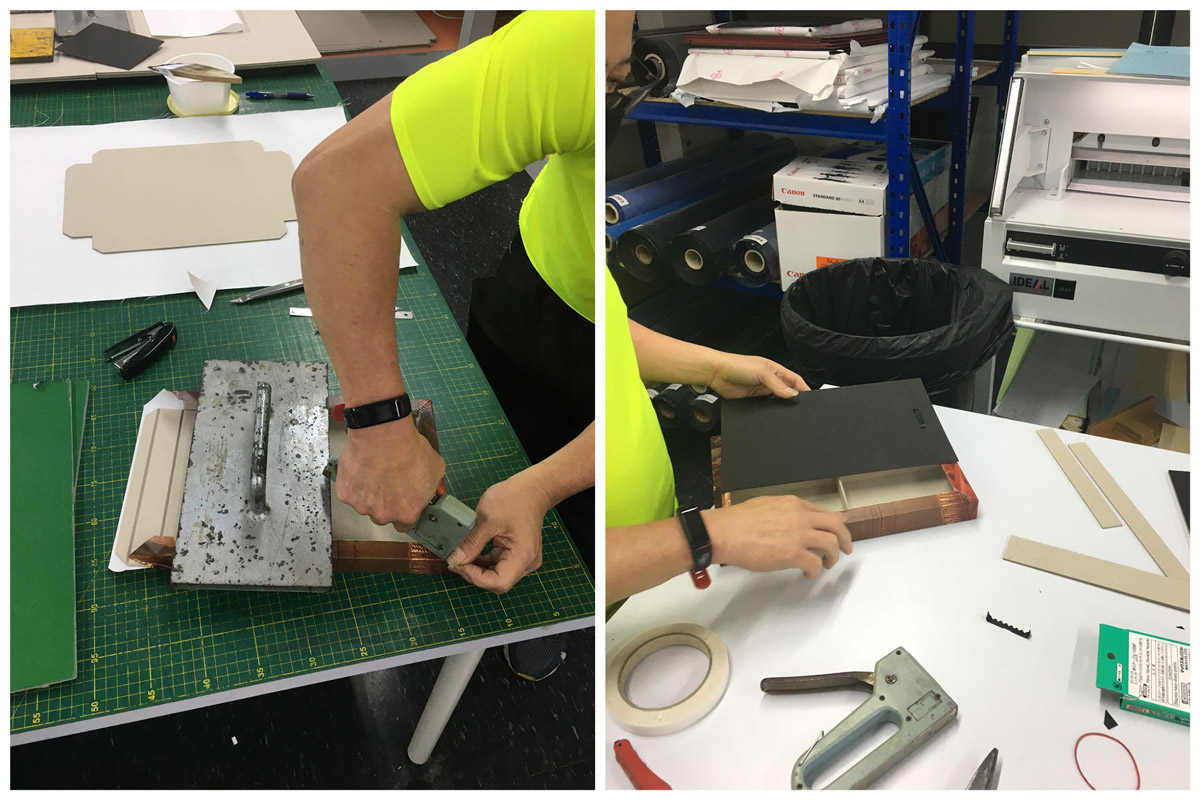 Portrait assembly process
Along with their state-of-the-art printing machinery and premium canvas materials and inks, the dedicated team pours their heart and creativity into every portrait piece. From digitally carving out your pet's intricate features and expressions to rendering the smoothest photoshop blends, the digital art team strives to elicit only the best reactions from their valued customers. 
But don't just take it from us; take the reviews of some of their happy customers.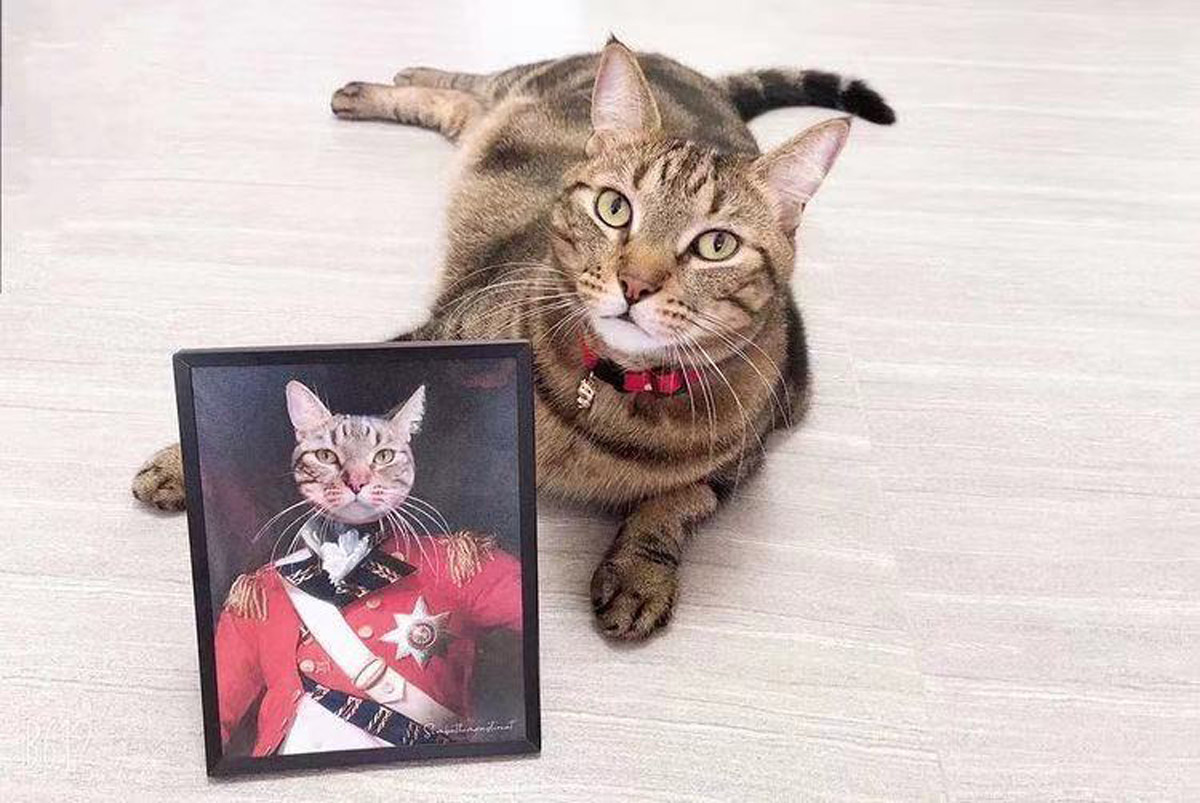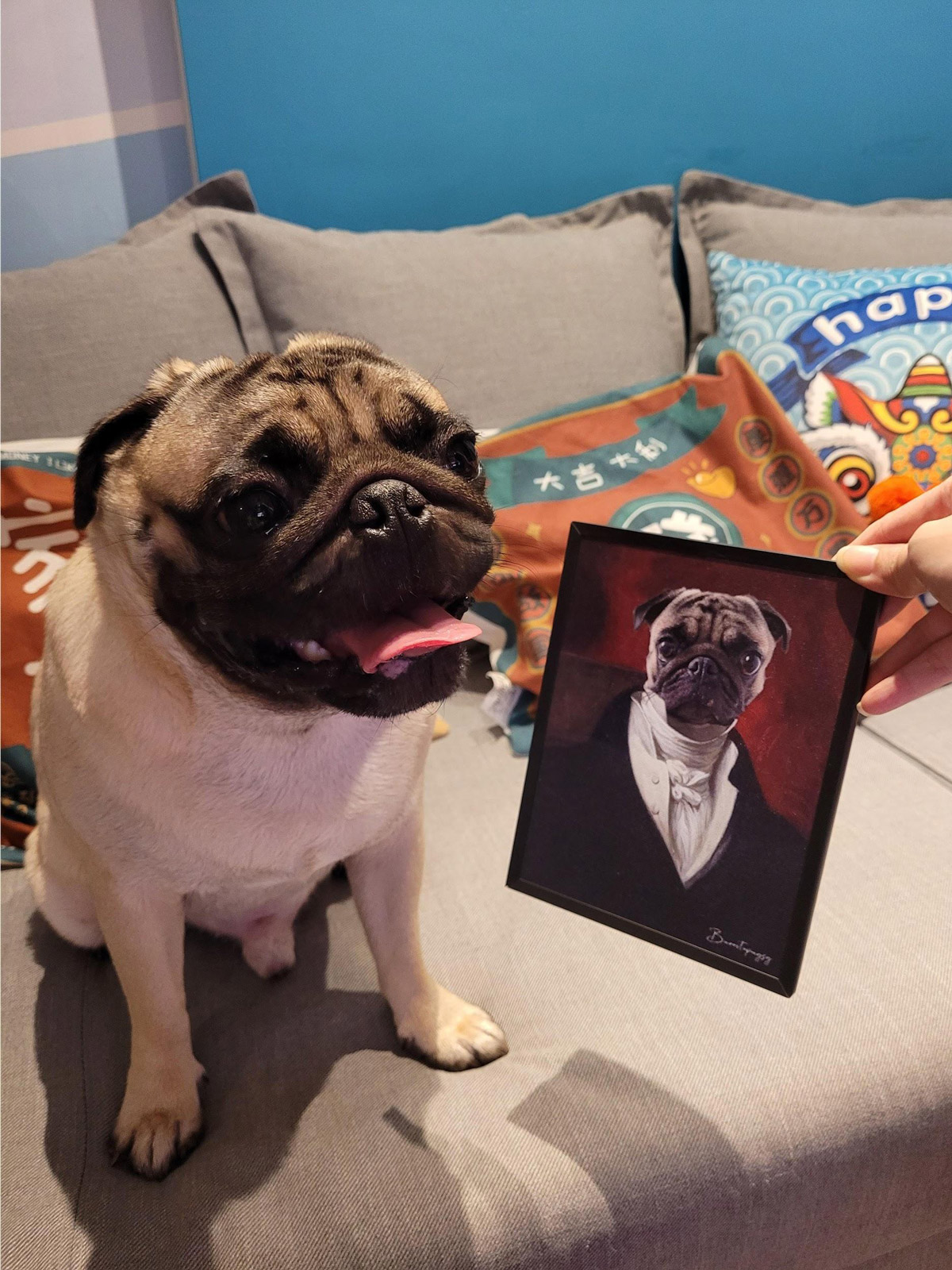 Portraits of "satisfied customers"
One Pet Portrait, Coming Right Up!
If you're still reading this and intrigued by their service, here's how you can place an order with them:
Step 1: Select your preferred theme from their wide collection of templates
Step 2: Upload your favourite photo of your pet
With their optimised user-friendly website, upload your photo with ease from anywhere, on any device. Additionally, ensure to upload the photo featuring the clearest facial expressions you wish to encapsulate in the portrait.
Step 3: Your order is good to go!
Every order is designed, printed, assembled and delivered with care. Customers can choose from two delivery options: Standard or Expedited. Timing of delivery will be dependent on the delivery service chosen.
After following all the above steps, your final product should look a little something like this.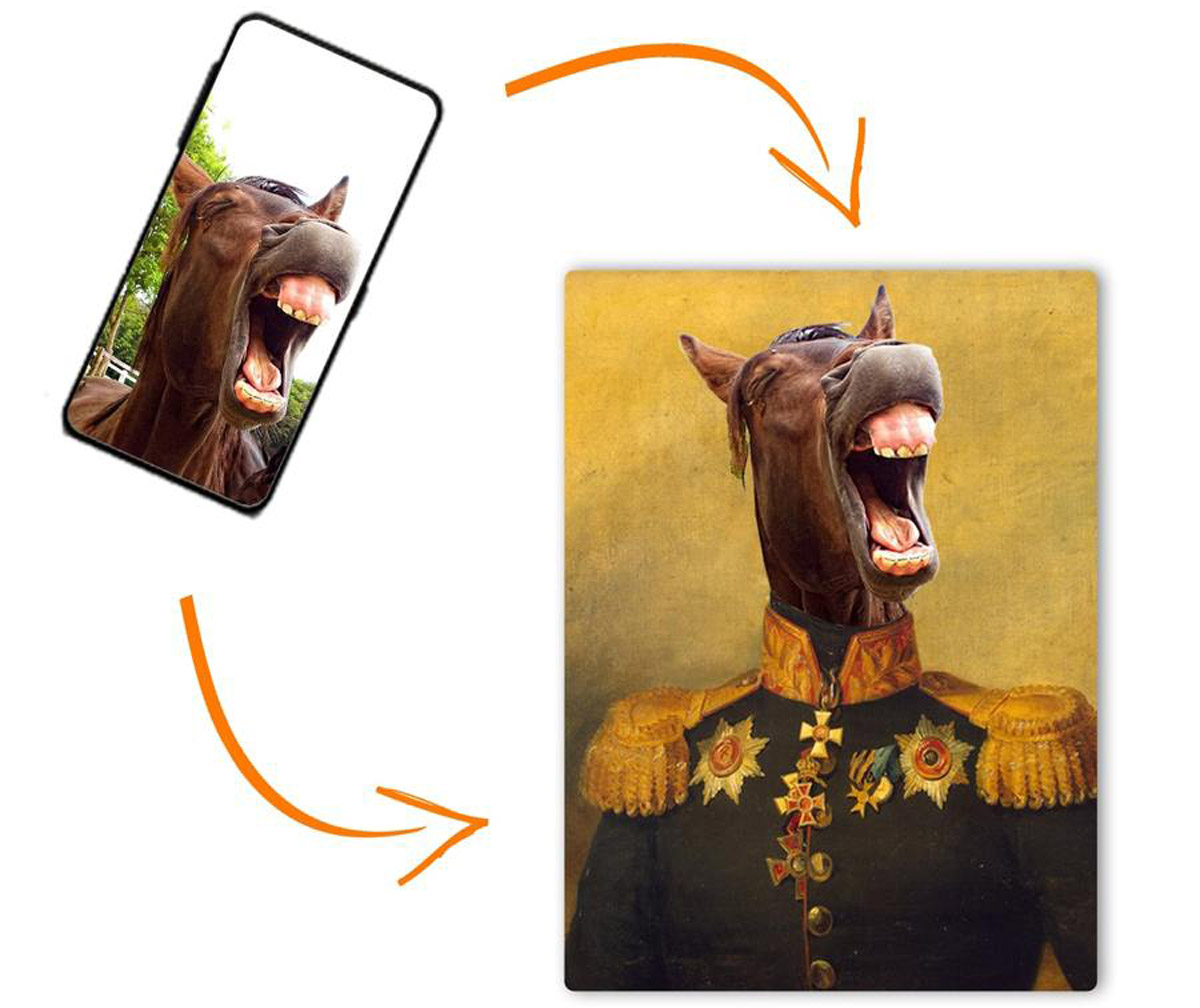 Example of finalised customised portrait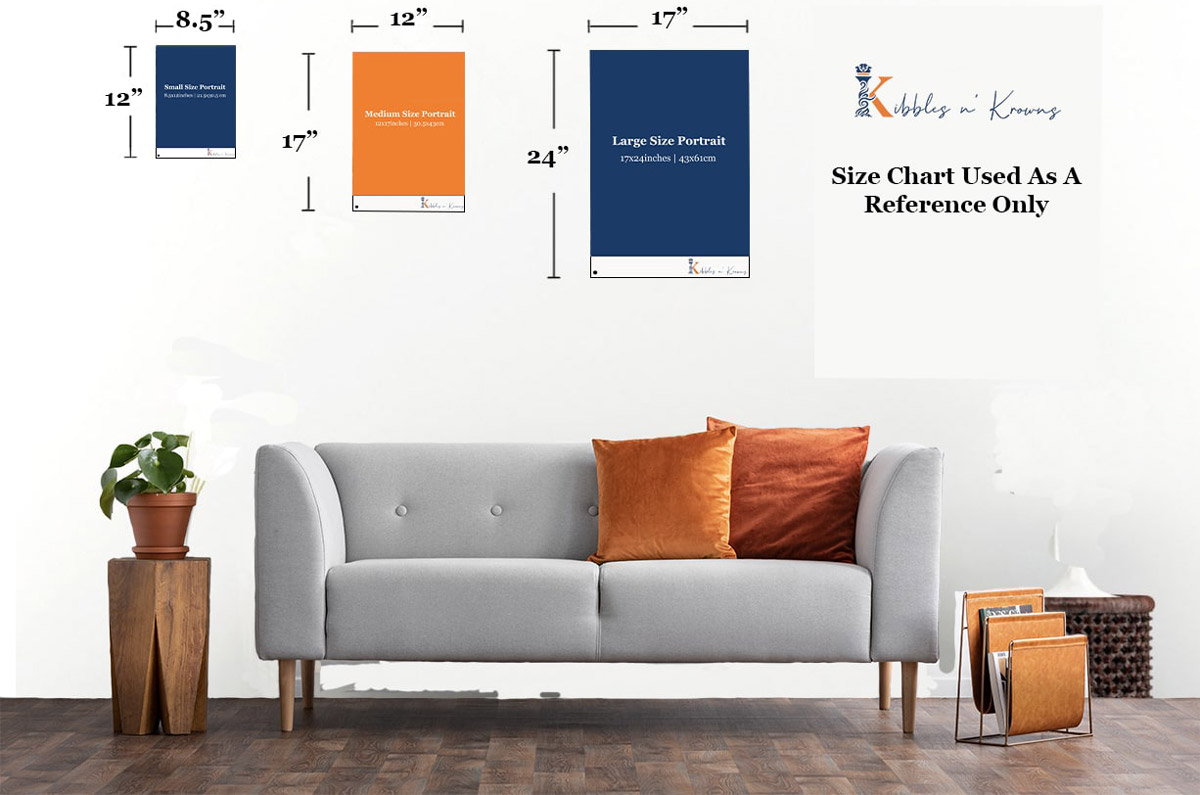 Portrait reference size chart for scale
With the local community's best interests at heart, all of their operations are based in Singapore — including a physical store and a personal 6,500 square feet printing facility. This way, the team is able to oversee the entire production process and ensure it goes off without a hitch.
Through the consistent support and patronage of locals over the years, the team has been able to grow from a humble start-up initiative into the full-fledged, respectable business that it is today.
That's why as a way of giving back to the community, Kibbles n' Krowns is proud to announce their latest partnership with us at Clubpets:
All Singaporeans are entitled to a 35% discount off their purchases in 2021. Simply quote "clubpets2021" upon checkout to enjoy your savings!
Happy shopping!