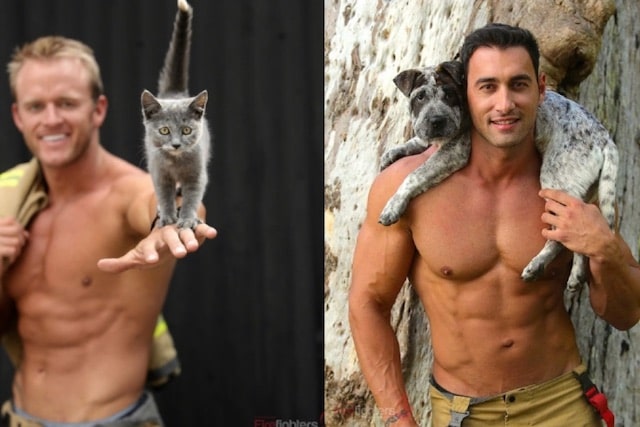 With the new year comes new calendars, and what better to usher in 2019 than animal calendars? After all, everybody loves having adorable, furry creatures to get you through the year. From firefighters so hot that they may very well start the fire to adorable critters, take your date game (pun intended) up a notch with these calendars!Australian Firefighters Calendar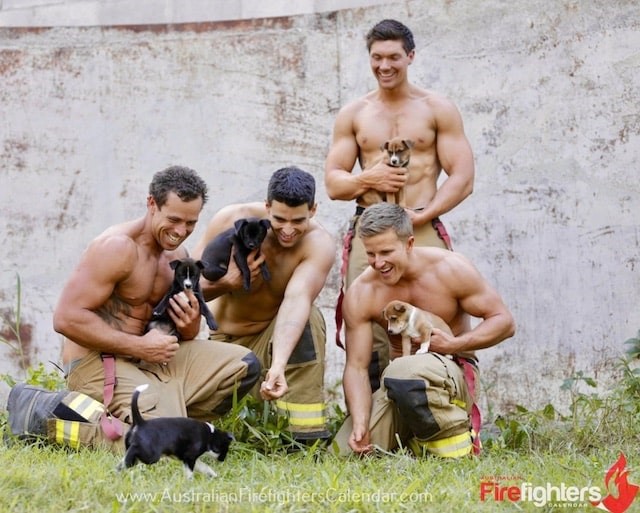 Source: Australian Firefighters Calendar
Please excuse us while we flip through the calendar for the 1000th time. Not only does the Australian Firefighters Calendar have ridiculously sexy, shirtless firemen posing with their firefighting equipment, these men are posing with the fuzziest, most adorable animals you can imagine.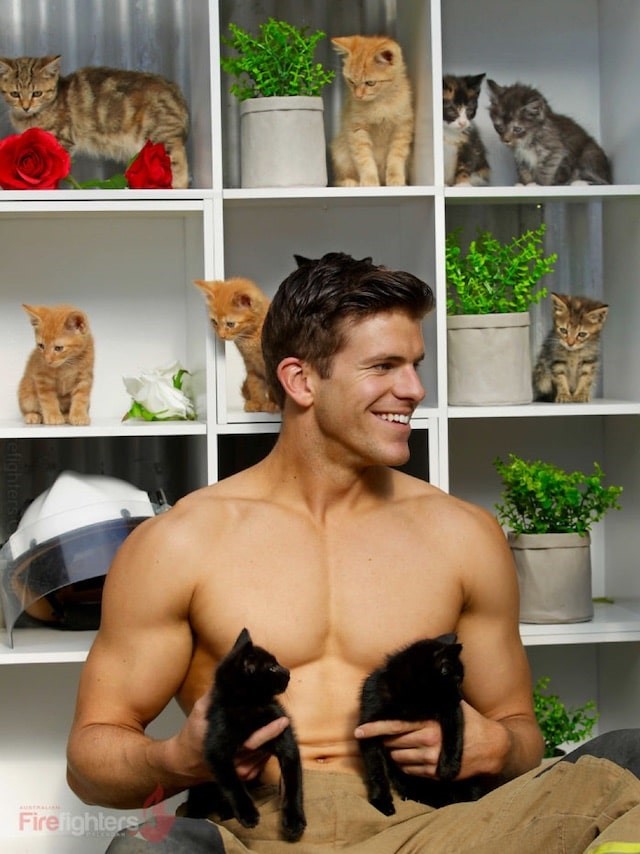 Source: Australian Firefighters Calendar
Honestly, we're not quite sure what can be a better combination than hot men and adorable animals. Better yet, they have cat and dog calendars for those in the respective camps and a general animal calendar, which features more than your usual pets including horses and meerkats!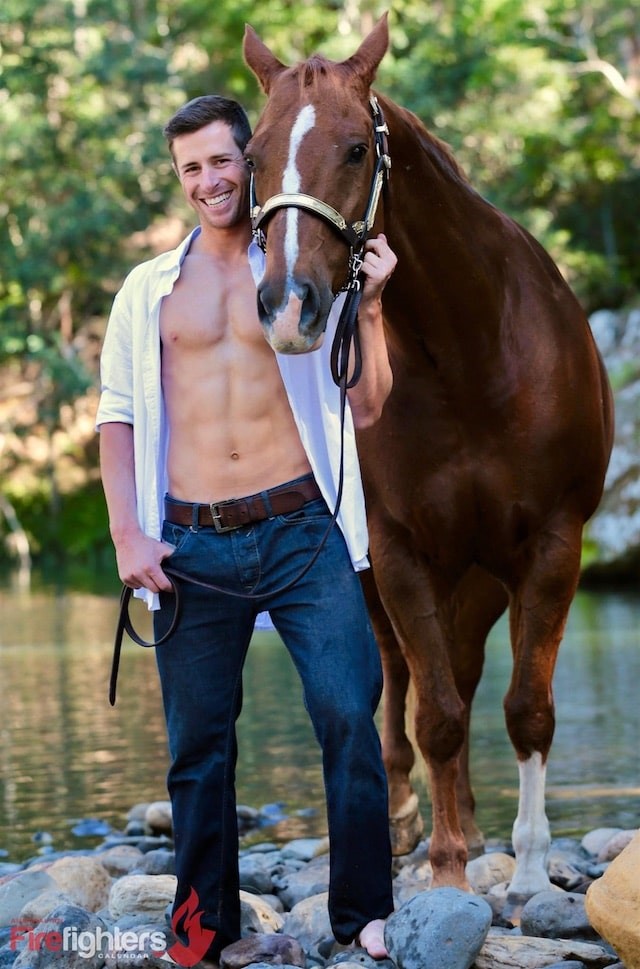 Source: Australian Firefighters Calendar
Purrrfect for animal lovers (and those who love men in uniforms), this calendar will definitely brighten your new year.Australian Firefighters Calendar, $20 (with $4.60 postage)

From Australian Firefighters Calendar

Vancouver Police Dog Calendar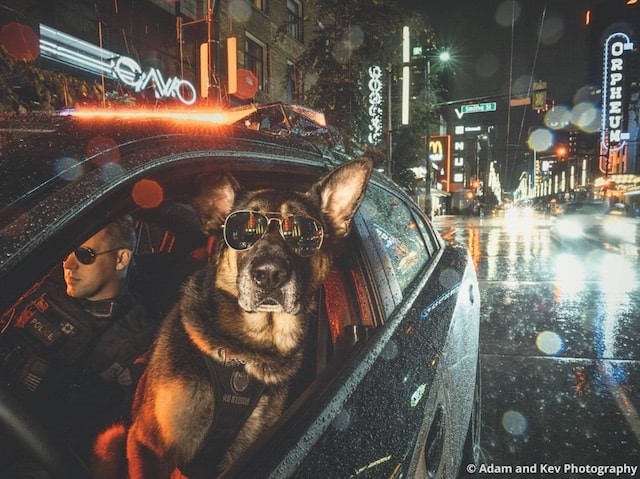 Source: Vancouver Police Foundation
The Vancouver Police Dog Calendar features the unit's dogs in an amazing photoshoot that will definitely put a smile on your face. What's not to love about these hardworking dogs who are both serious and playful?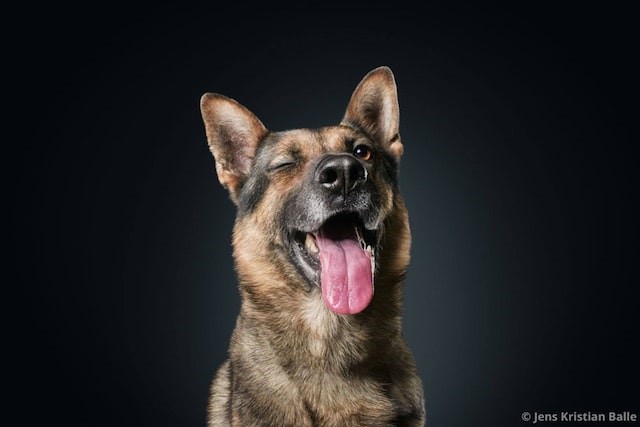 Source: Vancouver Police Foundation
Not much can be more heartwarming than lovable canines posing for pictures like the stars they are, but knowing the all proceeds for the Vancouver Police Dog Calendar will go towards the BC Cancer Foundation and the BC Children's Hospital Foundation certainly is one more brilliant reason to get it!Vancouver Police Dog Calendar, $20.50

From Vancouver Police Foundation Store

Pet Selfies Calendar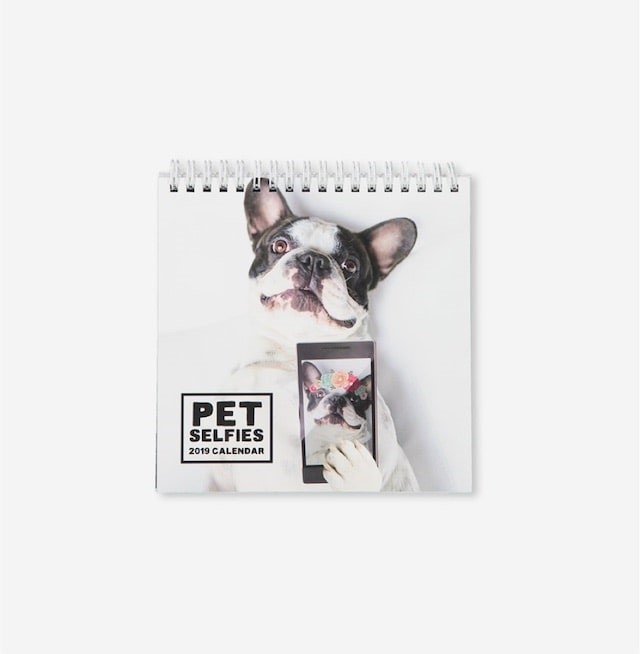 Source: Cotton On
There's no better way to amp up the cute factor than with animals just being their lovable, goofy selves. That's exactly what you'll get with this aww-worthy Pet Selfies Desk Calendar that showcases our best furry friends caught on camera being silly. Find the cutest pooches that'll be sure to make every upcoming month a little cheerier in the new year. sPet Selfies Desk Calendar 2019, $11.99

From Cotton On

With these amazing animal calendars, your 2019 is bound to start.