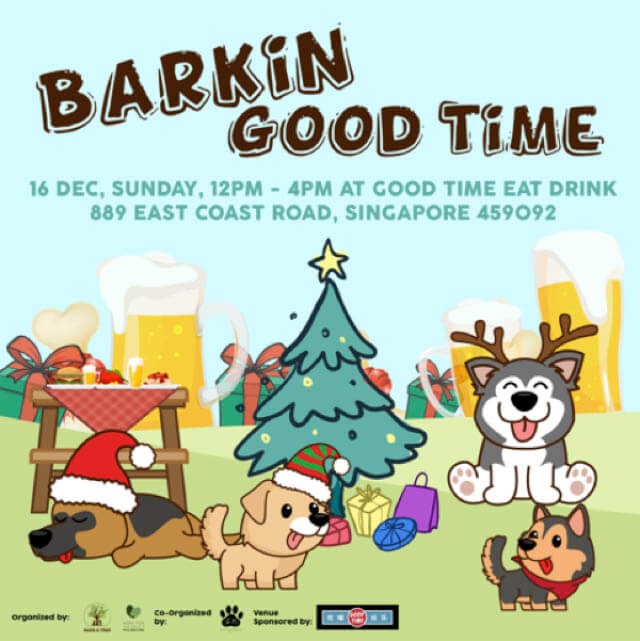 Christmas is the season to spend time with your loved ones and who better to celebrate Christmas with than your dog?
Organised by Bark A Tree and Hope For Animals and hosted by Good Time Eat Drink, the Barkin Good Time Christmas event is a great opportunity for you and your best furiend to have a day of fun and good food while you mingle with other furkids and dog lovers.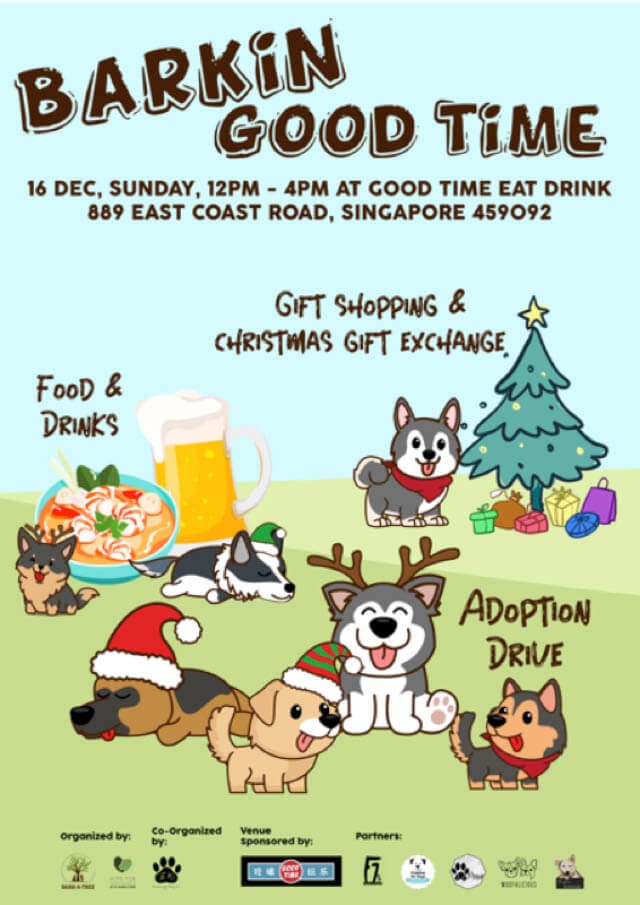 As you can enjoy delicious Peranakan food for lunch with an all-day Happy Hour special at Good Time Eat Drink, you may also pre-order your pup's meal from Isa Pets and Bakes. They've designed a menu exclusively for this event to ensure that your canine gourmands get their own delicious meal to eat alongside you.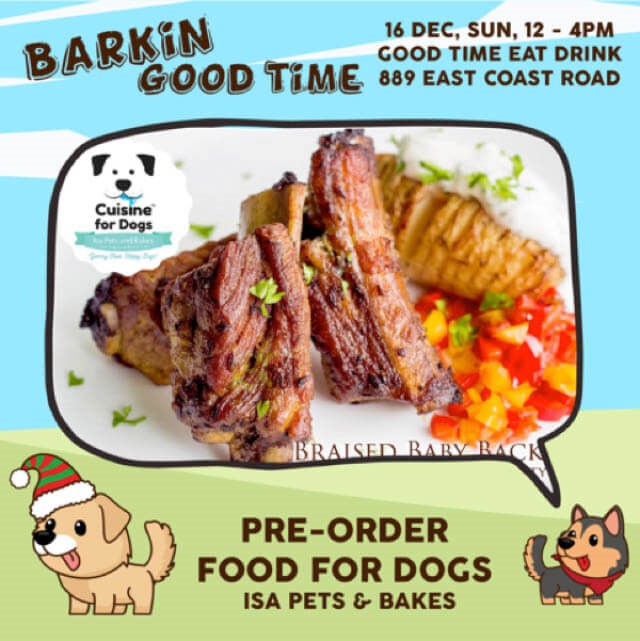 Choose between the mouthwatering Braised Baby Back Pork Ribs with Hasselback Potatoes and Minty Yoghurt or the scrumptious Honey Roast Duck to give your pooch a healthy, all-natural and delectable meal of their own. Just remember to pre-order the meals by 14 December on Isa Pets and Bakes website. There's also a no-bake cheesecake bundle that comes with a Woofalicious drawstring bag and Christmas gift tag so don't miss out!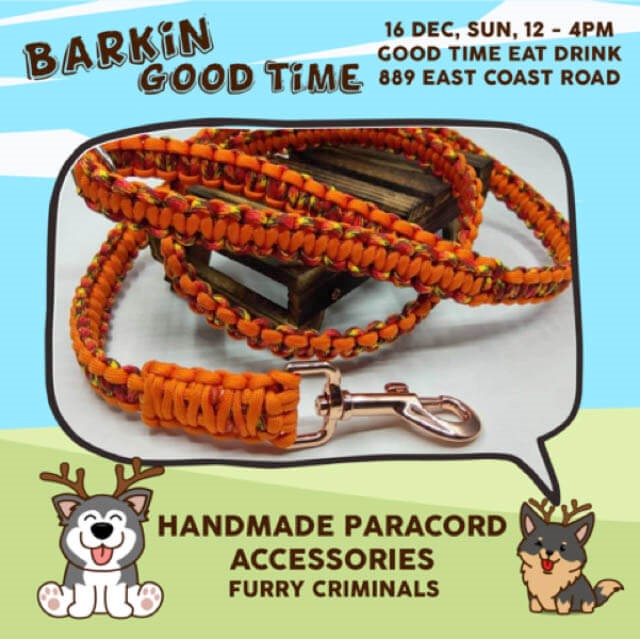 You can also get some Christmas shopping done with the various vendors that will be at the event. Find local Christmas cards, handmade pet accessories and leather products as well as food and treats for your precious furry pals. Since it's not just the season for gifting but also for giving, a percentage of the sales will go towards dog shelters. Do your part in supporting the furry community while spoiling your canine.
Speaking of gifting, if you're bringing your canines along, take part in the Barkin Good Time Christmas gift exchange! Just remember to prepare as many gifts as dogs that you're bringing to the event.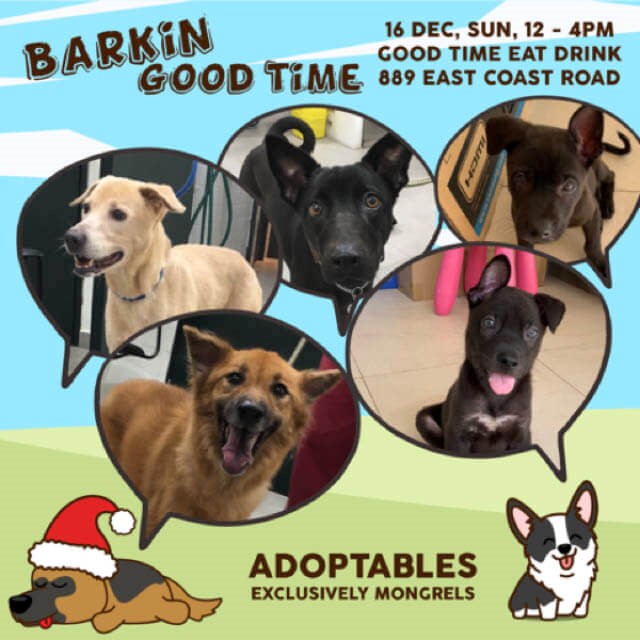 If you don't have a dog, but you love them, you're very welcome to attend as well! Entry is free and you'll get to meet all the friendly pups. There will also be an adoption drive by Exclusively Mongrels Limited and F-7 Friends of Seven. Perhaps you'll find a friend for life and a special canine you want to provide a forever home for!
Save the date, start wrapping a gift or two and bring your friends (both furry and non-furry) over to the Barkin Good Time Christmas event so that you can have a warm and fun Christmas celebration out with your best furiend.
Barkin Good Time
Date: 16 December 2018 Time: 12pm – 4pm Address: Good Time Eat Drink
Facebook
All images courtesy of Bark A Tree