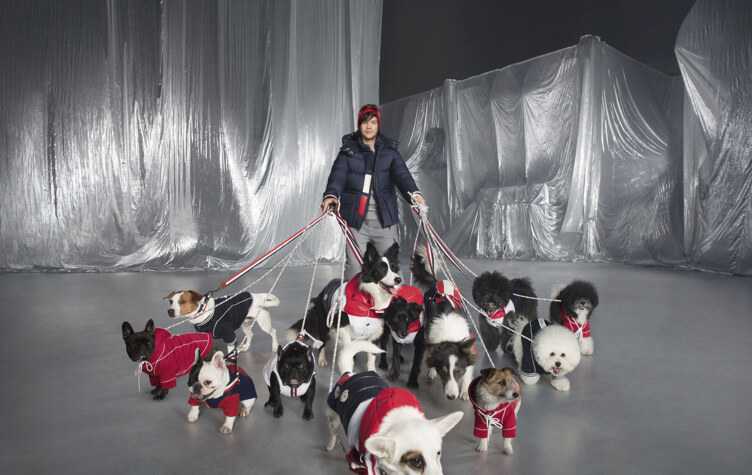 If you've got a nose for fashion, then you've probably wished more than once that you could have your pet join you in your forays into the world of haute couture. Introducing Moncler Poldo Dog Couture Fall-Winter 2018, a brilliantly conceptualised line of coats for canines.In collaboration with Poldo Dog Couture, Moncler has released a stunning mini collection this November. Tailoring Moncler's signature down jacket to fit our furry friends, dog owners can look to Moncler Poldo Dog Couture for stylish jackets that keep our loyal friends nice and warm, all while being delightfully fashion forward.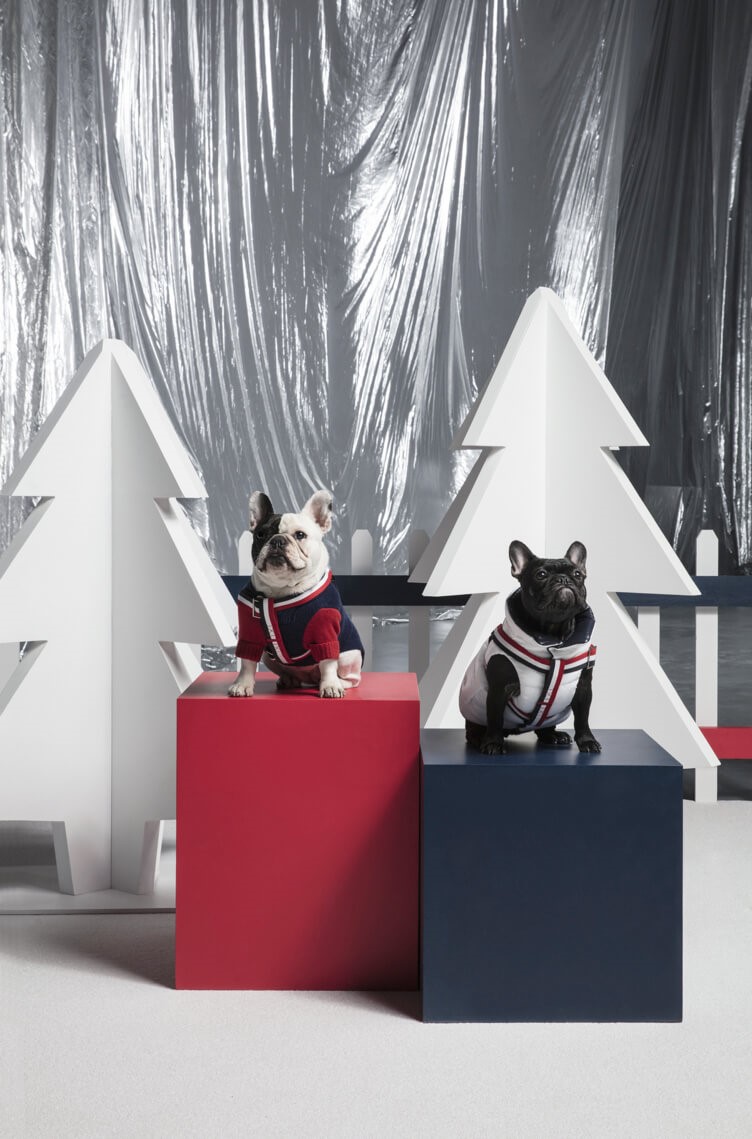 You may also choose between the two styles of waistcoat, one that is reversible and hooded, boasting the two-toned red and blue combination, and the other, in the French flag colours, which has a functional detachable hood for extra versatility. Perfect for keeping Fido warm on an adventurous day out! For an ultra-chic touch, add the matching collar and leash which also sport the striking tri-colour design.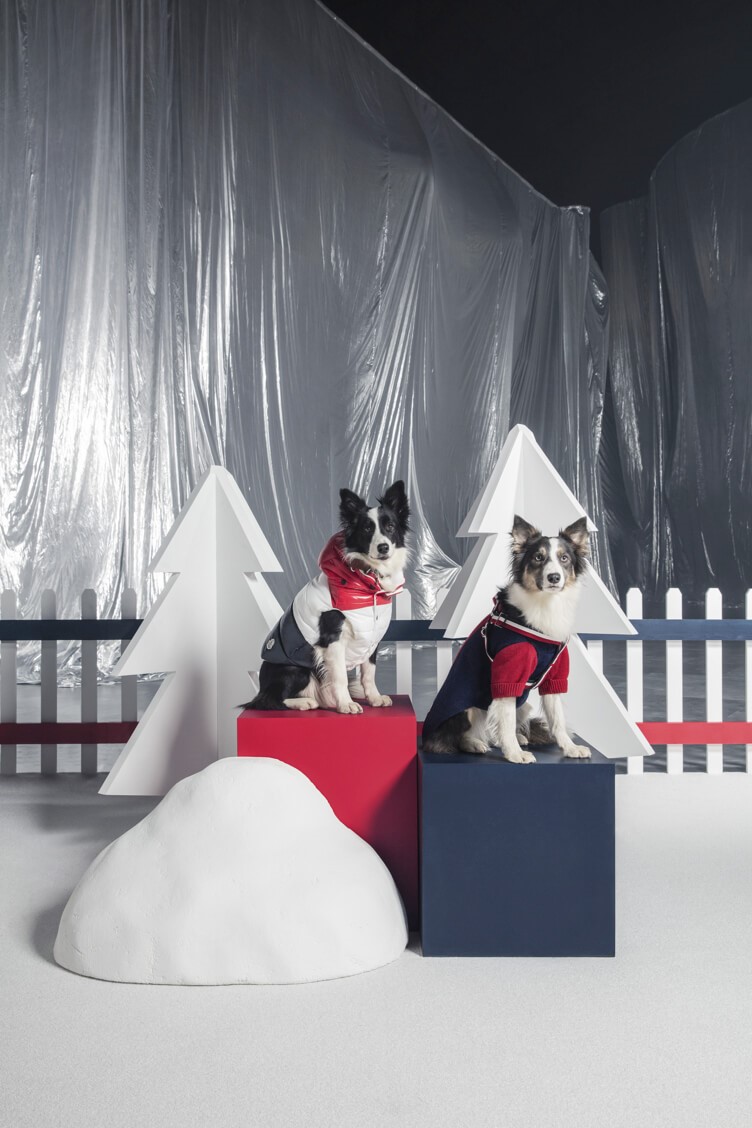 Made with the unmistakable nylon laqué in Moncler's trademark style, find the down jacket in an enticing range of colours including brand new shades like baby pink and light blue. Pick a colour that matches your winter wear and get ready to dominate the winter fashion scene with your unbeatable style combo.
Designed to shield your beloved pooch from the freezing winter temperatures and strong winds while enswathing them in cosy luxury, you can be assured that your canine companion will be ready to have a wonderful winter.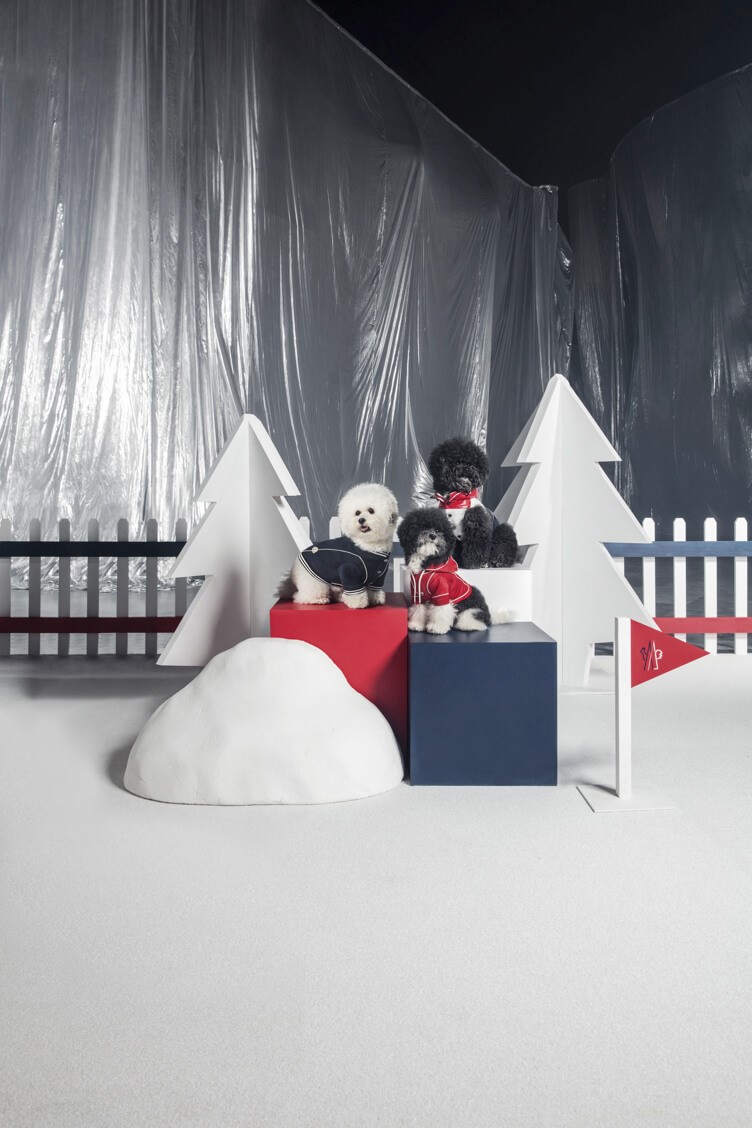 If it's a slightly warmer day but still a tad chilly, opt for the cute hoodie that comes in eye-catching red or blue, detailed with Moncler's writings and lovely trimmings. It's a deliciously warm item that fits snugly and ensures that your dog is the most fashionable pooch in town!
In line with Moncler's dedication to producing high-quality fashion that is suited for contending with the elements as well as being at the peak of city couture, Moncler Poldo Dog Couture's line of doggie outerwear delivers the same for Man's best friend. Equally as practical for a day of exploring as it is for looking envy-inducingly classy while trotting down the city streets, the Fall-Winter 2018 mini collection is perfect for your dog this Christmas.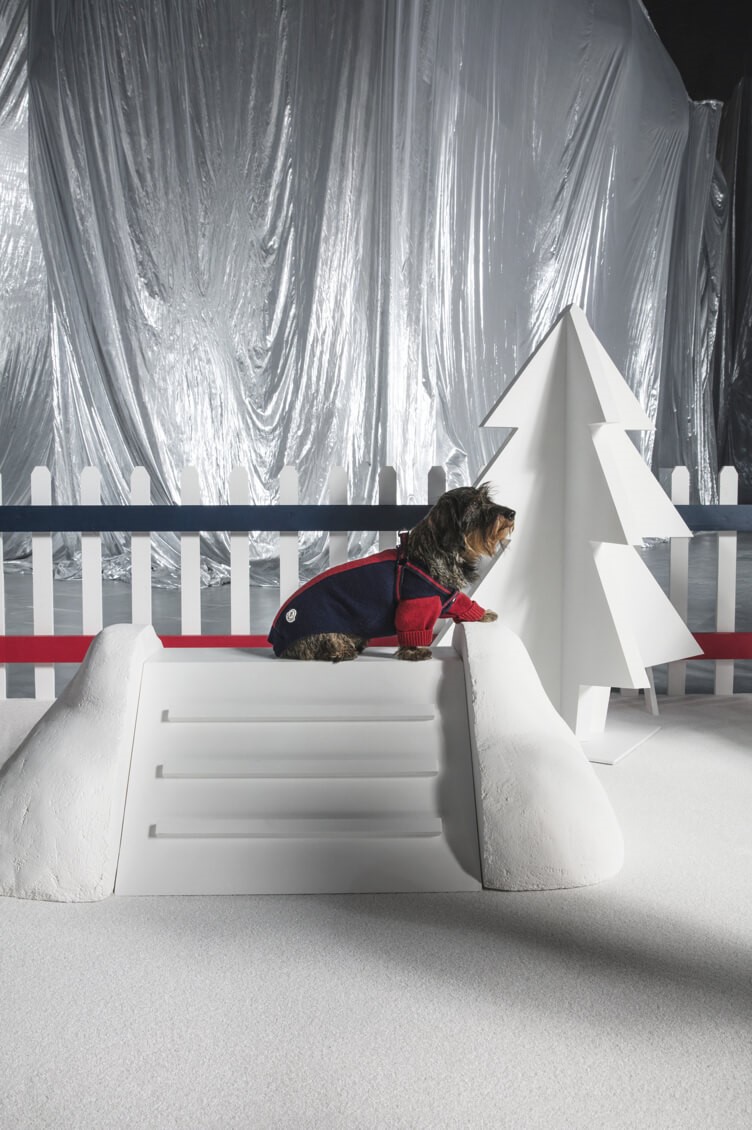 Dogs are our best friends, is it any wonder that we want to keep them warm and comfortable in the face of winter's cold gusts and low temperatures? With Moncler Poldo Dog Couture's inspired Fall-Winter 2018 mini collection, you'll be able to do just that while keeping your pooch at the height of fashion.

Emblazoned with the trademark Moncler logo and displaying the bold French colours, this line for dogs is a fantastic reinvention of their unique style. The Moncler Poldo Dog Couture Fall-Winter 2018 mini collection is available in Moncler boutiques, selective wholesale retailers worldwide and their website.

All photos courtesy of Moncler.

Event Details Date:Every second Sunday of the month Time:11am to 4pm Address:Quayside, 60 Robertson Quay, S238252