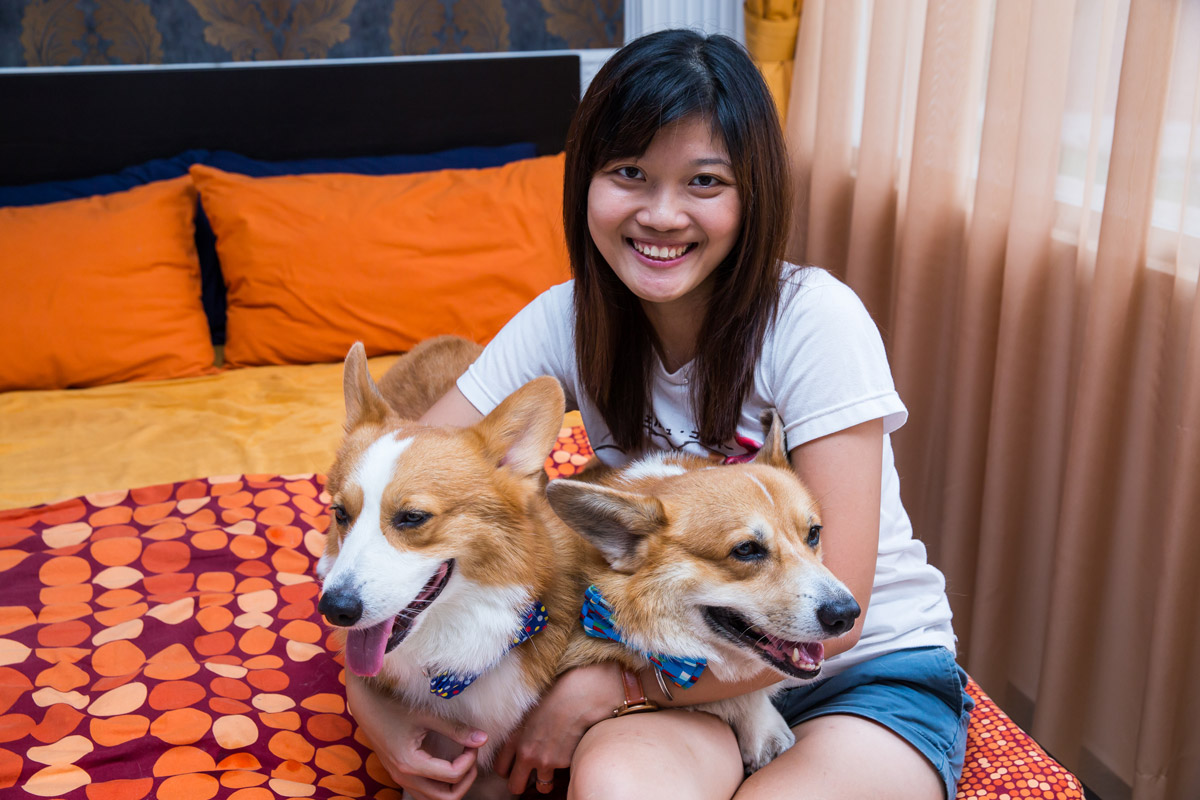 An uncle-nephew Corgi duo, Jeff and Loki were originally from Tianjin, China. Now based in sunny Singapore, we catch up with owner Michelle as she tells us the adorable story behind her furkids.
1. Hello Michelle, tell us about yourself!
I am a partner at Pattefrenz, an online store specialising in pet accessories.
2. What is the story behind Jeff and Loki?
Jeff is eight years old, while Loki is four. Both of them are Welsh Pembroke Corgis and they are from Tianjin, China. We were based in China when we decided to bring Loki home. We adopted Jeff from Loki's breeder shortly after. Loki's mother happens to be Jeff's younger sister, which makes them an uncle-nephew duo!
3. What is the inspiration behind their names?
We decided to retain Jeff's name as he was previously a competition dog and his awards were recorded in his given name. For Loki, I was watching the movie Thor when I fell in love with Tom Hiddleston, who played the character of, you guessed it, Loki.
4. How did Jeff and Loki join the family?
I have always wanted a Corgi! Jeff was the first Corgi in the litter that greeted me. It was then that I decided to adopt him after he retired as a competition dog. It was love at first sight for Loki, and I thought it was cool to have an uncle-nephew duo.
5. How would you describe Jeff and Loki?
Jeff is pretty chill and treat-motivated, while Loki lives up to his character as the God of Mischief. He loves attention.
6. What are some of their favourite treats?
They love dehydrated snacks and freeze-dried treats from Zeal and Stella & Chewy's. Zeal's Pet Milk is also a daily must-have!
7. Do they have a favourite hangout?
Singapore, including Coney Island, the Botanic Gardens and Gardens by the Bay.
8. Do Loki and Jeff get into fights?
No, they do not. Jeff is exceptionally tolerant towards Loki and always gives in to his nephew!
9. What do you most love about them?
Their adorable butts! Need I say more?
10. What advice would you give to potential Corgi owners?
Research the breed thoroughly beforehand and make sure you have sufficient time for your Corgi. Corgis shed a lot and since they are herding dogs, they require regular walks. Due to their long bodies, Corgis are prone to hip, leg and joint problems. It is also important to watch their weight!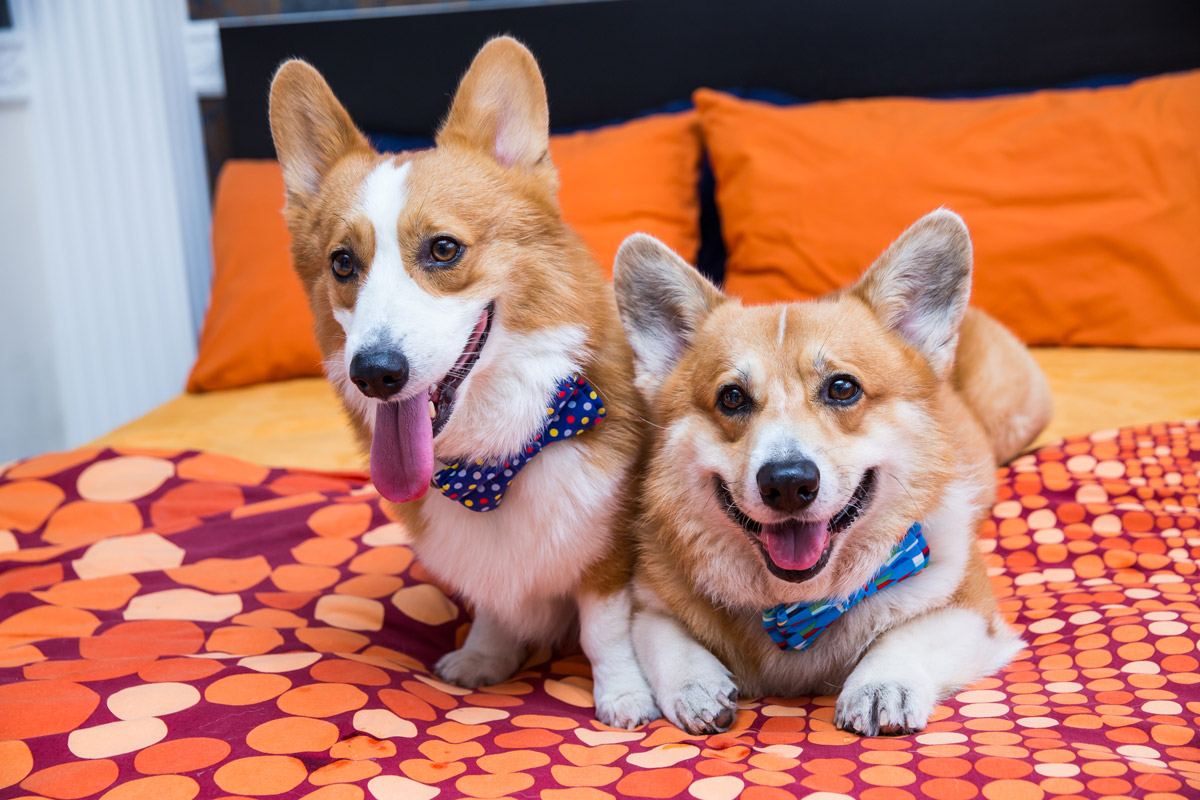 CORGI
Breed Group: HerdingAverage
Lifespan: 12 to 14 years
Personality: Intelligent, friendly, and independent
Fun Fact: Queen Elizabeth had a soft spot for Corgis – one of the most intelligent dog breeds in the world.