Their popular P.A.W.S Wipes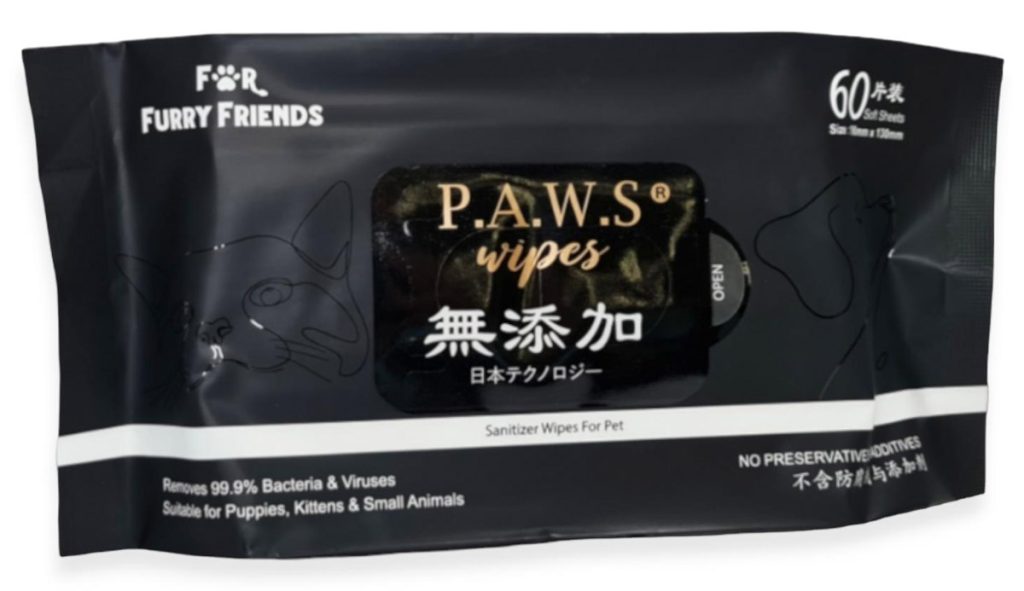 Pets are not just animals; they are cherished members of our families. As pet owners, we want nothing but the best for our furry friends, ensuring their health, happiness, and overall well-being. However, finding safe and effective pet care products can often be daunting, especially when most commercially available options are laden with harsh chemicals that can cause more harm than good.
The Pursuit for a Solution: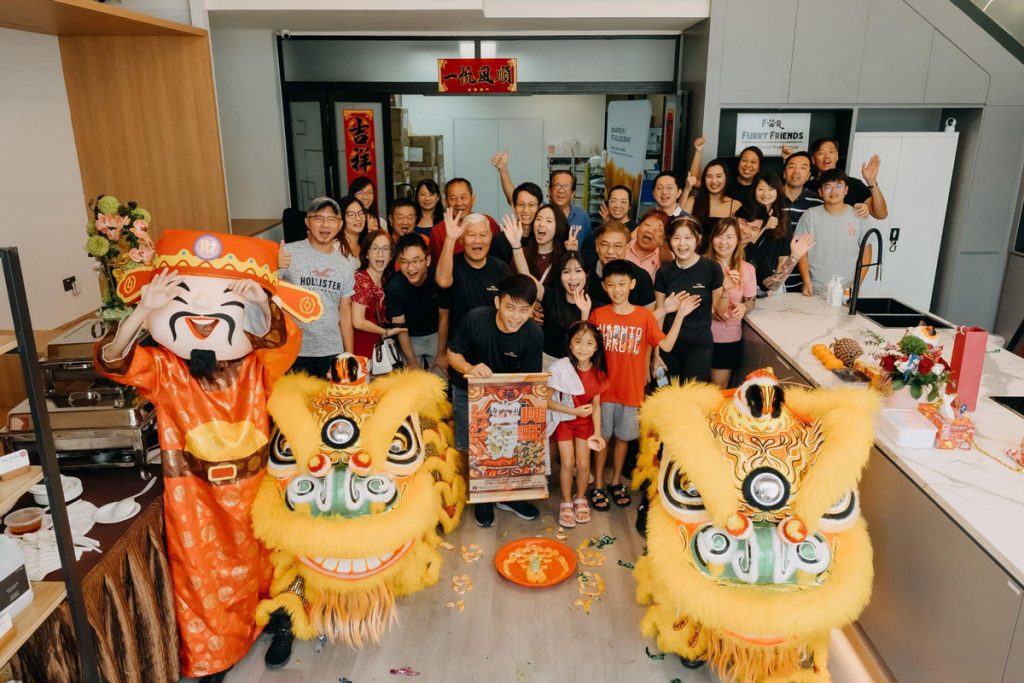 Source: For Furry Friends Facebook – Their 2800sqft office/factory grand opening day
This realisation sparked the inspiration behind the creation of For Furry Friends, a remarkable company dedicated to providing chemical-free pet care products. The driving force behind this innovative venture is none other than Dan Luo, a passionate pet owner who, unfortunately, knows first-hand the struggles of dealing with skin sensitivities due to eczema and allergies to many chemicals. Dan's love for his furkids was constantly hindered by the painful blisters caused by the harsh chemicals found in traditional pet care products.
In 2019, alongside his wife, Krystal Choy, Dan embarked on a mission to find pet care products that wouldn't irritate his sensitive skin. To their dismay, the options were limited. However, during a vacation in Japan, they made a ground breaking discovery. Pet owners in Japan had transitioned away from chemical-based products and embraced alternative solutions. This revelation sparked a fervent pursuit of technological innovations that could address common pet cleanliness and skincare issues without relying on chemicals and alcohol.
Developing the First Product: P.A.W.S.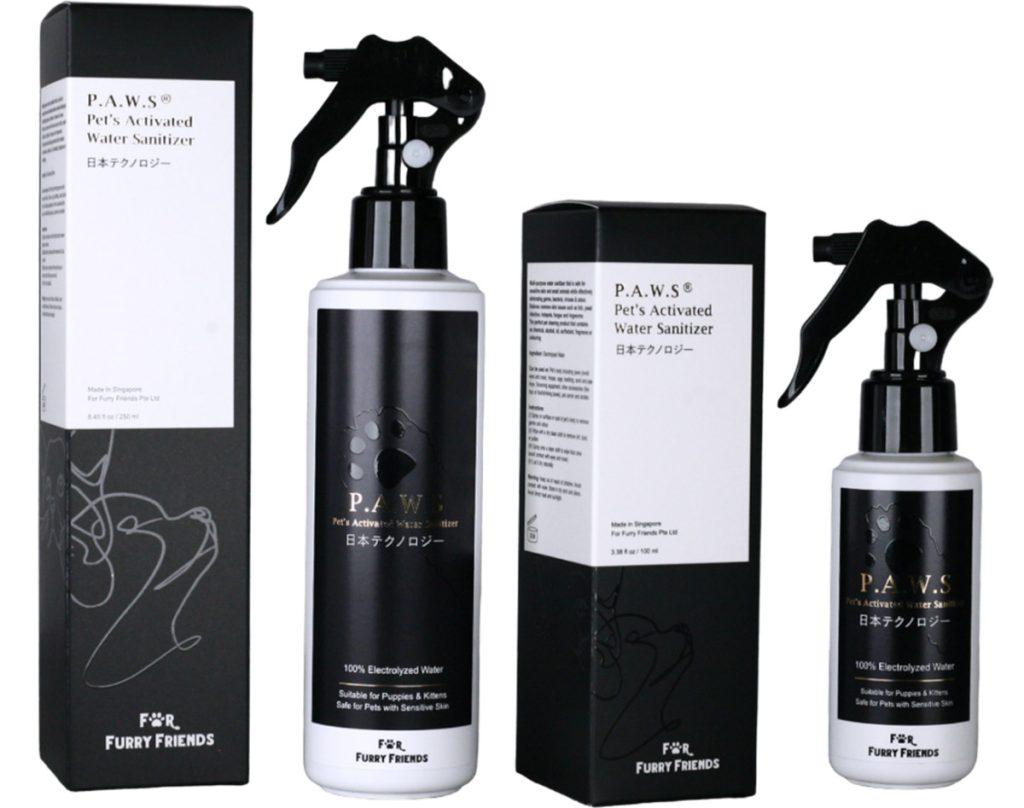 Featuring – Pet's Activated Water Sanitizer (P.A.W.S)
The journey to develop their first product, P.A.W.S. (Pet's Activated Water Sanitizer), was an arduous yet rewarding one. Dan and Krystal meticulously researched and vetted various electrolyzed water technologies available in the market. They tested each technology, meticulously noting the benefits and suitability for their purpose. Durability was a crucial factor in their decision-making process, as they wanted a product that would be multipurpose and long-lasting.
To ensure the safety and efficacy of their product, they conducted extensive testing on humans, including Dan himself and volunteers who are suffering from eczema and skin problems. It was essential to create a product that was gentle enough for sensitive areas of pets while also being non-irritating to human skin.
After six months of dedicated research and testing, their perseverance paid off. P.A.W.S. proved to be a gentle, effective, and user-friendly solution that could replace incorrect cleanliness routines commonly adopted by pet owners.
Overcoming Challenges
However, like any entrepreneurial journey, challenges arose during the trial and testing phases. One significant hurdle was the pricing comparison between For Furry Friends' products and those of other companies using electrolyzed water technology. With numerous electrolyzed water products flooding the market, some at lower prices, customers were hesitant to try a new brand and often could not understand the price difference. To overcome this, For Furry Friends took a proactive approach, educating customers about the superior quality and origin of their electrolyzed water machine from Japan.
Setting Themselves Apart
What truly sets For Furry Friends apart from other pet care products on the market is their commitment to prioritizing the well-being of pets. Safety and quality are paramount to For Furry Friends.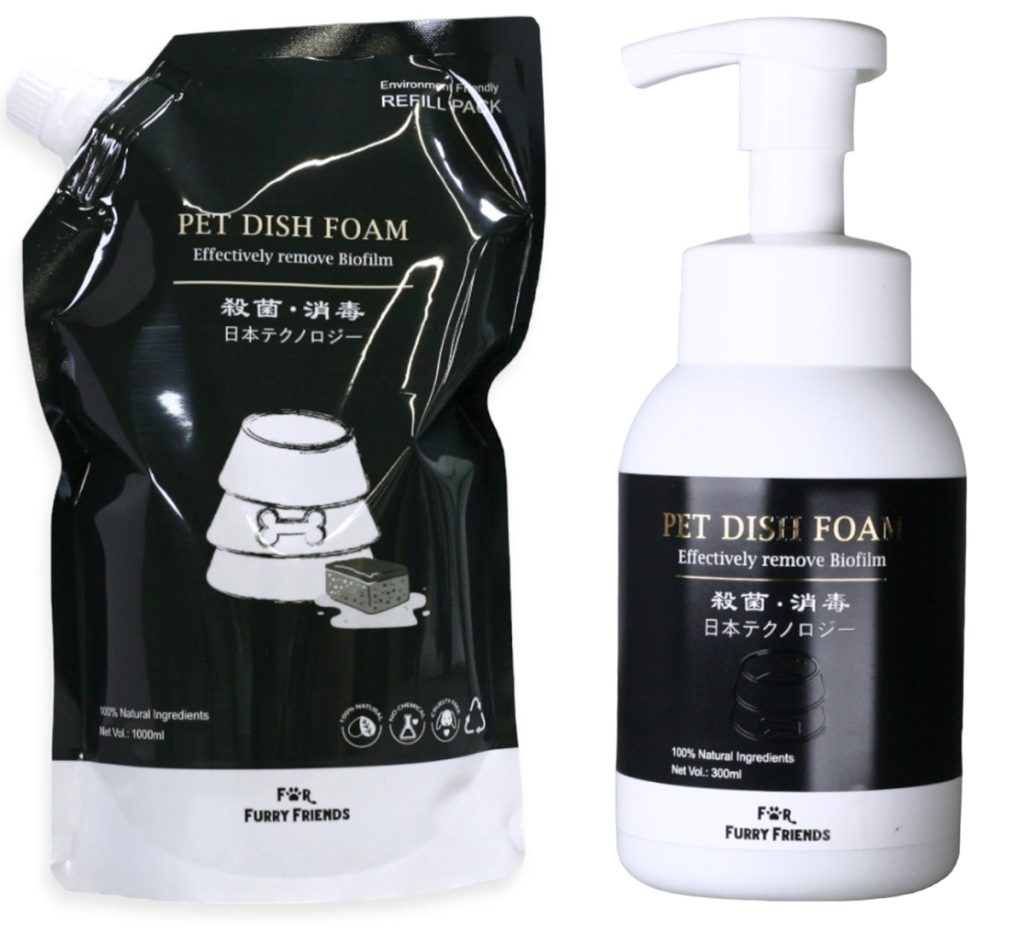 Featuring – Their 100% Natural Pet Dish Foam that removes slimy biofilm from pet's bowl
By utilizing electrolyzed water technology, they ensure that their products do not harm animals in any way. Without relying on chemicals or alcohol, they harness the power of electrolyzed water to eliminate bacteria, fungus, yeast infections, viruses, odour, and dirt. Their products create an environment that suffocates viruses and acts as a vacuum that prevents bacteria growth, ensuring optimal cleanliness and hygiene for pets.
They have a deep understanding of pets' needs and are dedicated to tackling the underlying problems that cause skin issues, infections, and bleeding. Moreover, their products are user-friendly, making them accessible and convenient for pet owners.
Commitment to Giving Back
For Furry Friends' dedication to the pet community goes beyond just creating outstanding products. They are committed to giving back to society through local animal adoption drives and volunteering works. For the past two years, they have actively fundraised for several organisations. Moreover, when new products are released, they collect back and donate old products to animal shelters and organizations, ensuring that even less fortunate pets have access to high-quality cleanliness products.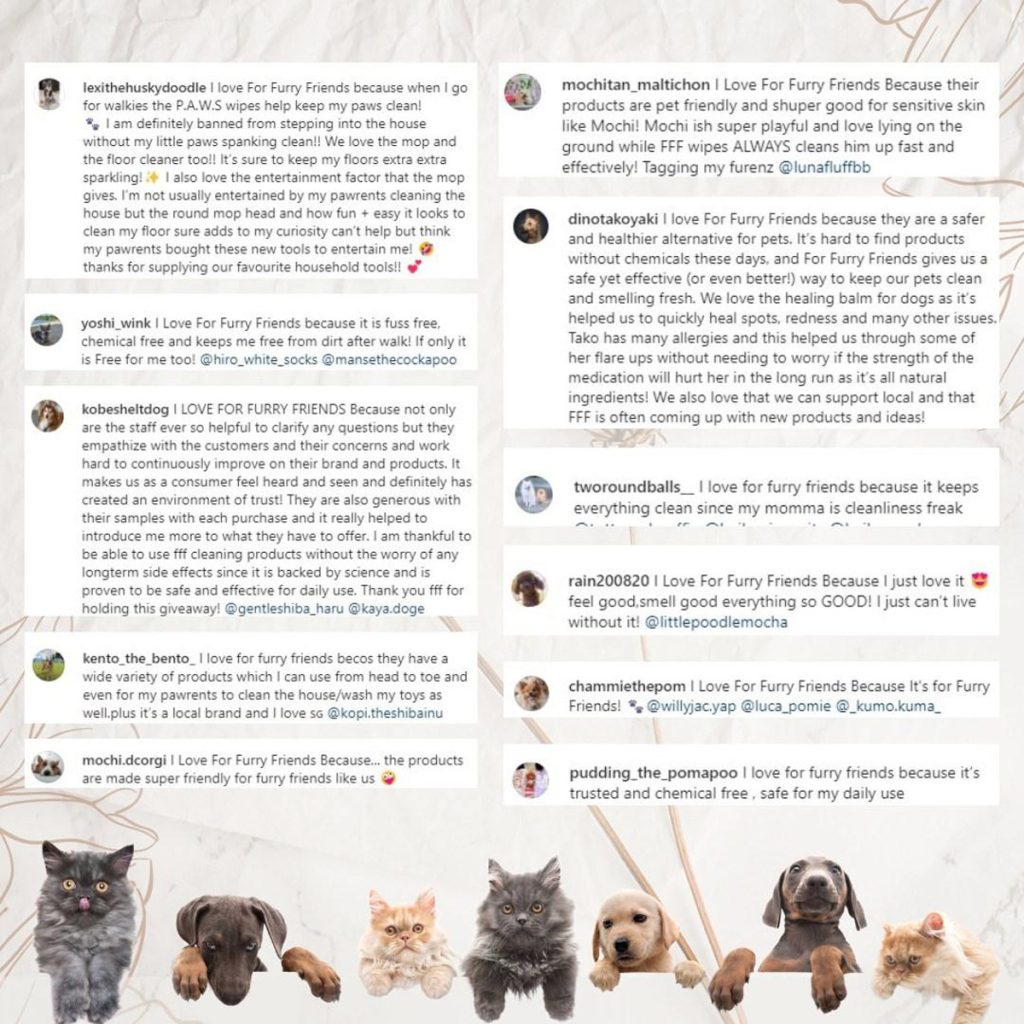 Source: For Furry Friends Facebook
The positive feedback and testimonials received by For Furry Friends speak volumes about the impact they have made in the pet care industry. Pet owners commend them for their sense of responsibility and commitment to customer satisfaction and pet well-being. For Furry Friends goes above and beyond simply selling products; they take the time to educate the public and guide pet owners on their journey to ensure their pets' recovery and overall happiness.
Innovations on the Horizon
Looking towards the future, For Furry Friends has exciting plans in the pipeline. They are developing a few amazing products; however, due to confidentiality, we have been instructed not to disclose any specific details. With their focus on electrolyzed water technology, they are working on an electrolyzed water 100% natural shampoo series to give pets, who are allergic to chemical-based products, a chance to avoid ingredients that are harmful to them.
For Furry Friends was born out of a genuine passion for creating a safe environment for our beloved furkids. Through their chemical-free pet care products and unwavering commitment to quality, the effectiveness of For Furry Friends' pet care products is unmatched.
Make a Difference to Your Pet's Life Today
For Furry Friends invites all pet owners to experience the remarkable benefits of their chemical-free pet care products. By making the switch to For Furry Friends, you can provide your beloved pets with the highest level of care while ensuring their safety and well-being. Join the community of over 5000 satisfied pet owners, groomers, and retailers who have already witnessed the positive impact of these products.
Visit For Furry Friends' website or reach out to your nearest retailer to purchase these exceptional pet care products. Your furkid deserves the best, and For Furry Friends is here to deliver unparalleled excellence in pet cleanliness and care.