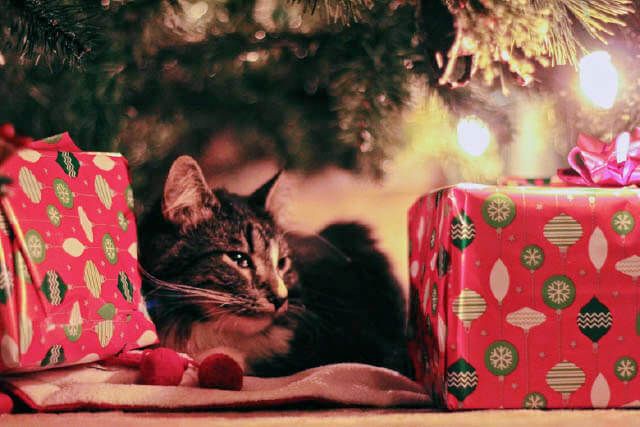 Being the season of giving, it's the purr-fect time to shower some extra love on your feline friends and give them some well-deserved gifts in the festive spirit. If your Kitty already has everything, but you want to spoil it even more, then we wholeheartedly support you because pets deserve the world.
Not sure what to get your feline? Never fear, here is a list of gifts you can get your cat for Christmas so that maybe, just maybe, they will promote you from "feeder" to "companion".
Bow Down Before Me, Hooman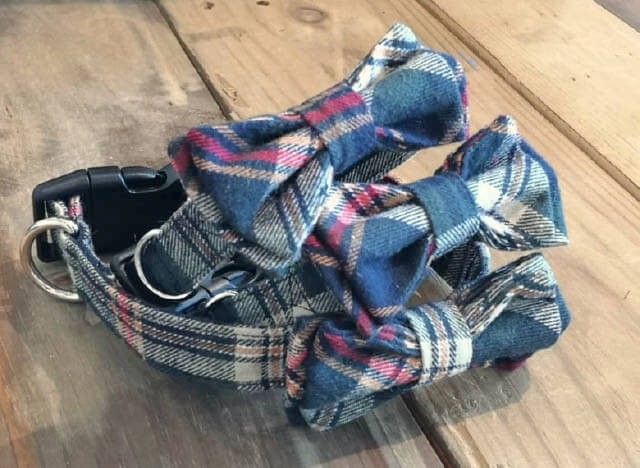 Source: Woofer and Purrlensky
While you're getting dressed up for your end-of-year parties, dress your cat up as well with the Benedict Fancy Bow Collar for a maximum festive effect. Guaranteed to have your furry pal looking as spiffing as you do, you're both sure to turn heads at any gathering. The cotton synthetic blend material and adjustable collar ensures that your feline will be comfortable in this fashion accessory. Other than Parisian Plaids, it also comes in Scarlet Plaids and Seabee Plaids for you to pick the one that your pet looks best in!
Benedict Fancy Bow Collar, $38.40
Scritch Scratch Kitty Cat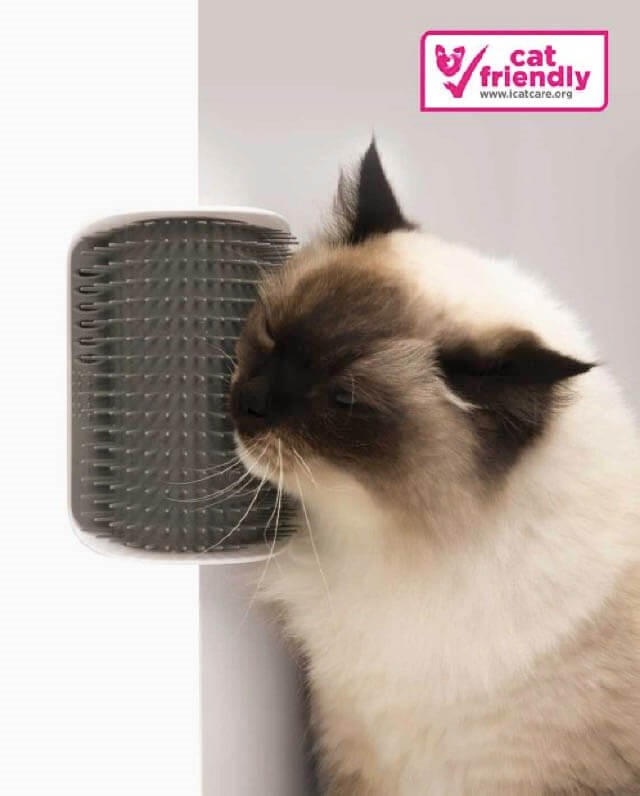 Source: Catit
Priced at $5, these dog-friendly ice treats come in three flavours – Blueberry, Honey Mango and Strawberry. For an additional treat, you can also choose homemade Peanut Butter and Strawberry as toppings. These healthy and tasty treats are preservative, sugar and dairy free, making them the perfect dessert on a hot summer's day.
Catit Senses 2.0 Self Groomer, $8.50
From Benji Pet Kennel
Luxury Living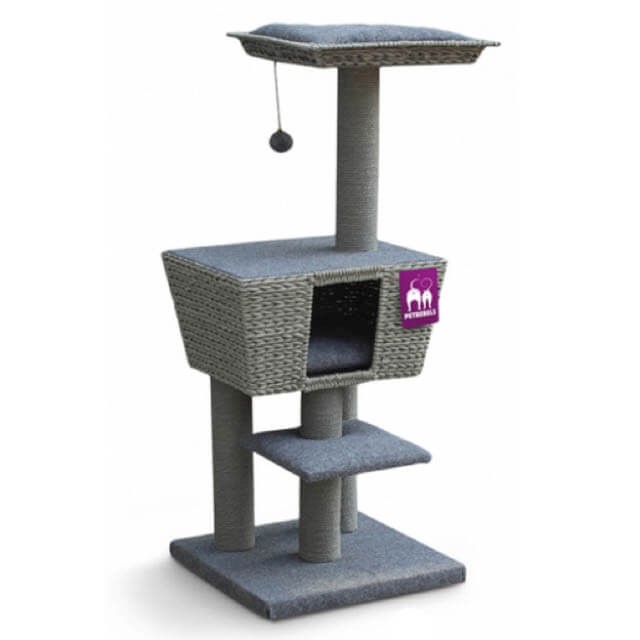 Source: Nekojam
If you have more than one cat then you might choose to splurge a little more on a joint gift for every paw to enjoy. The Pet Rebels Caribbean Sun 114 Bohemian Cat Tree in Grey is a treat for your kitties as it stands at 114cm for lots of jumping and climbing fun. The cozy box and sofa upstairs comes with extra cushions made of felt that can be washed for easy cleaning. It also features a plush ball gangling from an elastic rope for more feline playtime. Made with eco-friendly materials, this cat condo evokes an island getaway vibe, a holiday at home for your Kitty.
Pet Rebels Caribbean Sun 114 Bohemian Cat Tree in Grey, $218
From Nekojam
Star of the Show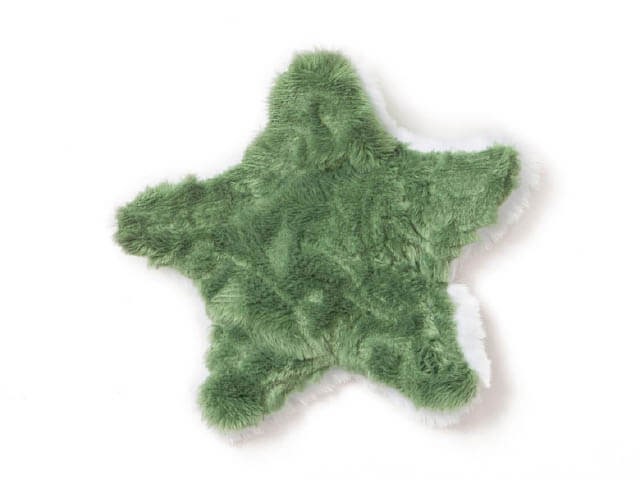 Source: Ginger and Bear
Get your feline into the Christmas spirit with this Christmas Catnip Star that is bound to delight your cat endlessly. Made with eco-friendly and safe materials as well as filled with USDA certified organic catnip, you don't have to worry about your feline getting bored even if you happen to be a tad busier this holiday season. Soft and cuddly, this Christmas toy is also purr-fect for your Kitty to snuggle up with as well.
Christmas Catnip Star, $15
From Ginger and Bear
Baby, It's Hot Outside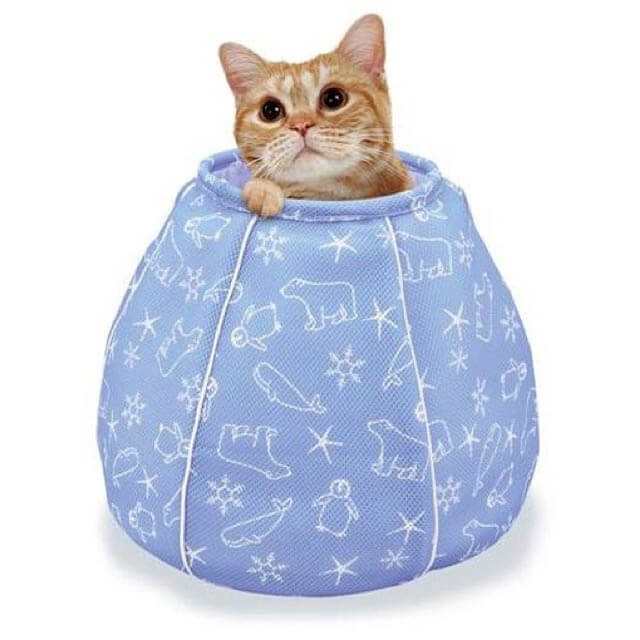 Source: Kohepets
Singapore's seasons are hot, hotter, hottest and rainy. Even in the later months of the year, your feline will probably want to stay cool lest it falls sick from the heat and humidity. The adorably shaped Marukan Cooling Cat Pot Bed is a cooler, bed and hiding spot all in one. The nylon material on the inside will help your cat stay cool and the enclosed shape will give your furiend a sense of security. Plus, you'll get scores of adorable photos of your kitty poking its head out of this adorably patterned bed.
Marukan Cooling Cat Pot Bed, $62
From Kohpets
We agree with you, your fur-baby can never have too many things and Christmas is the perfect excuse to get more wonderful gifts for it! Figure out which present your cat will appurr-iciate the most and happy shopping!