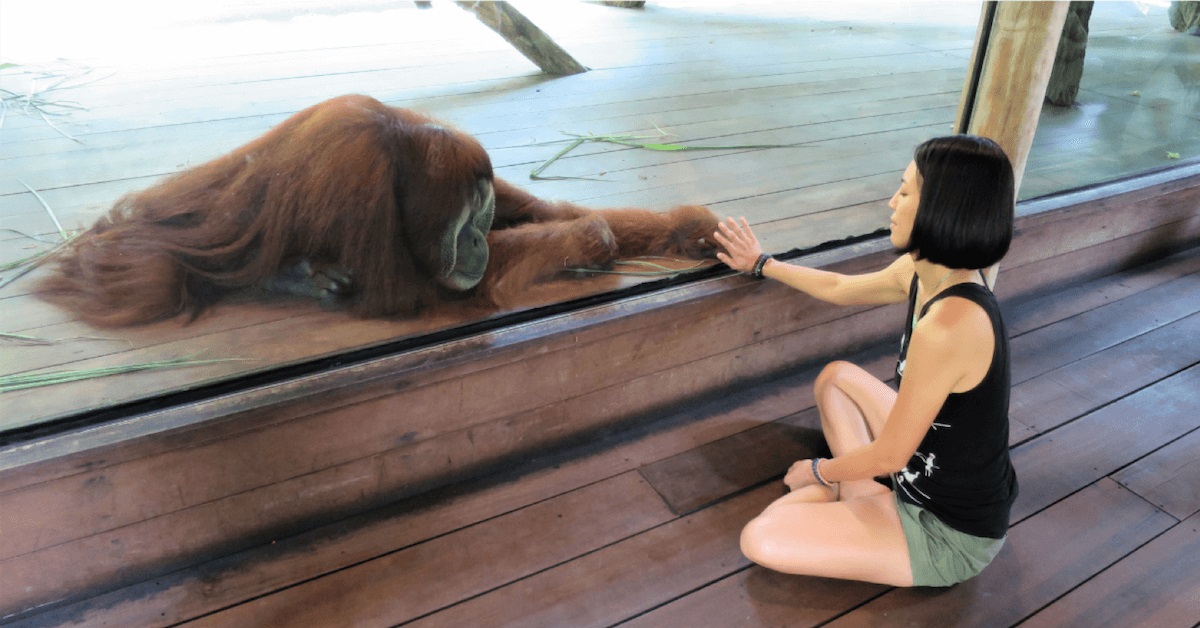 Getting in touch with the animal kingdom
Skeptics aside, there are individuals who believe that a channel may be established between humans and animals if proper techniques are employed.Lucia Meijer, a practitioner of non-verbal communication, conducts a Linking Awareness Journey course that helps participants communicate with their pets, which means that you could be an animal communicator as well! If you're not sure how real all of this is, or if animal communication is for you, here's how the course went for us.The Linking Awareness Journey is a three-day course for pet owners and animal lovers, who wish to understand animals beyond mere observation of behaviour. Lucia began the class by establishing that non-verbal communication is universal as it transcends language and can be used for all sentient beings, even humans unable to communicate verbally!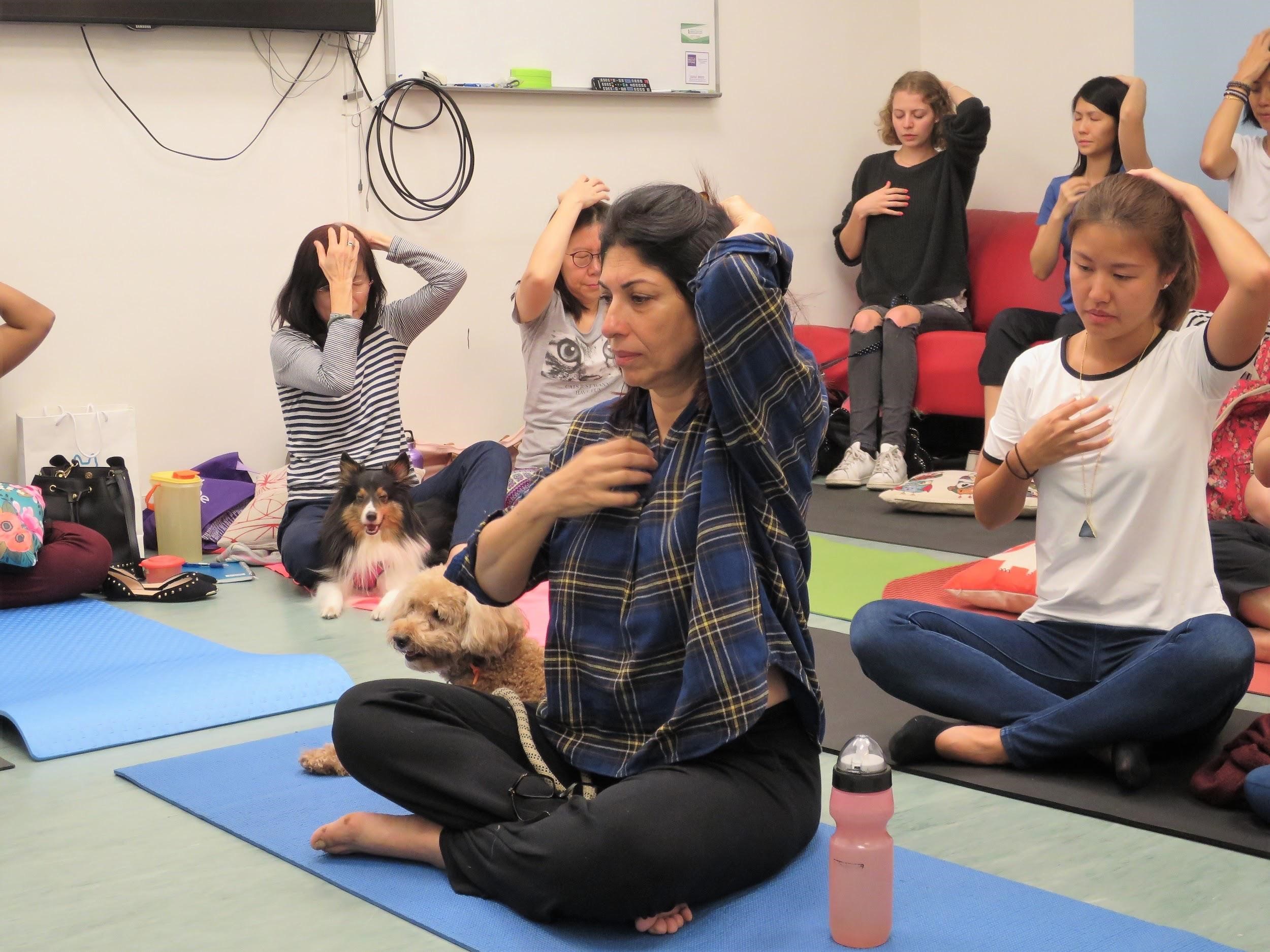 Participants of the Linking Awareness Journey
Many of those attending the course simply want to make life better for their pets, whether it's to help a pet adjust to life in Singapore after being flown over or to offer the best palliative care possible. Others volunteer at animal shelters and want to help rehome more furry ones or locate runaways. Either way, the focus is clear: How can we improve the quality of our pets' lives?The three-day course is emotional, to say the least, with participants learning that communicating non-verbally requires them to look within themselves and focus on the heart rather than the mind. Skeptics may scoff, but skeptical as one may be, there are things that remain beyond reasonable explanation.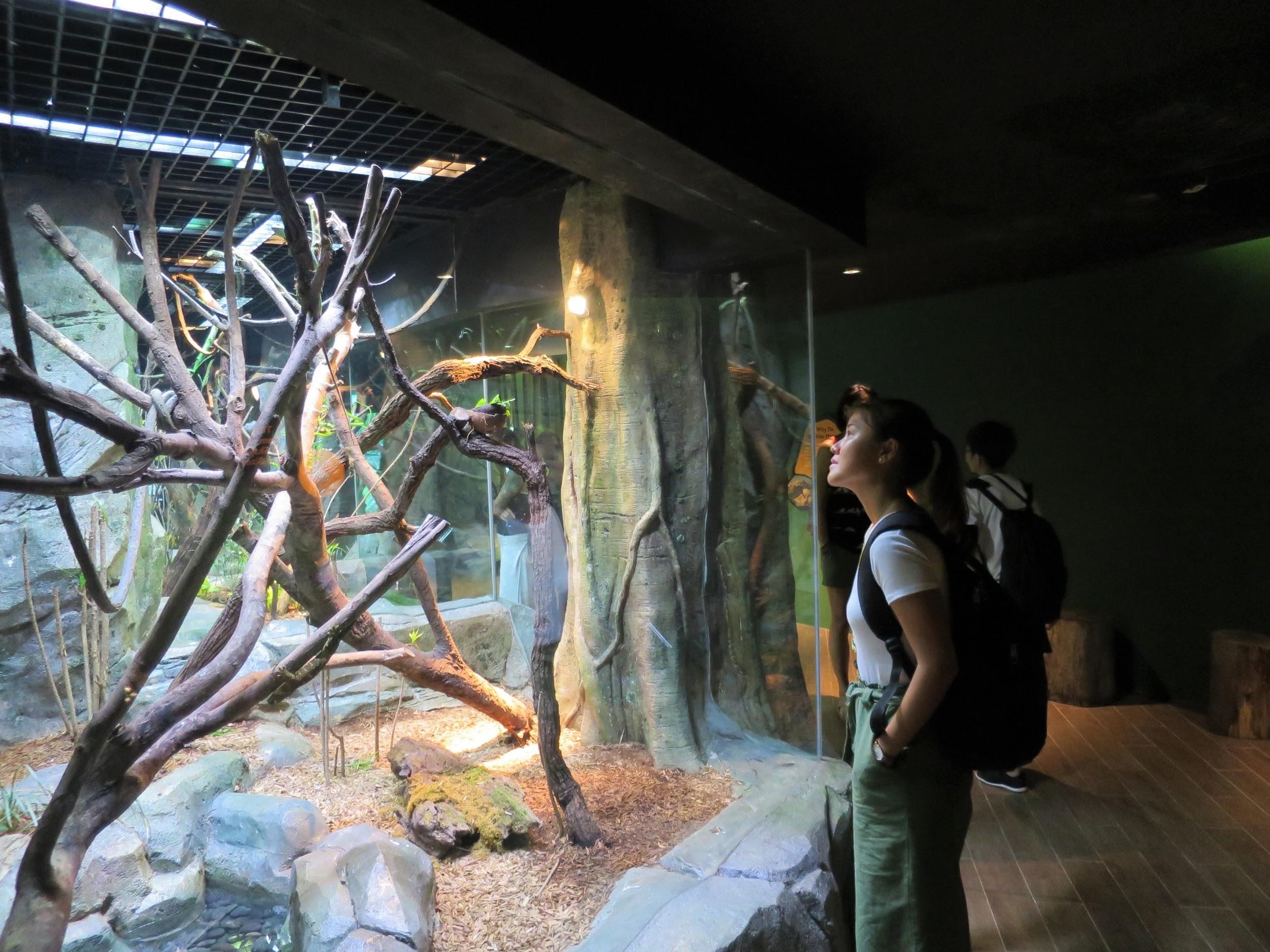 Source: topdeals4wheels
Participants reported that by the second day, their pets had stopped fighting because they made a connection and had a discussion. Some managed to persuade their pets to express their opinions less threateningly while others found that their pets were aggressive to other animals in the house because they felt inferior and unworthy of affection. Once suitably reassured, miraculously, there was an instant change in behaviour. Others emerged from a session in tears because they were contacted by a pet that has passed to assure them that they were well and peaceful.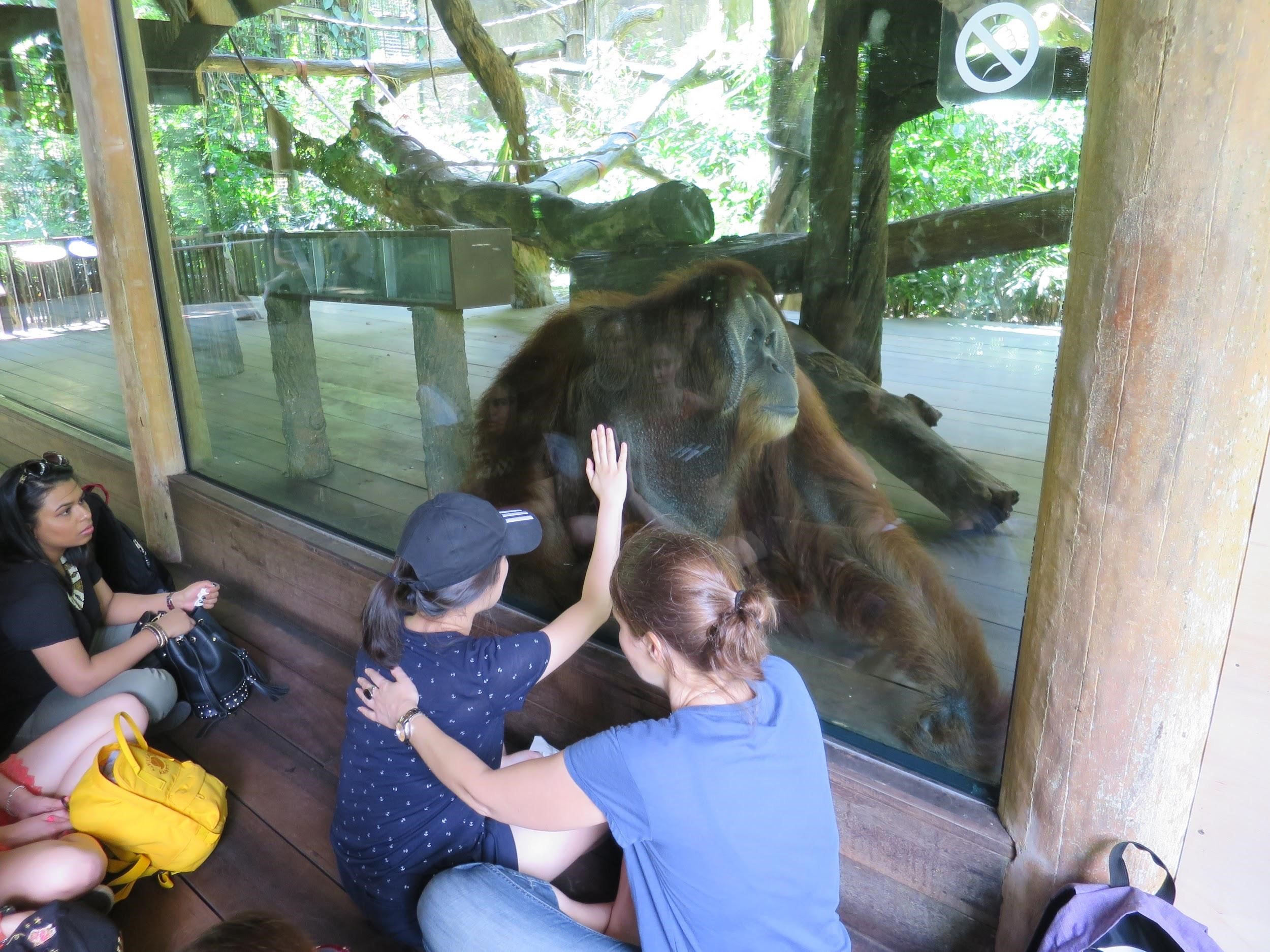 Participants with Charlie, the orang utan
Our final day was at the zoo and yes, animal communication doesn't mean just pets. We had Charlie, the orang utan stare deep into our souls and tell us about parts of ourselves that no one else knew, we all agreed that the pygmy hippos enjoyed eating apples even though some of us had never been to the exhibit before that day and a komodo dragon walked right up to Lucia and sprawled out directly in front of her in an uncharacteristic move. In a final session, participants were able to communicate with someone else's pet, telling them things about their pets and lives that they hadn't been told beforehand, asking the pets questions on behalf of their owners and answering in lieu of the pet.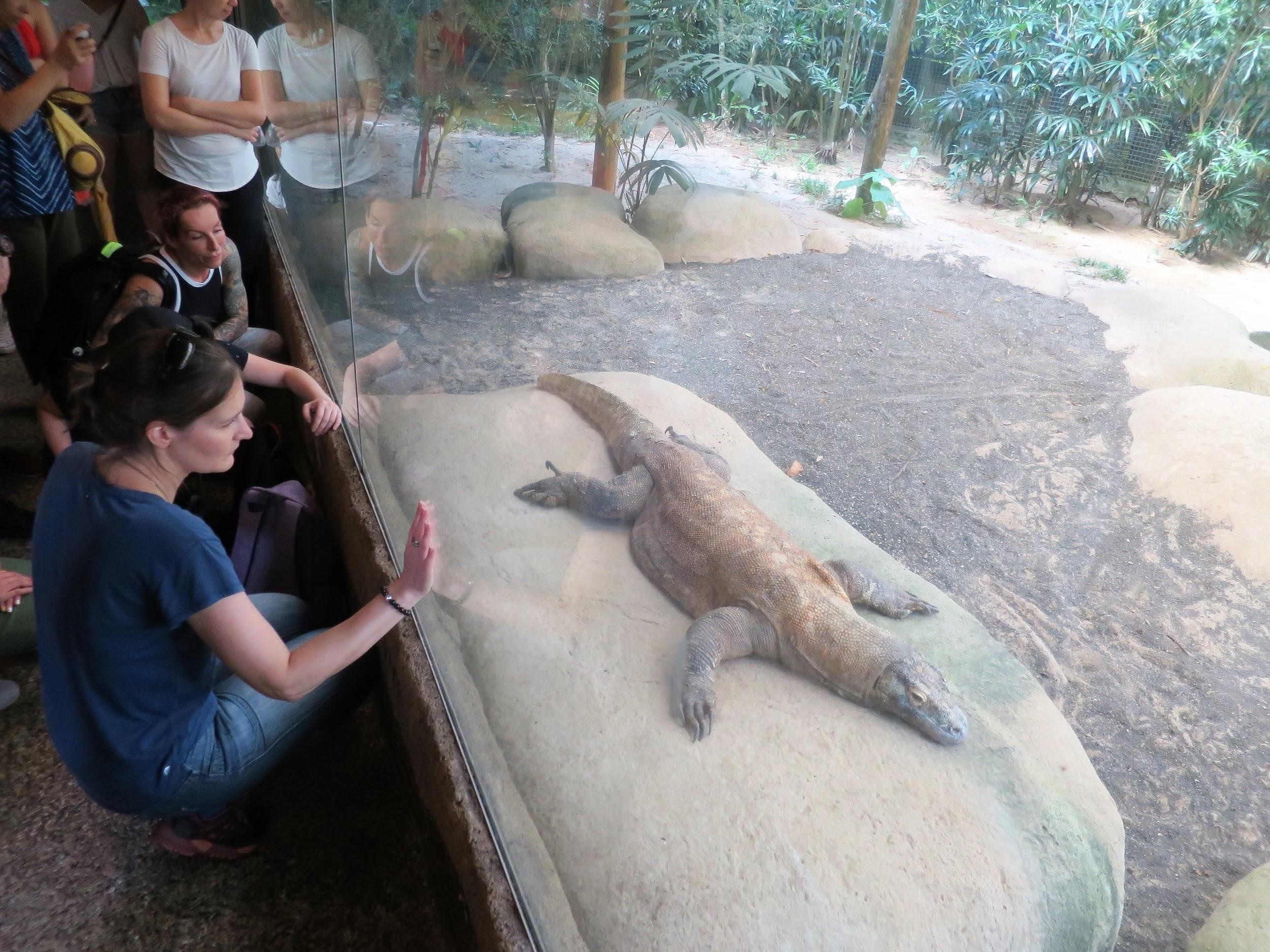 At the komodo dragon enclosure
Perhaps you don't think this is anything but a fancy con, but for some, this is the last resort for a dying pet or a hopelessly aggressive one. When all science has failed, it could be time to turn to a more spiritual method and whatever it is, the owners as well as the pets undergo a form of healing in this course. Be it a sense of closure, an improved understanding of the self or the feeling that you are capable of doing something to help your pet, the Linking Awareness Journey does more than allow you to communicate with animals.Other than sharing our experiences, there's no way to prove that this is real, nor is there any way to say for sure this is bogus, so it's ultimately up to each pet owner to decide if the course is for you. However, this course has taught us one thing: The only way for this to work, for this to be real, is to believe. Animals communicate from the heart, so the only thing to do is to switch off your brain, let go of your rational side and listen from your heart.For more information and next class date please visit www.natural-connexion/linking-awareness.