As dog owners, we know how we should keep our pets clean after a walk — a simple wipe down would do! But with a pandemic ongoing, does it change up the way that we should be cleaning our pets? What should we be doing differently?
To give you peace of mind and ensure that your pooch is properly sanitised before stepping foot into your apartment, here are the answers to 5 of the most common questions that pet owners might have when it comes to cleaning your dog after a walk outside:
1. Is hand sanitiser poisonous to dogs?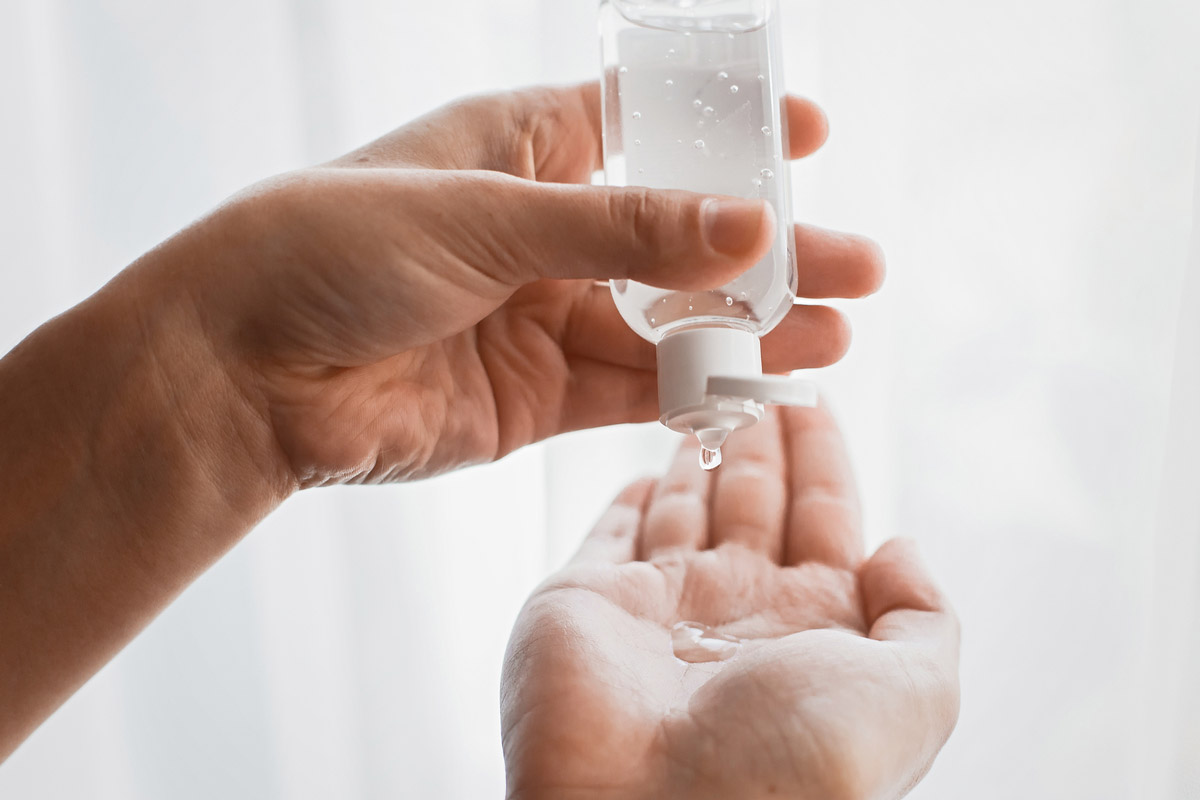 The short answer is: No, unless ingested in large amounts.
This is because the main ingredient in most hand sanitisers is ethyl alcohol, which is also known as alcohol or ethanol. According to pet poison helplines, hand sanitisers and alcohol will only result in severe toxicity if it's consumed in larger amounts. If you've just applied hand sanitiser and your dog licks your hand, it'll highly likely find your hand bitter-tasting, but that's all.
That said, we do recommend keeping hand sanitisers out of reach from dogs who might have a tendency to chew bottles, just in case.
2. So, can I use hand sanitiser on my dog?
It is generally advised to not rely on hand sanitiser as a means of 'disinfecting' your dog because it was, after all, not made specifically for pets and can be too harsh on your pet's skin. However, you may dab a bit of light sanitiser on a wet cloth to wipe your pet's paws with if it has been out for a walk.
3. What else can I use to clean my dog's paws with?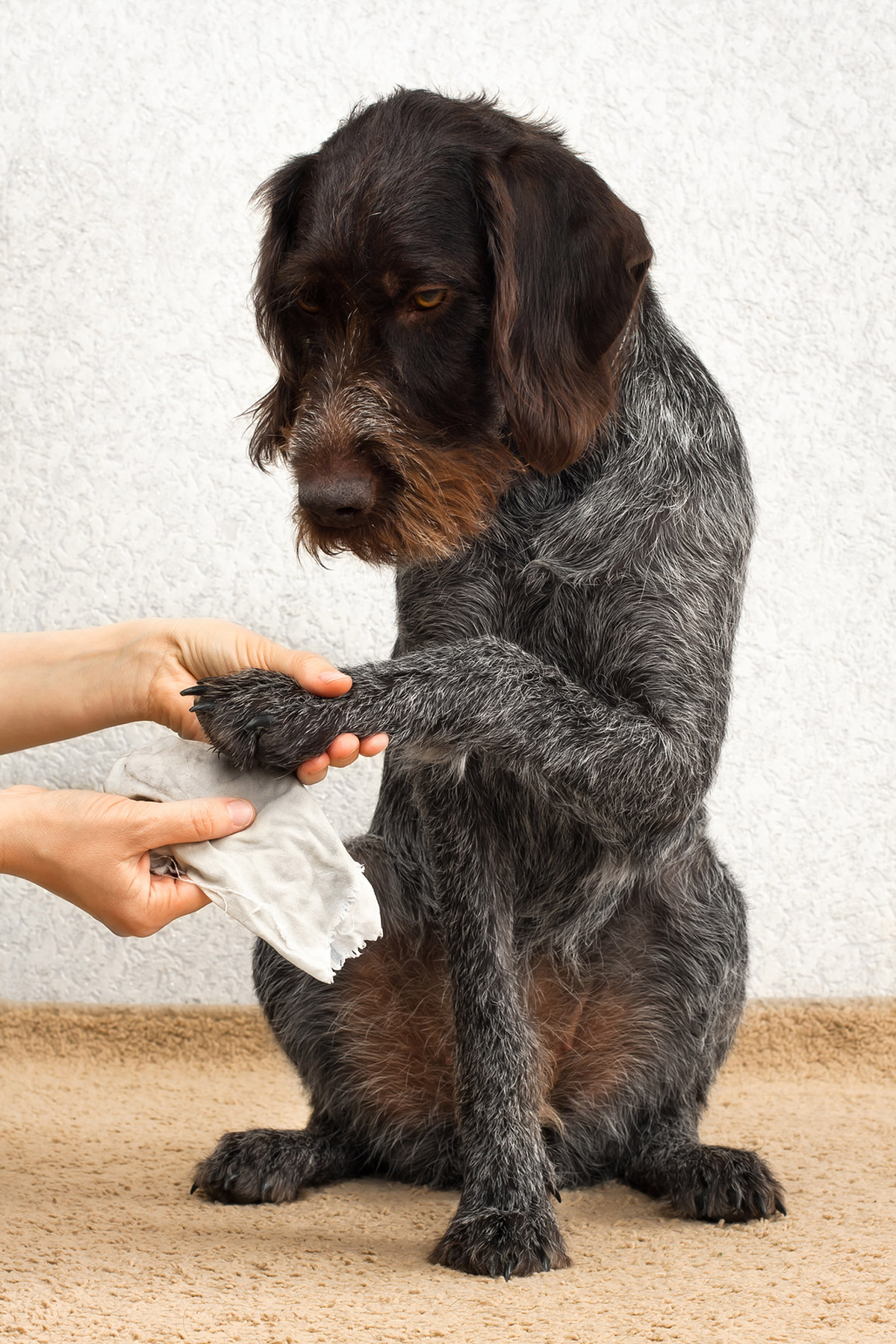 Stick to the good ol' anti-bacterial pet wipes for this task! If necessary, consider a foot bath with their usual shampoo, or use pet-friendly disinfecting sprays. Never use disinfecting products or cleaning agents that aren't made for pets on your furry friend. These may contain harsh chemicals that might do more harm instead.
4. Should I bathe my dog each time after it goes out?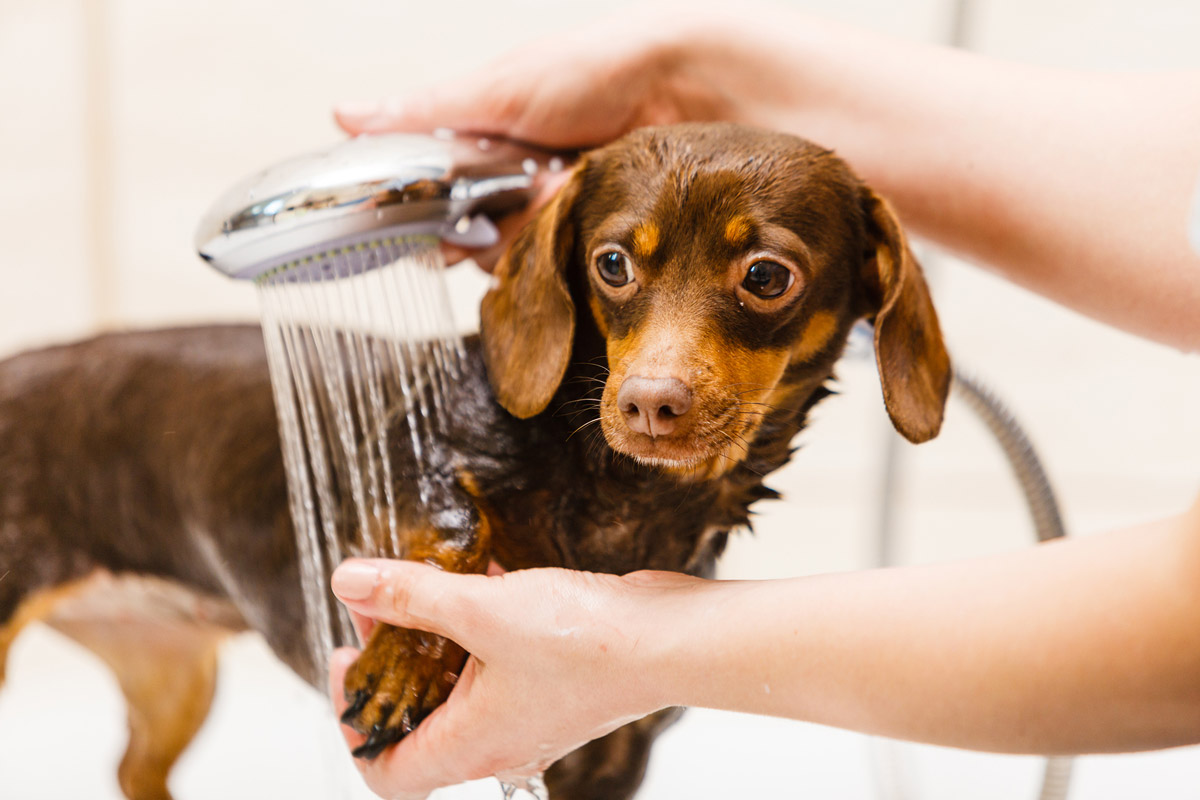 If you bring your dog out on walks daily, the answer is no — avoid giving your pooch daily baths as this will dry out its skin and coat. Instead, stick to your dog's usual grooming routine and give it regular showers according to its needs.
You may continue using the same shampoo as well; there's no need to switch to a stronger, harsher shampoo. What you can do is to wipe them down thoroughly with grooming wipes in between baths!
5. How else can I keep my dog clean when we're out on a walk?
The most important thing that you need to do to keep your dog as clean as possible after a walk is to practise social distancing. Steer clear of others and other pets, prevent your pet's body from touching public surfaces as much as possible, and refrain from touching your pet until you've sanitised your hands.
You may also consider limiting the duration of your walks and try to stay within your neighbourhood to reduce the risk of exposure to germs and viruses. Do note that if your pet is toilet-trained to do their business outdoors, make sure to provide them with a place to eliminate in your home since they now have less chance to do so outside.
As an added tip, you may put booties and thin clothes — so that your dog does not overheat — on your dog when you bring it out for a walk! Once you get home, immediately strip the shoes and clothes off and throw them into the wash. This will help to minimise the number of germs, dirt, and bacteria that get directly on your pet's body.
Note: If you have any more questions related to keeping your pet clean after a trip outside during this COVID-19 season, please feel free to write in to choy@citrusmedia.com.sg and we'll try out best to update this article and address your concerns as quickly as possible!