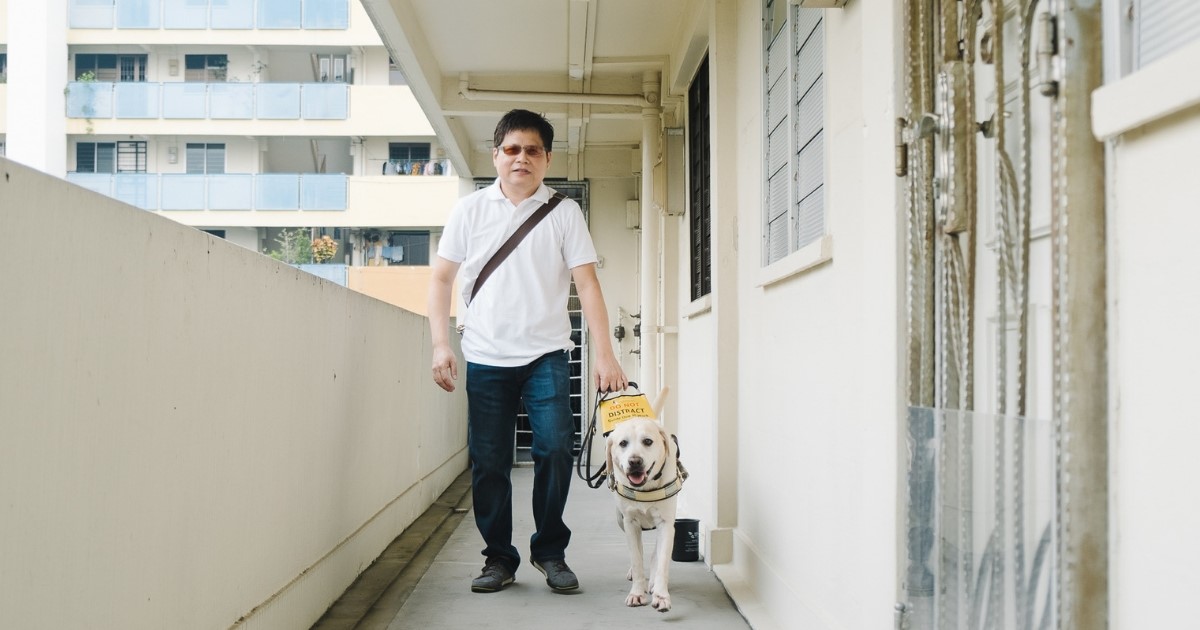 Dennis with his guide dog Melba
Source: Life with Pets Photography
Held on 24th April, the annual International Guide Dogs Day (IGDD) has always been a celebration of service dogs, their handlers and trainers. This year, Guide Dogs Singapore Ltd will be organising a series of activities, to express gratitude towards the hardworking doggo and at the same time, raise funds for the provision of guide dogs and training programmes for its beneficiaries. From meeting the guide dogs to interactive activities, find out how you can participate in the celebrations that will be held from March to June!
Walking the Talk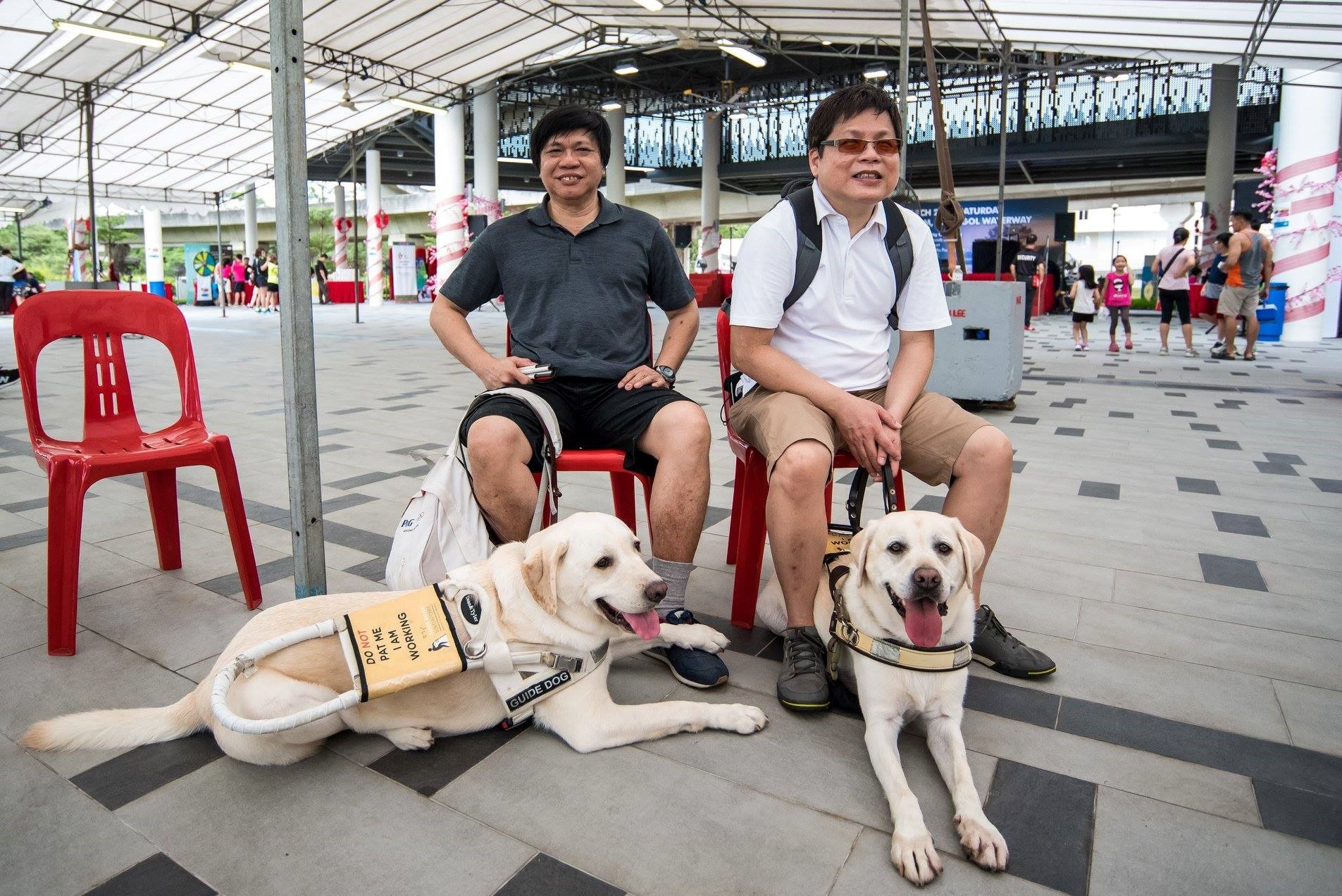 Guide dog handlers with their service dogs
Kickstarting the campaign is the mobwalk, an activity that seeks to raise awareness of the Guide Dogs Programme and encourages public interaction with the service dogs – a rare opportunity given how working service dogs are not to be disturbed.Catch the guide dogs and their handlers on a casual stroll along Orchard Road, Somerset and Dhoby Ghaut and say hello to the good bois and gurls. Did we mention that photo-taking with the service dogs are also allowed? The mobwalk will be held on 23 March, 2.30pm to 6.30pm, so don't forget to drop by!
Roadshows
Held at The Cathay, ION Orchard and Waterway Point, Guide Dogs Singapore will also be organising roadshows, to promote the awareness of the community.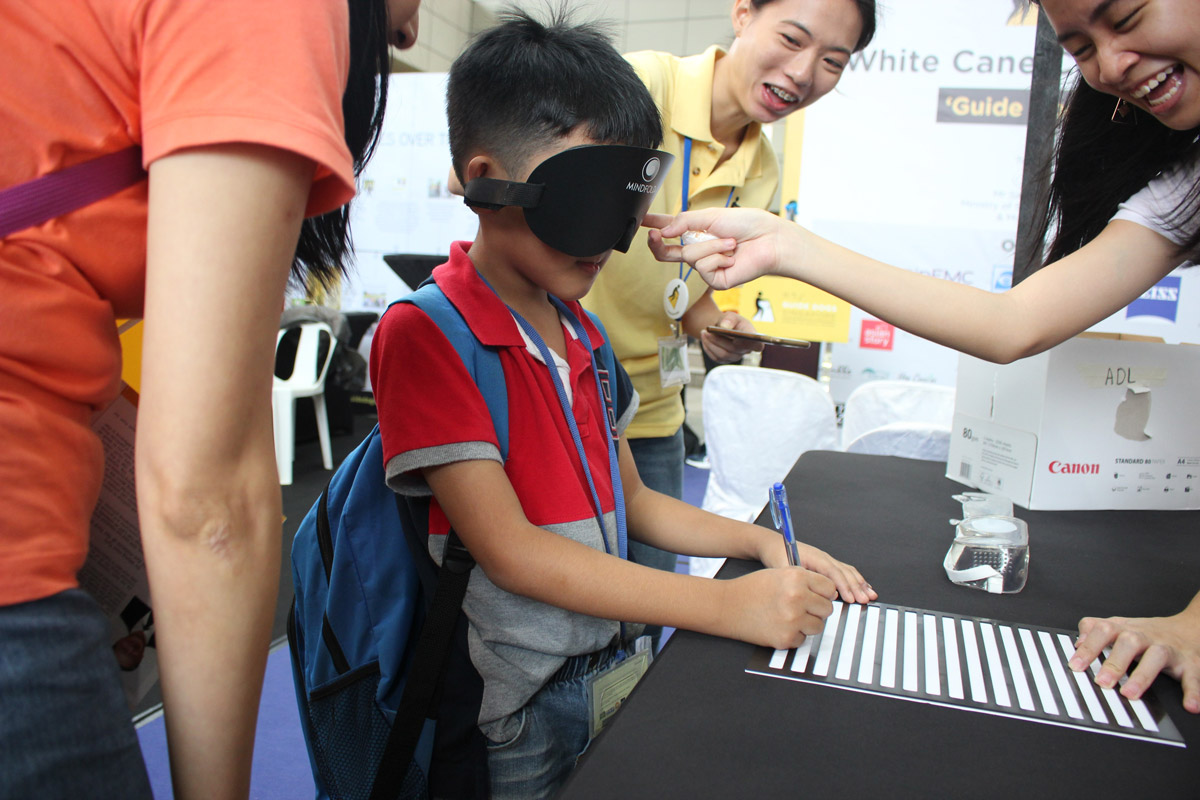 Roadshow activity In addition to learning more about the service dogs and what they do, participate in experiential activities, including the blindfold challenge. At the same time, shop for a good cause and bring home adorable keychain guide dog plushies, stationery and more! The roadshows will be held on 7 April, 10.30 am to 7pm.
Lending a Helping Hand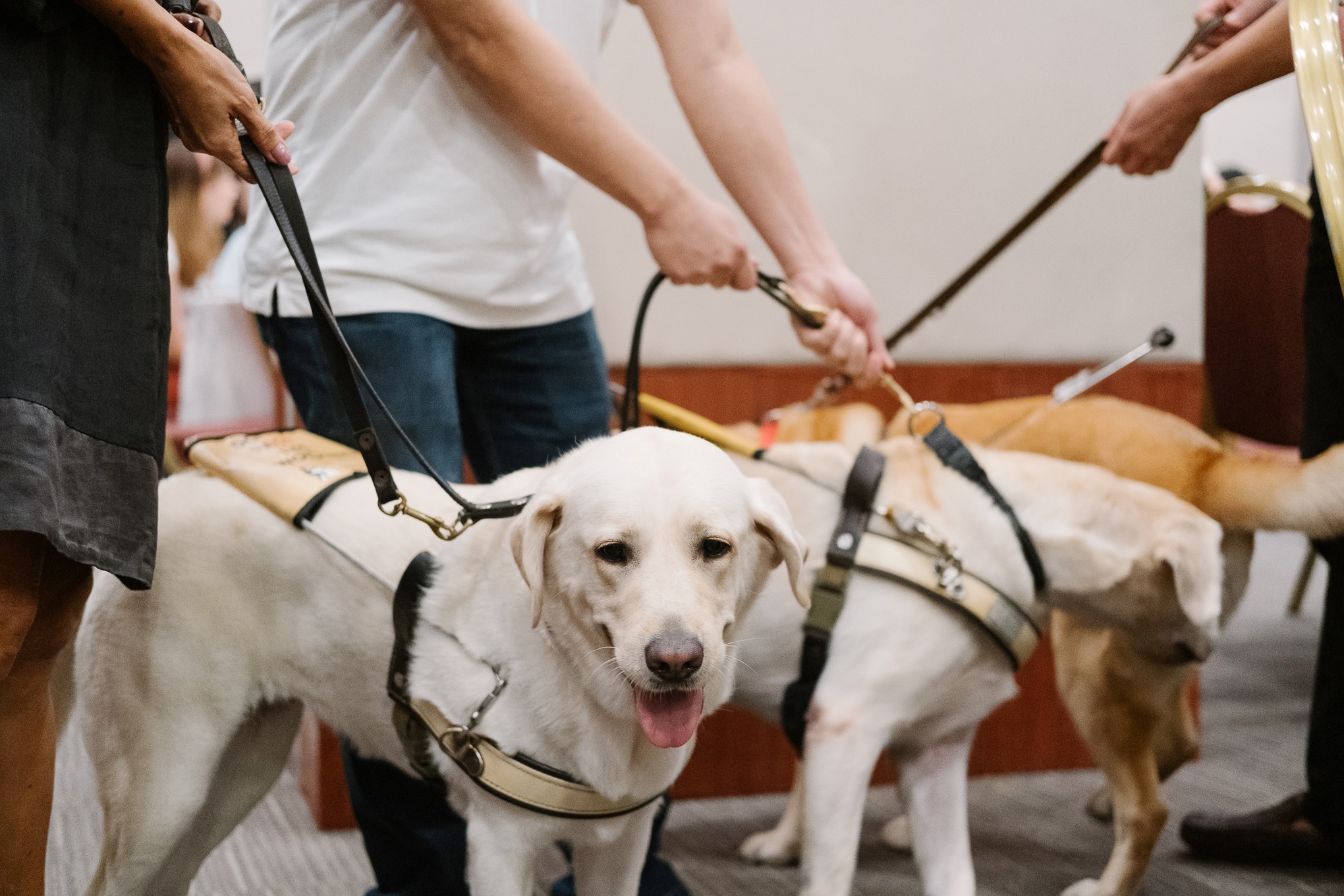 Some service dogs at Guide Dogs Singapore Ltd
Ready to take to the streets and raise awareness of the visually impaired community? Sign up as an ambassador with Guide Dogs Singapore Ltd and help out in donation drives. Schools and companies are welcome to volunteer in groups, where you may even get a chance to participate in an intimate meet-and-greet with a guide dog and its handler – how amazing is that? Interested participants may sign up here.
Alternatively, you may choose to donate freely to the March to June campaign at www.giving.sg/gds/igdd2019 or www.guidedogs.give.asia/igdd2019 – remember, no amount is too small.For more IGDD related activities, follow Guide Dogs Singapore Ltd on Facebook and Instagram.
In the meantime, mark your calendars for IGDD and we'll see you there!Guide Dogs Singapore Ltd is a social charity service that is dedicated to enhancing the quality of life of people with visual impairment. The organisation is founded in 2006 and offers a range of services, including the Guide Dogs Programme. Under the programme, guide dogs are paired with people with visual impairment, to enhance their mobility, safety and emotional well-being.
All images courtesy of Guide Dogs Singapore unless otherwise credited.