Osteoarthritis (OA) is one of the most common joint diseases in both cats and dogs. As the primary cause of debilitating lameness, OA causes degenerative and inflammatory changes within the affected limb joints, which causes instability when bearing weight and results in mobility issues.
OA is painful, and as the joint degeneration progresses, the joint instability and pain also increase and begin to hinder the dog from carrying out its routine daily activities. As all dogs and cats of any breed and age can develop this painful and degenerative condition, it is important for us as pet owners to provide joint health supplements that have been clinically proven to slow down the rate of progression of the inflammatory changes and reduce the associated pain!
In doing so, we'll increase their quality of life and enable them to go on more fun adventures with us, and one such joint supplement that's safe for all pets (including those with known food allergies) and clinically-proven to be highly effective against OA is Antinol® — a 100% all-natural anti-inflammatory supplement.
To find out more about why this product is endorsed by so many veterinarians and pet owners worldwide, here's a closer look at Antinol® and its amazing qualities:
Highly effective & safe for consumption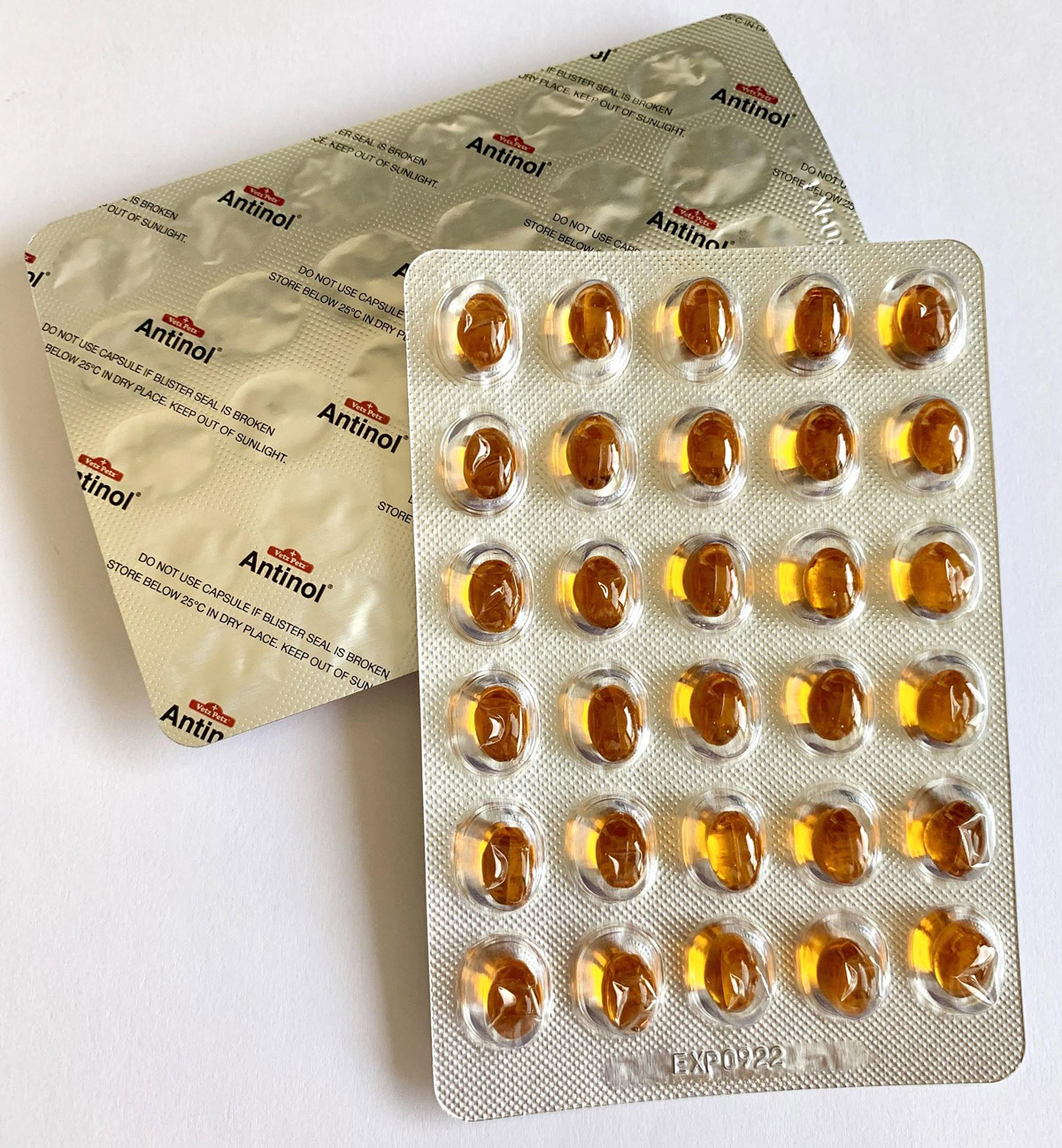 Antinol® comes packaged in tiny gel caps which can be either swallowed whole or punctured to let out the liquid inside for even the fussiest eaters.
Painstakingly formulated after decades of research, Antinol®'s effectiveness stems from its patented active ingredient PCSO-524®, which is a complex lipid extract from the New Zealand Green-Lipped Mussel.
The patented extraction process employs no heat or chemicals to keep the potency of PCSO-524®  at its highest level, and PCSO-524® is much more complex than just the usual EPA (eicosapentaenoic acid) and DHA (docosahexaenoic acid) as it also contains more than 90 different fatty acids including rare and novel compounds such as OTA (octadecatetraenoic acid) and ETA (eicosatetraenoic acid).
These fatty acids work synergistically to create a potent anti-inflammatory response which works quickly to reduce pain in your pet, increase mobility, and ultimately its happiness and quality of life.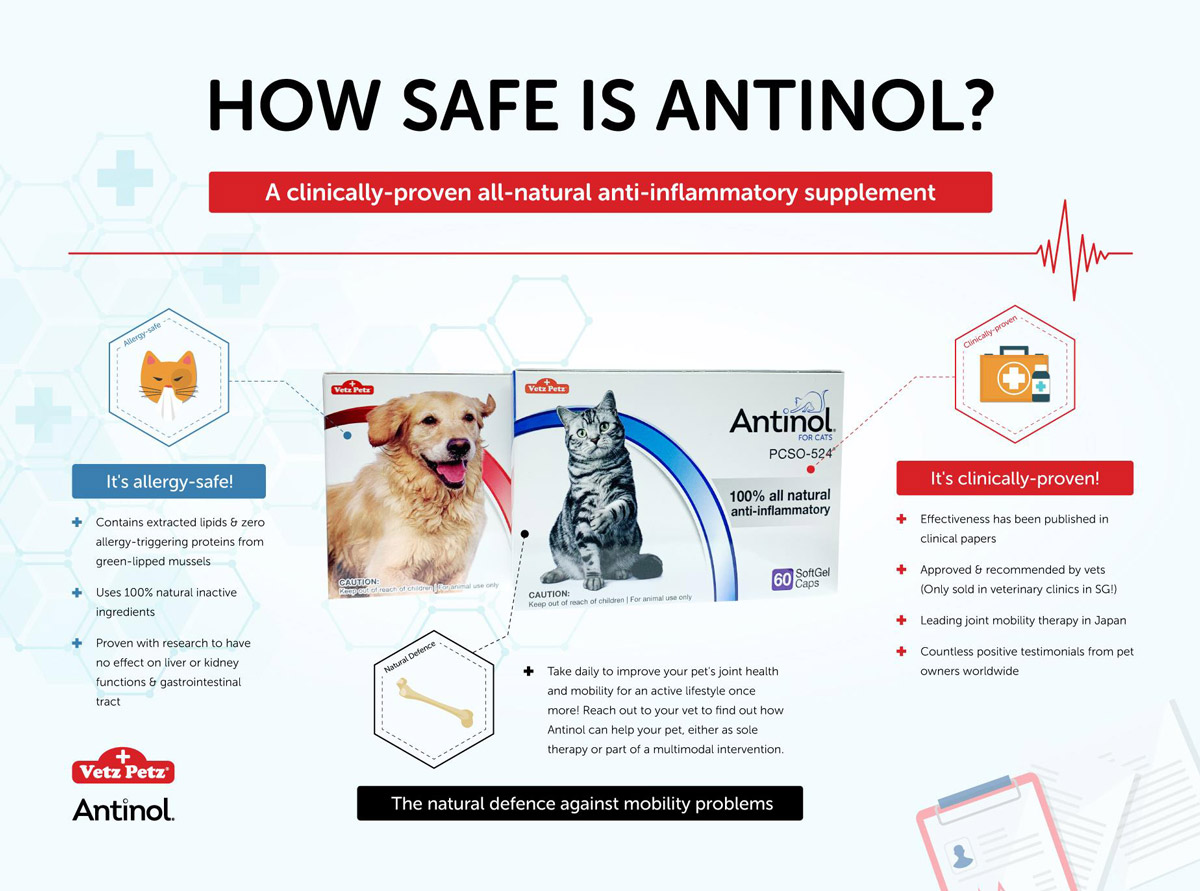 Since PCSO-524® is a lipid extract, it doesn't contain the allergy-causing proteins which are present in joint supplements containing green-lipped mussel powder. This makes Antinol® safe to administer to pets who may have skin allergies due to seafood proteins as well.
On top of that, clinical studies have shown that Antinol® is safe for long-term use as it does not affect liver and kidney function, nor the gastrointestinal tract. In fact, vets often use it to reduce reliance on long-term use of non-steroidal anti-inflammatory drugs (NSAIDS)!
Clinically-proven with fast & promising results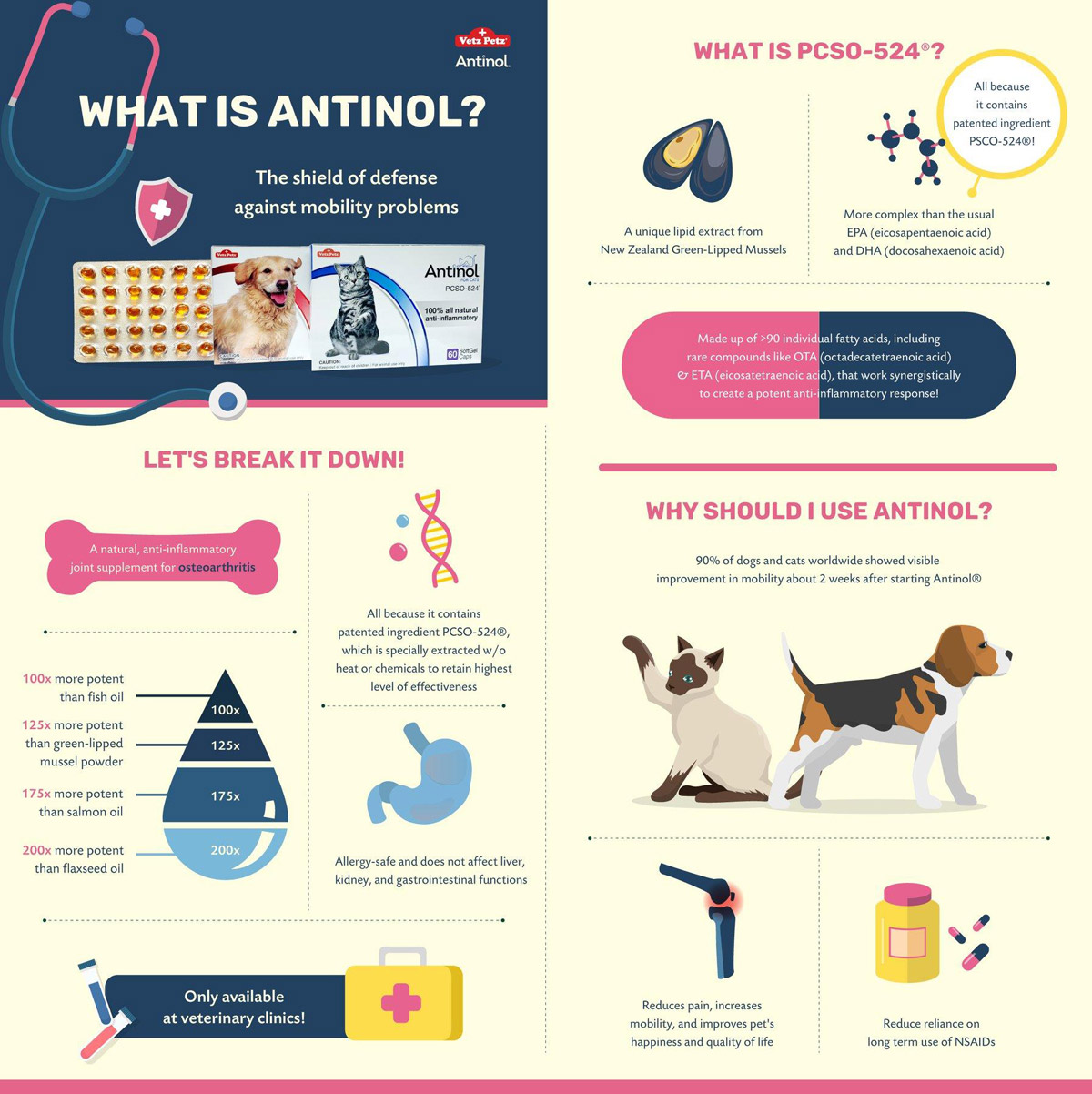 Antinol® is backed by many clinical studies to be especially effective in assisting pets in combating OA. It is also endorsed by veterinarians all around the globe, as evident from how it became the leading joint mobility therapy in Japan in just a short span of 3 years.
Furthermore, Antinol® works fast — 90% of dogs and cats showed improved mobility within a short time span of 14 days after starting Antinol®!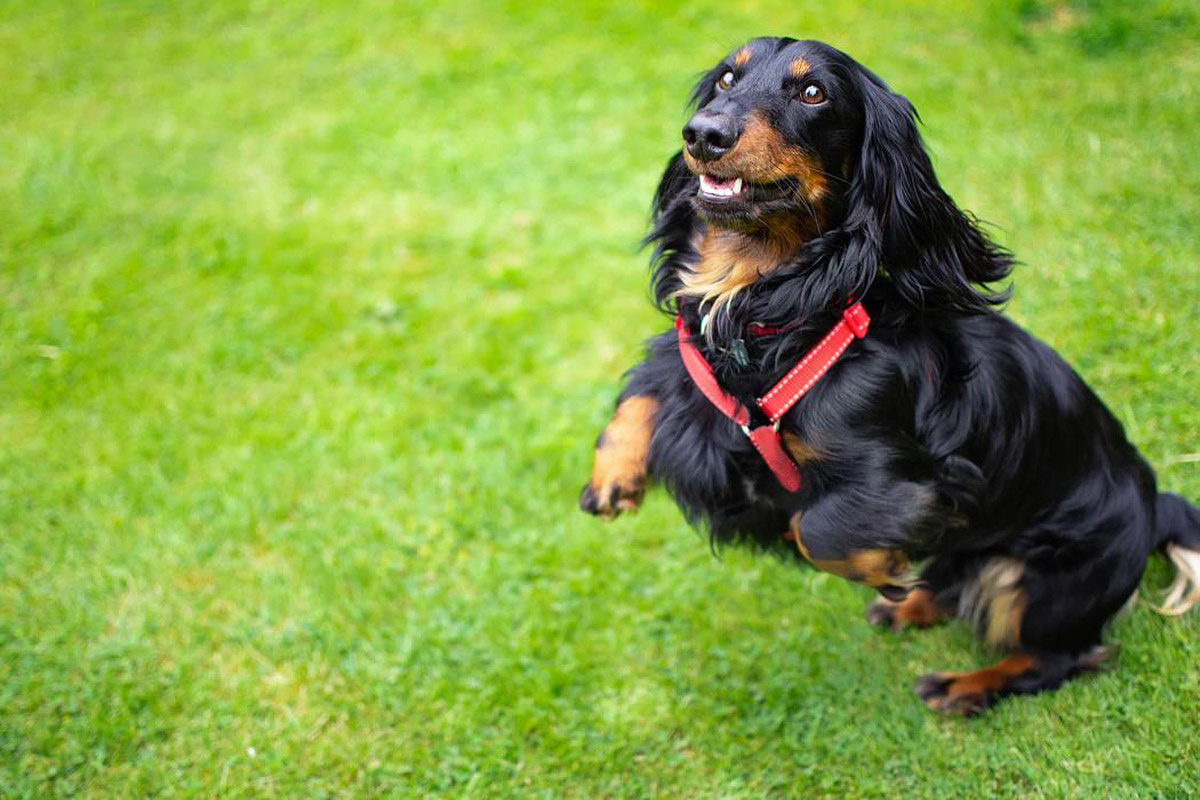 Source: Chris Johnstone on Unsplash
Besides clinical studies, many owners have also testified to the efficacy of Antinol®. According to Christine, the owner of an 8-year-old Maltese with OA and a history of epileptic seizures, "he was able to run and climb the stairs in the house 10 days after starting on Antinol®, whereas previously, he was moving slowly and was no longer playing with the four other dogs. The interval between his seizures has stretched from once every two weeks to once every 30 to 45 days, and the seizure duration has shortened to less than one minute."
Another Singaporean, Sandy, was happy to report that her 17-year-old Jack Russell Cross walked more steadily and quickly, was less inclined to lose his balance, showed significantly-increased energy levels, and started walking and running to the front door to greet family members when they reached home. Again, all these improvements were apparent just 14 days after starting on Antinol®!
Other than seeing improvements in their mobility, many owners have also noticed their dogs looking happier, moving more energetically, and their coats becoming softer and glossier.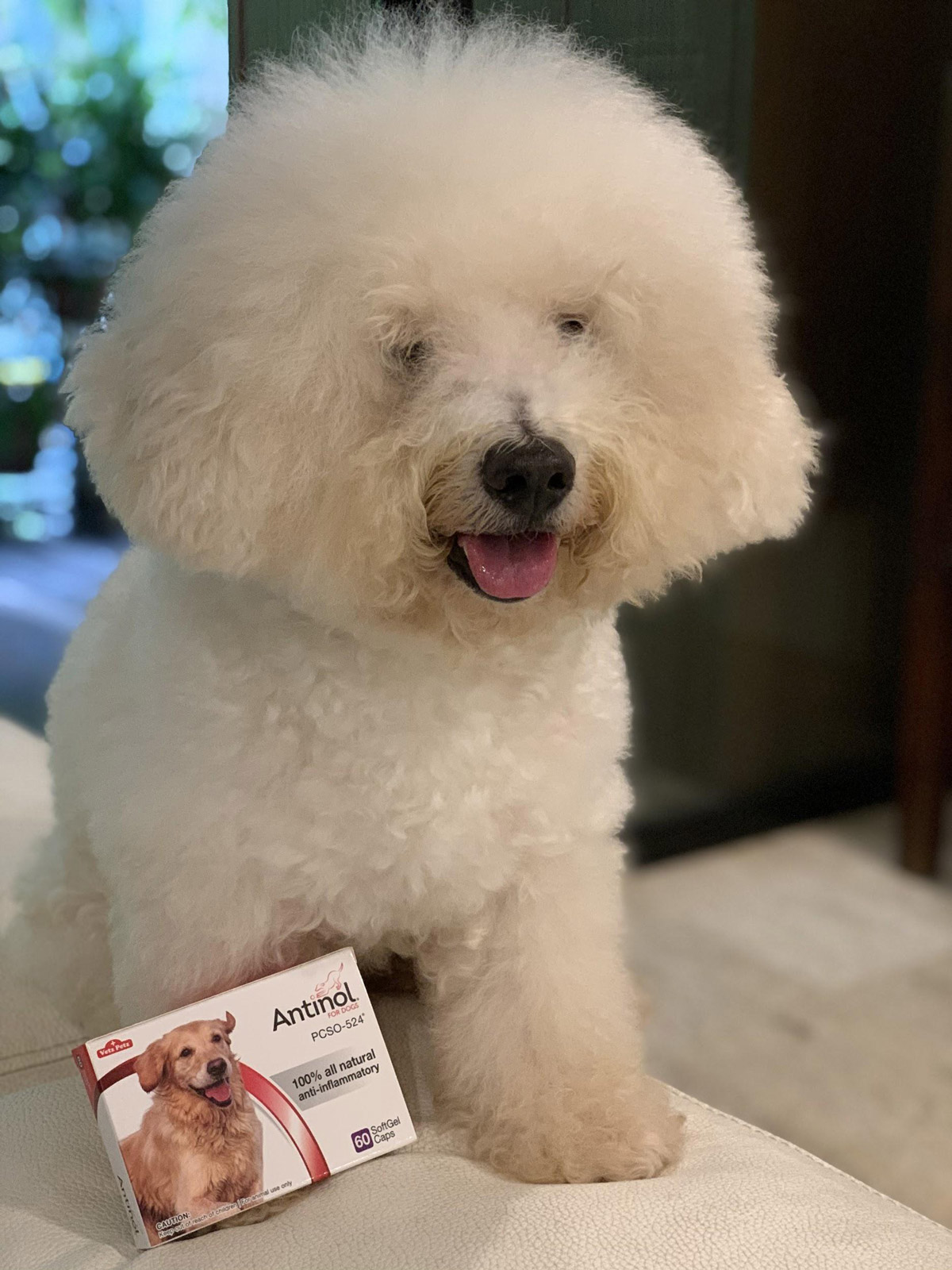 As an effective, safe, and convenient long-term option in managing OA for both dogs and cats, let Antinol® be your solution to ending your pet's pain and restrictive immobility. If you are interested to purchase a box of Antinol®, it is available over-the-counter* at selected veterinary clinics with no prescription required. Your vet will be able to advise you on how Antinol® can help your pet, as well as provide you with holistic advice on how to go about maintaining your pet's joint health in the best possible condition.
Alternatively, you can also head to Antinol®'s website or Facebook page for more information on where to find their products.
*Note: Given the current COVID-19 situation, do give the clinic a call beforehand to find out if you could drop by to purchase Antinol®, or the earliest date that you're able to do so.