Cover photo source: @pom_chacha, @taroiskaypo, @kobe.sg (From left to right)
Absolutely love dogs but can't afford to look after one yet? The next best thing is to follow a ton of them on Instagram so that you can still get your daily dose of floof and goof!
From puffy Pomeranians to smiley Shiba Inus and tireless "tripod" dogs, here are 6 local dog stars that you have to follow ASAP if you haven't done so:
1. Kobe (@kobe.sg)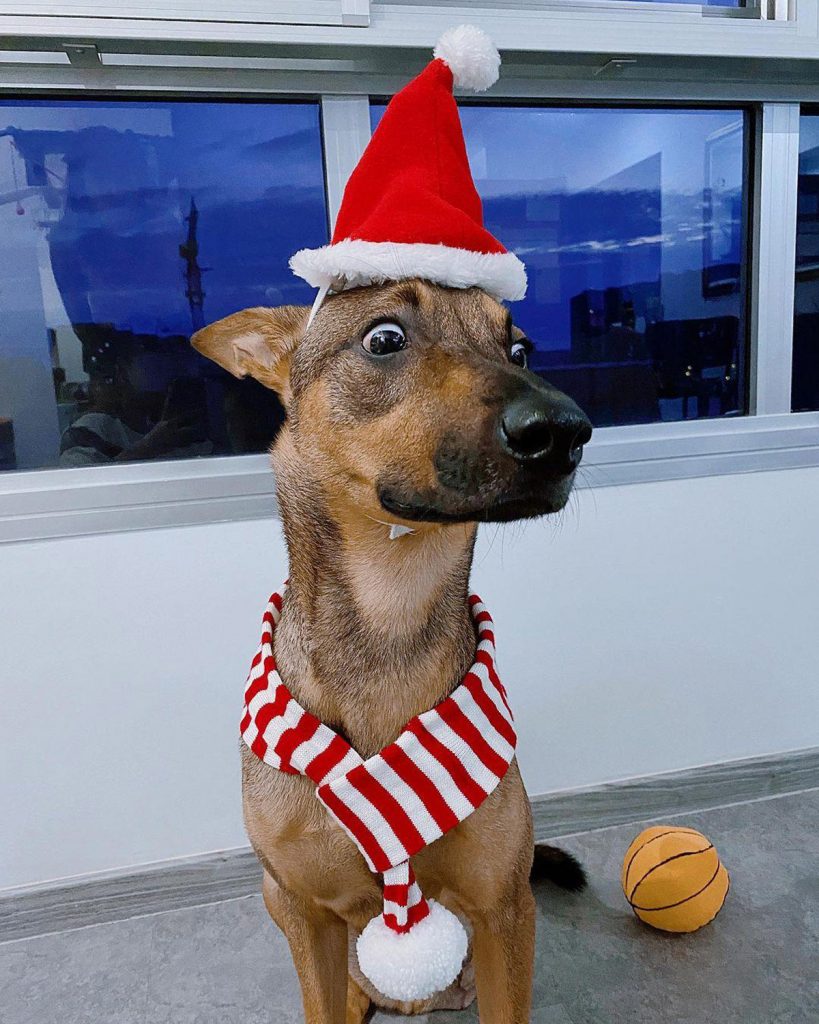 Kobe couldn't believe it was Christmas in a blink of an eye!
Source: @kobe.sg
As quoted from Kobe's Instagram biography, Kobe is a "tripod dog" hopping through life three legs at a time! Full of spunk and love, it's hard to imagine that this happy, handsome boy had a difficult past — one of his hind legs was severed when he was just less than 2 months old, and he had to learn how to sit, stand, walk, and run without losing his balance.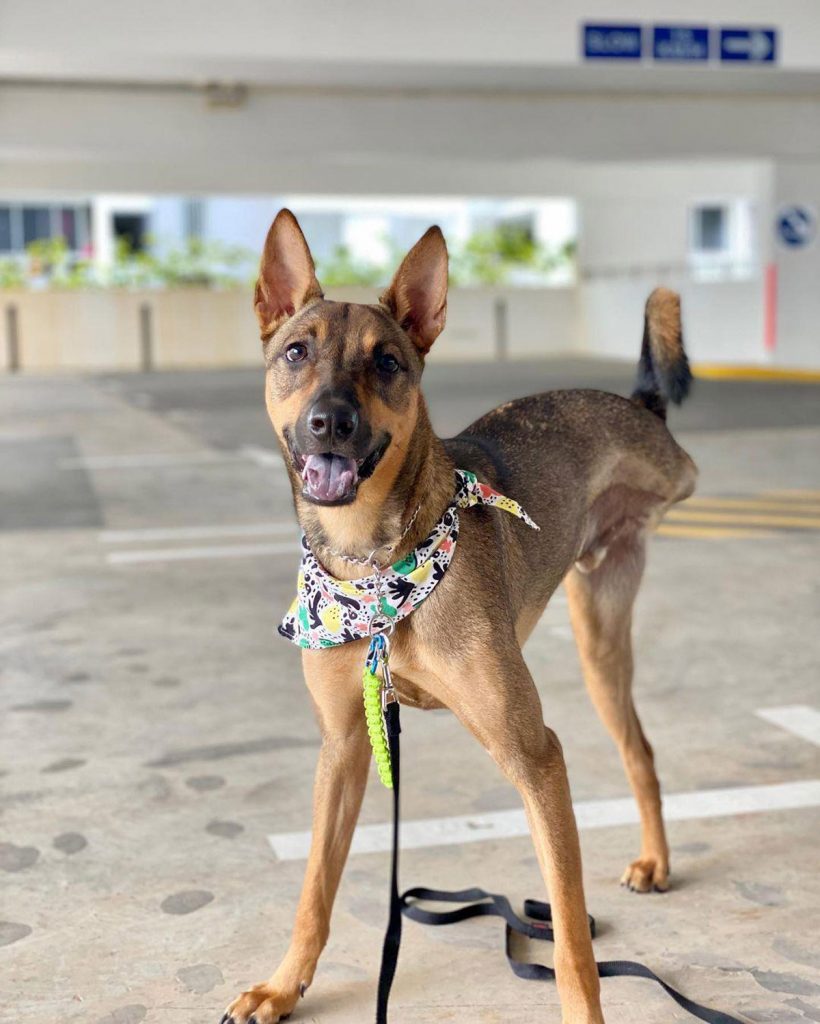 Source: @kobe.sg
Thankfully, his loving pawrents and 7 cat siblings were by his side every step of the way, and he is now the fastest runner in the park and a swift swimmer at the beach! A brave, sweet, and loving boy, Kobe's account is definitely one to follow and share with friends for heartwarming moments and awareness for special needs animals.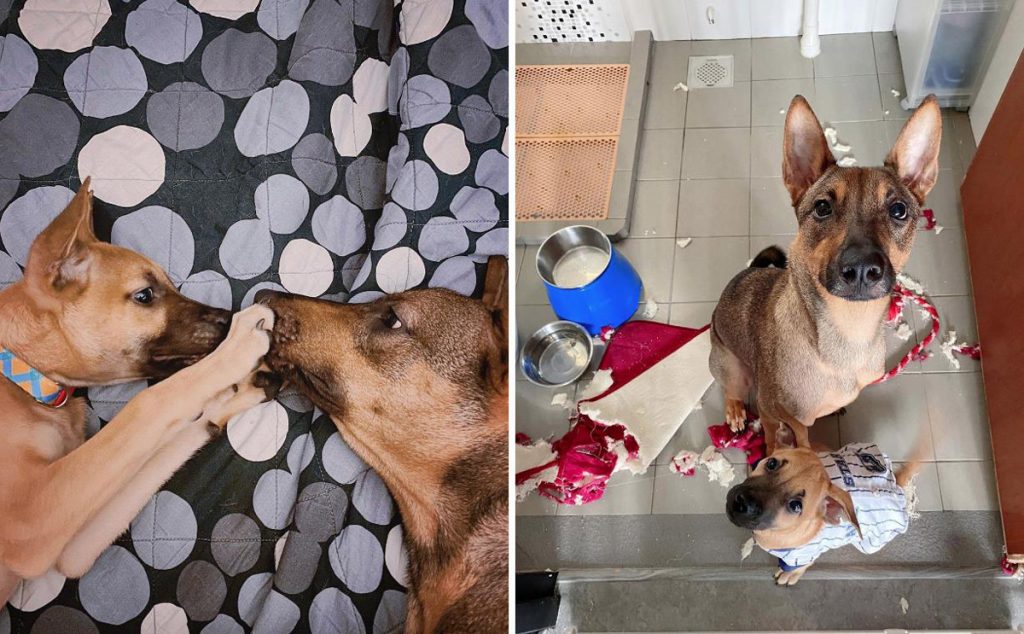 Kobe's family is currently fostering another tripod puppy, Hercules, and when Kobe isn't being a gentle older brother to him, they're often getting into mischief together!
Source: @kobe.sg
More of Kobe here!
2. Kobi (@kobibeagle)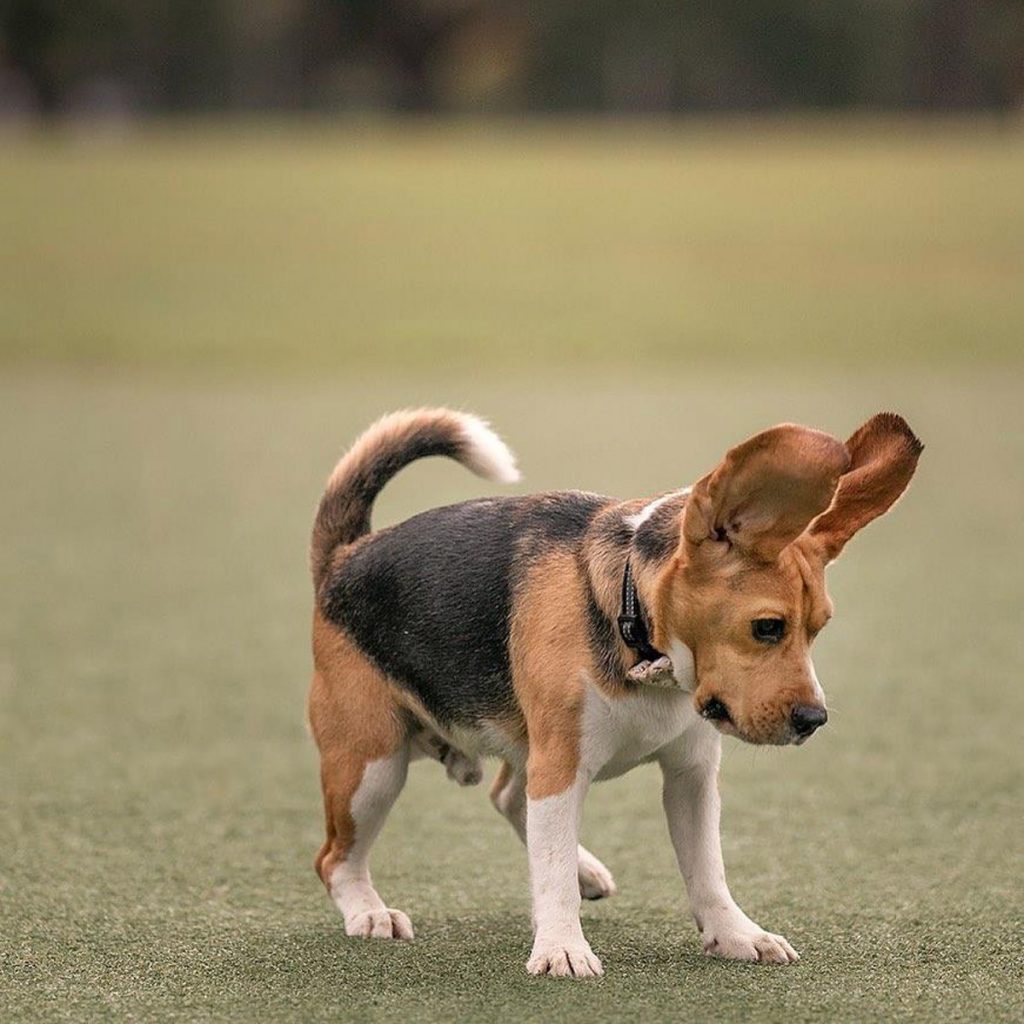 Source: @kobibeagle and @magicdow
Loud, playful, and cheeky, Kobi is a beagle that will definitely put a smile on your face. His Instagram account is essentially a journal of his life journey, documenting his growth from a young pup to a dapper young adult.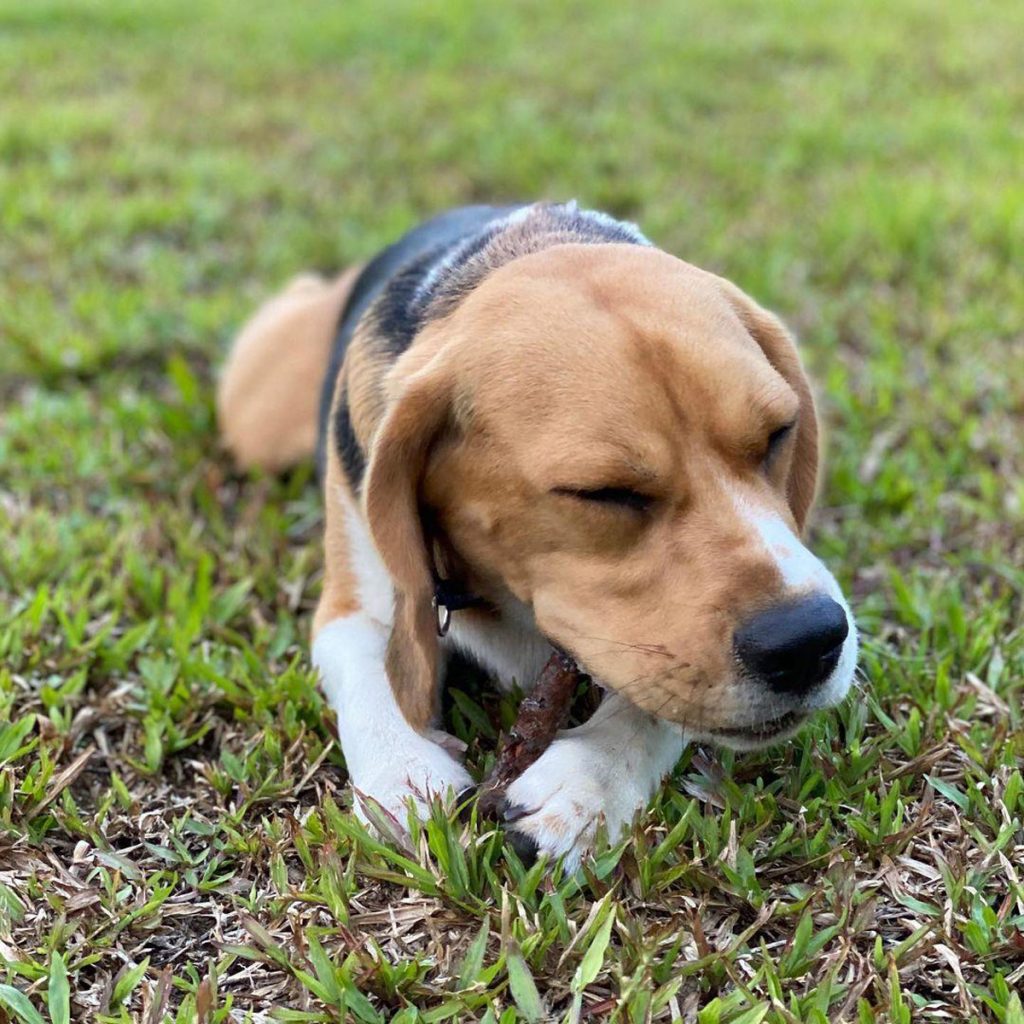 It's a treat! It's a treasure! No, it's a tree bark…
Source: @kobibeagle
If you have a weakness for floppy ears and pink tongues, we recommend joining Kobi on his adventures to explore the great outdoors vicariously through his photographs and videos!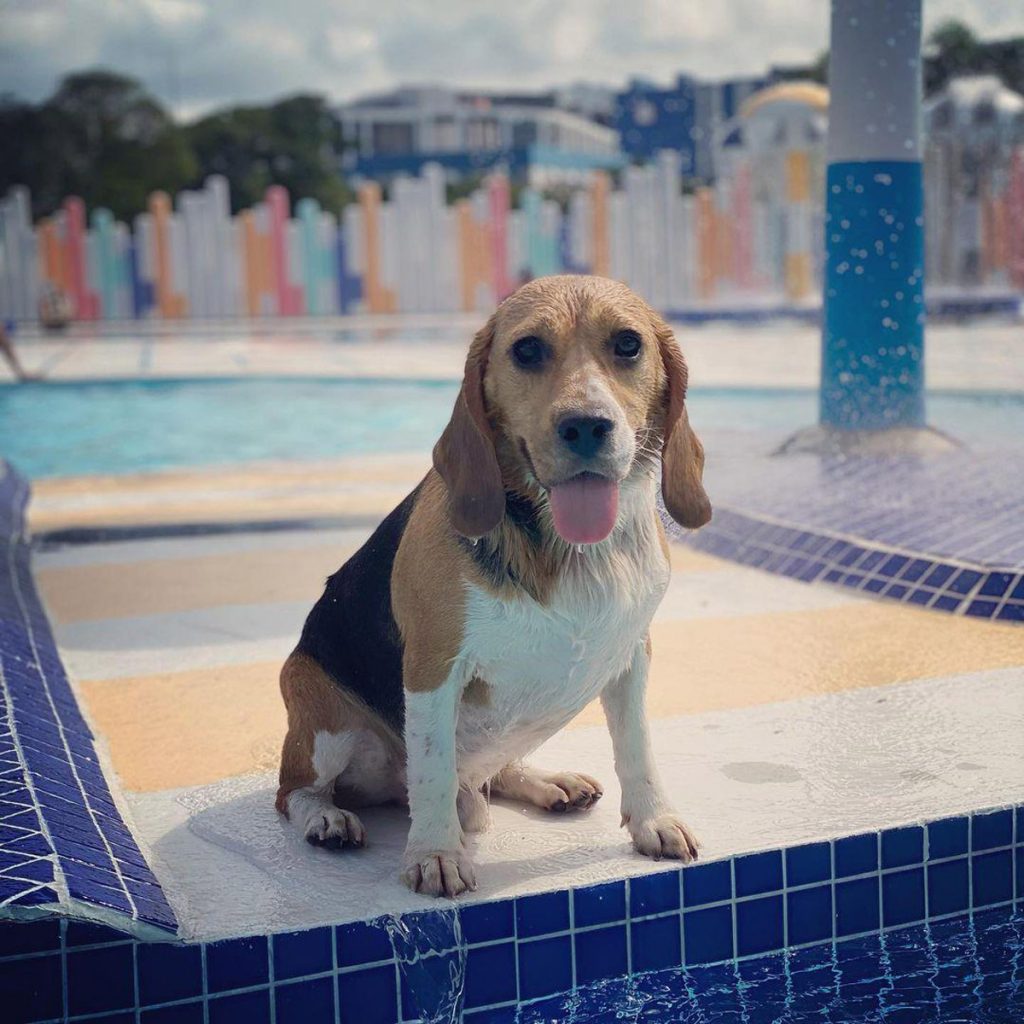 Kobi's working the wet look!
Source: @kobibeagle
More of Kobi here!
3. Taro (@taroiskaypo)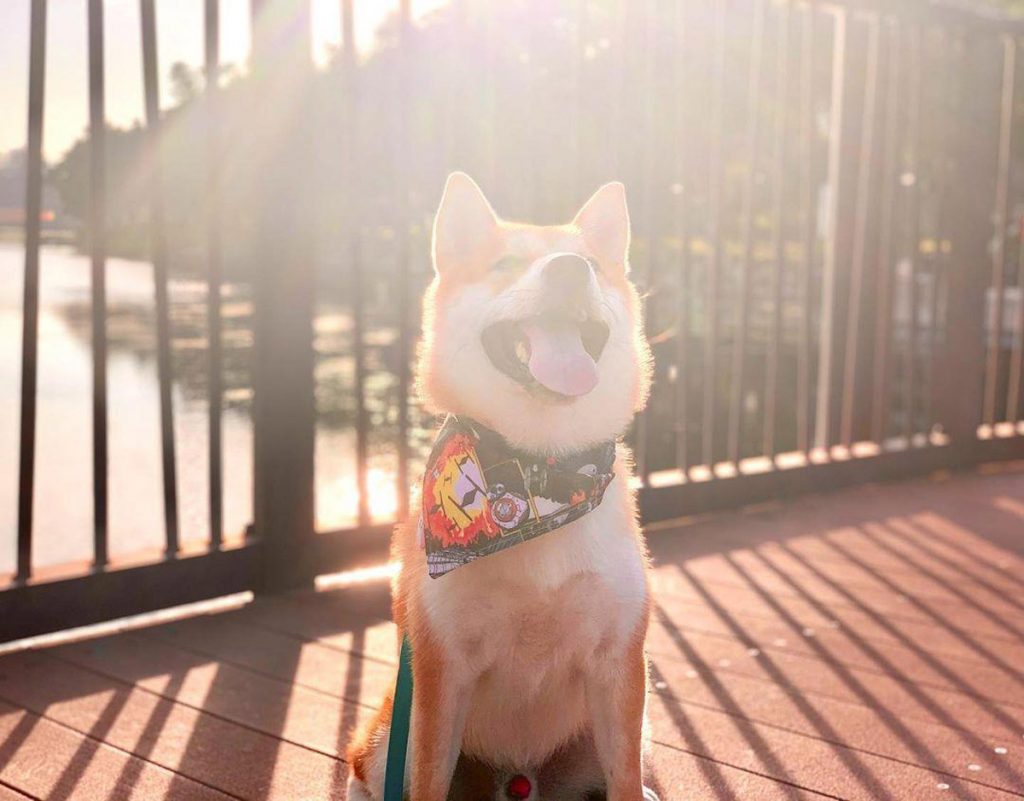 Source: @taroiskaypo
Well-loved for his signature smile, Taro is a ball of sunshine whose feed will definitely brighten up your day. For a regular dose of positivity, follow him as he finds joy in every little thing, be it yummy treats, long walks, or a bed of flowers!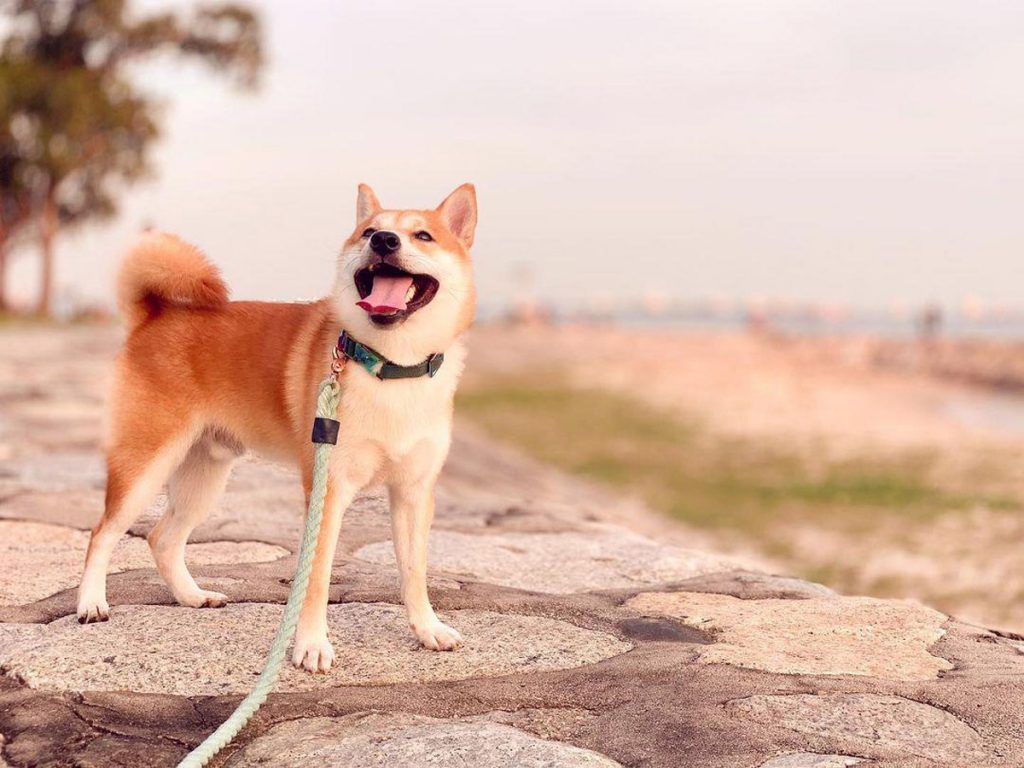 Source: @taroiskaypo
As the saying goes, an apple a day keeps the doctor away — we're sure that a photo of Taro a day keeps the blues away!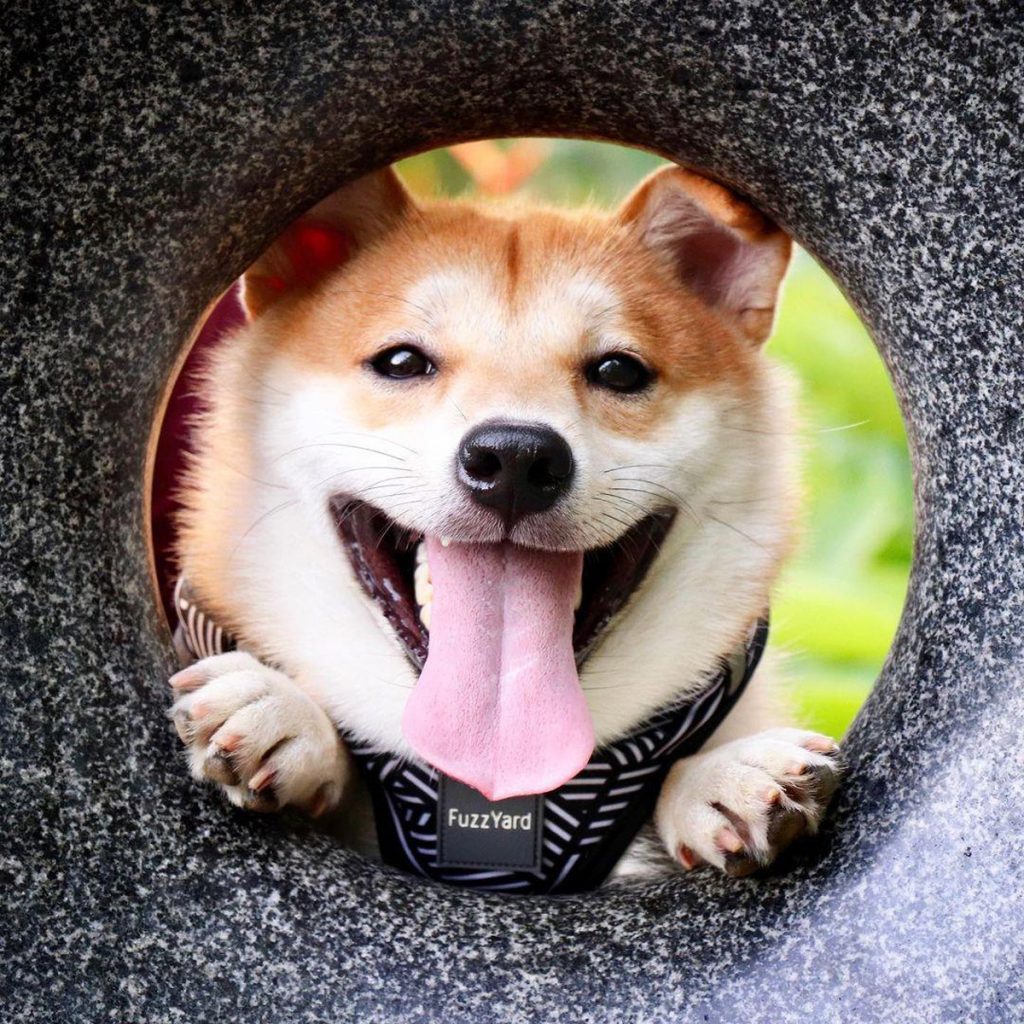 Source: @taroiskaypo and @comet_shibaken
More of Taro here.
4. Baby (@th_babypompom)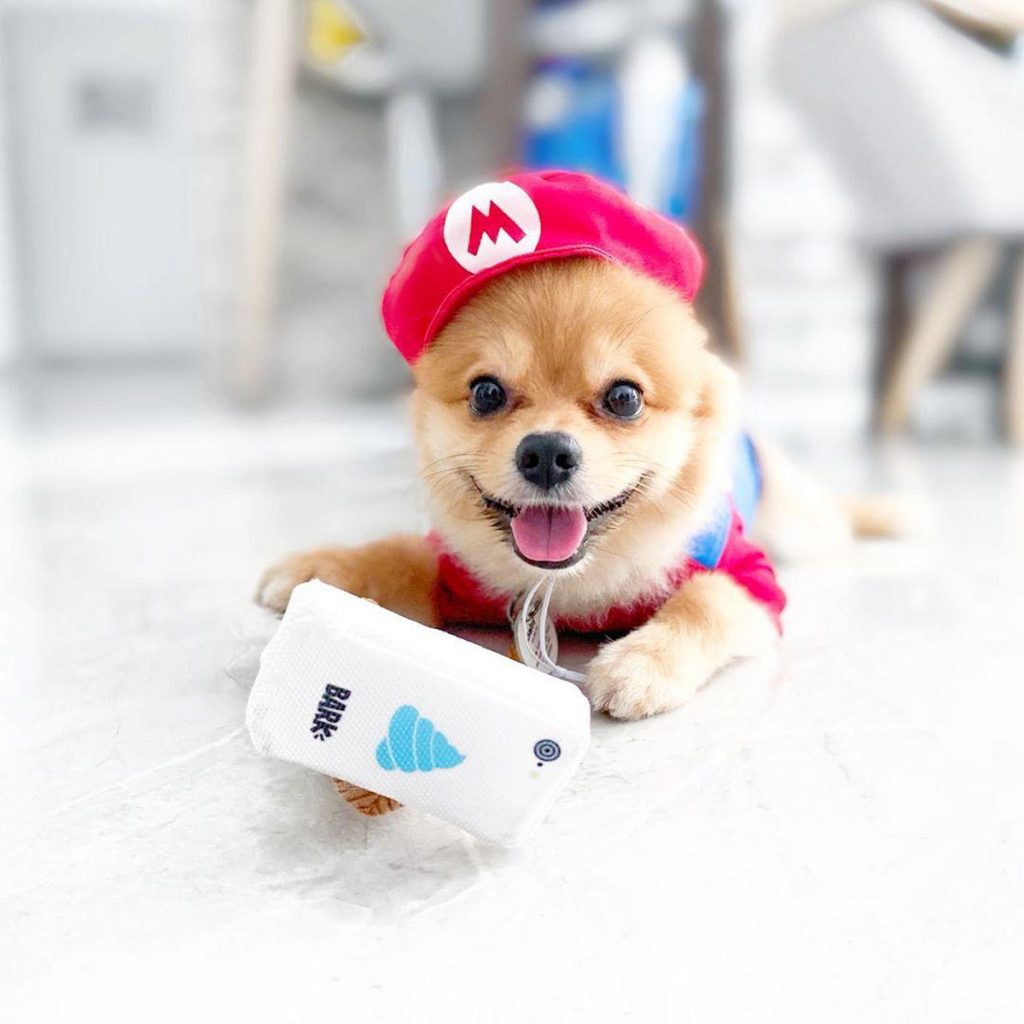 Source: @th_babypompom
Watch out, because we've got a heart-stealer right here. A Pomeranian who shares the same birthday as Singapore, Baby is as adorable and precious as his name suggests!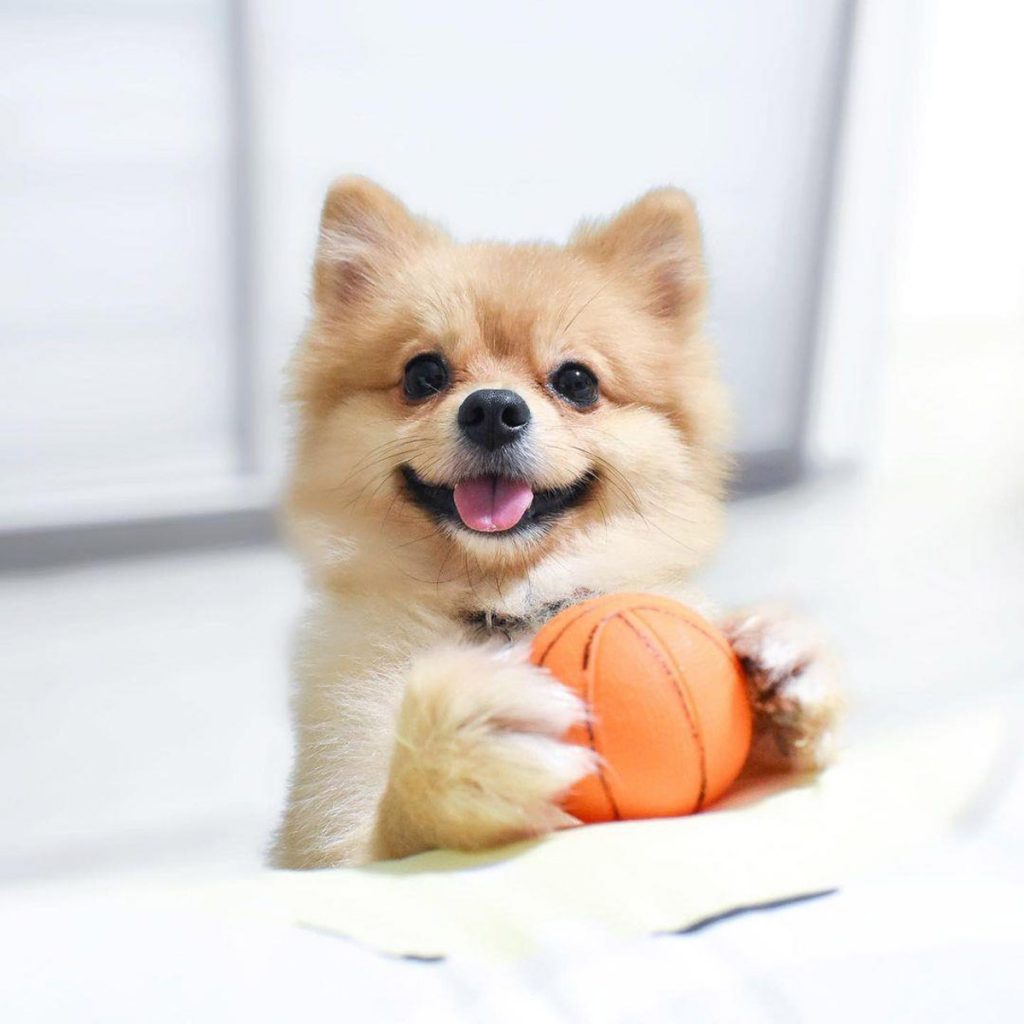 Source: @th_babypompom
A very sharp and intelligent charmer, Baby's speciality includes modelling and picking up tricks. Apparently, he usually learns them within a day and 30% of what he knows is self-taught. It's no wonder so many people can't get enough of him!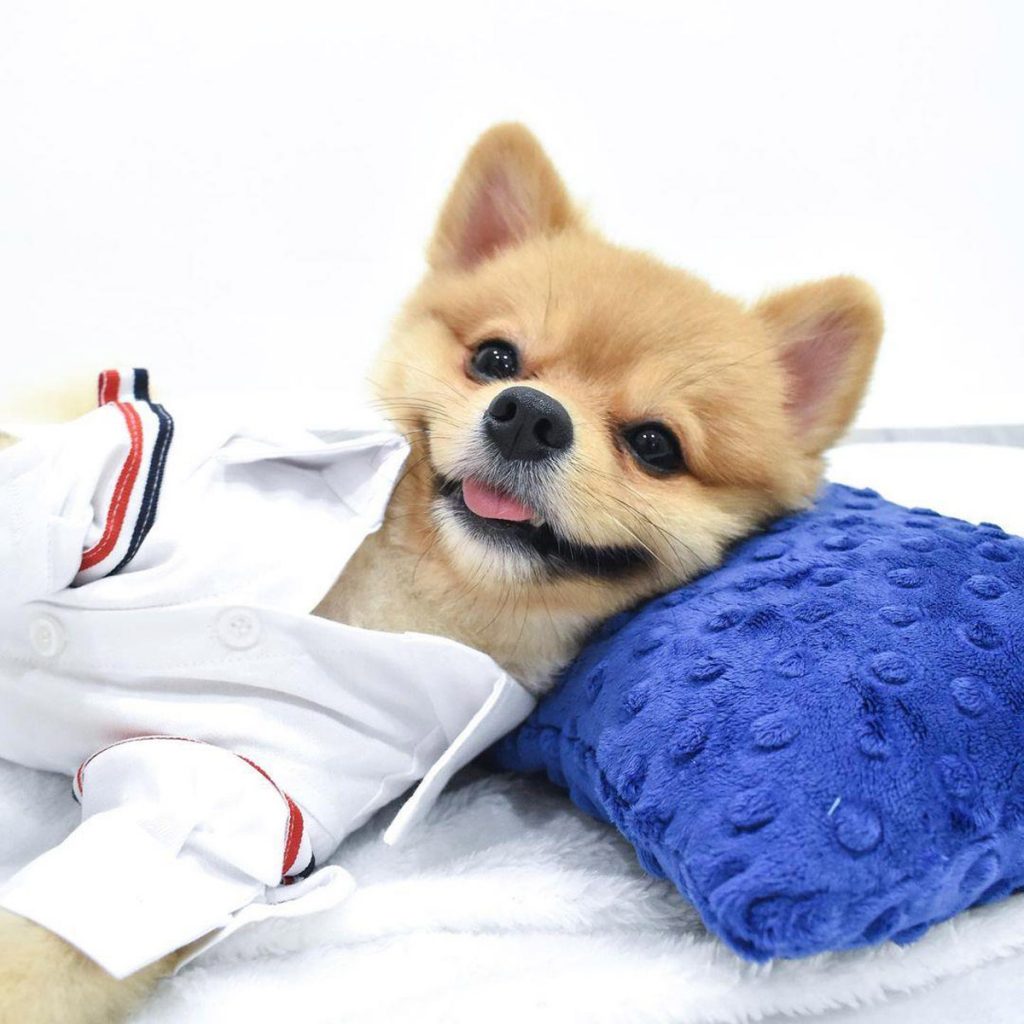 Source: @th_babypompom
More of Baby here!
5. Cha Cha (@pom_chacha)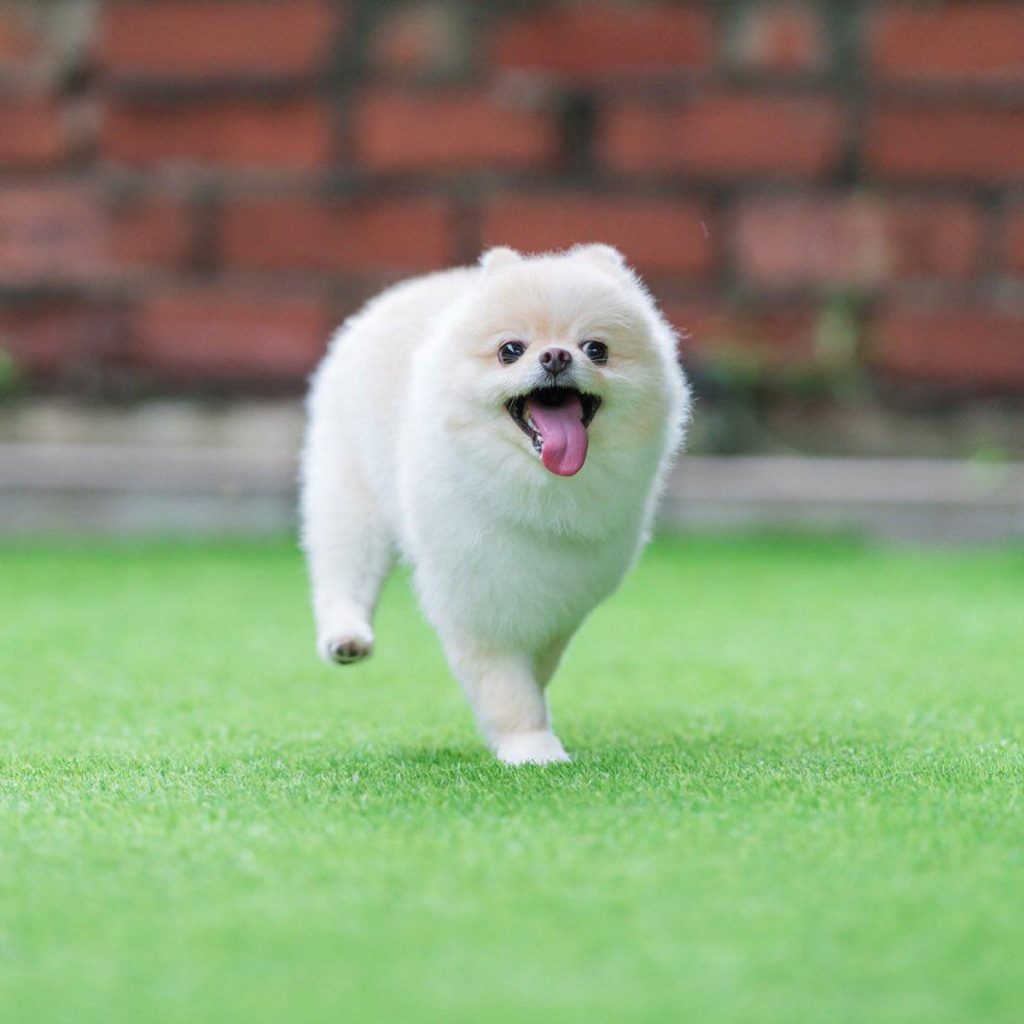 Potato or seal? Cha Cha's hooman doesn't know either!
Source: @pom_chacha
Cha Cha's a dog on a mission — to bring a smile to everyone's face on Instagram! With his bright round eyes, cheeky pink tongue sticking out of his mouth, and endearing expressions, we say that this irresistible ball of fluff is doing a fantastic job.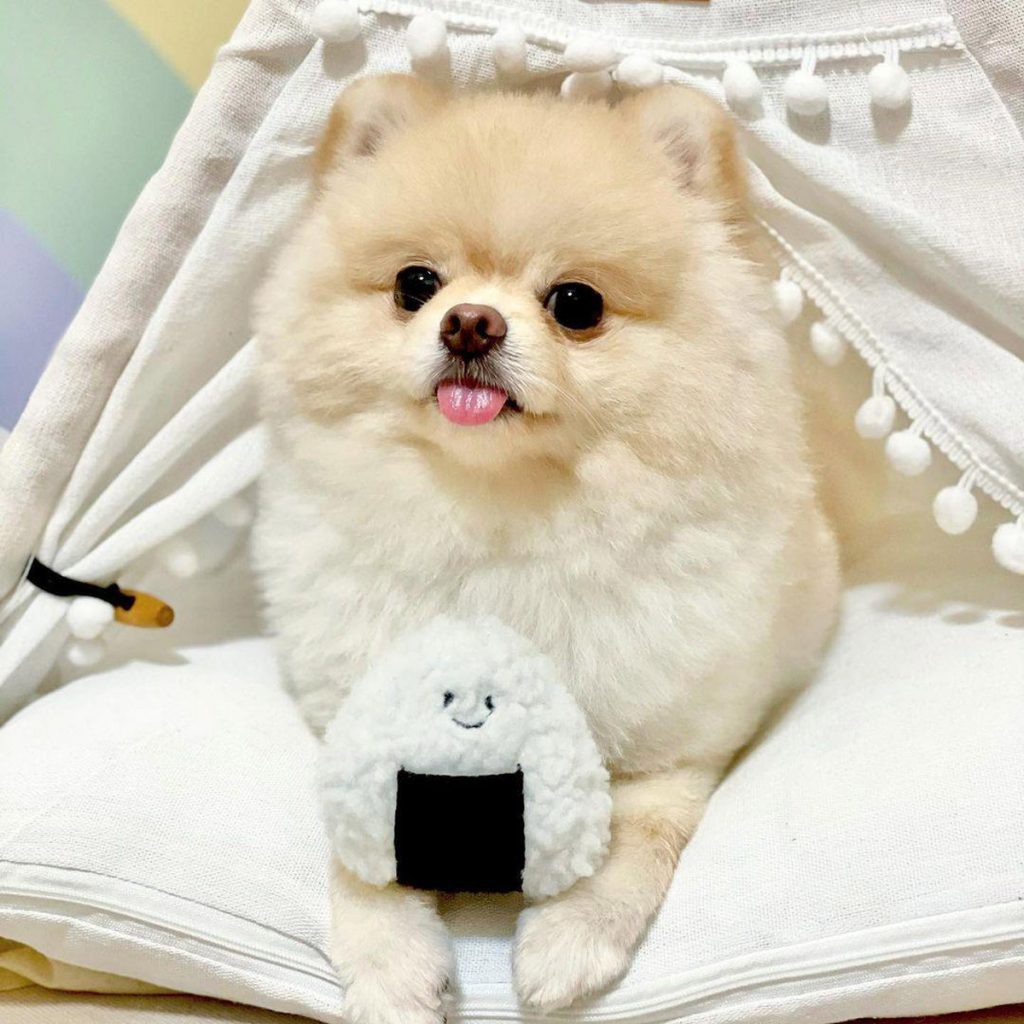 Source: @pom_chacha
Cha Cha also updates his feed often with his adorable thoughts and reflections, so follow him to feel all warm and fuzzy, just like him!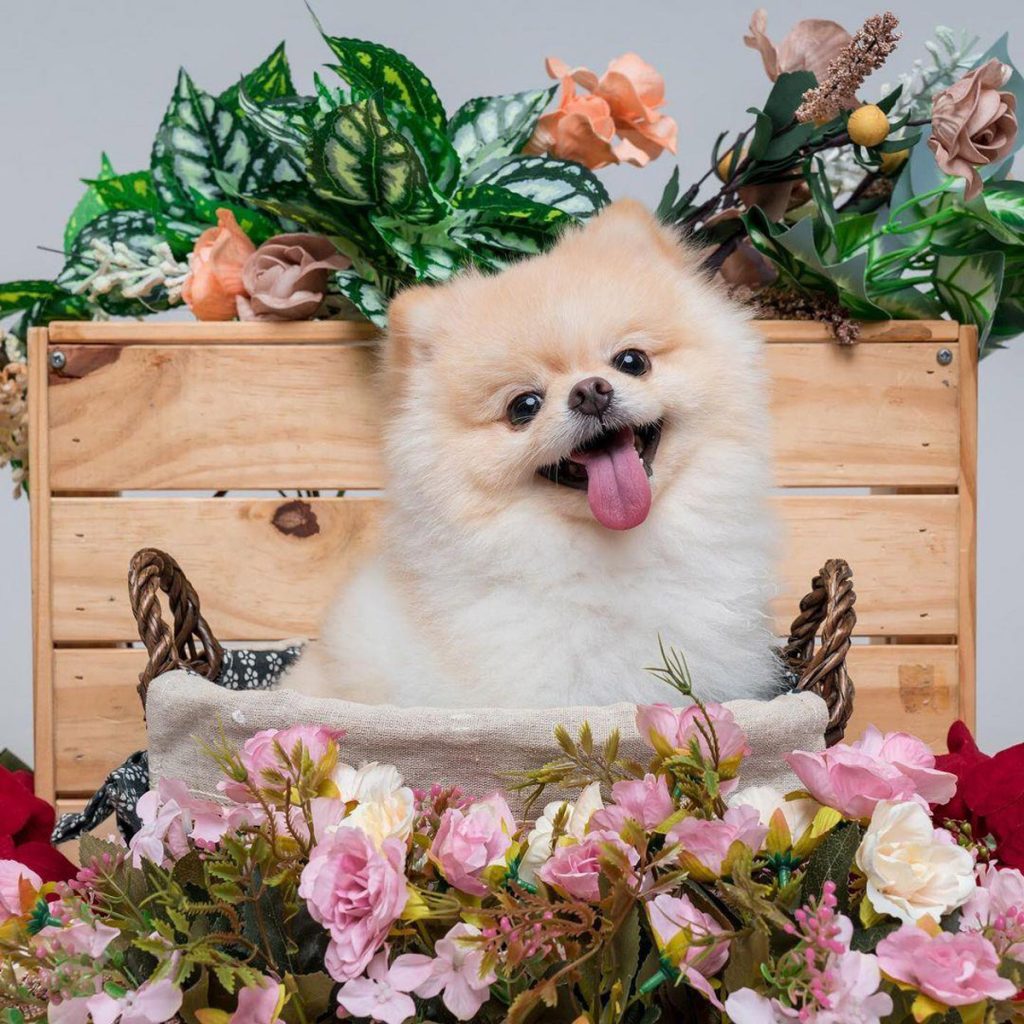 Here's Cha Cha declaring himself as a "Flower Boy"!
Source: @pom_chacha
More of Cha Cha here.
6. Tofu (@mistertofu_)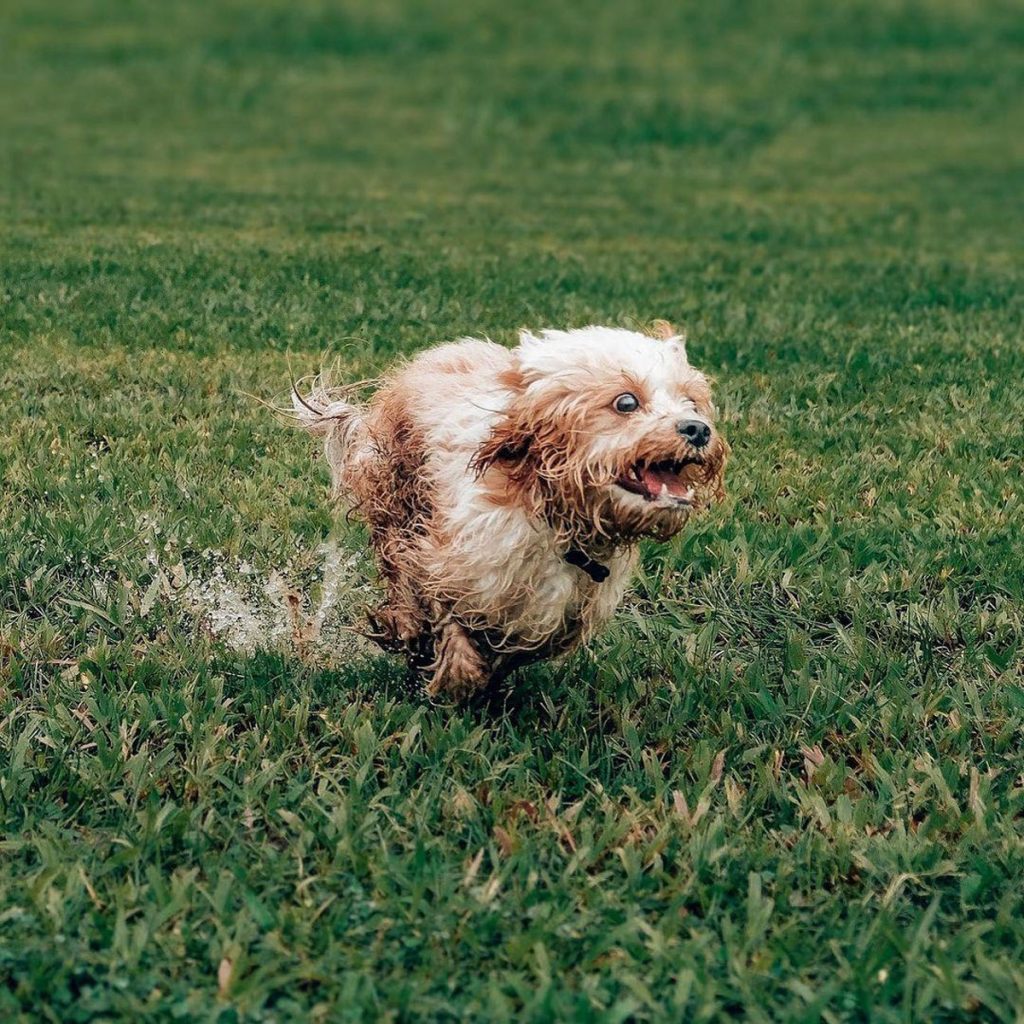 Source: @mistertofu_
Cavachons are a cross between the Cavalier King Charles Spaniel and Bichon Frise dog breeds. They're lively, spirited, and full of fun, so if you're feeling down, Tofu the Cavachon will be racing to your rescue!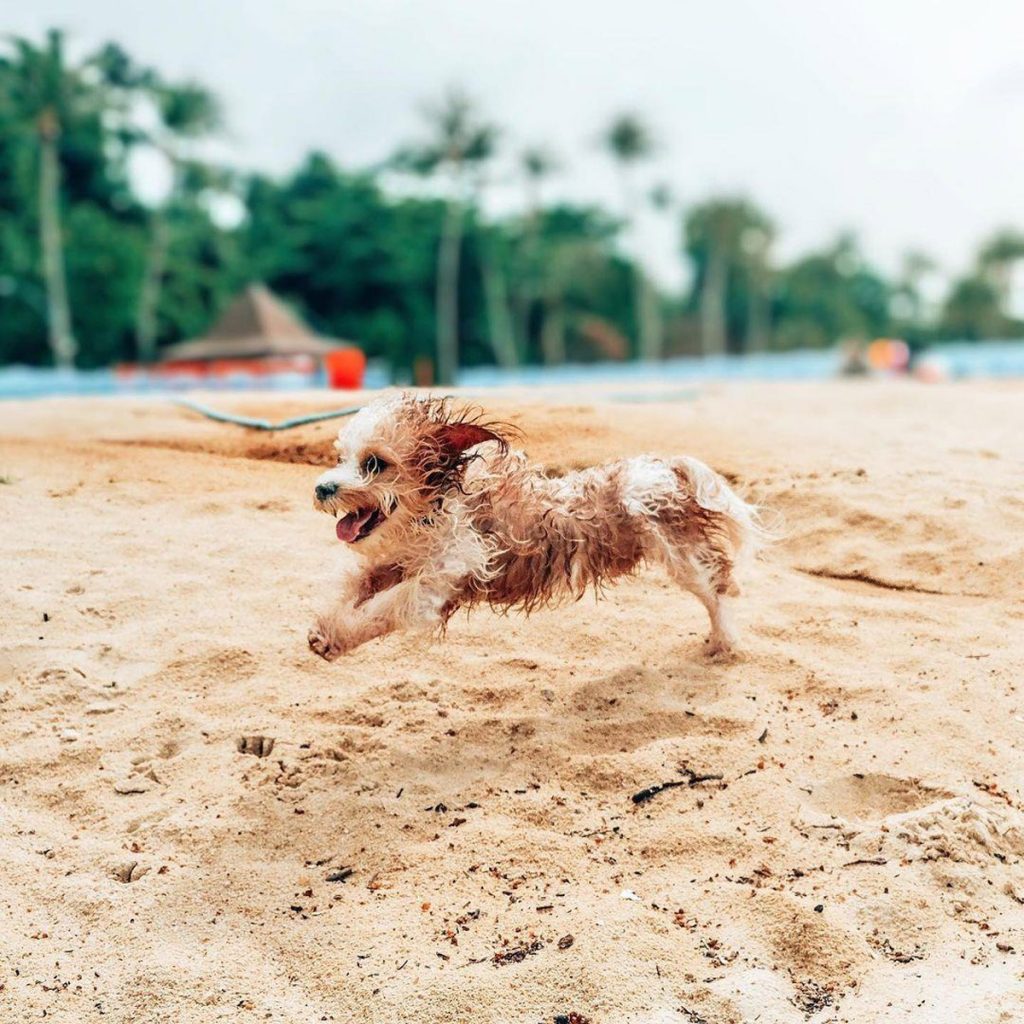 Source: @mistertofu_
A cure for any bad day, you'll love his hilarious expressions when he's zooming around green fields, leaping across sandy beaches, jumping into puddles of mud, and frolicking with his best buds. That sheer joy and exhilaration oozing from every inch of his body are seriously contagious!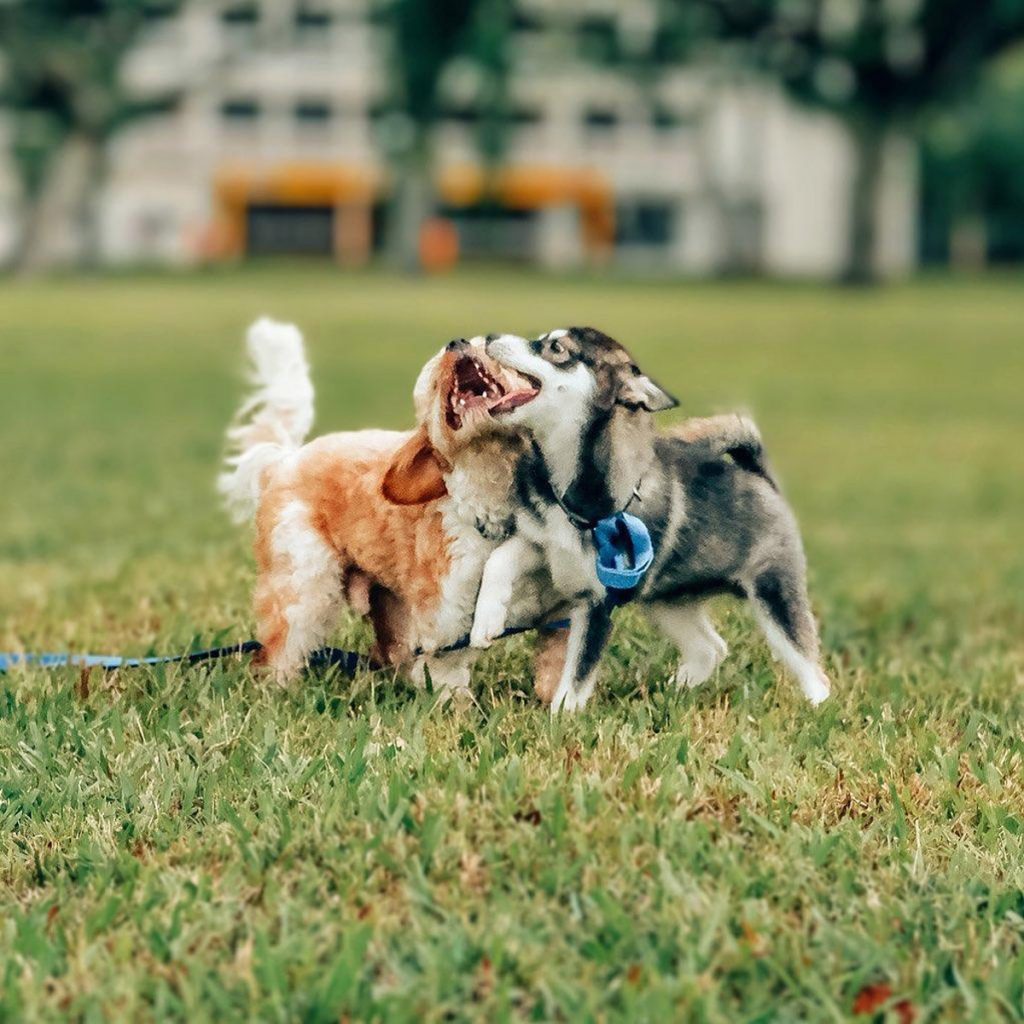 Source: @mistertofu_
More of Tofu here!
Note: Love both dogs and cats? Click here for a list of adorable cat accounts to follow on Instagram!