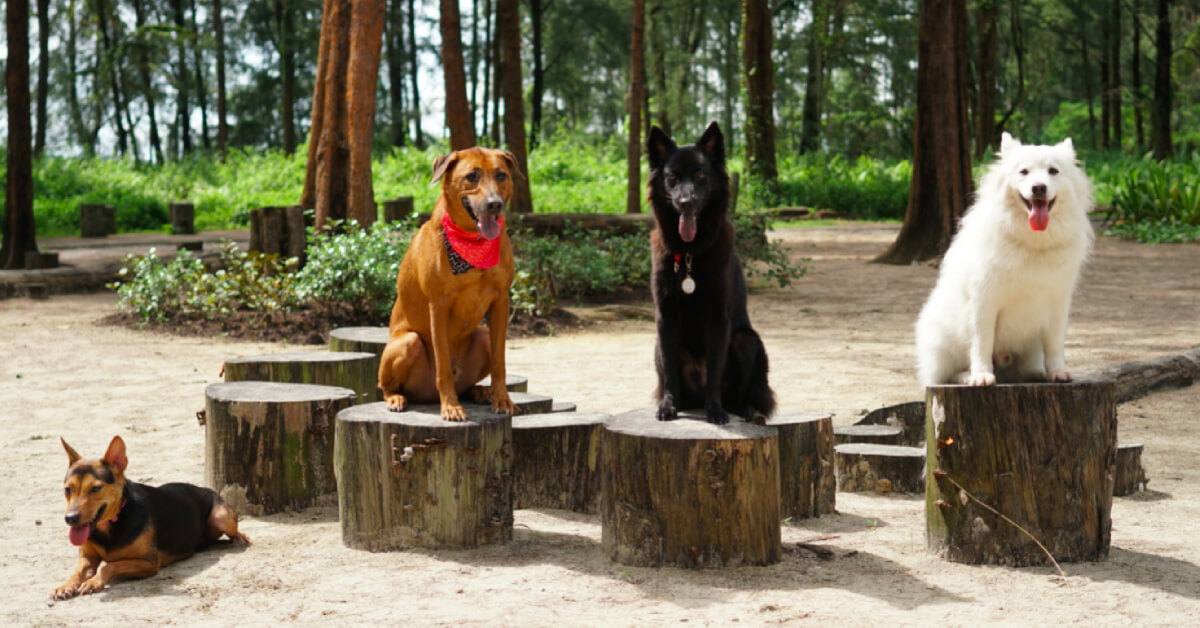 A rest stop at Coney Island Source: polarthecurious.com
Whether you're an outdoor junkie or looking forward to explore new places with your furry friend, here're some of the best pet-friendly spots on our sunny island to take a hike at!
Coney Island Park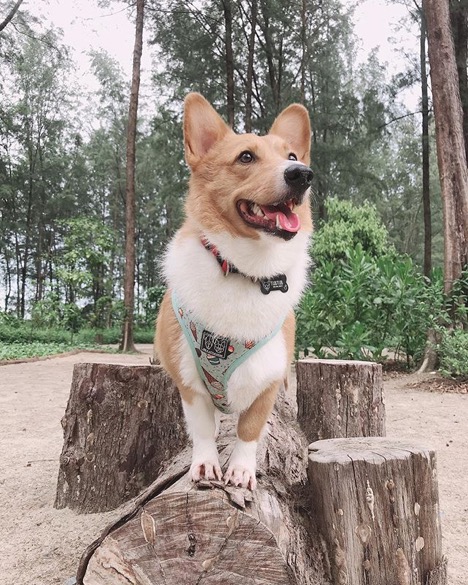 Some 80 species of birds live in Coney Island Park, making it an ideal location for birdwatching with your buddy. With no electricity or piped water, this brings you closer to nature and promises to be a pleasant, enjoyable and relaxing hike like no other. Just remember to bring along your water bottles and some towels for a fun time! Park opening hours: 7am – 7pm
Fort Canning Park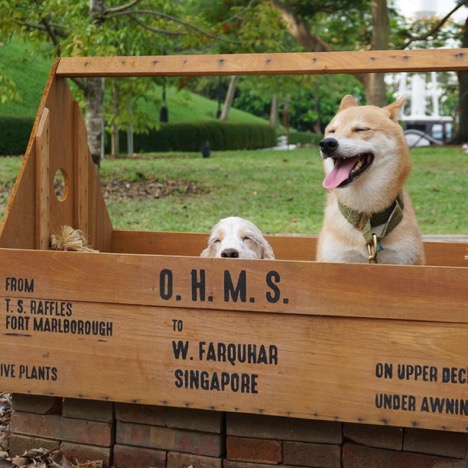 Source: @tateopat
A spot that has recently enjoyed immense popularity with the tourists due to its spiral staircase, history buffs would know the Battlebox at Fort Canning Hill was where the British made the decision to surrender Singapore to the Japanese back in 1942. Or, for some light-hearted activities, bring your buddy for sightseeing at the ASEAN Sculpture Garden, put your senses to the test at the Spice Garden or go on a picnic at Fort Canning Green. From June 2019, Fort Canning Park will undergo improvements with the addition of the Royal Garden, the First Botanic Garden and Jubilee Park for more spaces for you and your buddy to enjoy! Park lighting hours: 7pm – 7am
Bukit Batok Town Park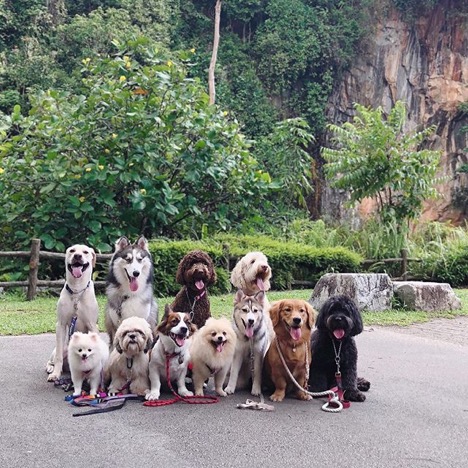 Source: @waggingpaws
Like Guilin in China, Bukit Batok Town Park houses a granite rock sitting within a lake, and is known as Little Guilin as such. The vast expanse of the rock cliffs and lake, coupled with the reflection of the lake, promises an astounding view that is one to remember. While taking your workout buddy on a scenic hike, don't forget to capture some memorable moments on the way! Park lighting hours: 7pm – 7am
Zhenghua Nature Park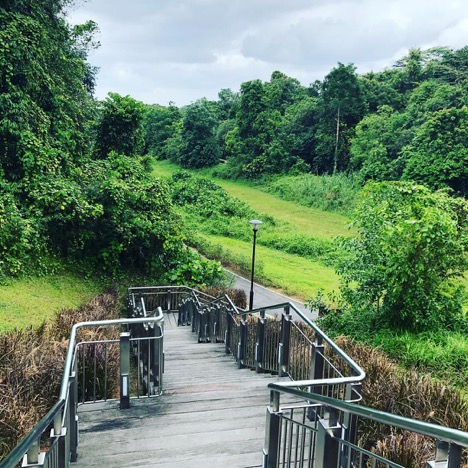 Source: @imaxsmileyface
A little known gem, Zhenghua Nature Park acts as a green buffer to the Central Catchment Nature Reserve where dogs are not permitted, it offers a sneak preview of nature reserves that you can enjoy with your buddy. Amongst 37 bird species such as the Pink-necked Green Pigeon, Olive-backed Sunbird and Flameback Woodpecker, other animals that have been sighted include long-tailed macaques, squirrels and monitor lizards. If your buddy loves being around little ones, you'll be excited to know that Zhenghua Nature Park includes facilities such as a children's play area. While your child-loving buddy interacts with children, don't forget – he or she must be leashed at all times! Lighting hours: 7pm – 7am
The Southern Ridges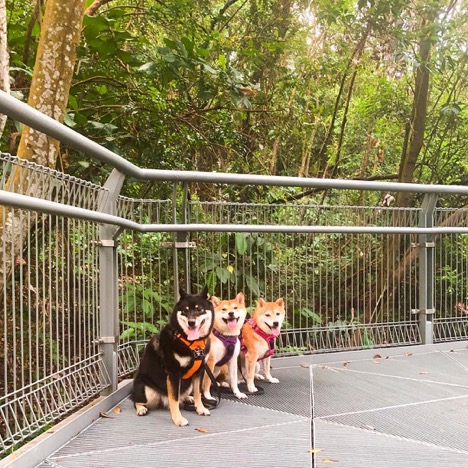 Source: @m3shiba
At The Southern Ridges' lighted walks, hikes can be done both in the morning and at night. With highlights that include the Henderson Waves, Forest Walk and Canopy Walk, The Southern Ridges can offer you and your buddy a panoramic view of the city and the forest. Observe a variety of flora and fauna, and even catch a glimpse of birds in their natural habitat if you're lucky! What are you waiting for? Don't hesitate if you're thinking of going on more adventures. Just make sure to stay safe in the heat by staying hydrated, and you're good to go!