It's coming to the end of the year. As a dog lover, are you getting weary of your regular neighbourhood walk with your precious buddy? Fear not – dog-friendly activities in Singapore are countless and exciting! At Clubpets, we've curated a list of fun and timeless places to take your dog on a date for a wholesome good time.
1. Get some exercise at an indoor canine gym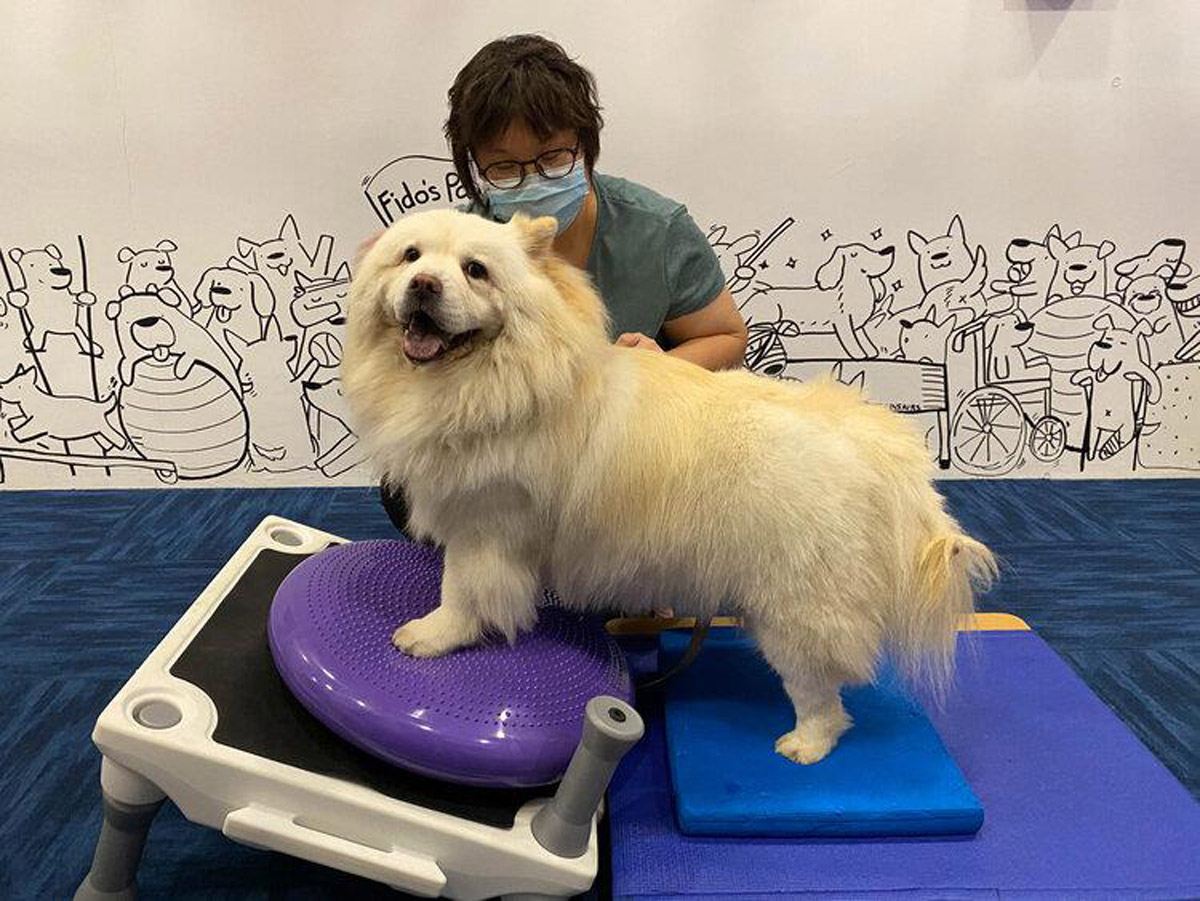 Source: Fido's Pawpose
Just like humans, dogs can enjoy a fitness workout at a pet gym with actual pet fitness equipment too! This hobby has quickly gained popularity in Singapore as a classic favourite as it allows your dog to improve overall flexibility, balance, and fitness. By regularly doing therapeutic exercises through physical conditioning and fitness, your dog builds strength, confidence, mental focus, and keeps ageing at bay. As with all indoor activities for puppies, it's best to seek out professionals who can personalize your gym experience to bring out the best in your doggie. Check out Fido's Pawpose – they have an amazing onboarding experience designed to make your gym time an indulgent treat.
Address: 308 Telok Kurau Road
01-13, Vibes@East Coast
Singapore 423858
Opening hours: Tuesdays, Sundays, appointments only
Telephone: +65 9725 4500
Website: Fido's Pawpose
2. Swim together with your buddy at a dog-friendly pool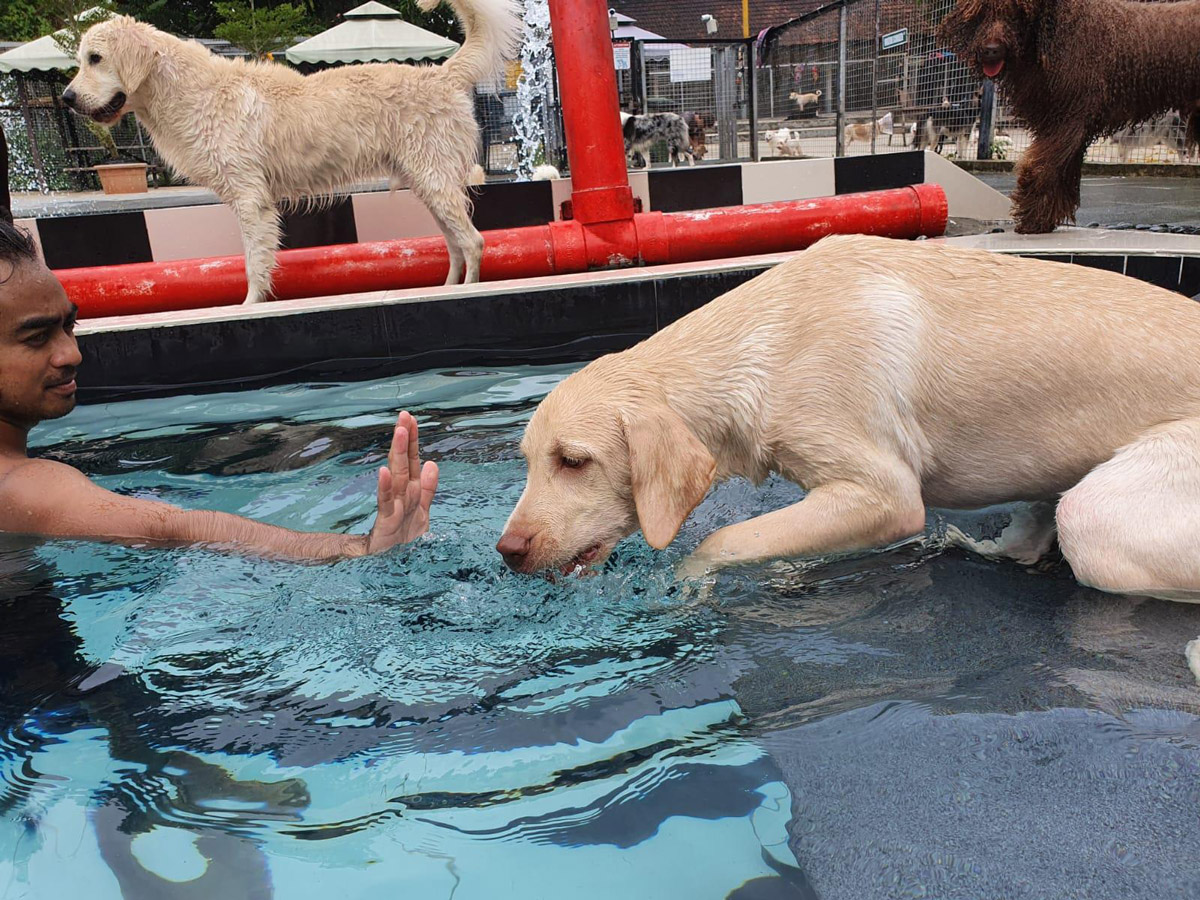 Source: Sunny Heights
There's nothing more dogs love than splashing in the water. Depending on your budget, you can definitely find one that suits both of you. For an entire day of fun, you can explore Sunny Heights with your furkid. Not just a pool area, it also has a dog daycare and boarding centre, a pet grooming salon, and a pet-friendly cafe. The pool offers 3-step entry for beginning pups to get their first dip slowly. Flotation jackets are available for rent at $2 for extra safety. What's better, their Dog Wash machine only charges $10 for a 10 min bath which allows you to bathe and blow-dry your doggie (shampoo and conditioner included.) You won't need to bring anything except yourselves!
Address: 110 Turf Club Road Singapore 288000
Opening hours: Call to enquire
Telephone: +65 6462 3736
+65 6314 9363
Website: Sunny Heights
3. Sail together into nature on a private boat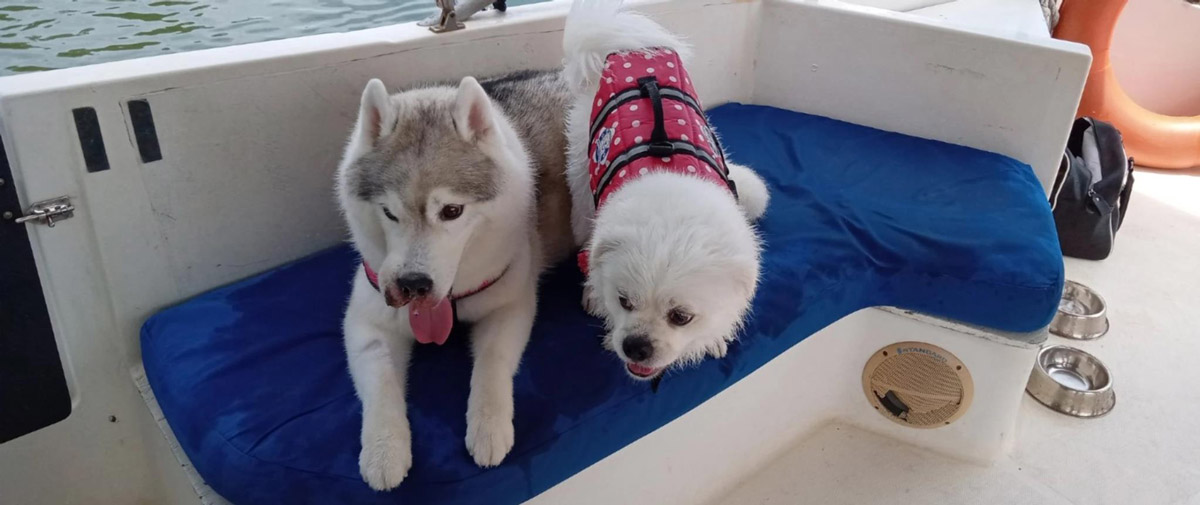 Source: Pet Cruise
Treat your baby and yourself to a private cruise! What's more, if you're feeling social, you can even turn it into a gathering. Visit an island for a swim and beach stroll, cruise to Seletar Bay to catch the sunset, walk a trail on Pulau Ubin, or sail to a floating restaurant for a sumptuous seafood dinner!  With so many delectable options, get ready to sail on an unforgettable adventure filled with loving memories. Call for more enquiries on pricing and itinerary.
Address and opening hours: Call to enquire
Website: Pet Cruise
Telephone: +6596375009 also on WhatsApp
4. Staycation for Pawrent and Furkid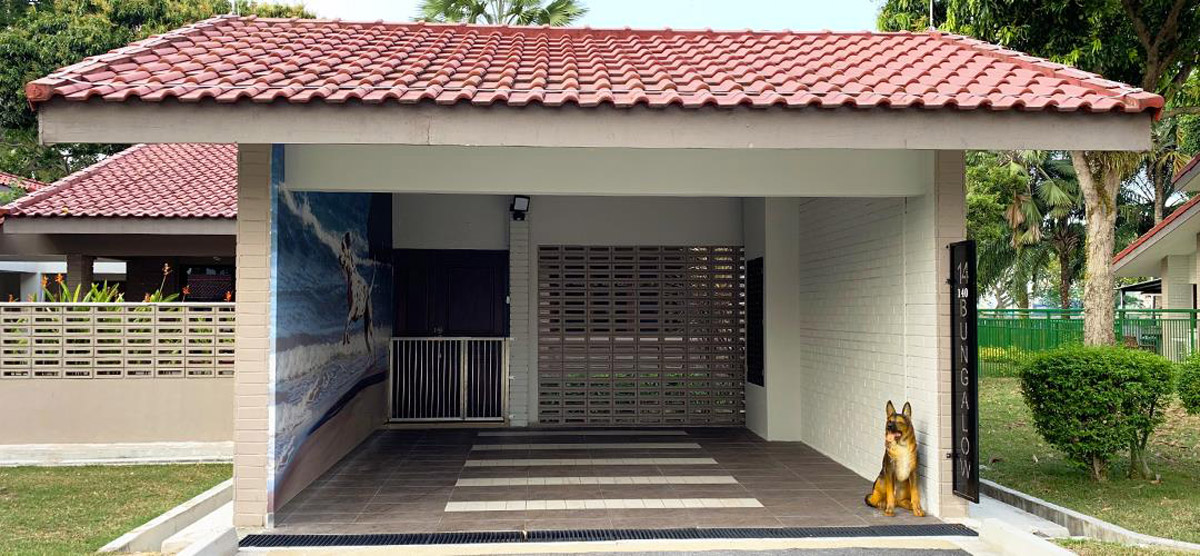 Source: CSC Loyang
Who says you need to spend a bomb to go on holiday? Check out the Civil Service Club (Loyang) Chalet which has dog-friendly Sea View Bungalows for you to hold your ultimate dog party. Each chalet is ultra-spacious with 4 bedrooms and attached bathrooms, a living hall, a dining room, fully-equipped kitchen, and sheltered BBQ pits for you to barbecue in style. Bring your family and friends over for more fun as well! There's also a common dog run and a washing point. Since it's right next to the beach, you can always wander out to feel the sand between your toes! Prices start from $321 and vary depending on whether you're a member of the public, a CSC member, or a public service officer.
Address: 159W Jalan Loyang Besar, Singapore 507020
Opening hours: Call to enquire
Telephone: 6581 9033
6582 8006
Website: CSC Loyang
5. A massage treat for your pooch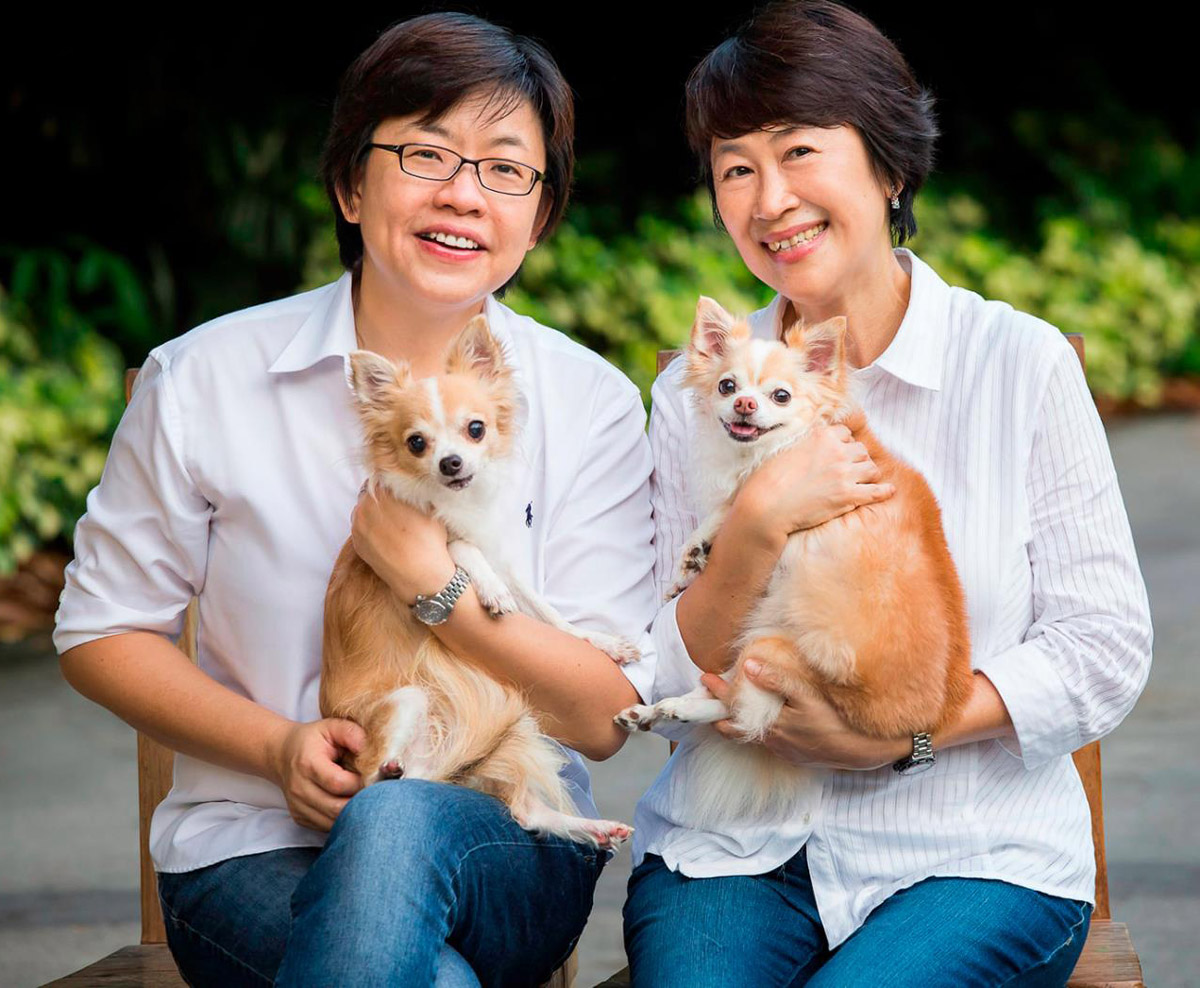 Source: Paws Fur Life
When it comes to our precious pets, their health and happiness always come first. On top of the regular exercise and nutrition, they could always do with a canine massage at Paws Fur Life, which influences all 11 body systems in dogs, resolves and supports mobility issues, and positively influences the immune system by flushing out waste and toxins. It also calms your dog down by relieving their pain and discomfort, bringing out their natural healing abilities. Invest in this holistic form of body and mind care that brings invaluable benefits to you and your loved one.
Address and opening hours: Call to enquire
Telephone: +65 9618 9390
Website: Paws Fur Life
Be sure to try out these essential dog-friendly activities guaranteed to keep you and your dog emotionally, physically, and mentally healthy. Let us know which was your favourite!