After a long day at work or school, all you want to do is to relax. If you're an animal lover, there's no better way to do so than to open up your Instagram app and be greeted with adorable posts of two of the best things combined – fuzzy, furry critters and ASMR!
Yes, that's right – here are 5 of our favourite pet ASMR Instagram accounts to brighten up your day!
1. Maya the Samoyed (@mayapolarbear)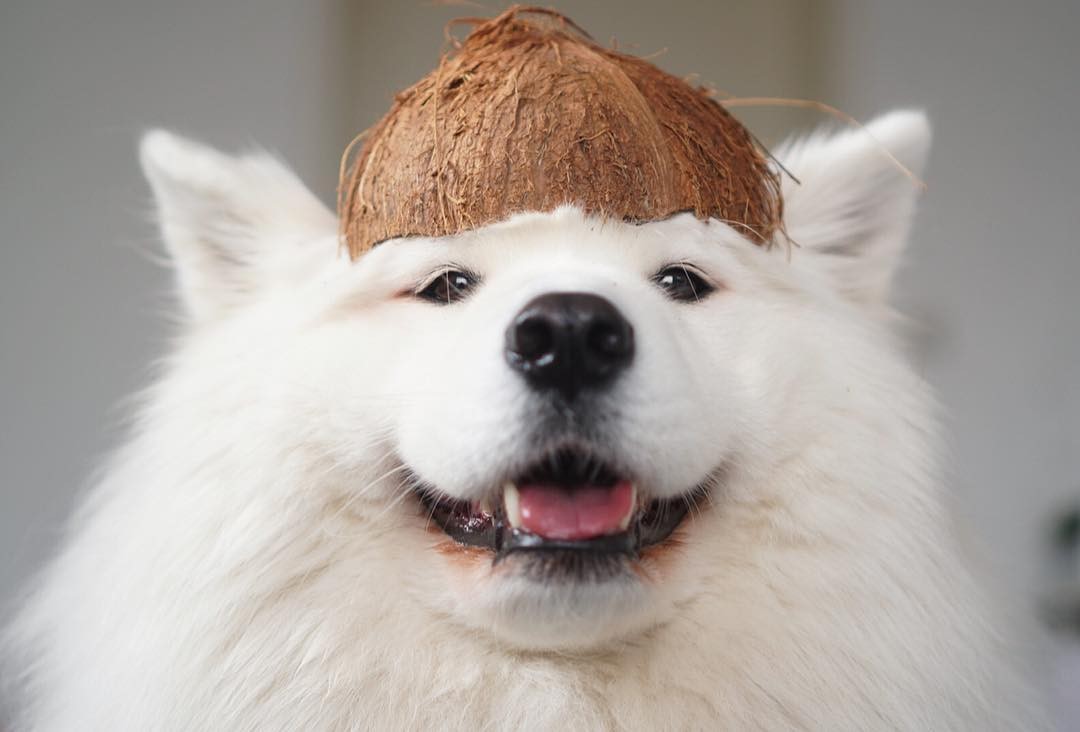 Source: @mayapolarbear
Maya the Samoyed emerged on the Instagram scene way back in 2016 and has since became an Internet sensation in her own right with her signature ASMR videos. As of today, Maya has around 1.8 million Instagram followers who coo and fawn over her cuteness and candid reviews of various food and snacks.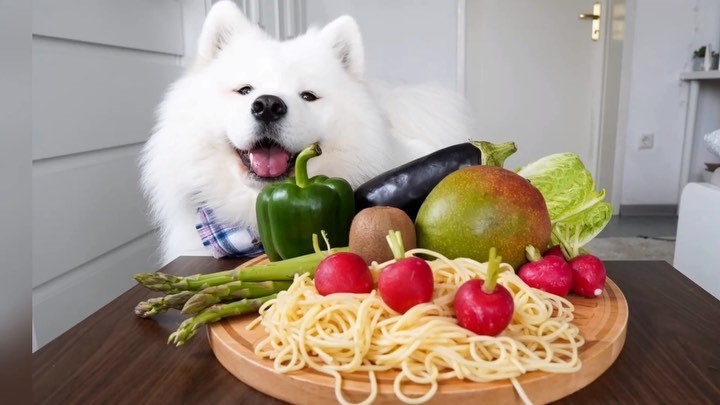 Source: @mayapolarbear
Here's a tip: search for the hashtag #MAYASMR for all of her food reviews! You'll learn that she hates celery.
2. Bluenjy the Frenchie (@bluenjy)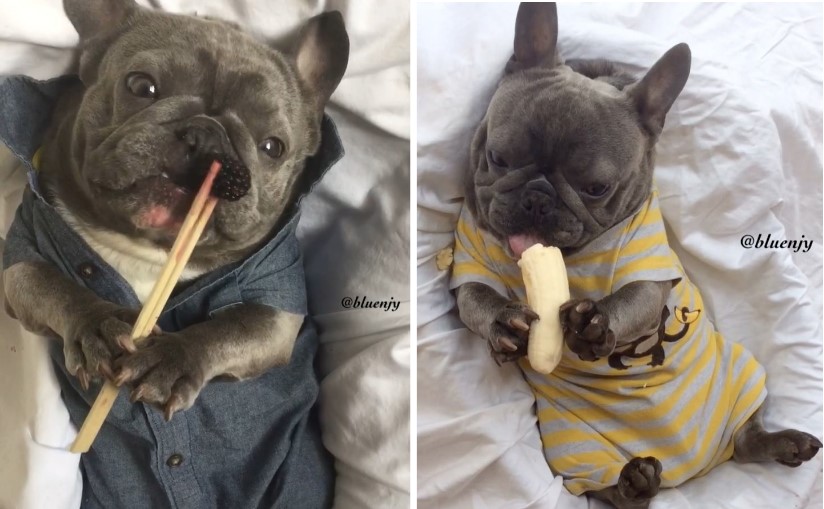 Source: @bluenjy
With his adorable face wrinkles and absolutely endearing way of grasping food with his little paws, it's no surprise that Bluenjy has already amassed a following of over 121k followers on Instagram! From healthy treats like bananas and peaches to everybody's favourite peanut butter, watching Bluenjy savour his food happily will make you want to reach out for a snack yourself too.
P.S. Chopsticks and forks pose no difficulty to him!
3. Tucker the Golden Retriever (@tuckerbudzyn)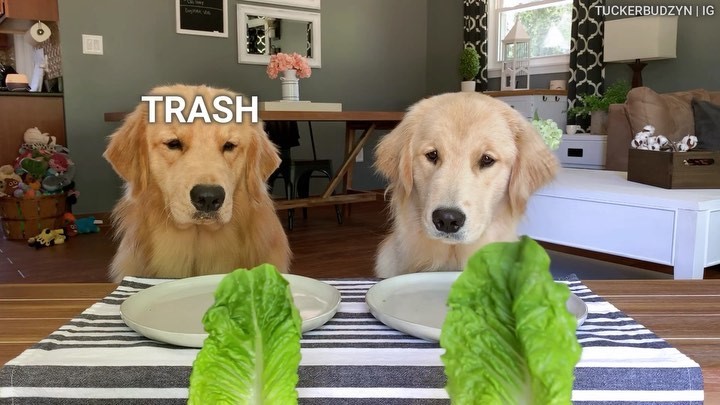 "What's this?" "Trash."
Source: @tuckerbudzyn
With a net worth of USD$60,000, this irresistible golden retriever has gained widespread popularity on Instagram with his ASMR food reviews and videos of ordinary everyday activities in a cheeky, "paw-some", and lovable manner! Most of his ASMR videos come with tongue-in-cheek captions that will have you sniggering along as well, and they can all be viewed on his YouTube channel as well.
4. Griffin and Haru the Frenchies (@griffinfrenchie)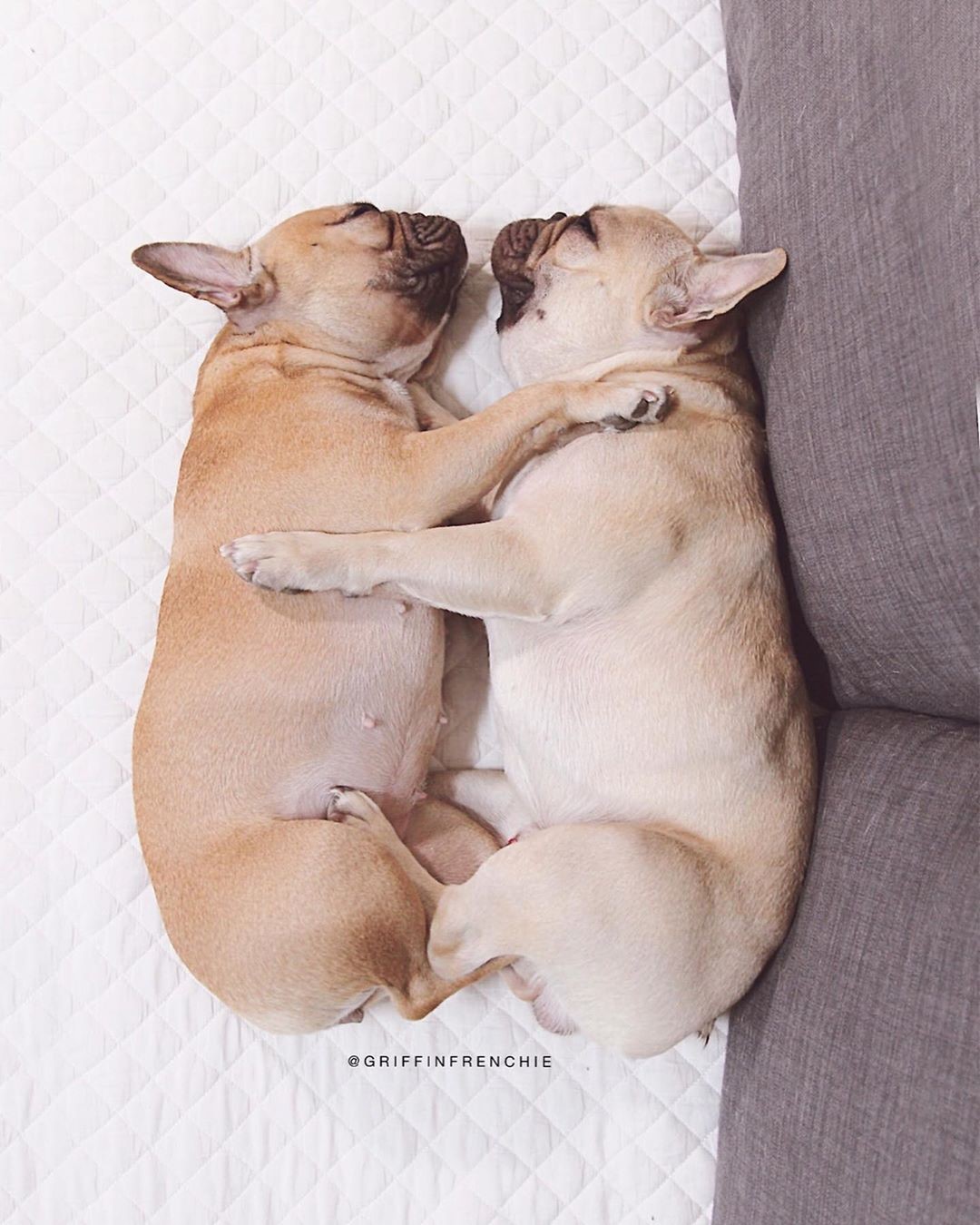 Source: @griffinfrenchie
We swear, we don't have a special preference for Frenchies, but the Griffin and Haru duo is one of the most popular doggo ASMR accounts on Instagram! Boasting 315k followers, expect no less than side-splitting sarcasm, meme references, adorable gobbling of food, and of course, eargasmic crunching, slobbering, and swallowing sounds.
5. Lily, Lunz, Layla, and Ella the Cats (@lilyandlunz)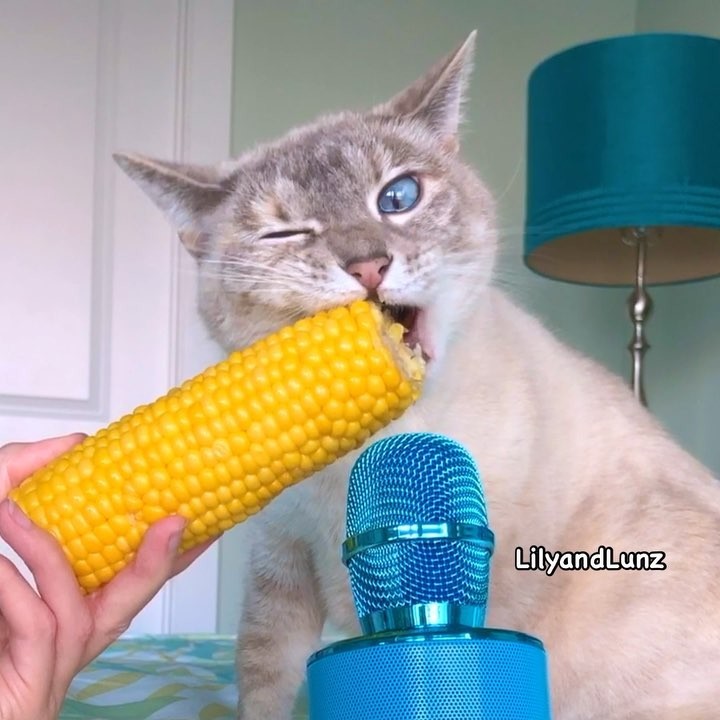 Crunch, crunch
Source: @lilyandlunz
Feline lovers, check out this adorable family of kitties – Lily, Lunz, Layla, and Ella! Initially, Lily was the only ASMR and mukbang kitty. With a hashtag of her own (#LunchWithLily), fans were treated to videos of this sweet-natured Siamese-Tabby mix enjoying various fruits and veggies.
Today, Lily lives with three other kitties who occasionally share her screen time, and it's absolutely delightful to see their individual personalities shine through!